Persistent mechanical problems may plague the 55th Wing's half-century-old fleet of reconnaissance jets, but the Air Force is in no hurry to buy new ones. It plans to squeeze 30 more years out of the Offutt-based C-135s.
That's in part because the Wing's mechanics consistently fix broken planes fast enough to compensate for the fact that 55th Wing jets return from more than one in four missions too broken to fly.
Some veterans, though, fear the Wing's maintenance culture has become complacent after more than 20 years without a major crash. That record has held despite numerous breakdowns and a few serious close calls.
At the same time, the Air Force exerts little central oversight over safety in its air wings. The Air Force Safety Center gathers data on aviation mishaps and oversees crash investigations, but it isn't empowered to intervene before an accident happens.
"A lot of these things don't bubble up to an Air Force safety level," said Maj. Gen. John Rauch, who commanded the 55th Wing in 2012 and '13 and now heads the safety center. "Unless there's a crisis in a platform, or a mishap, it's within the Wing."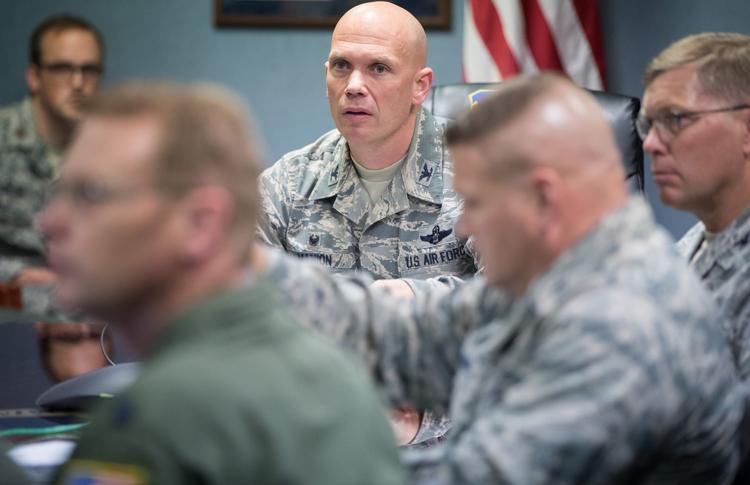 The 55th Wing's overseas missions, critical but cloaked in secrecy, set it off from the rest of the Air Force in a way some observers say also handicaps the Wing in the bureaucratic battle over buying new aircraft.
Much of the Air Force's fleet of more than 5,400 aircraft is old and needs to be replaced. But the recon community is small and lacks the clout of the bomber and fighter jocks who populate the highest levels of the Air Force leadership, said Robert Hopkins III, a former 55th Wing pilot, and a historian of Air Force tanker and reconnaissance aircraft.
"It is such a niche organization. Nobody gives a damn about the Cobra Ball, the Constant Phoenix, the Rivet Joint," Hopkins said, using the names for three of the Wing's missions. "They're not sexy. They're not warfighters. Nobody goes to bat for them."
U.S. Rep. Don Bacon, who serves on the House Armed Services Committee, acknowledged that the jets are a lower priority than the fighter jets and bombers that the Air Force is currently focused on replacing. 
Despite the reconnaissance jets' problems, the 55th Wing's leaders say they love the planes, some of which have been used continuously at the wing since 1967. They say the C-135s are perfect for intelligence-gathering missions they perform every day in places like Iraq, Syria and Afghanistan; and near North Korea, China and Russia.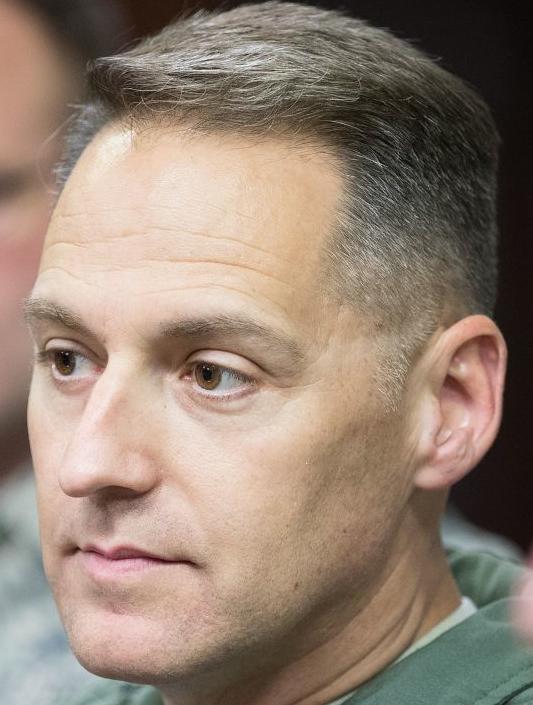 "You couldn't build an aircraft like this today," said Col. Joseph Santucci, commander of the Offutt-based 55th Operations Group. "People look at them and say, 'Holy smokes, these look fantastic!'"
Looks can be deceiving. A review of maintenance records indicates that the shiny gray-and-white jets are suffering the ill effects of age. Their hydraulic systems leak, their pressurization systems fail, their landing gear won't always raise or lower, even their toilets persistently leak.

The demands of the high-tech electronics in the back needed to carry out their mostly covert missions cause circuit breakers to pop off in flight, or give off smoke or fumes. Oxygen systems leak, giving rise to a risk of a fire like the one that caused $13 million in damage to an Offutt jet in April 2015. It took more than two years to repair.
Drawing from documents obtained through the Freedom of Information Act, The World-Herald has documented at least 505 flights cut short or marked by emergency since 2012 aboard the 55th Wing's fleet of C-135s.
At least 216 have prompted the pilots to declare an emergency. An emergency declaration gives the pilot priority over other aircraft and summons fire and rescue crews to meet the airplane at the landing field.
In one recent example, the cabin-pressure controller failed on a RC-135 Rivet Joint jet on Dec. 16, 2017, six hours after it took off from a base in Qatar. The crew tried for an hour to fix it, but the cabin pressure kept falling until it matched what mountain climbers experience near the top of Mt. Everest.
The pilot declared an emergency, and the crew flew three hours back to the base wearing oxygen masks. After landing, three crew members were treated for symptoms of hypoxia.  
Such diversions occur far more often than they do on civilian airline flights. Between 2012 and 2016, 55th Wing pilots were forced to cut short flights because of mechanical problems at a rate of 330 per 10,000 flights. That's 110 times the rate of commercial airlines generally, and nearly 30 times the rate of Allegiant Airlines, the subject of critical investigative reports by the Tampa Bay Times and CBS' "60 Minutes." 
Hopkins thinks the leaders of his former unit have gotten so used to emergencies that they don't recognize the problem.
"If you think these planes are safe to fly," he said, "why do your crew members keep aborting their missions?"
The question has gained new urgency in recent weeks as military leaders acknowledge a safety crisis in military aviation, which they blame on budget cuts tied to the 2013 budget sequester.
At Offutt, though, the age of the aircraft appears to be a bigger factor than the budget.
Of all the Air Force's 40-odd types of manned aircraft, only the B-52 bomber and the KC-135 tanker (a sister aircraft to the 55th Wing's reconnaissance jets) are older. 
How do Offutt's planes compare to civilian counterparts? A timeline
The U.S. Air Force Scientific Advisory Board, in a 2011 report on aging aircraft, noted that planes can be sustained "almost indefinitely by remanufacturing, but it is very expensive."
While the Air Force has begun a massive program to replace its fighter, bomber and tanker fleets with new aircraft, the service is counting on reconnaissance jets to hang on for a few more decades.
The recent 2018 budget for the Defense Department includes $44 billion for new military aircraft — but none to replace the C-135s.  
"We're not set up to replace everything, all the time," Rauch said. "With the current funding level, this is not the next airframe that we're going to replace."
Hopkins said the cost of replacing all of the C-135s is very difficult to estimate because no new reconnaissance planes have been built in so long and no concrete proposals have been put on the table.
"There's no real numbers out there," Hopkins said.
But he estimated that it would take at least $30 billion to replace the fleet with new aircraft, including development, procurement and testing. The process, he said, would probably take up to a decade.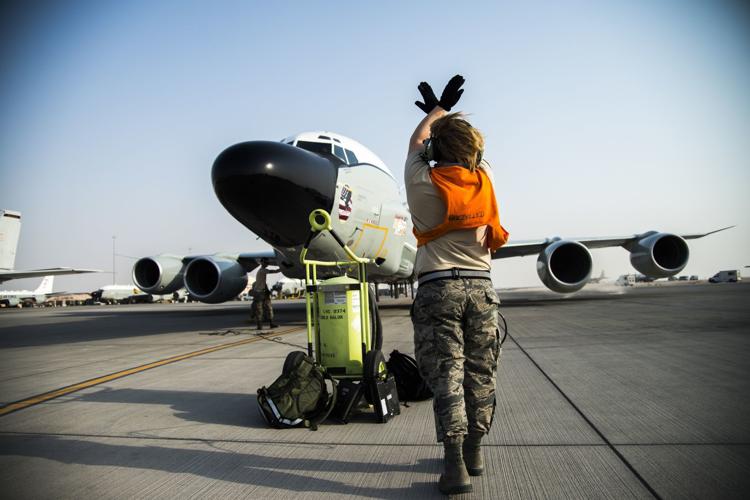 The Air Force did seek funding in 2019 to replace four of its most troublesome jets. Both the House and the Senate seem to be on board with spending $209 million to replace the wing's two WC-135 radiation-sniffing jets, which break more frequently than any other aircraft type in the Air Force. But the aircraft slated to replace them are converted tankers of the same vintage as the 56-year-old WC-135s, except with upgraded engines and modern "glass cockpit" controls.
The Air Force also asked for $222 million to replace its two rickety OC-135 Open Skies jets with two brand-new small airliners, equipped with up-to-date gear for photographic missions over Russia. But Rep. Mac Thornberry, R-Texas, chairman of the House Armed Services Committee, has blocked the purchase because of his own concerns about the 1992 treaty and whether Russia is complying with it.
Even if the Air Force does replace those four C-135s, senior leaders plan to keep the 25 others at Offutt flying until about 2050. By then they will be almost 90 years old.
To keep its old planes flying, the Air Force does fuss over them.
About every four years, each jet is flown back to Greenville, Texas, for a complete overhaul by L3 Technologies Inc., the defense contractor that converted the jets for their reconnaissance missions in the 1960s and has maintained them ever since. These inspections take a year or more.
"They strip the plane down to the skeleton, and then they rebuild it," Bacon said. 55th Wing leaders describe them coming back from L3 as "brand-new aircraft."
Between those major overhauls, the jets undergo periodic inspections at Offutt every 24 months, 1,800 flying hours or 1,000 landings, whichever comes first. Under Air Force regulations, they also receive an inspection every 900 hours or 12 months, and a post-flight inspection every 60 days.
Just coming out of an overhaul is no guarantee that a jet is in great shape. 
In the first month after coming back from a major overhaul at L3, the planes returned from missions too broken to fly again 43.5 percent of the time, according to 2012-16 statistics provided by the 55th Wing.
By comparison, Offutt's four E-4B Nightwatch aircraft had a first-month break rate of 5.8 percent during the same time period.
Documents released as part of an investigation into an April 30, 2015, runway fire that caused $13 million worth of damage to an RC-135V show that it suffered recurring fuel leaks after returning from overhauls at L3 in 2014 and 2015.
In the 10½ months between its return from L3 and the runway fire, the plane was dogged by chronic mechanical problems. The left pressurization pack malfunctioned at least seven times in early 2015, including three times in the four weeks before the fire. It also experienced repeated electrical failures and problems with its onboard weather radar.
The idea for this World-Herald series on the safety of the 55th Wing C-135 reconnaissance fleet was sparked three years ago, when 27 crew memb…
The Air Force's 2011 report on aging aircraft noted significant differences in the way civilian airlines and the Air Force maintain their aircraft. Airlines place much more emphasis on fixing aircraft immediately, even if it means removing them from service temporarily, while the Air Force postpones more of its major fixes until scheduled maintenance overhauls.
The report concluded that the military could benefit from adopting some airline industry practices, such as sensors on each plane to monitor its condition and predict when parts are going to fail so they can be replaced beforehand.
Airlines also have a government overseer in the Federal Aviation Administration. Neither the Defense Department nor the Air Force have a similar central agency with authority to make and enforce safety rules.
The Air Force Safety Center does collect data and lead investigations into serious accidents, but it doesn't regulate safety or monitor maintenance in the same way the FAA does.  
The 55th Wing may not have formal oversight outside of its own chain of command, but leaders at the Wing say they stress safety as a top priority and encourage pilots to report problems promptly.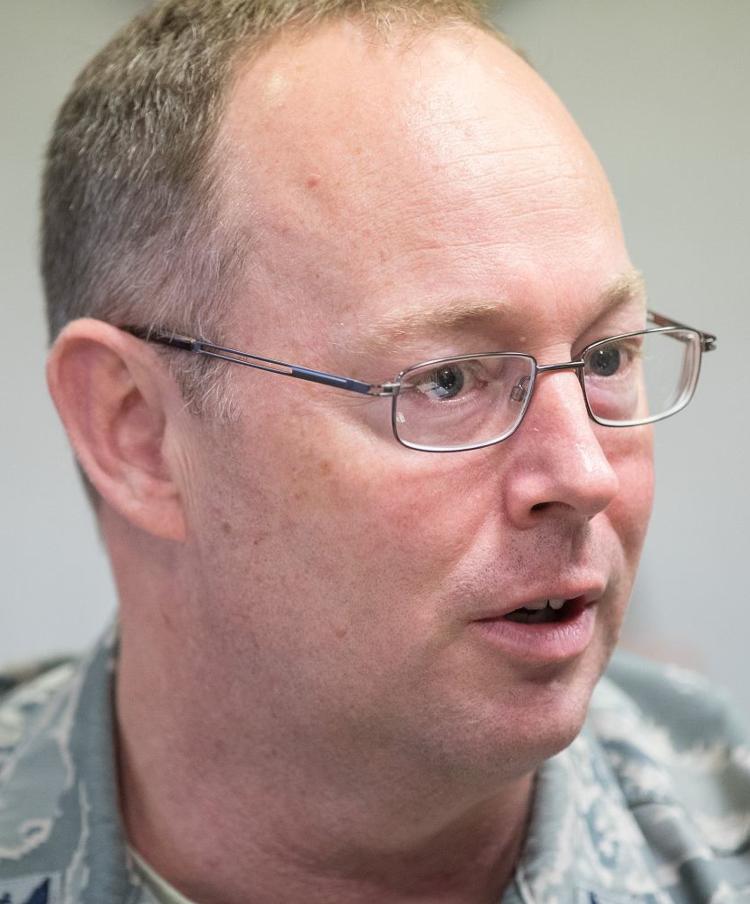 "The culture of safety is instilled in every single pilot, from the beginning — before they get their wings," said Col. David Berg, the Wing's vice commander.
The maintenance staff holds a daily meeting at 8 a.m. to review maintenance matters. After each sortie is over, the pilot debriefs maintenance crew members about any mechanical problems that cropped up on the flight. And each afternoon, Col. Michael Manion, the 55th Wing commander, meets with his senior leaders for a briefing on the state of his fleet.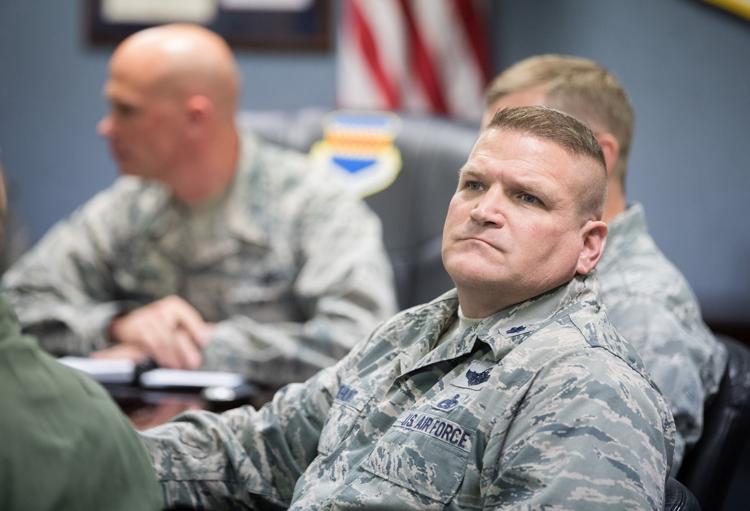 Col. Clayton Seale, the Maintenance Group commander, said he and his team closely watch maintenance trends.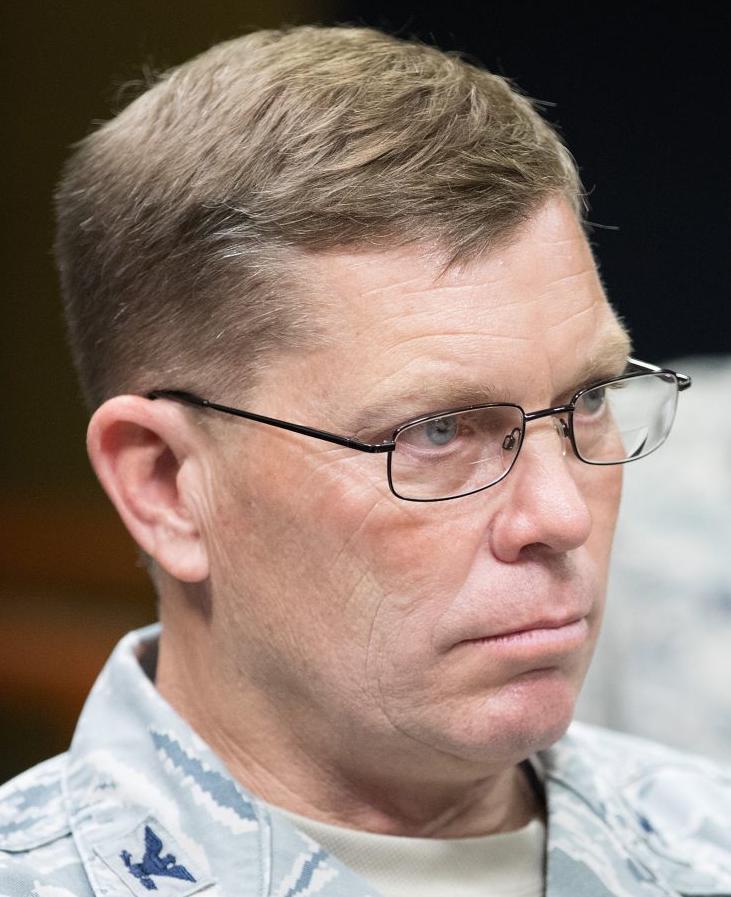 "It's something I'm looking at all the time," Seale said. "What can we do to make these airplanes safer?"
Over the past three years, the 55th Wing's "mission-capable" rate is 76 percent, about in the middle when compared with other Air Force aircraft types. 
But the Wing's problem area is its break rate. The fleet's overall rate of 27 percent for C-135 aircraft is among the highest in the Air Force.
Rauch said the Air Force Safety Center doesn't routinely examine the break rate or other maintenance metrics. Nor are all in-flight emergencies reported to it. The World-Herald's review showed that during 2017, for example, only 14 of 27 in-flight emergencies were reported. Five of the unreported emergencies occurred on the same RC-135 Rivet Joint jet.
The military sometimes uses a "standdown" to address safety concerns if a problem crops up. During a standdown, a unit halts its duties for a few hours or a day to focus on a persistent problem and re-educate its members in proper procedures. Kind of like a "time out."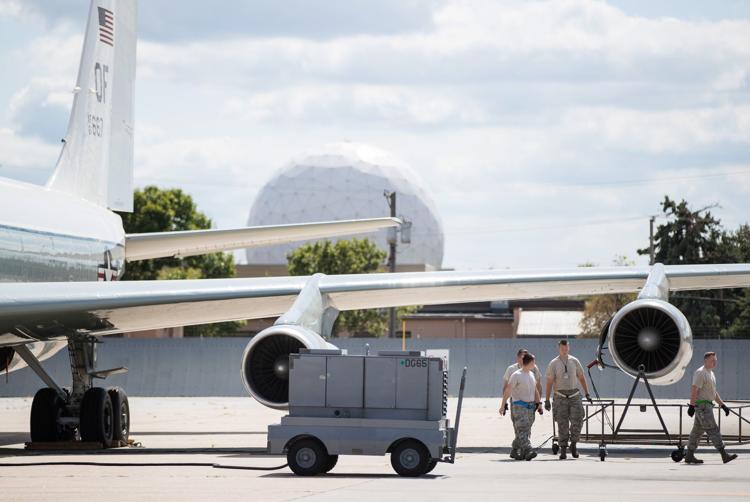 The 55th Wing has not called a safety standdown in the past six years, a spokesman said. But on May 16, the Wing did hold a one-day "operational safety review" that had been ordered of all air wings by Air Force Chief of Staff Gen. David Goldfein following  a sudden rise in Air Force aviation mishap rates. He directed that commanders hear from airmen on problems that could cause a future mishap.
"We cannot afford to lose a single airman or weapons system due to a mishap that could have been prevented," Goldfein said in a statement announcing the standdown. 
No one in the 55th Wing or its chain of command closely monitors the number of in-flight emergencies, although they are recorded in a maintenance database. 
While the FAA defines an emergency as a situation "in which the safety of the aircraft or of persons on board or on the ground is endangered for any reason," it is subjective and up to the pilot. In identical situations, one pilot may declare an emergency while another does not. 
Some declared emergencies "are truly urgent," said retired Col. Roger Craig of Glenwood, Iowa, a former RC-135 pilot and deputy director of the Air Force Safety Center. "Others are just a precaution."
Hopkins said there's a cautionary tale in the story of the Hawker Siddeley Nimrod, which used to fly reconnaissance missions for Great Britain's Royal Air Force.
Like the RC-135s, the Nimrods were built in the 1960s from a 1950s jet airframe. Like the C-135s, they were plagued by aging aircraft problems.
Then, in 2006, a Nimrod caught fire just after aerial refueling near Kandahar in southeastern Afghanistan. The plane exploded in flames and crashed, killing all 14 British airmen aboard.
Two government inquiries blamed the crash on a fuel leak that ignited because of a design flaw that had been known to the RAF but was ignored because it had never caused an accident. After a second nonfatal incident, the British Ministry of Defense permanently grounded the Royal Air Force's entire fleet of 46 Nimrods.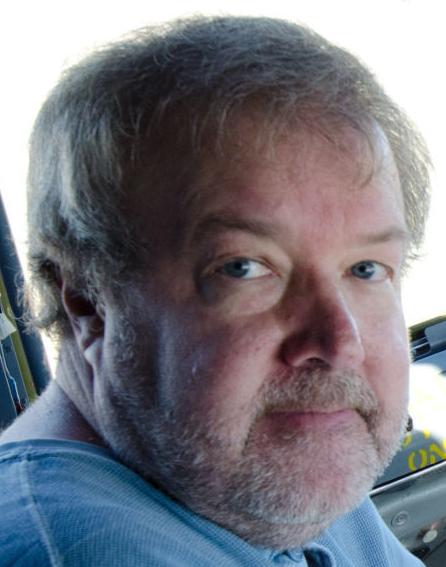 To replace them, the Defense Ministry decided to spend $1 billion to buy three RC-135s, which they named "Airseekers." All three would be converted from KC-135 aerial refueling tankers that are more than 50 years old. Some in the RAF objected.
 "(They) were hostile to acquiring these three airplanes because they were equally aged and subject to similar vulnerabilities," Hopkins said.
A Parliamentary inquiry into the Nimrod disaster ripped the RAF and a private safety consulting firm for fostering a culture of complacency that placed cost-cutting ahead of safety, as well as a failure to account for the problems associated with aging aircraft.
The inquiry described what it called a "normalization of deviance," in which military leaders learned over years to accept problems like the Nimrod's persistent fuel leaks. They compared it to NASA's complacency prior to the Challenger and Columbia space shuttle disasters.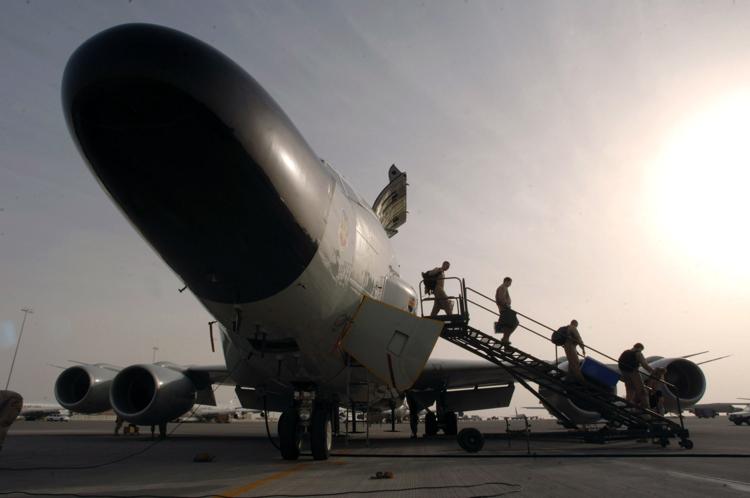 A few 55th Wing veterans say they worry about what they fear is a similar culture of complacency in their old command.
"This whole thing stinks to me, to high heaven," said retired Brig. Gen. Reg Urschler of Bellevue, who commanded the unit and is a member of the Wing's Hall of Fame. "People have become accustomed to this. They believe it's normal, and they press on."
"It's unequivocally not normal," Hopkins said. "If you think this is acceptable, you're part of the problem."
But the 55th Wing leaders say their maintenance program ensures that their aircraft are safe to fly.
"I have a lot of confidence in our 25-year-old maintainers," said Santucci, the 55th Operations Group commander. "No one here is alarmed."
In-flight emergency: An investigation into flight safety at Offutt's 55th Wing
Despite periodic overhauls and "a lot of maintenance love," the 55th Wing's 29 planes average more than 80 emergencies and aborted flights per year. Some Air Force veterans fear for crews that take to the sky in the aged, overworked jets. Yet the Air Force plans to keep flying them for 30 more years. Click on links in captions to read individual stories. Or start here.