Before the traditional Memorial Day barbecue, you can always count on a dollop of patriotism — flags and ceremonies, stirring songs and tributes to those who have served and sacrificed in America's armed forces.
The COVID-19 pandemic has forced the cancellation of Memorial Day observations across Nebraska and the nation, because of size limits on gatherings that are meant to help slow the spread of the deadly disease.
The scrubbed events include traditional Omaha ceremonies at Memorial Park and Forest Lawn Cemetery, as well as services at Omaha National Cemetery.
"This is very hard for veterans," said Fred Tisdale, who has been involved in holiday observances with Omaha's American Legion Post No. 1 for years. "I'm just hoping that, come November, we can still hold a Veterans Day."
There are, however, still some events planned in honor of Memorial Day.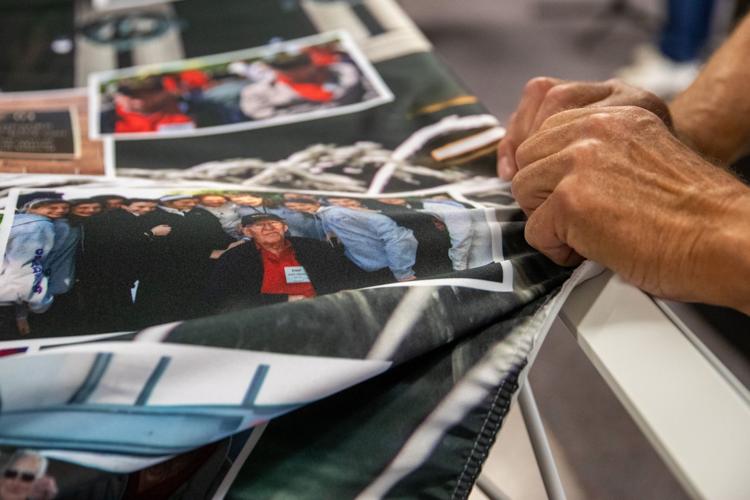 Bill and Evonne Williams of Omaha are planning three Memorial Day displays this weekend, two in Omaha and one in Lincoln.
They have spent the past decade creating memorials for the fallen of the Iraq and Afghanistan wars and escorting planeloads of veterans to the nation's capital.
Two are showings of their national "Remembering Our Fallen" memorials, which honor service members who have died as a result of the post-9/11 wars.
One will be displayed at Lincoln's Pinnacle Bank Arena, the other in Elkhorn, at Prospect Hill Cemetery near Reichmuth Funeral Home off of West Maple Road.
The Remembering Our Fallen tribute towers can be viewed 24 hours a day, from noon Friday through noon Monday.
Also on display will be a new Flights of Honor exhibit, which commemorates the 13 flights that carried 3,500 Nebraska veterans over 11 years to tour patriotic monuments in Washington, D.C. It will be at VFW Post No. 2503, on Military Road just east of 90th Street, from noon to 6 p.m. through the weekend.
The exhibit displays will be separated by 6 to 10 feet in order to enable social distancing, Williams said. The Fallen exhibits can be viewed from a car.
The Remembering Our Fallen memorials consist of 32 treelike display towers featuring photographs of more than 5,100 military personnel — including 90 Nebraskans — who have died since the terror attacks of Sept. 11, 2001.
Photos of the service members, both in uniform and from their civilian life, are included in the outdoor displays.
The memorial also includes those who have died by suicide after suffering from post-traumatic stress, and others who perished in training accidents.
For those who prefer to stay indoors on Memorial Day, there are two events planned. Offutt Air Force Base is holding an online- only service from 9-10 a.m. Monday via Facebook.
It will begin at 8 a.m. Monday with the lighting of a memorial candle in the State Capitol Rotunda by a Gold Star mother, Monica Alexander of Gretna. Her son, Army Cpl. Matthew Alexander, was killed in Iraq on May 7, 2006, by a roadside bomb.
All day, a pair of veterans from service organizations across the state will stand guard in the Rotunda, in half-hour shifts — inspired by the perpetual vigil at the Tomb of the Unknown Soldier at Arlington National Cemetery.
The ceremony will conclude at 8 p.m. when Mel Alexander (Monica's husband, Matthew's father) will extinguish the flame.
---
A look back at Memorial Day in Nebraska