Last month, President Donald Trump pulled the plug on peace talks with Afghanistan's Taliban, the hard-line Islamist faction that controlled the country when al-Qaida orchestrated the 9/11 terror attacks from Afghan soil in 2001.
You might think that would disturb Christopher Kolenda, a retired Army colonel from Omaha whose under-the-radar meetings with Taliban leaders two years ago kick-started the latest round of talks. He also represented the Pentagon in discussions with the Taliban between 2010 and 2013, which ended in failure.
Kolenda has fought the Taliban, too, commanding a cavalry squadron that won over rebel fighters in a pioneering "armed diplomacy" strategy more than a decade ago.
Today, the 1983 Creighton Prep graduate, now 54, lives in Milwaukee with his wife, Nicole. He works as a leadership consultant and serves as an adjunct senior fellow with the Center for a New American Security, a defense-oriented think tank.
He said he is disappointed but not surprised by last month's setback, when Trump declared negotiations with the Taliban to be "dead" after the Taliban launched an attack that killed a U.S. soldier.
Though Kolenda was not involved at that point, he saw the breakdown coming.
"I grew very concerned about the trajectory of the talks and the lack of any effort to build confidence in the process," Kolenda told The World-Herald last week. "The scar tissue for Afghans and for Americans is simply too high for a deal made in secret to have any prospect of being viewed favorably."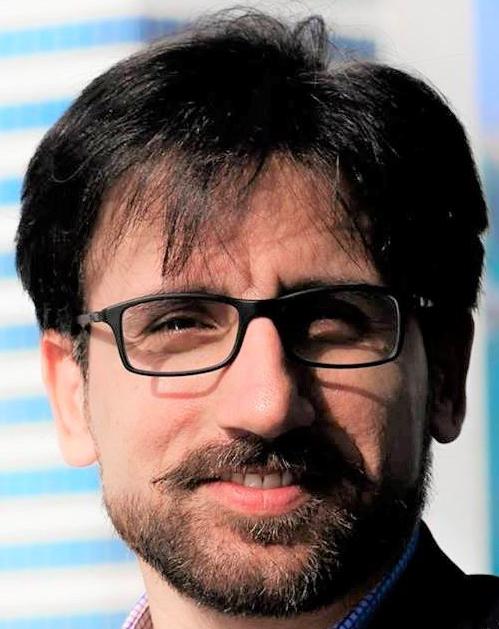 Sher Jan Ahmadzai, director of the Center for Afghanistan Studies at the University of Nebraska at Omaha, said the latest talks were doomed because they excluded the elected Afghan government.
"To many, these talks with the Taliban looked like surrender," said Ahmadzai, who worked as an aide to Afghan President Hamid Karzai before coming to the United States as a student in 2006. "It's giving a perception that Afghanistan is being abandoned again, and thrown to the wolves."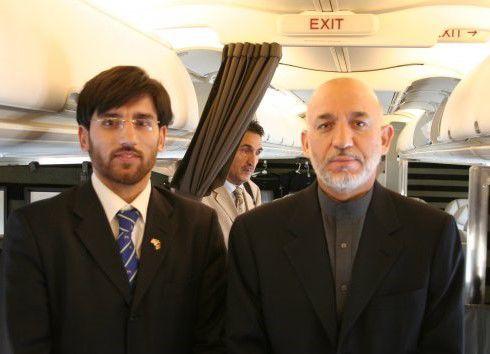 Kolenda, though, believes talks will resume eventually. This is a long struggle for Americans, and even longer for Afghans.
"There'll be a next time, " he said. "The question is, how do we get there?"
Exactly 18 years ago, on Oct. 7, 2001, the U.S. and the United Kingdom launched what the Pentagon called Operation Enduring Freedom after the Taliban government refused a U.S. ultimatum to turn Osama bin Laden over for trial.
The two countries launched airstrikes against Taliban and al-Qaida targets across the country. Soon, U.S. special forces joined Afghan rebels in a ground invasion.
The effort had widespread support in the United States, though a few critics at the time pointed to historical failures of the United Kingdom, the Soviet Union and other powers in Afghanistan. They warned of a Vietnam-style "quagmire."
In the early months of the war, the U.S. and the Afghan Northern Alliance drove al-Qaida into hiding and ultimately ousted the Taliban from power. The Afghans approved a new Constitution, created a new democratic government and elected Karzai as president.
The quagmire would come later.
The Taliban launched an insurgency to undermine the Afghan government and drive the U.S. and NATO out of the country just as the United States shifted troops and attention to Iraq. At the same time, Kolenda said, Karzai presided over a government that was feckless and corrupt.
"You had officials who were robbing the Afghan people," he said.
In the years since, the Taliban has maintained its grip on parts of the country, even after the U.S. boosted its troop strength as high as 100,000 in 2010 and 2011. Currently, about 14,000 U.S. troops remain in the country, and about 17,000 from U.S. allies.
To date, about 2,300 American troops have died in Afghanistan, and nearly 25,000 have been wounded. More than 62,000 Afghan forces have been killed, and a similar number of Taliban fighters.
Still, neither side has gained an advantage. Kolenda describes the situation as a "strategic stalemate."
"We're no closer to a military solution than we were before," he said.
It's likely there won't be a military solution. Ahmadzai said there's really no choice but to negotiate, and get past the political posturing.
"There is no doubt that the Afghan issue requires some sort of political settlement," he said.
In the past decade, few Americans have expended more effort than Kolenda in trying to achieve that.
After high school, he sought an appointment to the U.S. Military Academy, hoping the Army would teach him how to protect people who were vulnerable.
He was commissioned as an armor (tank) officer after graduating from West Point in 1987.
In the first decade and a half of his career, Kolenda made a mark as an academic, earning a master's degree in history and teaching at West Point between tours with armored cavalry units. He also qualified as an elite Army Ranger, one of the branch's top physical challenges.
He earned renown within the Army with the 2001 publication of "Leadership: The Warrior's Art," a collection of essays he edited on military leadership, including several he penned himself.
Kolenda took command of a combat cavalry squadron in Germany in 2005. He was training the unit for a deployment to Iraq in 2007 when, six weeks before they were due to leave, his soldiers were ordered to Afghanistan instead.
His unit was assigned to Kunar and Nuristan, two mountainous provinces near the Pakistan border.
At the time, the prevailing U.S. strategy in both Iraq and Afghanistan was called counterterrorism — essentially, seeking out and destroying enemy troops.
Winning the "hearts and minds" of the civilian population wasn't high on anyone's list. It reminded many within the Army of failures a generation earlier, in Vietnam.
But Kolenda thought that was shortsighted. The real U.S. battle with the Taliban, he thought, was for the support of the people. He developed a strategy of meeting with and befriending the local citizenry, called counterinsurgency.
"You had to see people on their own terms, not just through our own lenses," Kolenda said. "If you treat everybody as guilty until proven innocent, you're going to hurt innocent people, and turn a lot of them against you."
Soon after, Gen. David Petraeus would champion counterinsurgency at the highest levels of the Army. But Kolenda said his approach was considered "heresy" in Afghanistan in 2007.
"We got a lot of pushback, especially from the higher-ups," Kolenda said.
But it worked. He took the groundbreaking step of drinking tea with influential tribal elders who were close to insurgent military leaders in Kunar and Nuristan. Following months of patient discussions, rebel soldiers in the district switched sides to support the government.
"Our unit was the only one to get a large insurgent group to stop fighting," Kolenda said.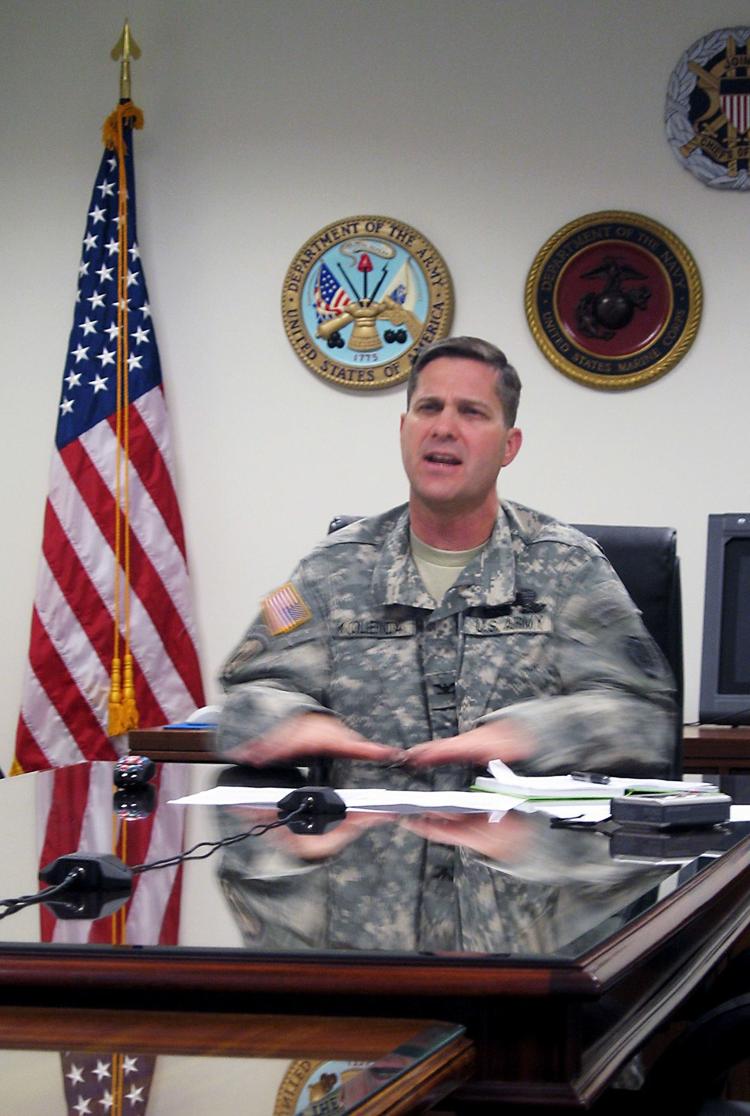 Kolenda's work in Afghanistan drew attention at the top levels of the Pentagon and the State Department. He was tapped as an adviser by Gen. Stanley McChrystal, an Afghanistan war commander, and Michèle Flournoy, a senior Pentagon policymaker during the Obama administration.
Defense Secretary Robert Gates selected him to be the top Pentagon observer in those first talks with the Taliban in late 2010.
The talks looked promising for a time — so much so that Kolenda turned down a plum military command and retired from the Army in 2011 to continue with the negotiations.
"I made a career sacrifice to help bring this war to a close," Kolenda said.
But the negotiations foundered in 2013 following a series of disputes, the last one over a Taliban flag and other symbols being flown at a newly opened Taliban political office in Qatar.
"Karzai gets upset. He essentially blows it up," Kolenda said.
Kolenda returned to civilian life, moving to London to work on a Ph.D. at King's College.
Then, in 2017, an Italian physicist who had contacts with the Taliban reached out to Robin Raphel, a retired U.S. ambassador, about restarting negotiations. She asked Kolenda to join her in some ground-laying meetings in Doha.
He said the Taliban's viewpoint seemed to have changed. They were concerned about the threat from the Islamic State, and the possibility of an even bloodier civil war.
"I was struck by the level of seriousness," Kolenda said. "They told us, 'We're worried about our country becoming another Syria.' "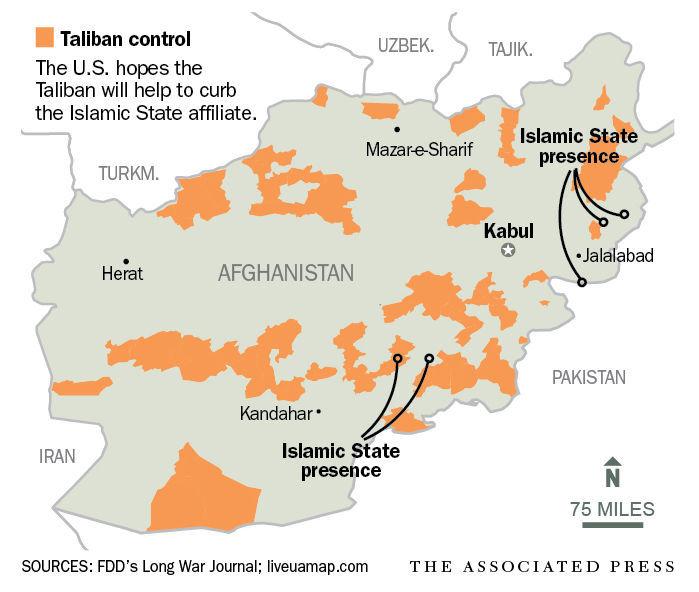 For months, he and Raphel shuttled between Doha and Washington as unofficial emissaries.
"Our whole endeavor there was just to get some sort of official process going," Kolenda said.
Last year, Zalmay Khalilzad, a former U.S. ambassador to Afghanistan, took over the talks on an official basis.
The broad areas of discussion included the withdrawal of U.S. forces, the cutting of ties by the Taliban with the remnants of al-Qaida, an accord with the Afghan state and a cease-fire.
Kolenda said his approach to negotiations is to move forward in baby steps, with small, confidence-building deals.
"It's a slower process that builds confidence over time," he said. "People will see that peace is possible. Then you are able to go much faster."
The Trump administration instead took what Kolenda called a "big deal" approach, offering significant concessions — such as limiting the participation of the Afghan government, reducing U.S. forces by 5,400 and inviting Taliban leaders to Camp David — to get key players together, with the hope of sealing a blockbuster agreement.
It's a high-risk, high-reward strategy, he said. Secrecy is essential, but it can also undermine the deal. That's apparently what happened last month.
"The problem with the big-deal approach is that it has a very low track record," Kolenda said. "The more it's kept secret, the more people are suspicious."
Kolenda still thinks talks with the Taliban are worthwhile.
"They're making statements about the importance of human rights, and women's rights," Kolenda said. "They seem to be willing to operate in a different way, but they have to be tested. If they're going to have any legitimacy, they have to."
Ahmadzai, though, has little confidence that the Taliban has changed.
"Their response is wishy-washy," he said. "The practice must match the talk."
Some critics have decried the long Afghanistan conflict as a waste of lives and money.
But Kolenda and Ahmadzai say the 18 years of war have nonetheless brought about positive changes.
"It's probably the most singular achievement: Al-Qaida is no longer present in Afghanistan," Kolenda said. "Second are the contributions of Afghan women."
Ahmadzai notes the country is better off economically, is better educated and has a lower mortality rate.
"We have accomplished a country where women can work, and where girls can go to school," he said. "We have accomplished a country that is not a sanctuary to terror. We have accomplished an ally in the region, the only place friendly to the United States."
But the struggle isn't over yet.
"The Afghans need to take over," Ahmadzai added. "There's a lot of work still to be done."
Photos from The World-Herald's visit to Afghanistan in 2011