Former Omahans George E. Ford and his wife, Kristin, laid flowers on the graves of relatives in Carroll County, Iowa, this Memorial Day weekend.
There will be no flowers, though, for Ford's namesake uncle, Fireman 2nd Class George C. Ford, who died aboard the USS Oklahoma on Dec. 7, 1941, when Japanese torpedoes sank the ship at Pearl Harbor. That's because, like nearly 400 of his shipmates, his body was never identified after the attack. Instead, their bones were mingled together and buried in Hawaii, in graves marked "Unknown."
By next Memorial Day, George C. Ford may have his own final resting place alongside his Iowa kin. Earlier this month, the Defense POW/MIA Accounting Agency announced that his remains have been identified as part of a five-year effort called the USS Oklahoma Project, undertaken at the agency's Offutt Air Force Base laboratory.
"Since I was named after him, he always had a place in my heart," George E. Ford said.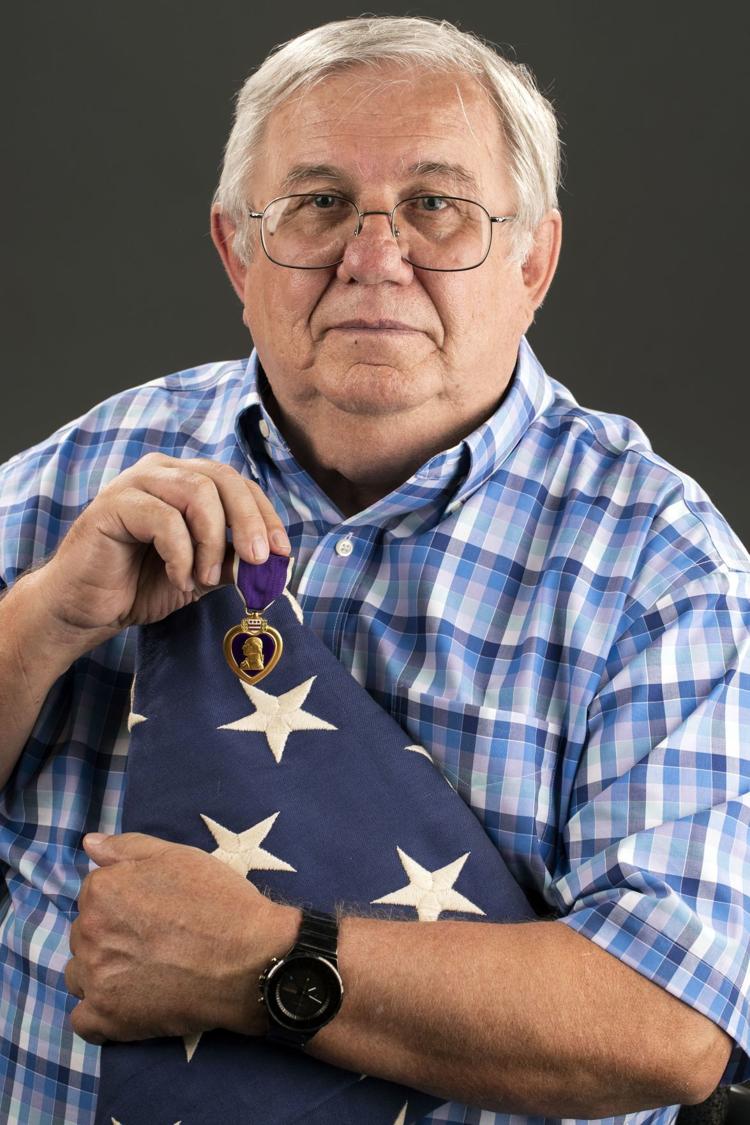 The news that his remains had been identified after 76 years surprised Ford's extended family, many of whom live in Omaha or western Iowa. Most knew nothing of the USS Oklahoma Project.
"At first I was just shocked, to know that somebody cared enough to keep researching," said Rhonda Maurer, 58, of Omaha, who is George C. Ford's grandniece. "It's just been exciting. And really unbelievable."
Ford's ship was sunk at its mooring in the first minutes of the attack. It rolled over, trapping hundreds of men below decks. Of the 429 sailors and Marines who died, only 35 were identified. Most of the other bodies were recovered during efforts to salvage the ship in 1942 and 1943, their oil-stained bones buried in two local cemeteries. In the late 1940s, they were dug up and an effort made to identify bodies. But the bones, hopelessly mixed up, were placed in several dozen caskets and buried at a new military cemetery in Honolulu.
After a lengthy debate, military leaders in 2015 decided to exhume the remains and attempt to use modern DNA technology to identify them. The Offutt lab, which opened in 2013, was chosen because it had plenty of space to lay out and examine the bones. Under the direction of Dr. Carrie Brown, a forensic anthropologist, 13,000 recovered bones were sorted and categorized and 5,000 DNA samples taken.
So far, Brown said, 138 identifications have been made. Ford is the second from this area, following Eli Olsen of Exira, Iowa, who was identified late last year and has not yet been reburied.
A few weeks ago, Navy authorities notified Darlene Jensen, a niece of Ford's who is in her 90s and lives in Carroll. The news didn't reach Maurer, or George E. Ford, who lives in Lafayette, Louisiana, until the middle of last week.
As was common at the time, the Ford family spoke little about their lost loved one. Even George E. Ford, 70, knows little about the sailor.
"I don't remember anybody talking about him," George E. Ford said.
Newspaper clippings at the time say Ford was born April 27, 1916, and lived on a farm near the village of Lidderdale just east of Carroll. He attended school in nearby Sheridan Township. He was the second-youngest of seven children.
Later he studied diesel engineering, a skill that is said to have helped him when he joined the Navy in August 1940.
Soon after Pearl Harbor, the Navy notified Ford's parents, John and Sophia, that he was missing. In February 1942, they learned that he hadn't been found and was presumed dead, at age 25. Later in the war, they received a Purple Heart in his honor.
"His (three) sisters never got over it," Kristin Ford said. "To never see him again — what a shock it would be."
George E. Ford was born in 1947 to his namesake's oldest brother, Wilbur, and wife, Lillian, who lived in Carroll. Two of Wilbur's sisters suggested a name.
"They said, 'We need another Georgie,' " George E. Ford said.
"Georgie's" family moved to Omaha about the time he started high school. He graduated from Omaha Tech in 1965 and joined the Air Force a year later. He served a four-year hitch as an aircraft mechanic that included a tour in Vietnam. After leaving the military, he got a job in Louisiana working on helicopters for the oil industry. He's now retired.
George C. Ford's parents died decades ago. The last of his siblings — youngest sister Arlene Hannasch — died in Carroll in 2016, at age 99. Now George E. Ford is the caretaker of his uncle's military memorabilia, including the folded flag from his memorial service, and the Purple Heart.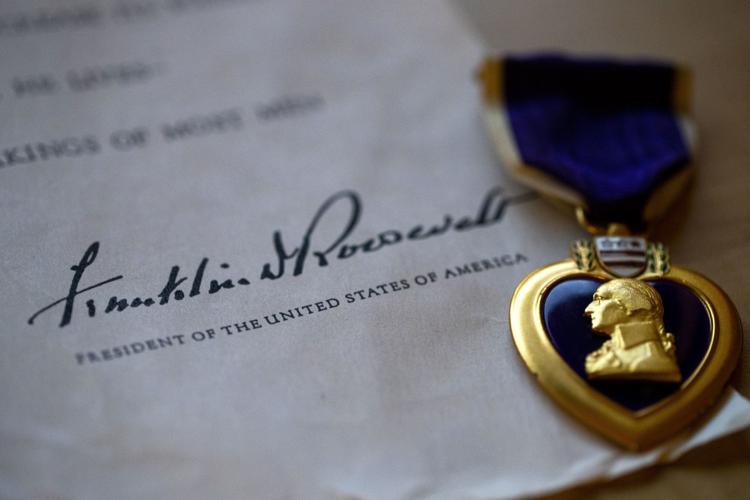 The news is too fresh for the family to have set a date for a military funeral. But George E. Ford said the family likely will bury his namesake in Lidderdale next to his parents, or neighboring Glidden, Iowa, alongside his siblings.
"I think he should be brought home and placed in a cemetery near his relatives," he said. "I don't care who makes the decision, or how it's made — just so it's done right."
Either way, next year the grave of the family's Pearl Harbor hero is sure to be decorated with fresh flowers.