Each night at dinner, at their father's direction, the 13 children of Vlastimil "V.K." and Ramona Maule of Bloomfield, Nebraska, would say a prayer for their Uncle Joe, missing since his ship, the battleship USS Oklahoma, was sunk during the Dec. 7, 1941, attack on Pearl Harbor.
Almost 78 years later, Uncle Joe is back, his remains identified by Defense Department anthropologists last year. On Thursday he received the burial that his family always hoped for, in his hometown, next to his parents, with military honors. Hundreds of townspeople turned out for the services at 1 p.m.
"We would pray that he would be brought back home," said Joseph K. Maule, 67, his namesake nephew. "This is the answer to that prayer."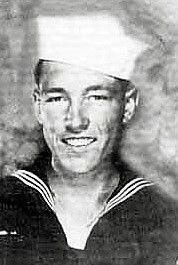 Joseph Keith Maule (the elder) was one of six children born to Anton and Ellen Maule, who eked out a living on a small farm during the Depression. Joe shared a bed and slept under a horsehair blanket with his two brothers, in a house with dirt floors.
Strikingly handsome, Joe was popular with the girls of Bloomfield, said Cindy Maule, married for 42 years to the younger Joseph.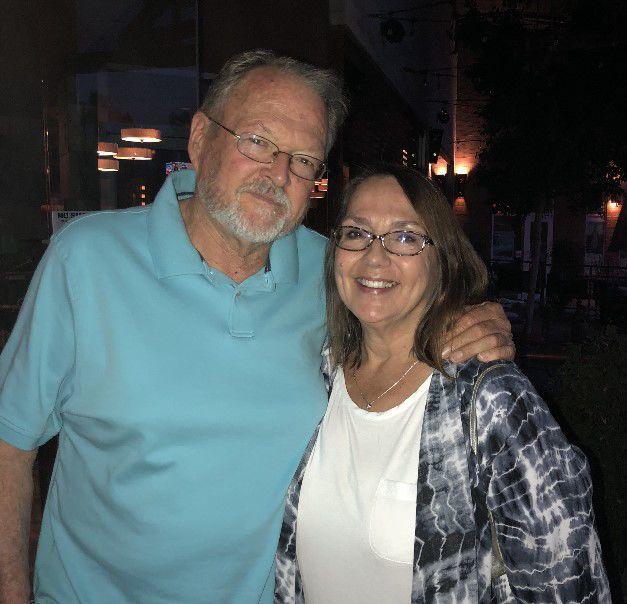 "He was a sweet kid, he was friendly," Cindy Maule said. "He had a nice big smile."
Joseph left the farm to enlist in the Navy on Jan. 6, 1941. He was only 17. V.K., who was three years older, signed a permission slip to let him join at such a young age.
Seaman 1st Class Maule wrote letters frequently about his adventures traveling across the country to San Francisco to catch his ship, and exploring the city by the bay. He was clearly thrilled with his Navy life.
"He was excited," Cindy Maule said. "He was a happy 18-year-old kid."
The adventure ended tragically when the Oklahoma was sunk from multiple torpedo hits in the first minutes of the Japanese attack. The ship rolled over and sank in the shallow water, trapping more than 400 sailors below decks. Most never had a chance.
The family got a knock on the door and a telegram a few weeks later, on New Year's Eve, according to an account in the Jan. 1, 1942, edition of the local newspaper, the Bloomfield Monitor. The article said Joseph was missing "following action in performing his duty and in the serving of his country."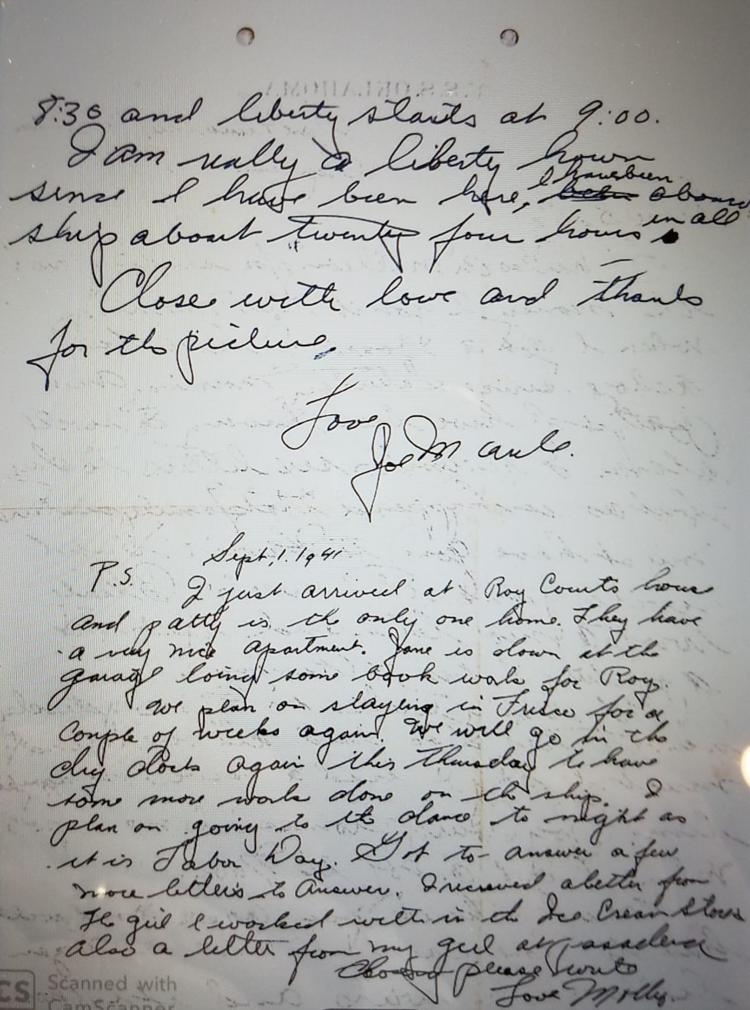 Maule's death traumatized his parents and five siblings — none more than V.K., who felt responsible for allowing his brother to join the Navy.
"It plagued him his entire life," Cindy Maule said. "If he hadn't signed the form, (Joseph) would still be alive."
The family spoke frequently of Joseph and placed a stone in the local cemetery. When Ramona went into labor on March 20, 1952 — which would have been Joseph Maule's 29th birthday — they decided to name the little boy after his late uncle. He was born early the following day.
"Everybody told me what a good person he was, how special he was," said Joseph Maule the younger, who lives in Scottsdale, Arizona. "Every December 7th, I stop and think about him."
Maule's remains were recovered from the sunken Oklahoma when it was salvaged in 1942 and 1943. The bones of nearly 400 unidentified men were buried in two Hawaii cemeteries. They were disinterred in the late 1940s but reburied in 1950 without further identifications at the National Memorial Cemetery of the Pacific in Honolulu.
After years of debate within the Defense Department, the Defense POW/MIA Accounting Agency disinterred the caskets containing the unidentified remains from the Oklahoma in 2015. They were brought to one of the agency's laboratories at Offutt Air Force Base to be sorted, cataloged and identified using modern DNA technology and other methods.
So far more than 200 have been identified. The younger Joseph Maule was one of three family members who provided DNA samples that aided in his uncle's identification.
The Maule family survivors are glad that Joseph is coming home. But it's bittersweet to know that those who knew him best did not live to see it.
"They're all passed away," Cindy Maule said. "There are two generations that are gone. Those two generations had high hopes that he would come back. But it's the third generation that will keep his memory alive."
To plant a tree in memory of Pearl Harbor as a living tribute, please visit Tribute Store.