G. Woodson Howe, a longtime World-Herald reporter and editor who led the fight in a landmark U.S. Supreme Court case, has died at 82.
"Woody was a major player in that case, and we ended up with a unanimous decision," said Allen Beermann, executive director of the Nebraska Press Association. "It's still a defining case today on open courts in America."
Howe grew up in Sioux City, Iowa, graduated from Yale University and served in the Navy before starting his newspaper career in Lincoln. He worked for The World-Herald from 1962 to 1998.
After a long retirement that included fine-tuning his golf game, he suffered in recent times from gradually increasing dementia. He died early Friday in hospice care.
"He loved the art of conversation and asked carefully crafted questions," daughter Marisa Howe said. "In his writing, he believed in the importance of writing plainly and simply, and he usually got straight to the point."
He was known as a tough and exacting editor, holding high standards for reporting and writing, and he was a leader in Nebraska journalism — especially in a case he called the highlight of his career.
As co-founder and chairman of Media of Nebraska, Howe coordinated efforts for a First Amendment legal battle in a case known as Nebraska Press Association v. Stuart.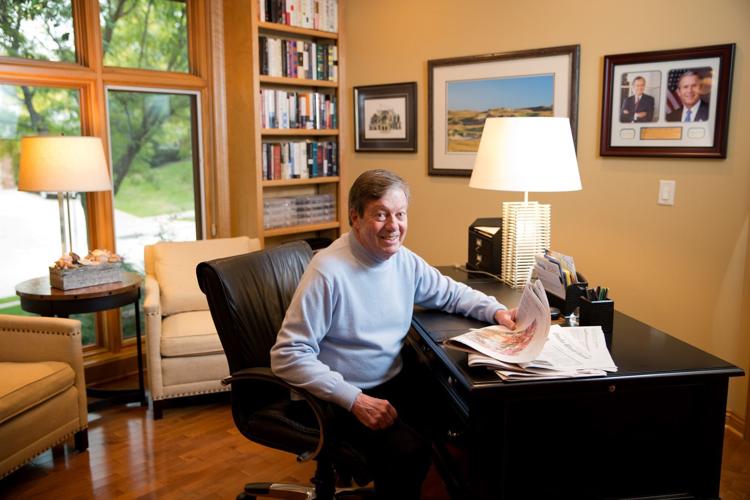 Judge Hugh Stuart, trying to ensure that news coverage didn't influence future jurors, had prohibited reporters from publishing or broadcasting information disclosed at a pretrial hearing for a man charged in 1975 with killing six members of a family in Sutherland, Nebraska.
Media of Nebraska attorneys contended that a judge couldn't restrain the press from reporting what happened in open court. The Nebraska Supreme Court agreed with Judge Stuart, but in 1976 the U.S. Supreme Court overturned that on a 9-0 vote.
"Prior restraints on free speech and publication," the high court ruled, "are the most serious and least tolerable infringement on First Amendment rights."
The defendant, Erwin Charles Simants, later was convicted on six counts of first-degree murder, but his conviction was overturned on appeal. In a second trial, he was found not guilty by reason of insanity, and he remains confined at the Lincoln Regional Center.
In an interview before his induction into the Nebraska Press Association Hall of Fame two years ago, Howe said the Supreme Court decision "dried up all kinds of other gag orders."
Among other career highlights was "The Other Omahans," an award-winning series he wrote in 1966 about slum housing and its underlying causes. Covering city hall, he also was part of an investigative team that broke news of a local government scandal that led to bribery-related charges.
He became city editor, assistant to the publisher and then vice-president of The World-Herald. In 1979 he became executive editor and later assumed the title of editor.
The World-Herald was then an employee-owned newspaper and at times was ranked No. 1 nationally among large circulation dailies in percentage of households that bought the paper in its primary market.
Howe pushed for public-policy coverage as well as for extensive coverage of sports and other news.
"He cared deeply about the mission of the newspaper," Beermann said. "Woody really impressed on people the importance of a major daily newspaper and what it meant to the citizens of the state."
In 1968, he married Anda Grinbergs, a native of Latvia whose family had come to America as refugees and eventually settled in Lincoln.
The couple, who divorced years later, raised two children. Evan Howe, of Bozeman, Montana, became a mountain climber and is a physician assistant. Marisa Howe works for a renewable energy laboratory in Golden, Colorado. There are five grandchildren.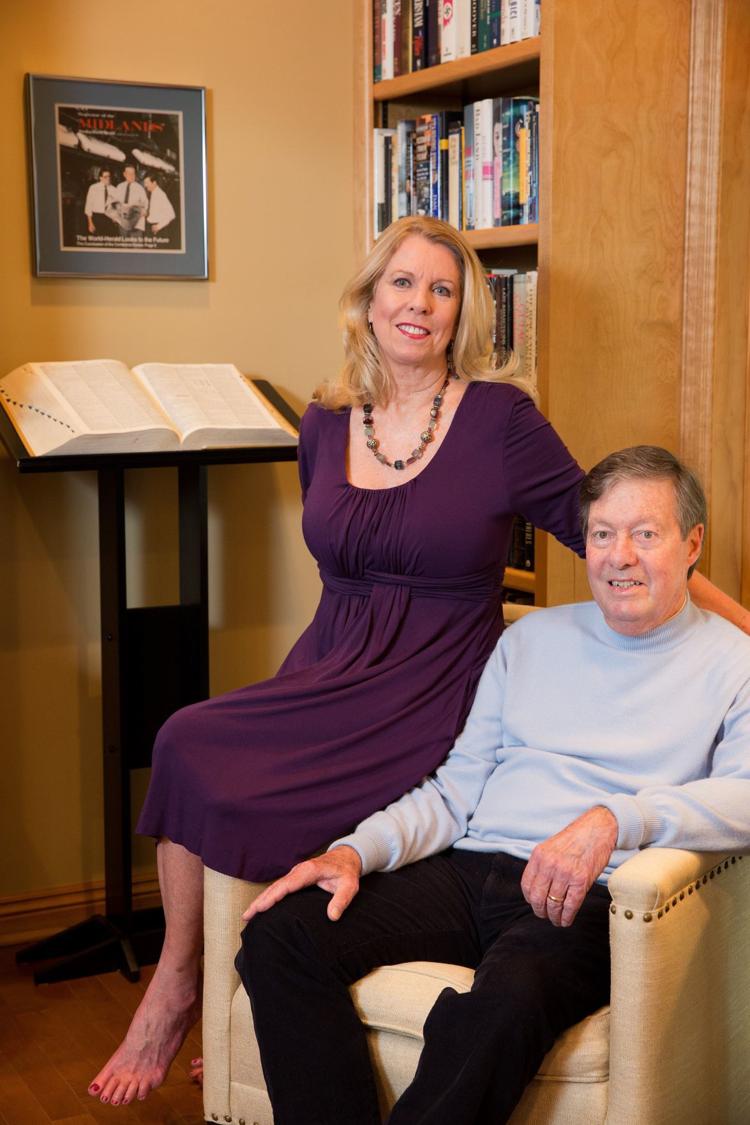 Eleven years ago, Woody married Marilyn McLeod of Palm Desert, California. He is also survived by a sister, Mariette Howe Bell of Denver.
A memorial service is scheduled for 2 p.m. on Oct. 5 at Trinity Episcopal Cathedral, 113 N. 18th Street.
Before his Hall of Fame induction, Howe said quality newspapers remain an integral part of a democratic republic.
"I enjoyed going to work every morning," he said. "I liked the role of making hard decisions and was glad I was entrusted with that."