If your drive hasn't already been affected by road construction, get ready.
That was our warning to you back in May.
Street construction is now happening in full force around the Omaha metro area, and some projects have wrapped up. But other projects that are detouring, slowing and annoying you will continue to do just that.
Here's an update on 10 major projects happening this year.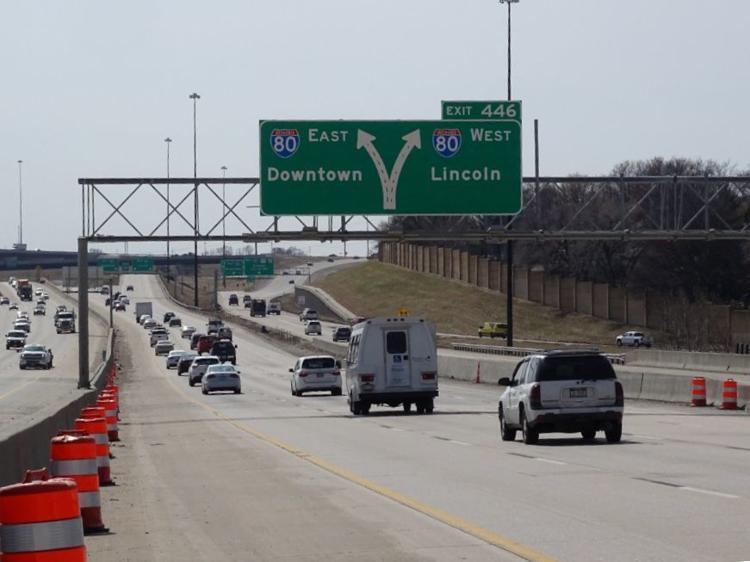 Interstate 680
What we said before: Work is just getting started on a project that will be switching up traffic on Interstate 680 at West Center Road. The project will be repairing bridges there.
First, crews are getting side roads ready to handle more traffic.
Later, the I-680 lanes will be repaired in phases over an estimated 72 days total when part of the Interstate traffic there will be diverted onto the side roads.
Update: The lane switches are happening, so stay alert to the changes and expect delays. In particular, officials advise people entering I -680 southbound at Pacific Street: Stay in the outside lane as you head south down I-680. People there are trying to merge left, which is contributing to backups. But if you don't get out of your lane and instead stay on the side road, you can go either way on Interstate 80 later — take the Interstate turn toward downtown or continue south toward Lincoln.
It's a complicated project and has some work left to go.
Expected completion: Fall 2019.
Interstate 80
What we said before: Starting in May, eastbound Interstate 80 will be closed near the Interstate 680 interchange so two bridges can be repaired. Traffic will be diverted onto a side road/on-ramp. Then eastbound I-80 will reopen, and other work will continue.
Update: The major disruption — closing mainline I-80 and diverting it onto side roads — is done and other work is finishing up.
Expected completion: Basically done.
West Maple Road
What we said before: This is a big one. Over this year and next, the state will fix West Maple Road from 108th Street to the Elkhorn River.
The project involves repairing the concrete, grinding down the street and laying new asphalt. Drivers saw West Maple's wear this spring when potholes hit the street hard.
The work actually involves two separate projects, meaning that drivers could encounter two different work zones.
The lane closures will take place in one-mile segments, currently between 132nd and 144th Streets to the west and between 108th and 120th Streets to the east.
Update: This is ongoing and will be for a while. Better plan on getting used to it.
Expected completion: Fall 2020.
132nd Street and West Center Road
What we said before: The City of Omaha wants to improve traffic flow at the intersection and make the area safer. So it is widening the intersection to allow two left-turn lanes and a right-turn lane in all directions. Two median breaks will also be closed, which will reshape the access points for two shopping centers at the intersection. The city hopes that will improve safety for drivers.
Work is underway on the project, which extends to 129th and 135th Avenues east and west of the intersection and to Arbor Street and Kingswood Drive to the north and south.
Update: Construction is ongoing and will cause drivers to make adjustments for a while. Last weekend, for instance, 132nd Street itself was closed at West Center Road.
Expected completion: November.
90th Street
What we said before: The state is handling this project, which involves what's officially designated as Highway 133.
The roadway will be repaired on 90th Street from West Dodge Road north to Blair High Road, and on Blair High Road west to Interstate 680. Separately, the state will be doing street repairs along Blair High Road from 90th Street east to Fort Street.
Those areas will be open to traffic, but some lanes will be closed during the work.
Update: Work is proceeding. Crews were grinding pavement on Blair High Road this week.
Expected completion: Fall 2019.
The Northwest Radial
What we said before: The state has started resurfacing the Northwest Radial from Cuming Street to Spencer Street, north of Maple. There will be lane closures during construction, but traffic will be allowed through — except for the work at the Northwest Radial-Cuming intersection. When the work reaches that point, the intersection will be closed during night hours.
Update: Work is proceeding, and lane closures were ongoing this week along the route.
Expected completion: Fall 2019.
West Dodge Road at the Elkhorn River
What we said before: This is one of two major highway segments damaged by floodwaters in western Douglas County. U.S. Highway 275 closed near the Elkhorn River, forcing traffic heading toward Valley and Fremont to detour along West Maple Road. Access is available to River Road Drive, which runs between Maple and Dodge and through the village of Waterloo. But that is supposed to be for local traffic only, and drivers — especially truckers — have abused the access.
West Center Road at the Elkhorn River
What we said before: This is the second highway cut off by flood damage. The damage is more complicated — a bridge has to be redesigned and rebuilt — so the work is expected to take longer.
Further complicating the closure, West Q Road is shut down by flood damage, too, leaving West Maple Road as one of the best detours.
Update: True to the state's schedule, this project is not done yet. But it's a big help that West Dodge is open down the highway. The Nebraska Department of Transportation still says West Center is due open this month, perhaps around July 30.
Expected completion: July.
Harrison Street
What we said before: Work to widen Harrison Street — a long-running project in the 156th Street area — continues east of 156th. Harrison Street is the county line, so the City of Omaha, Douglas County and Sarpy County are cooperating on the project.
Harrison Street remains cut off to through traffic.
The project's second phase runs between 150th and 154th Streets. The third phase will extend from 145th Street to 150th Street.
Update: Still closed. Thursday, construction crews reopened the stretch from 150th to 154th Streets. However, the closure simply shifted to the section from 147th to 150th Streets.
Expected completion: Late 2019.
156th Street
What we said before: This one will continue into 2020.
The project will widen 156th Street to four lanes from Pepperwood Drive (just north of West Dodge Road) to Corby Street, about a half-mile north of Blondo Street.
The 156th and Blondo intersection and Blondo itself will also see work.
Update: This is a big project and has more work to come.
Expected completion: November 2020
Dodge Street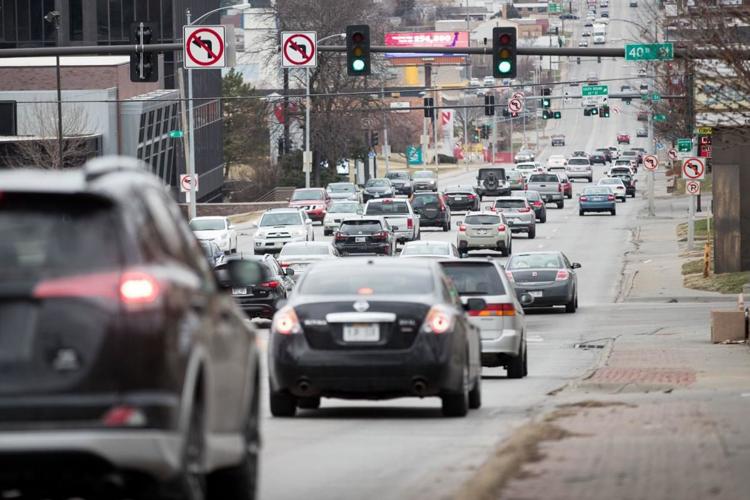 Jones Street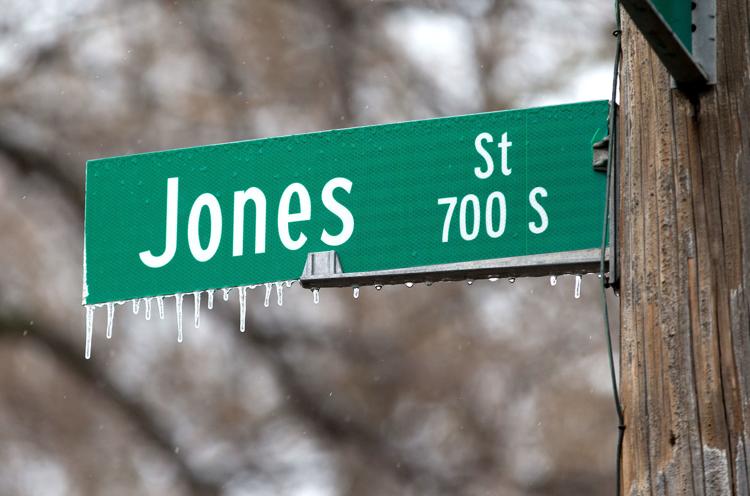 Johnny Rodgers Street
Capitol Avenue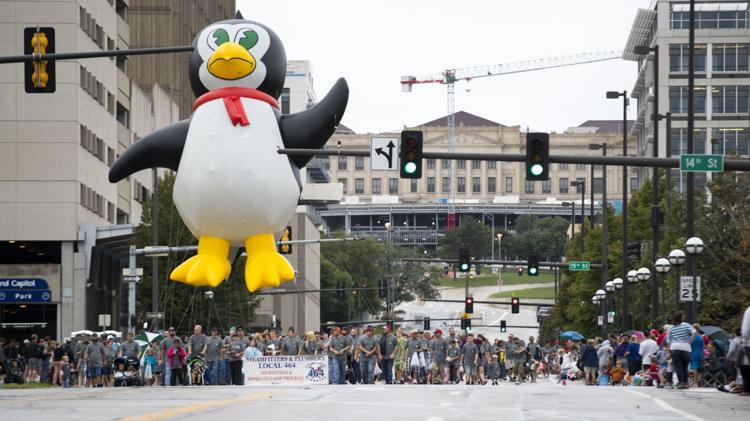 Mike Fahey Street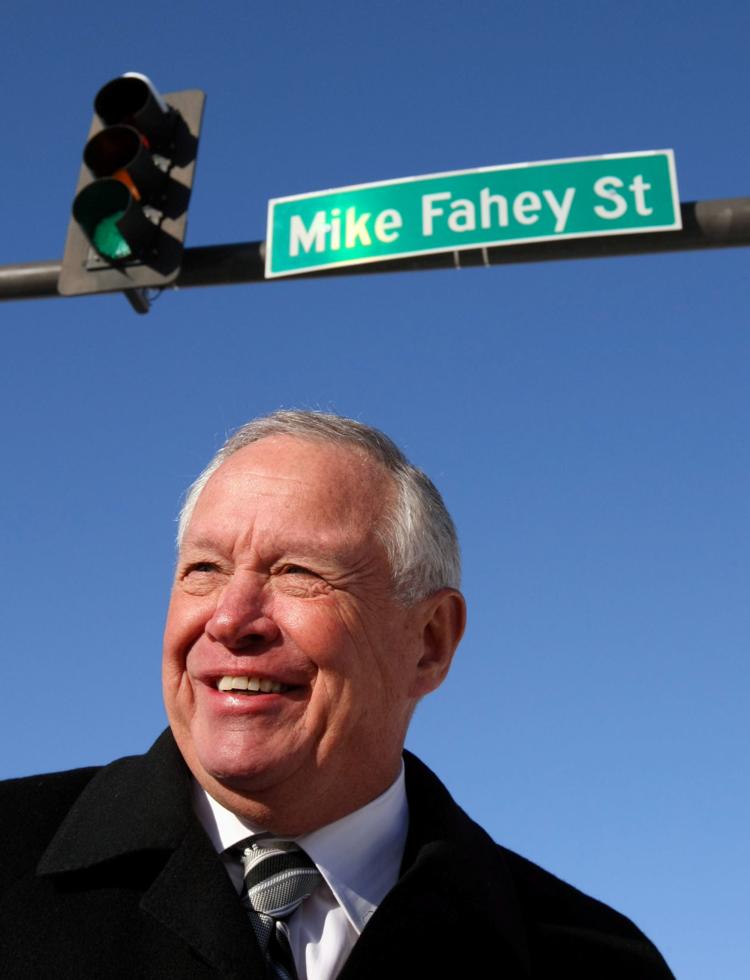 A.V. Sorensen Parkway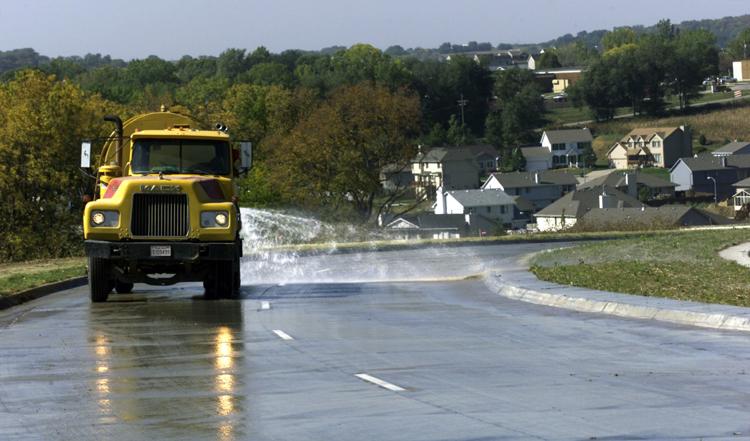 Farnam Street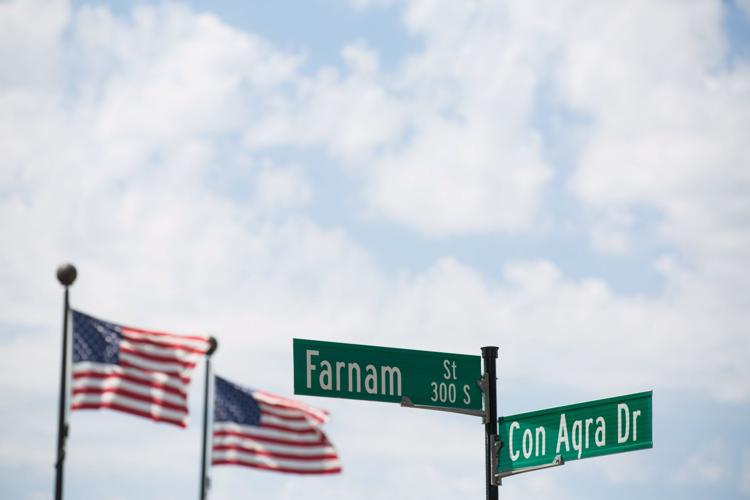 Bob Gibson Boulevard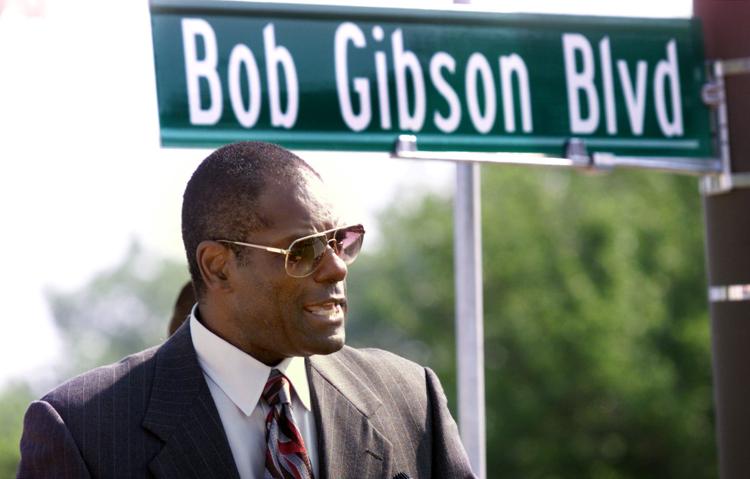 Neal Mosser Boulevard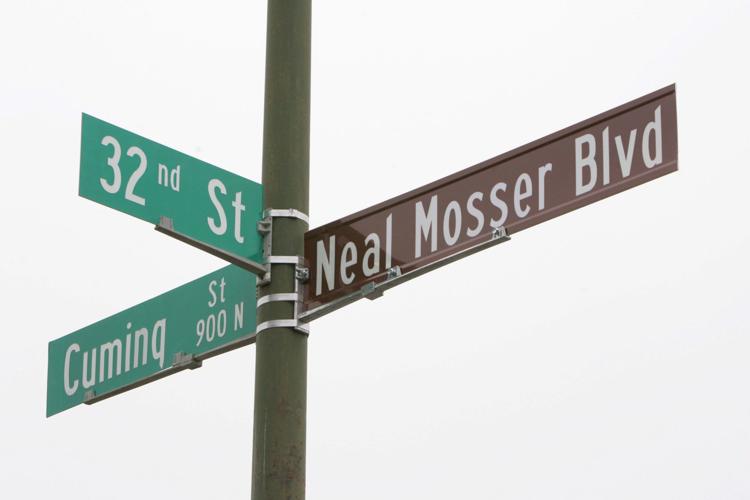 Bud Crawford Street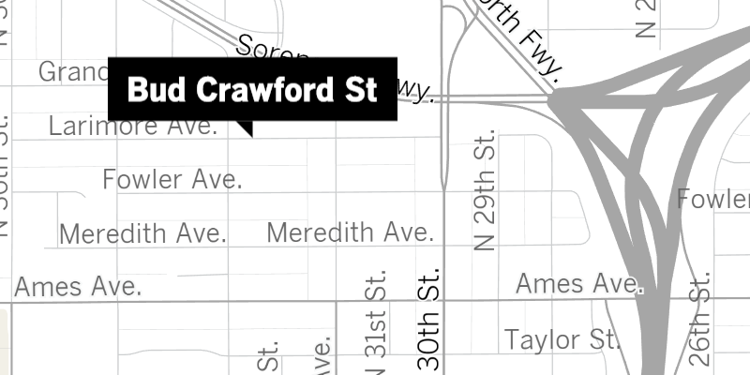 Millard Avenue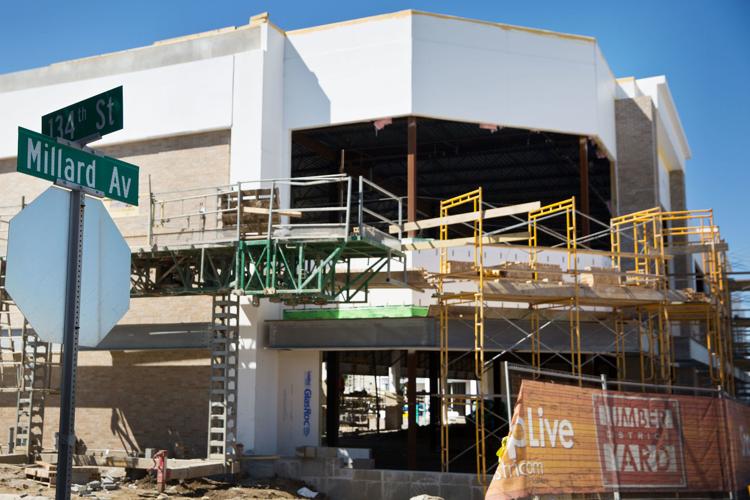 Carol Van Metre Lane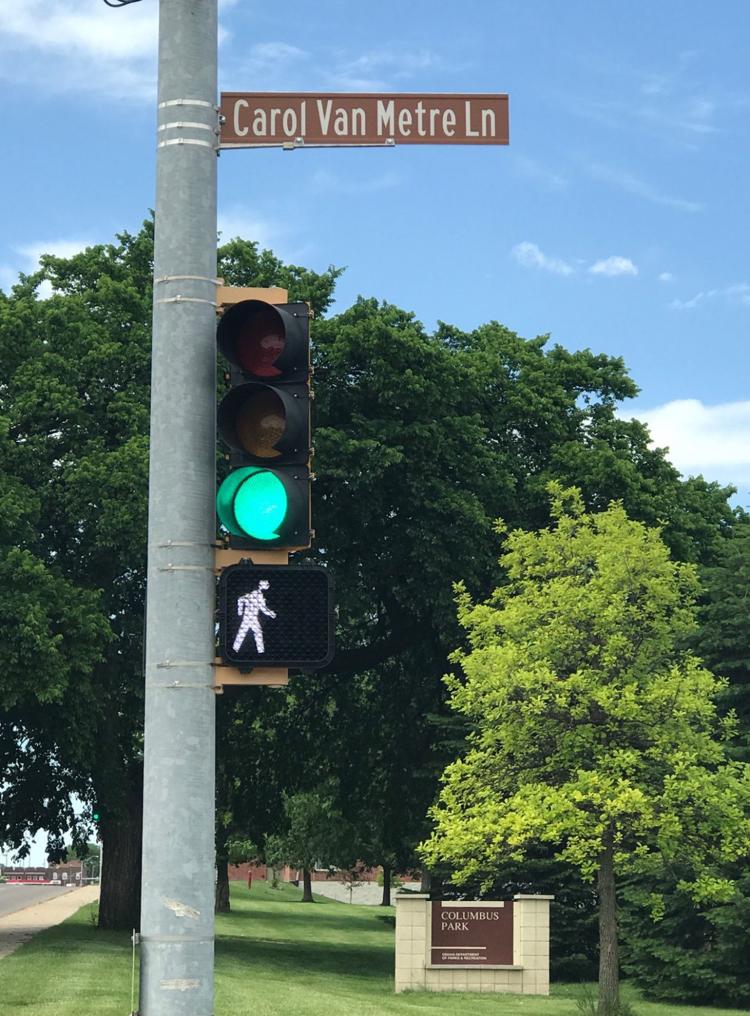 College World Series Avenue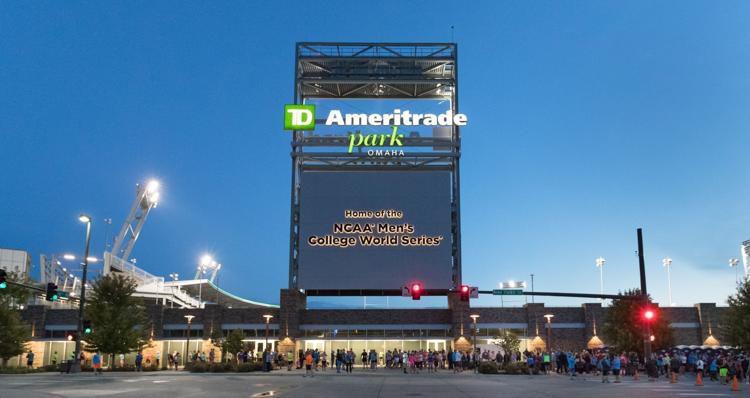 Dave Rimington Street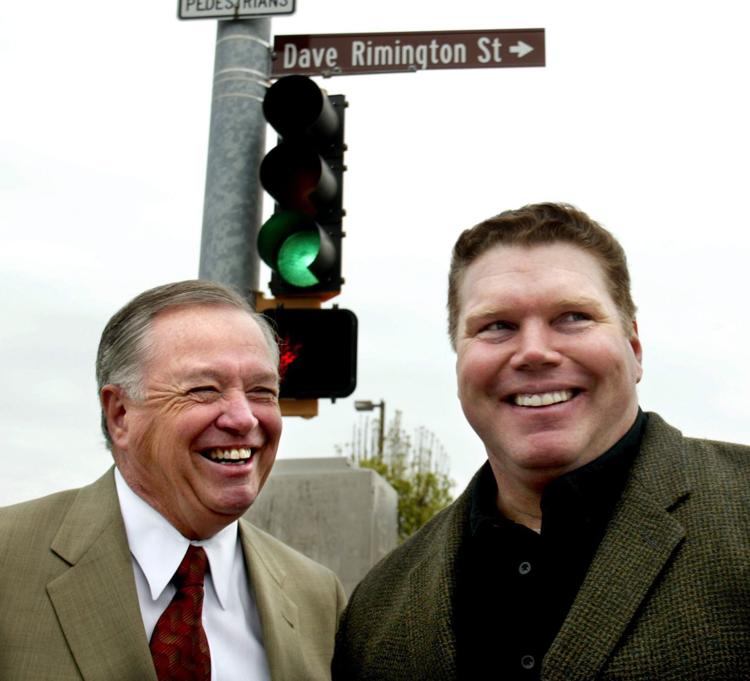 Boyd Street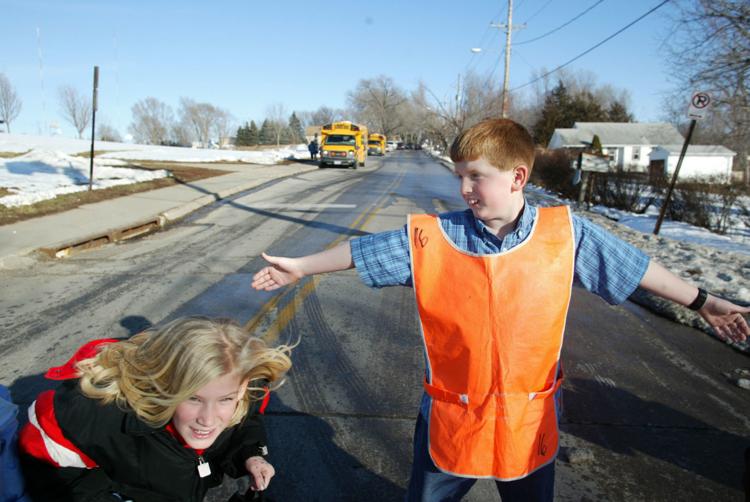 California Street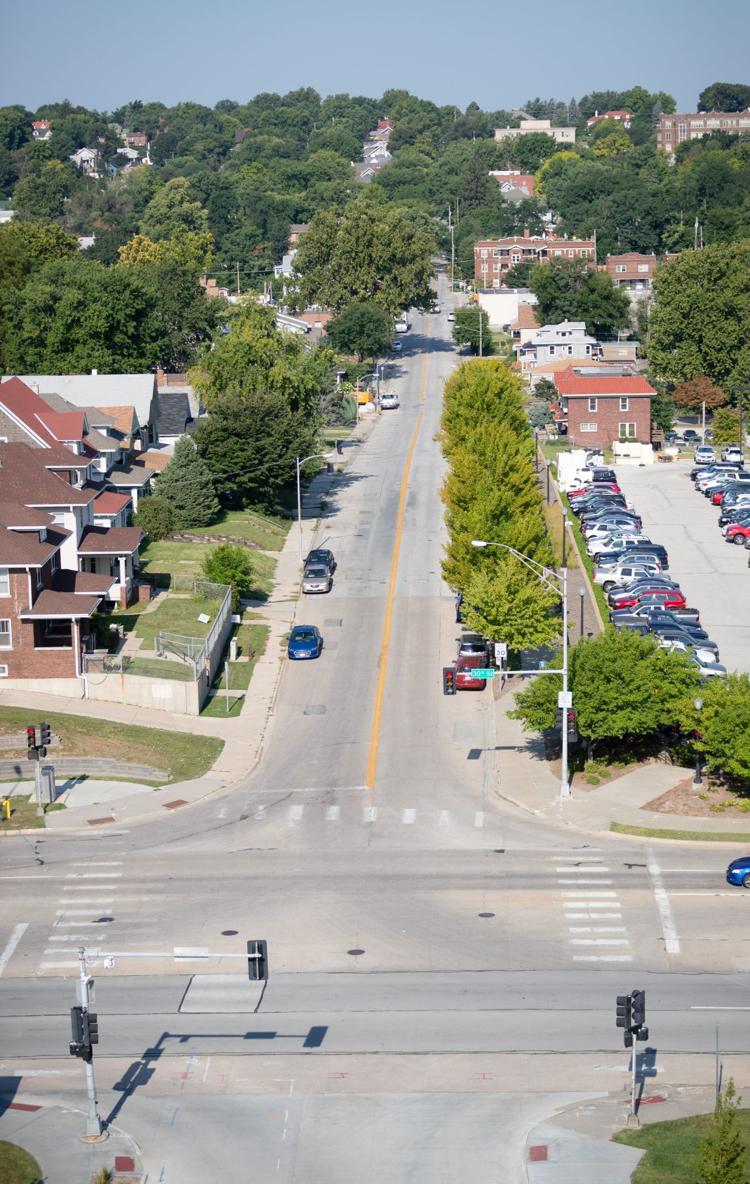 Cuming Street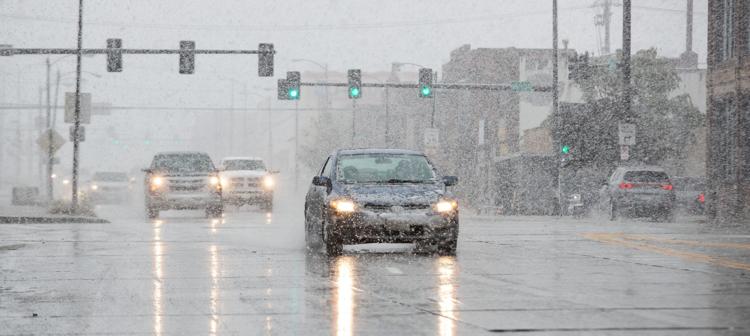 Harney Street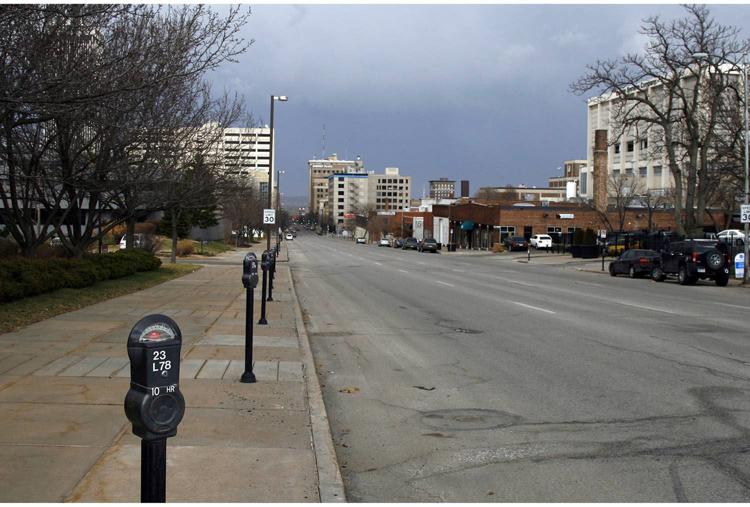 Kyle Wayne LeFlore Street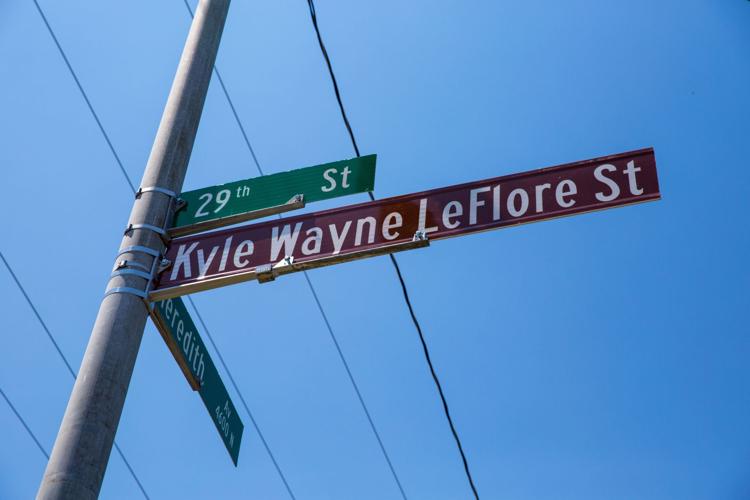 Marlin Briscoe Way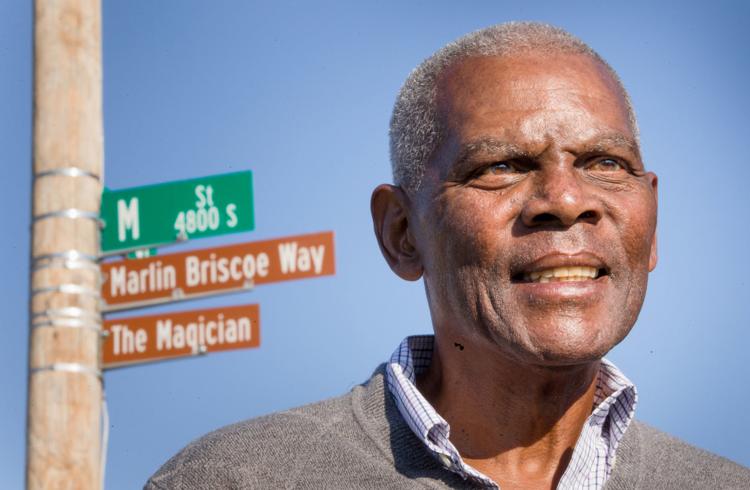 Military Avenue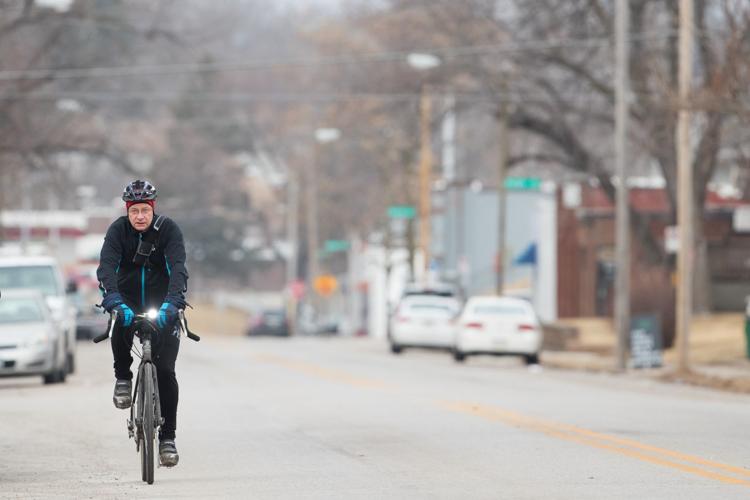 Minne Lusa Boulevard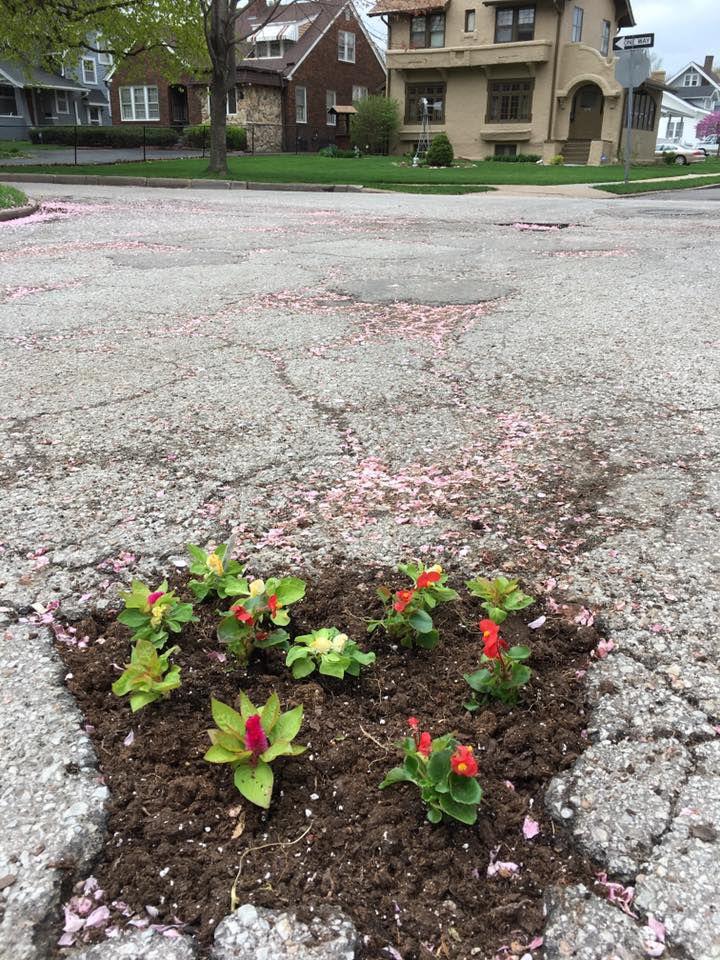 Paxton Boulevard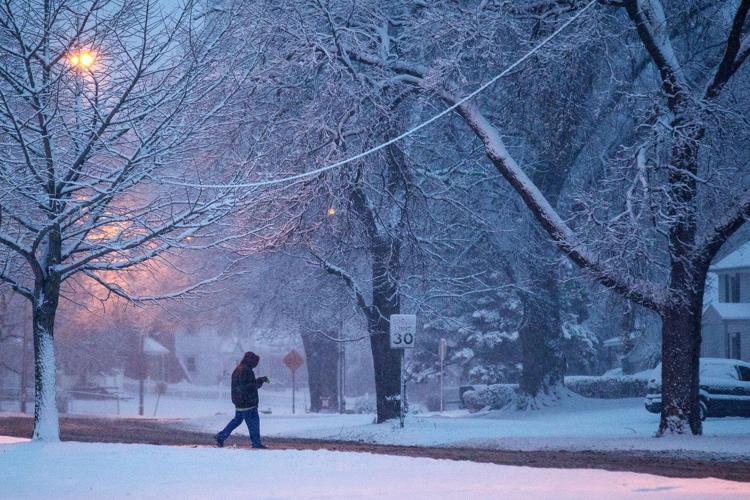 Poppleton Avenue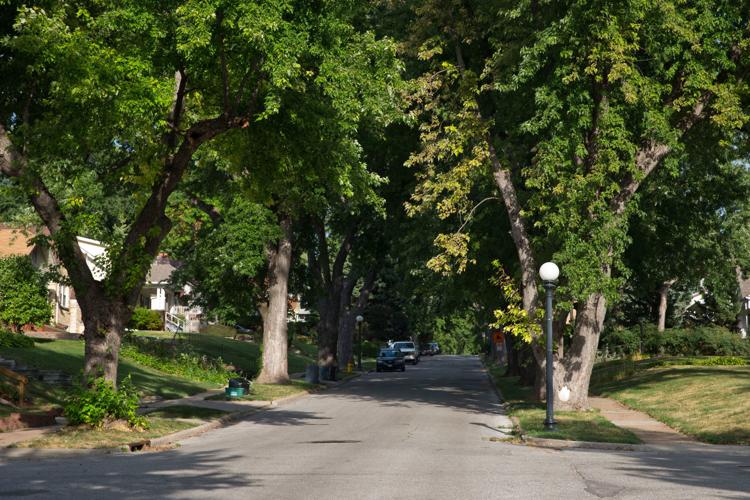 Saddle Creek Road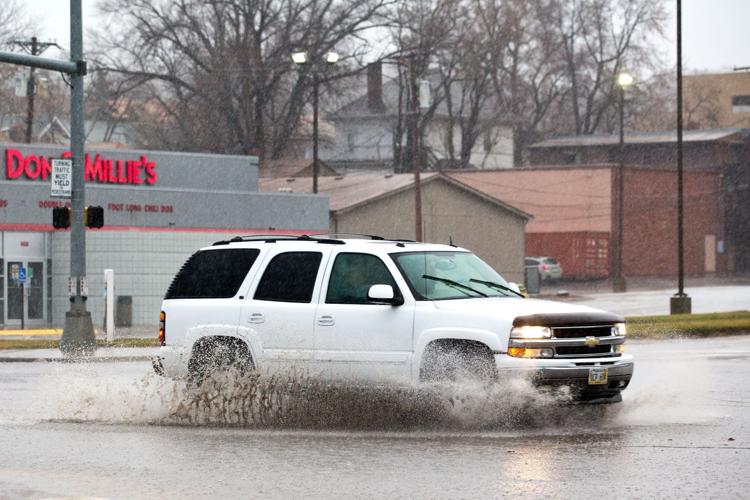 Woolworth Avenue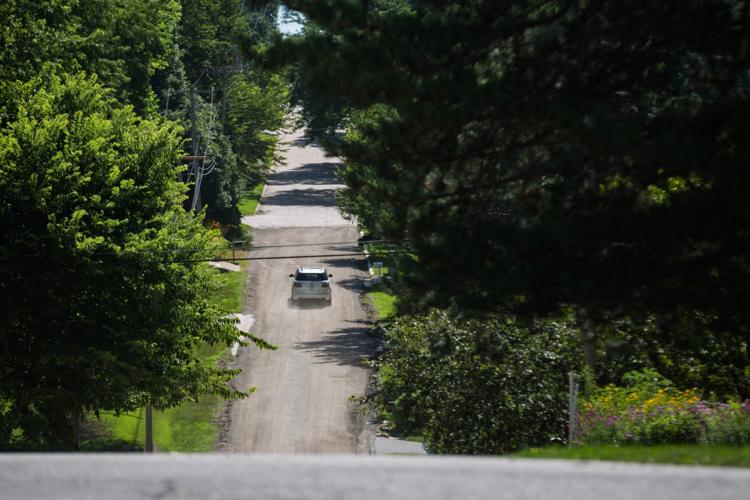 Fred Astaire Avenue