Stephen Young had the heart and mental toughness of a seasoned athlete.
At a local youth baseball tournament over Mother's Day weekend, Stephen's select team had gained a lead over an opponent from Lincoln, but their rivals were rallying back. So in the sixth inning, Stephen was called up to pitch.
And boy, did he deliver: The 10-year-old closed out the game with the bases loaded.
No moment was too big for him, said Jeff Judkins, one of Young's assistant baseball coaches.
"I wish I had his outlook on things because nothing ever rattled him," Judkins said.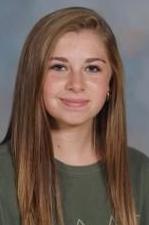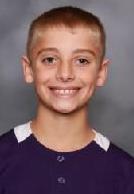 Kristy Young remained in the Creighton University Medical Center-Bergan Mercy intensive care unit Thursday, according to Lt. Dan Golda of the Sarpy County Sheriff's Office. One of the boys also remained in the ICU; the other had been released.
The cause of the crash remains under investigation.
As loved ones grieve the loss of the two Millard Public Schools students, photos and shared memories of their lives have begun to help tell their stories.
Photos that Abby posted on social media show a teenager enjoying life with friends and family: grabbing Raising Cane's with Stephen, road-tripping through a mountainous region with her family and hugging a puppy in a driveway.
A photo of Abby dressed in lacrosse gear was posted Thursday on a Facebook page dedicated to the Millard West girls team.
"Our hearts are heavy today grieving ... the tragic loss of Abby," the post says.
Judkins said the Young family has connections in Louisiana. As a result, Stephen was one of Omaha's few "dyed-in-the-wool" Louisiana State University fans, even when the College World Series wasn't in town.
"He was not shy about his being an LSU fan," Judkins said.
Dwayne Hosey, owner of the Hosey Baseball Training Center in Omaha, said the Young family are "wonderful people" who attend church functions and love traveling. They have become an important part of Hosey's Heroes during their time with the organization, he said.
"It's totally devastating for me," Hosey said. "That kid was so special to me."
Notable Nebraska, Iowa deaths of 2019
To plant a tree in memory of Stephen Young as a living tribute, please visit Tribute Store.