Omaha is more than halfway through the city's six-month experiment with rented electric scooters. Here's a by-the-numbers look at the pilot program:
Rides on rented electric scooters in Omaha from May 13 to Aug. 20.
The median length of trips on the electric scooters.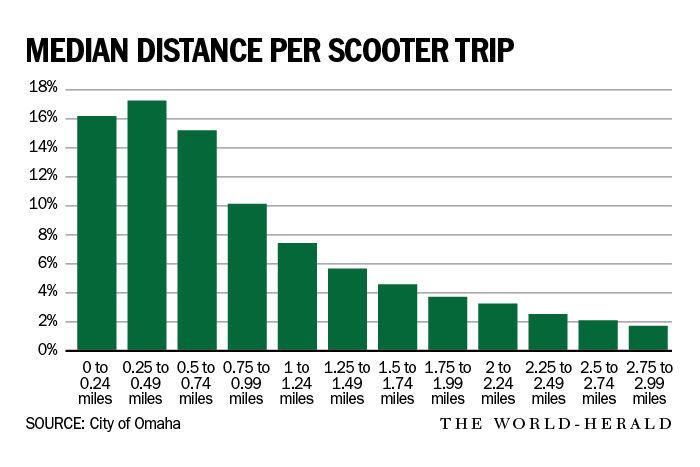 The median time spent on the scooters.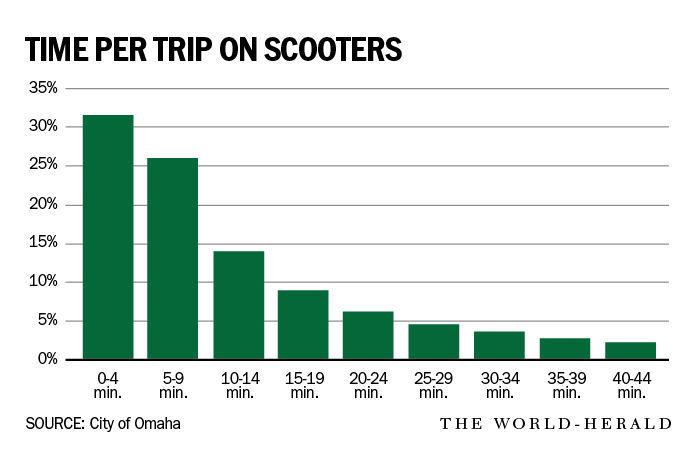 Citations issued by the Omaha Police Department to scooter riders, including for riding scooters on sidewalks.
Written warnings issued by police to scooter riders.
Scooter-related injuries treated at Omaha-area hospitals since the program began in May, based on hospital estimates.
Areas seeing the most scooter use: downtown (especially the riverfront), Midtown Crossing, Aksarben Village and Benson.
Scooter-related crash with injuries investigated by police.
Time frame when the most scooters are ridden in Omaha, a peak that is highest Friday through Sunday.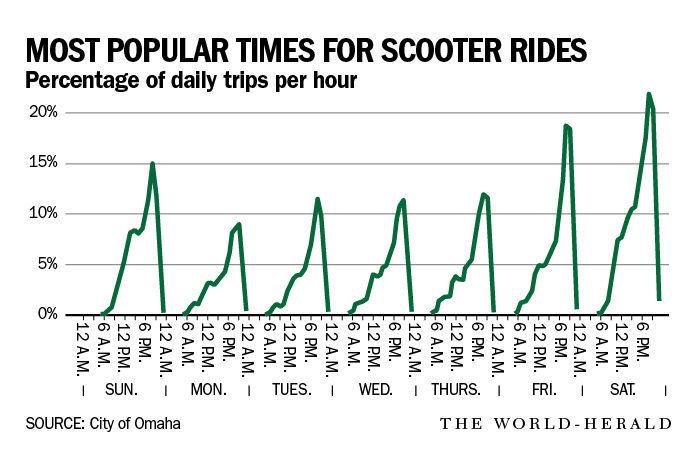 Sources: City of Omaha, Nebraska Medicine, CHI Health, Methodist Hospital, Lime, Spin