A GoFundMe page has been set up for Abby Whitford, a 10-year-old girl who was struck by a car and critically injured Tuesday in Papillion. 
Papillion officials plan to review a flashing light crosswalk where she was struck to see whether additional safety measures are warranted.
The crosswalk at Washington and Second Streets has caution lights embedded in the pavement and on signposts on the side of the street. The lights are activated when a pedestrian pushes a button. In addition to the flashing lights, it has yellow crosswalk warning signs and white stripes on the road. There are no red flashing lights, however.
The embedded lights were installed in June 2017 to help pedestrians safely cross and to warn vehicles to stop. The Papillion Police Department said pedestrians and motorists didn't know how to react to the lights and vehicles didn't always stop. Police released a video with instructions, and a few months later, the city added the signposts with flashing lights.
On Wednesday, Papillion spokesman Trenton Albers said officials have received several comments about the crosswalk since the girl was hit.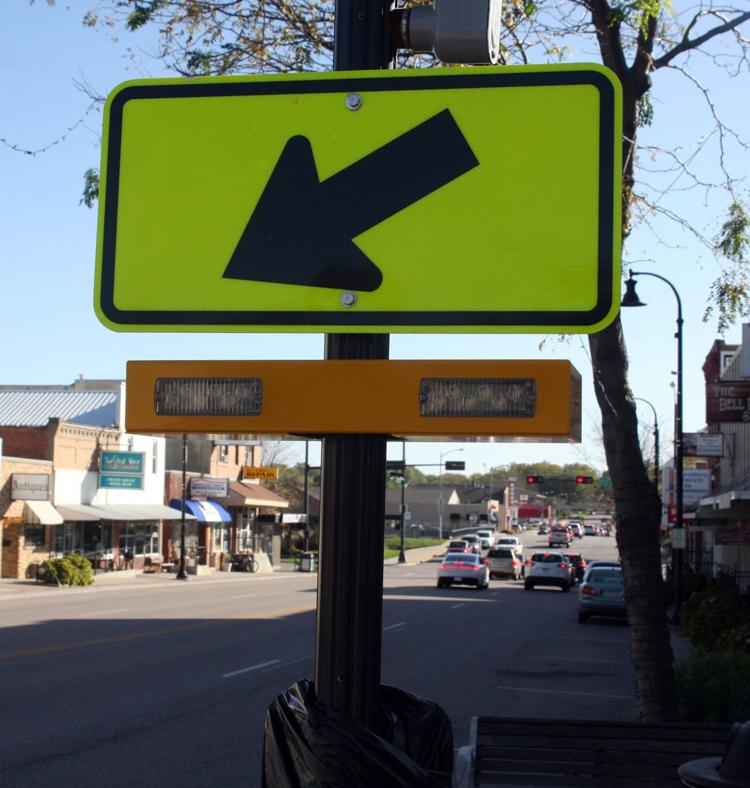 "The accident is currently under investigation, but once we have all the facts, we will conduct a thorough review of the incident and crosswalk," Albers said in a press release.
He said the city is committed to pedestrian safety, and noted the 2018 replacement of the Washington Street pedestrian bridge blocks from the accident site.
She and her 6-year-old brother were finished with school and headed to Sump Memorial Library, said Papillion Police Chief Scott Lyons.
To reach the library, they needed to cross four lanes of traffic on 84th Street. Lyons said one car was in the first two lanes, and it stopped. A truck was in the third, inside lane, and it stopped.
With her little brother trailing behind, the girl stepped into the fourth, outside lane, and a car coming up on the side of the truck didn't stop for the caution lights and struck the girl.
State law requires drivers to stop for pedestrians in crosswalks.
The 19-year-old female driver remained at the scene, and Abby was taken to Children's Hospital & Medical Center.
St. Columbkille Catholic Church, at Sixth and Washington Streets, held a prayer session for Abby and her family Wednesday evening.
"Her family has asked for our prayers and has said that they are in need of a miracle," a person wrote in a Papillion Facebook group when sharing the news about the gathering. "Let's come together as a community and show our unwavering support for this little girl and her family."
World-Herald staff writer Nancy Gaarder contributed to this report.
Sign up for The World-Herald's afternoon updates
Receive a summary of the day's popular and trending stories from Omaha.com.