The owner of a bikini bar planned for 72nd and Blondo Streets has appealed a decision that denied his club a liquor license.
Ray Kurtzuba's appeal names as defendants the Nebraska Liquor Control Commission, the City of Omaha and some 500 people who had formally objected to granting Candyland, Kurtzuba's proposed bar, a liquor license.
The commission's decision should be reversed because it was "arbitrary and capricious" and unsupported by the evidence, wrote Kyle McGinn, Kurtzuba's attorney, in court documents.
McGinn said the commission's determination also "exceeds its statutory authority," is contrary to state law and prior Nebraska Supreme Court rulings, and violates various portions of the federal and state constitutions.
Will Acosta-Trejo, an attorney for the City of Omaha, said next steps include a hearing in Lancaster County District Court. That hearing will be based on the record created during the state liquor board's hearing in October.
A hearing hasn't yet been scheduled.
"We obviously agree with the outcome at the Liquor Control Commission, and so at this point, we'll take it to the District Court in Lancaster County, and we'll see how it plays out there," Acosta-Trejo said.
If the District Court upholds the commission's decision, Kurtzuba could appeal to the Nebraska Court of Appeals and eventually the Nebraska Supreme Court.
He could also proceed with plans for his club, but without a liquor license. His attorney said last month that Kurtzuba was "considering any and all options" in response to a question about whether Kurtzuba would consider opening a club with bikini dancers where people brought their own alcohol or none was allowed.
The club is planned for the former Mt. Fuji Inn, at 7215 Blondo St. The city's permitting website shows that permits were issued to remodel the space earlier this year.
Kurtzuba holds a liquor license for another business, West Lanes Bowling Center near 72nd and Dodge Streets.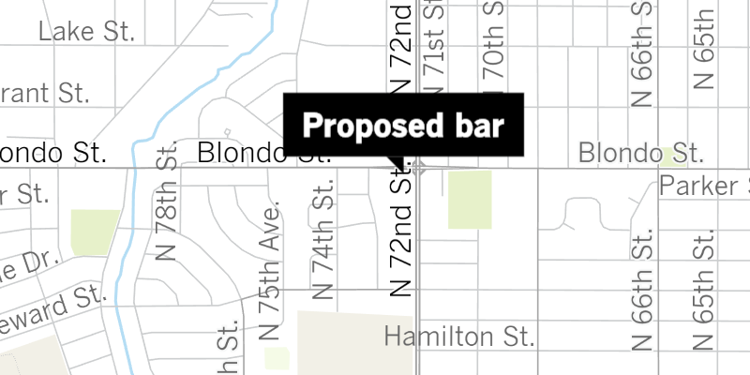 Kurtzuba didn't respond to a request for comment. He has previously said the club would sell food, too.
Bob Batt, chairman of the liquor commission, which regulates liquor establishments, said he couldn't comment on the case.
Photos: Our best images from October 2018
Our best images from October 2018