Omaha once made enough money on recycling that then-Mayor Hal Daub hopped onto a recycling truck to promote participation.
Today, the city pays its recycling contractor, Firstar Fiber, the same fee to drop off a ton of residents' recycled materials that it pays Waste Management to put a ton of residents' garbage in the landfill, $25.92.
But Public Works plans to change Omaha's next contract for recycling the paper, plastic and cardboard that people set at the curb. The city and its chosen contractor would share the risk of losing money and the reward of profits.
The city's request for bids outlines that new arrangement. The bids, expected in October, will take effect on or before Jan. 1, 2021, and run for five years. The city will have the option of extending the contract three times to a total of 20 years.
If selling recycled materials loses money, which is what Firstar said drove it to negotiate the drop-off fee, the city could pay up to 60% of the cost.
If the recycling contractor makes money selling the city's recycled materials, the city will share in the profits, up to 60% of what the contractor clears from the sale of residents' recycled goods, based on city documents.
The new bid request allows companies to bid for all or parts of the recycling contract. Breaking up the contract among multiple companies might help more companies compete for the city's business, city officials said.
It might also help the city avoid tossing recyclables in the dump if fires or other circumstances force temporary closures of a recycling contractor, as has happened before, said Jim Theiler, assistant director of Public Works.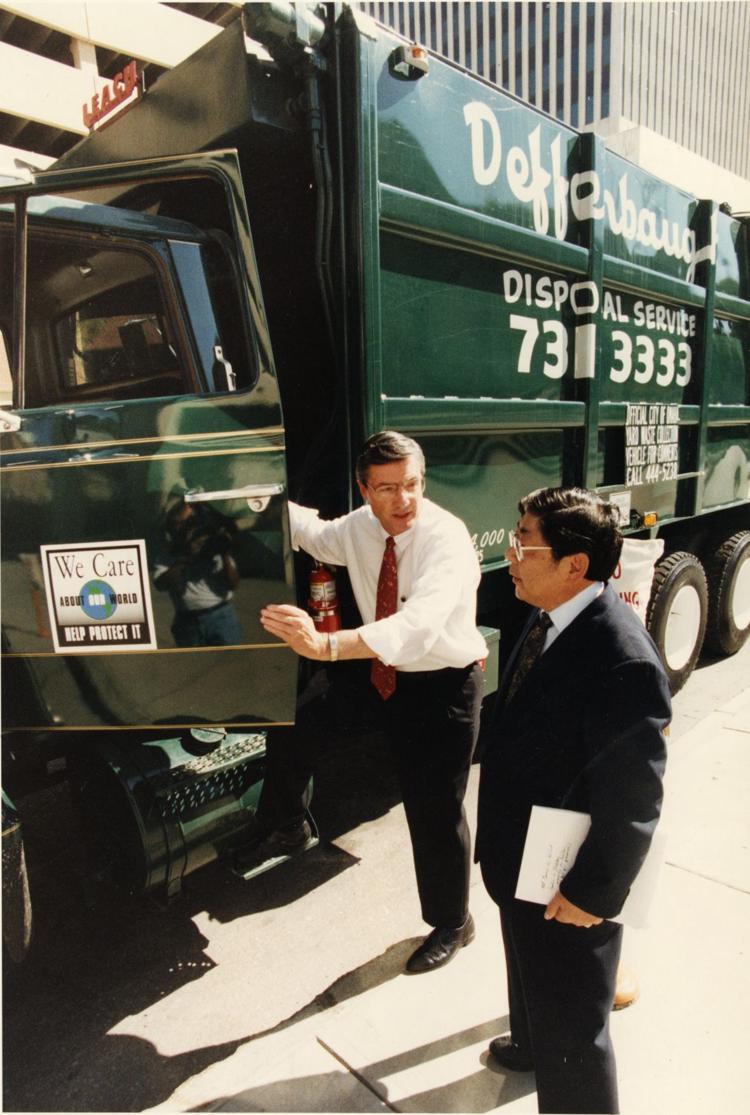 The city's new approach to recycling is already drawing interest from several potential bidders that have requested bid documents from the city, officials said. Theiler would not share the names of the companies.
Firstar Fiber owner Dale Gubbels has committed to bid as part of his negotiations with the city over the current recycling fee. The city's next garbage contractor, FCC Environmental, said it is evaluating whether to bid.
FCC Environmental CEO Inigo Sanz told The World-Herald late last month that his company historically tries to compete for the recycling business in the communities where it secures waste-hauling contracts.
Regardless, the city's price for recycling is likely to rise in 2021, as people start using the larger, 96-gallon recycling carts. Other cities that moved to the larger carts, including Bellevue, have seen people recycling more.
Council member Pete Festersen has said he wants to make sure the city is committed to recycling through the ups and downs of the international market for recycled materials. Real cities have recycling programs, he has said.
Theiler said people needn't worry.
"This contract, getting it out on the street, should show we are committed to recycling," he said.