When the Omaha Home for Boys recently staged its annual fundraising gala, Quantum Financial Partners served as the title sponsor, and the small Overland Park, Kansas-based investment firm contributed $25,000 to the cause.
It's not surprising that Quantum would be a big supporter of the charity.
Over the past two years, Quantum has earned hundreds of thousands of dollars in fees after the Omaha Home for Boys invested $20 million in a hedge fund owned by Quantum.
The investment has yet to prove its worth. To date, the charity has paid high fees to Quantum — triple what one competing bidder proposed — and received marginal returns. Only time will tell if the investment will protect the charity's endowment from a market crash, the main reason the charity says it made the investment.
But the investment also raises other questions.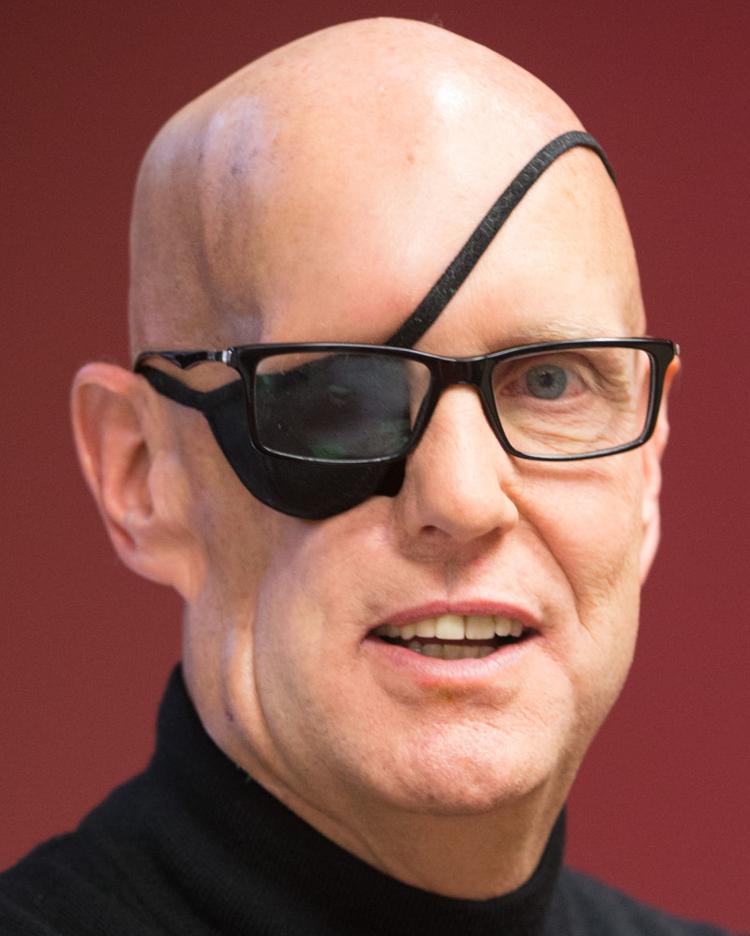 The investment was largely initiated by Darren Carlson, the then-chairman of the Home for Boys board. Carlson and Quantum the previous year had jointly launched another hedge fund that they co-owned.
Quantum was a small firm, with the Omaha Home for Boys investment increasing the firms' assets under management by nearly 60 percent.
And the hedge fund investment represented a sizable portion of the charity's endowment — more than a third.
Omaha Home for Boys leaders and Carlson, an Omaha estate planning attorney, defend the charity's investment with Quantum, and say Carlson had no conflicts of interest when he voted for it. They say he disclosed his Quantum ties, his other hedge fund venture had already ended, and Carlson never received any compensation from Quantum.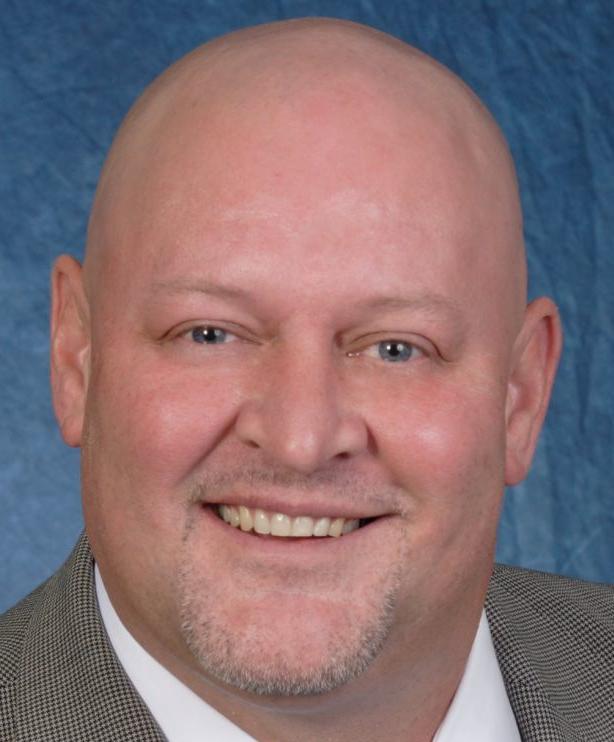 "Upon review, the decision made followed an established process and adhered to our policies and philosophy," said Jeff DeWispelare, president of the Omaha Home for Boys.
Said Carlson: "We as a board knew exactly what we were doing."
Though it appears Carlson did not profit from the investment, there's no doubt his former business partners at Quantum have.
The Omaha Home for Boys is paying high fees to Quantum — typical of hedge funds, which commonly charge three to six times the fees on stock and bond investments. In fact, the nonprofit is paying high fees on top of high fees, because the Quantum hedge fund is a "fund of funds." The underlying hedge funds Quantum invested the charity's money in are charging fees similar to or even higher than Quantum's.
It appears that even the Omaha Home for Boys ultimately decided the fees were excessive. It earlier this year negotiated a fee reduction with Quantum, though the fees remain well above what's typically paid on more traditional investments.
Angela Eikenberry, a professor of nonprofit management at the University of Nebraska at Omaha, could not speak to the specifics of the Omaha Home for Boys investment, but agreed the optics of it raise questions. And that alone is something a nonprofit needs to be concerned about, she said. All nonprofits count on public trust as they seek to perform their missions.
"Are they thinking about how things look from the outside?" she said.
The Omaha Home for Boys has a nearly century-old history in Omaha, its most well-known mission being its residential care facility for at-risk boys on its main campus near 52nd Street and Ames Avenue.
Founded by the Masons, the charity funds its programs through a combination of charitable donations, contracts with other agencies to care for youths and investment income. In recent years, it has typically taken a 6 percent draw on its endowment annually to fund its budget.
Carlson has been associated with the Omaha Home for Boys for two decades and served on its investment committee beginning about 10 years ago. But he said his relationship with Quantum originally relates to another Masonic organization: Omaha's Tangier Shrine.
Carlson was on the Shrine's investment committee. And Quantum's Joel Jacobs, who at the time worked for Wells Fargo, was the financial adviser for the Shrine's endowment.
When Jacobs left Wells Fargo and joined Quantum in early 2015 — opening up a new Omaha office for the firm and becoming its third principal — Shrine officials decided to move their accounts to Quantum.
Carlson said he liked Jacobs because they shared a mutual concern about market risk. The Omaha Home for Boys endowment never fully recovered from the 2008 financial crash, in large part because of its annual budget draw.
Carlson said he and Jacobs as a result also shared a passion for "alternatives" — hedge funds, private equity firms, real estate and other investments that fall outside the traditional stocks and bonds that are the staples of most investing.
Experts say pension and endowment funds have been increasingly investing in alternatives, in part to find options that aren't directly tied to the ups and downs of publicly traded stocks.
But alternatives carry heavy risks. They tend to have little historical return data, carry high fees that can offset trading profits, and use leverage and other speculative techniques. That's why experts say it's important to exercise prudence and choose good managers.
Carlson said his interest in alternatives led him to push the charity after 2008 to invest part of its portfolio in alternatives. He said the charity's annual draw on its endowment makes consistent returns more important than highs and lows. "It's essential they don't lose like they did in 2008," Carlson said. "Or they are out of business."
Carlson's interest in alternatives also brought him into business with Quantum in 2015.
Carlson had a friend with an idea for a hedge fund that would buy and sell based on a mathematical formula. Carlson took the idea to Jacobs, who shared it with Quantum officials in Kansas City.
Soon, Quantum launched the Optimetrix hedge fund, with Carlson as part owner. Quantum sponsored Carlson as he passed the test to gain a securities license, which he needed to be able to collect fees on the new hedge fund.
In the end, Carlson and Jacobs say, the new hedge fund proved too volatile. It never got beyond the trial phase and was shut down by early 2016.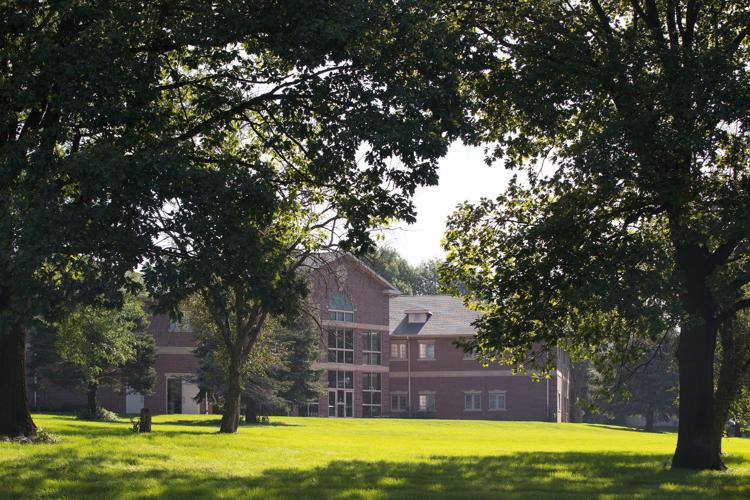 It was right about that time that Carlson first invited Jacobs to appear before the Omaha Home for Boys investment committee.
Carlson, who was chairman of the charity's board at the time, said there was some dissatisfaction with Wells Fargo's level of support for Omaha Home for Boys fundraising activities. Carlson also said he wanted the committee to hear Jacobs' investment ideas on alternatives.
Jacobs acknowledges he went into the April 2016 meeting hoping to become adviser for the charity's entire $54 million investment portfolio.
After hearing from Jacobs, the charity instead decided to invest 40 percent of its portfolio in new alternatives. Five other firms were also invited to bid.
Carlson said that throughout the process, his association with Quantum was well-known within the charity.
"I don't know if there's anybody on that committee that didn't know I previously owned a hedge fund with Joel Jacobs," he said. "That's how I got to know him in part, and the Shriners, and that's how he came to do the presentation."
Gary Unger, another member of the committee, recalled Carlson mentioning his ties when the committee first met with Jacobs. "That was a known commodity from the start," he said.
DeWispelare said that because Carlson had no current financial tie with Jacobs, the relationship did not represent a conflict of interest under the charity's policy.
The committee selected Quantum, Wells Fargo and Bank of America Merrill Lynch as finalists and invited the firms to make final presentations in June 2016.
Carlson that same month submitted an amended conflict of interest statement to Omaha Home for Boys mentioning the former Optimetrix fund. He labeled the document "a disclosure of no conflicts of interest."
Side by side, the finalists appearing before the committee represented a David and two Goliaths.
Quantum managed $34 million in client investments, according to its March 2016 federal disclosure form. Wells Fargo managed nearly $500 billion in investments, and Merrill Lynch had more than $2 trillion. Merrill managed $50 billion in alternatives alone.
Quantum's plan was to put the $20 million into a hedge fund it owned called Octopus. Like the firm, the Octopus fund was small, holding only $3 million in assets.
The fund being pitched was also arguably new. An audit report for Octopus shows that in June 2016 — the same month of the Omaha Home for Boys investment — Quantum transformed Octopus into a fund of funds, with the money to be invested with other hedge funds.
Jacobs presented two out-of-town fund managers and offered a document that showed how six funds it was working with had posted positive returns during two recent down markets.
Carlson said what set Quantum apart was the research it had done on how to mix hedge funds so there was no correlation to the stock markets or to any of the other funds — what he called Quantum's "secret sauce."
"It wasn't your typical sales pitch," Carlson said.
Officials with the local offices of Wells Fargo and Merrill Lynch did not return phone calls to The World-Herald. But the newspaper obtained a copy of Merrill Lynch's written proposal.
Alternative investment analysts from its New York office offered a study of how the investment would have performed had the charity in 2007 invested the money in the 15 funds it was suggesting. The analysis showed that during the ensuing nine years, the charity would have seen positive returns during down markets.
The Merrill proposal was also notable in that its proposed fees were less than one-third of Quantum's. Quantum proposed a 1.5 percent annual fee plus a performance bonus of 15 percent of profits. Merrill proposed 0.5 percent with no performance bonus.
Carlson said fees don't matter as long as an investment can offer superior returns. Overall, he said the firm pledged returns between 6 and 8 percent while protecting against market crashes. Unger said he, too, trusted Quantum over the "big box" firms.
The committee in the end selected Quantum on what participants recall was a 4-1 or 5-1 vote. Omaha Home for Boys officials would not share the name of the member who voted no. Carlson participated in all the deliberations and in the end voted for Quantum.
So how has the Quantum investment performed?
In 2017, the first full year, the charity says it realized a gain after fees of 4 percent. That was below the target and far below returns available in the stock market. The S&P 500 was up almost 22 percent in 2017.
But Carlson said he remains convinced Quantum will offer protection against inevitable market downturns. Carlson and Jacobs noted that in February, when the markets were down 4 percent, the hedge fund was up almost 3 percent.
Fees have been a factor in the investment's modest returns. At 1.5 percent, the charity was paying Quantum $300,000 annually, plus performance bonuses. And the underlying managers also charge high fees.
One fund Quantum invested $7 million in charged 2 percent fees. That means on those dollars, the charity was paying annual fees of 3.5 percent plus bonuses. That's more than five times the average fee on U.S. endowment portfolios in 2016.
In March of this year, Omaha Home for Boys officials negotiated a reduction in Quantum's annual fee to 1 percent. In addition, the firm now receives no performance bonus unless it achieves returns of at least 6 percent.
Unger said there was concern on the finance committee that Quantum's fee rate was more than double what the charity paid on its other investments. Quantum's Jacobs said he was in favor of the reduction, wanting to preserve good relations with the charity.
Two UNO faculty members with expertise in investing expressed other concerns about the Quantum investment.
Carol Ebdon, who teaches public finance, said the amount the Omaha Home for Boys is allocating to alternatives is high for a charity its size. And she questioned putting a third of the endowment into hedge funds rather than including a range of other alternative strategies like private equity and real estate.
George Morgan, a former stockbroker who teaches finance, was also dubious about betting so heavily on hedge funds.
"Not only are hedge funds risky, but do you want to bet the farm on a little bitty one from Kansas City?" he said. "I'm 75 years old. I've never found the guys with the secret sauce."
DeWispelare, who was not the charity's president at the time of the investment, said the charity has nothing to hide, which is why it was willing to answer questions about the investment. While he believes the Quantum investment was proper and a good move, he said the charity's finance committee has new members and has been monitoring all of the charity's investments.
"You can trust we will continue to take a look at this," he said.