Saturday was a big day for Spencer Addams. He celebrated his second birthday, got a new last name and was adopted.
"It's the end of a very long journey," said Kalan Addams, who, along with her wife, Lexi, became Spencer's adoptive mother on Saturday, National Adoption Day. "It's the end of one, and the beginning of another."
About 39 children were adopted Saturday at Douglas County Juvenile Court's 19th annual celebration of Adoption Day. Six judges finalized adoptions in makeshift courtrooms in the Omaha-Douglas County Civic Center. The building was packed with children's activities, and adopted children and their families celebrated afterward at the Omaha Children's Museum.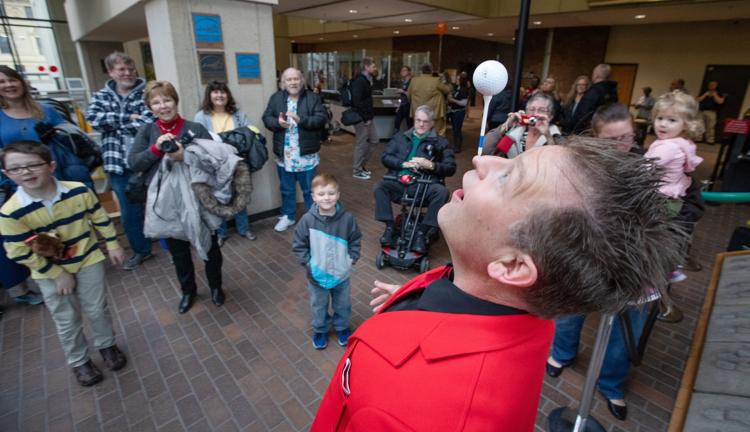 "It's the best day of the year in Juvenile Court, second only to when we can reunify a family," said Judge Elizabeth Crnkovich. "These are families not born, but they're created through love and caring."
November is National Adoption Month. More than 400 communities in the U.S., including in Guam and Puerto Rico, are holding Adoption Day celebrations this year, many on Saturday. Norfolk, Hastings and Kearney in Nebraska and Council Bluffs and Sioux City in Iowa hosted similar events.
Lancaster County held its Adoption Day celebration on Nov. 3 in Lincoln, where 37 children were adopted. Lincoln County, home to North Platte, also held a celebration that day. Scottsbluff will hold its Adoption Day celebration on Dec. 8.
In 2017, 542 children were adopted in Nebraska. That's the second-most since 1995, according to the Nebraska Department of Health and Human Services. Through Oct. 29 of this year, 396 adoptions had been finalized.
"I don't think people ... really realize the trauma, the emotional distress and the instability that kids go through leading up to (adoption)," said Alexander Cayetano, a spokesman for Court Appointed Special Advocates for Children. The organization hosted the event in partnership with the Juvenile Court.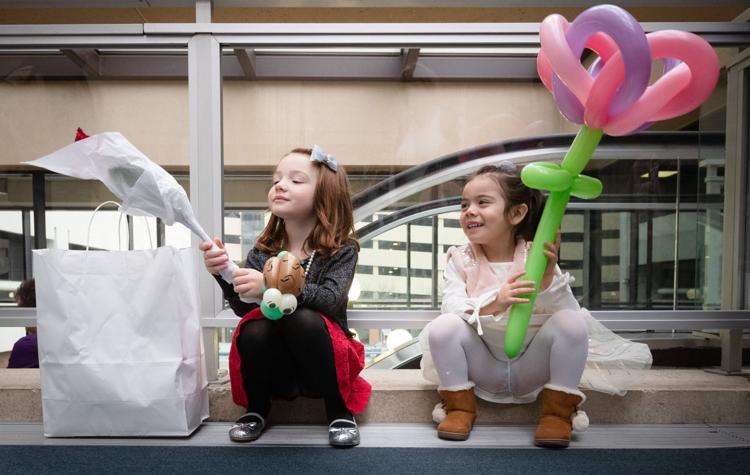 He said it's a day to celebrate the children's resilience.
"I think that's why we have to really celebrate a day like today, even though adoptions occur all throughout the year," he said.
Tamara and Randy Schill adopted three boys: their grandchildren.
"We picked this day just for the boys; they deserve it," Tamara Schill said. "It's a relief we've been hoping for for a long time."