Jim Fowler dodged disaster plenty of times during his decades as a naturalist, including 25 years as the host of the pioneering nature show "Mutual of Omaha's Wild Kingdom."
Once a 22-foot anaconda swallowed his arm up to the shoulder. Another time, 200 angry elephants charged him. Still another time, a chimpanzee named Mr. Moke punched him square between the eyes and knocked him out.
For years, Fowler fascinated audiences, on television and in person, with stories of his close encounters with wild animals in their natural habitat. He always told his stories with a laugh — even tales that probably didn't seem funny when they happened.
"We joked with him, he was like a cat who had nine lives," said Jennifer Whitney, Mutual of Omaha's corporate communications manager, who had scheduled his public appearances since 1996. "You'd just shake your head and wonder. How did he make it out?"
Fowler lived an adventure-filled life, much of it in the public eye. He died Wednesday at his home in Connecticut at age 89.
Fowler grew up in Albany, Georgia, and played football and baseball while majoring in zoology at Earlham College in Indiana. He turned down professional baseball offers from the New York Yankees and Philadelphia Phillies to pursue his career as a naturalist.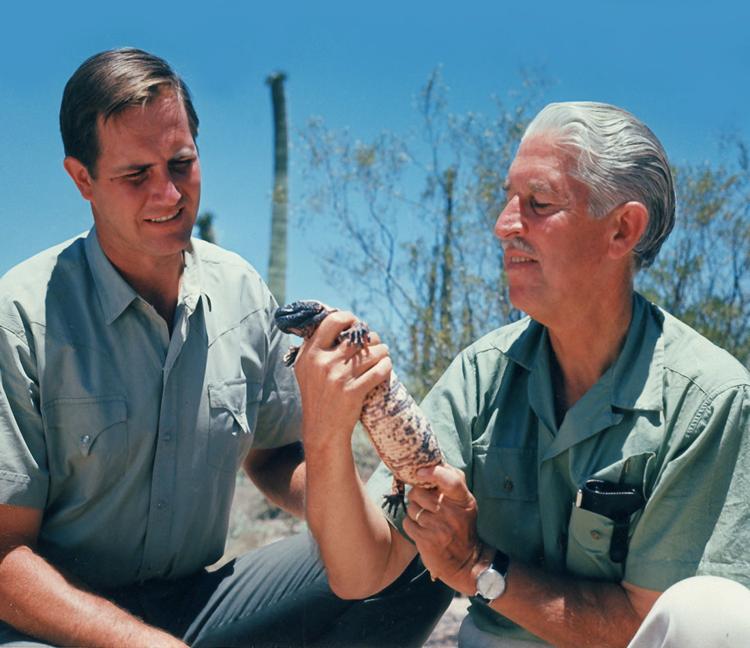 His early interest was in birds of prey, and he became an international authority on them. He was the first person to capture a harpy eagle — one of the largest eagles in the world — in the Amazon jungle and bring it back to the United States.
That brought him to the attention of Marlin Perkins in the early 1960s. Perkins, who was filming the pilot for "Wild Kingdom," had seen the telegenic Fowler on NBC's "Today" show.
Mutual of Omaha's president and board chairman, V.J. Skutt, who was fascinated with nature and conservation, had agreed to underwrite the new show. It debuted Jan. 6, 1963, and was a television fixture until 1988, and again from 2002 to 2011. Web episodes have run on YouTube since 2013.
"We can say we were one of the first reality shows," Fowler told The World-Herald for a 2013 story on the show's 50th anniversary. He appeared on the show until the end of its first syndicated run in 1988.
He was a wildlife correspondent for the "Today" show and also appeared frequently on talk shows of the era. Fowler was one of the best-known and best-loved guests on "The Tonight Show Starring Johnny Carson," with whom he became friends. He sat on Johnny's famous couch at least 100 times.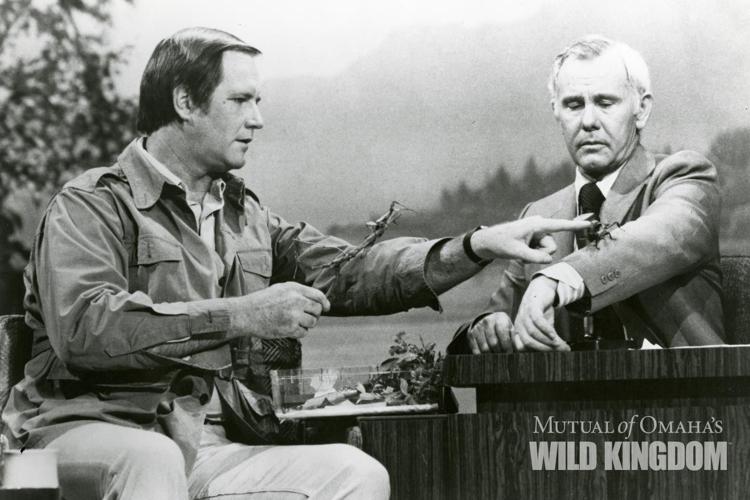 The format of "Wild Kingdom" featured Fowler, who stood nearly 6-foot-6, in often dicey situations in the wild, while Perkins narrated off camera. That led Carson to launch a recurring joke in his monologue featuring Perkins and Fowler.
"Johnny would imitate Marlin saying, 'I'll stay back at camp mixing drinks for the native girls while I send Jim downriver to wrestle the two-horned rhino in heat,' " Fowler said, according to an obituary on WildKingdom.com.
The bit, though funny, wasn't true, Fowler admitted. Perkins, who died in 1986, also worked in the wild and put himself in danger.
Fowler was handsome, humorous and self-deprecating in his public appearances, making him a natural on television. He dressed the part, typically appearing in a khaki safari jacket.
But there was a serious side, too. He was a dedicated conservationist and an educator. He defended the practice, often criticized by animal activists, of keeping animals in zoos where people can see them. He worked as a consultant, helping to design numerous wildlife centers and preserves.
He believed that exposing children to animals gave them a lasting appreciation for wildlife.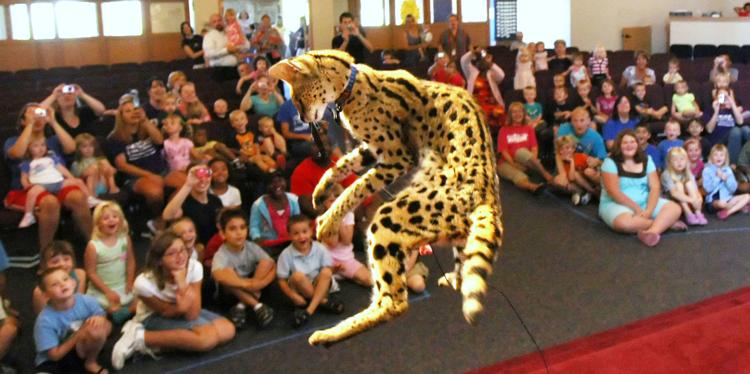 "They deserve seeing some things they've never seen before," Fowler said during a 2009 appearance in Omaha, where he brought a serval, a kinkajou and a ring-tail lemur, among other animals. "When they see something alive in front of them, it really stays with them."
Whitney said Fowler made appearances on behalf of Mutual of Omaha until about two years ago.
"I don't think Jim, in his mind, ever really did retire," she said. "The natural world has lost a true friend."
Fowler is survived by his wife, Betsey; his son, Mark Fowler — a nature preservationist and a documentary filmmaker for the National Geographic Channel — and a daughter, Carrie Fowler Stowe.
Photos: Jim Fowler through the years