City of Omaha officials are looking into requiring landlords to register with the city and agree to regular inspections of their rental property.
City Council President Ben Gray said he started talks with the city's Planning Department about introducing an ordinance before last week's removal of hundreds of refugees from a filthy apartment complex full of code violations.
Mayor Jean Stothert said she supports the concept of such an ordinance, but "there's a lot of work we have to do to get it right for Omaha."
If the city pursues the plan, it would join Council Bluffs and La Vista in having rental inspection programs.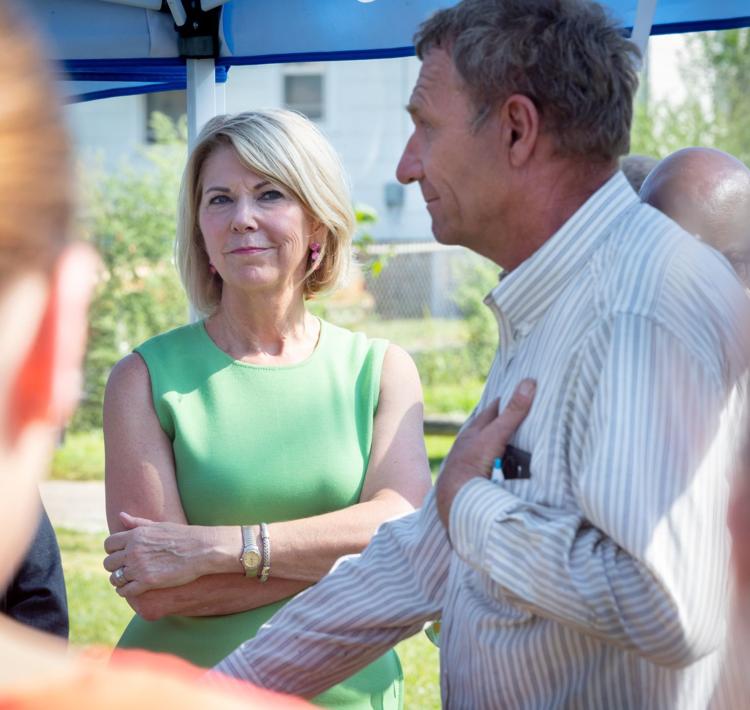 Gray said the conditions found at the Yale Park Apartments at 34th and Lake Streets are unacceptable and something needs to be done to hold "slumlords" accountable.
"We've got to stop this foolishness," he said. "You have a right to own property, but you also have an obligation to keep property up."
Any attempt to implement a landlord registry and require inspections in Omaha is sure to face resistance from the Metropolitan Omaha Property Owners Association, also known as MOPOA.
John Chatelain, the association's president, said that while the Yale Park situation is "very difficult," his group's board would oppose a citywide registry and inspection of all rental properties in Omaha.
"That would be quite an overreach," he said, adding that no matter the requirements, "you won't eliminate difficult cases."
Gray said he's doesn't care about MOPOA's concerns. "I'm through playing nice with this," he said.
Officials descended on the Yale Park Apartments at 34th Avenue and Lake Street on Thursday morning. By the end of the day, they had evacuated the complex's 100 units because of electrical problems, gas leaks and mice, bedbugs, lice and maggots.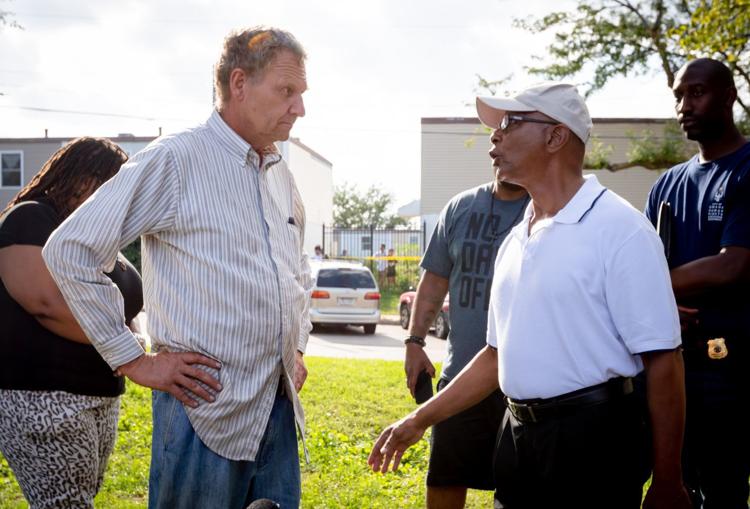 The displaced residents are staying at community centers and with relatives and friends while the complex's owner, Kay Anderson, is given time to make repairs. He will have 30 days to fix the most severe code violations. He'll have two to three months to fix more minor ones. That timeline begins when officials give him an official list of code violations, which they're hoping to do next week.
Anderson, who has owned the property since 2007 and lives on-site, has denied that the apartments were as bad as officials made them sound.
Officials acknowledged that the property, formerly the Tommie Rose Gardens Apartments, has long been a problem and an eyesore. But under current city policy, they said, they can't inspect property until a formal code violation complaint is filed. The policy was created after MOPOA filed a federal lawsuit against the city some years ago.
Complaint-based systems are problematic because vulnerable populations, like refugees, are the least likely to complain, said Dennis Walsh of Omaha Together One Community, an organization that's long raised concerns about deteriorating properties in the city, among other issues. The inspection at Yale Park was prompted after tenants filed more than 90 complaints with the help of a volunteer group called Restoring Dignity that went unit by unit and cataloged conditions.
Walsh said complaint systems also don't work because they require two steps — problem properties are identified and then fixed. "It's that identify part we feel the city, in general, fails to accomplish," he said, adding that often by the time a complaint comes in, problems have festered so much that a property has to be abandoned.
Hannah Wyble of Restoring Dignity said Thursday that the Yale Park situation demonstrates the need for reforms at either the state or city level.
"There are no laws right now where landlords have to be licensed," she said. "To be a Realtor you have to be licensed, to be a social worker you have to be licensed ... but to be a landlord, where you have people's lives in your hands, you don't have to be licensed. How is that fair?"
The current system puts the onus on residents to speak up, she said.
"It is a system set up for the slumlords to succeed, not for the tenants," she said. "Something needs to change in the laws to protect the residents."
But Chatelain argued that the current complaint system is working well for the most part and that the Yale Park situation is an outlier.
"It's a very unique situation as I understand it," he said, noting that Anderson, the owner, isn't one of MOPOA's 500 members. "It's not representative of the vast majority of rental properties in Omaha."
Indeed, Yale Park has a long history of trouble. Anderson was sued in 2015 and ultimately settled with a family for $407,000 after a young tenant was badly burned in a gas explosion while Anderson was trying to repair an HVAC unit himself, according to court records.
Before that, as the Tommie Rose Gardens Apartments, the property was a frequent site of gun violence. Planning Director Dave Fanslau said the apartments more recently have generated "minimal" calls to police and fire personnel.
Property records show that Anderson's AB Realty bought the complex from HUD for $500,000 in 2007. Anderson has said he's doing the refugee community a service by providing housing to low-income residents. He charges less than $600 a month.
Gray said he's not to the point of writing or introducing an ordinance, but officials are working on it and researching similar requirements in La Vista.
There, landlords are required to register annually with the city and pay fees. The city charges landlords $50 for single-family dwellings and $6 per unit at multifamily dwellings. La Vista doesn't charge a fee for inspections, but more fees are possible if violations are found.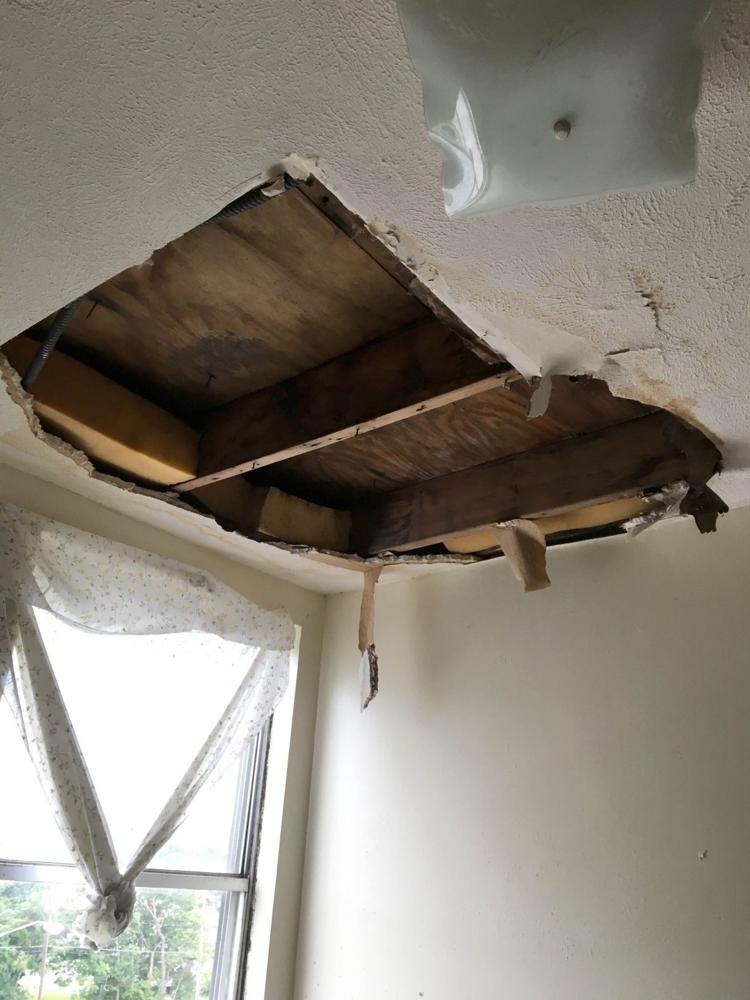 According to the city, inspectors focus on major health and life safety violations. Compliant properties face inspections every couple of years, while those with major code violations are inspected every year.
There are 121 landlords registered in La Vista, with 300 single-family rental properties and 2,500 multifamily rental units, according to the city's spokesman. The city conducted 600 inspections last year.
Council Bluffs also has a rental housing inspection program, as required by Iowa state law for cities with more than 15,000 people.
Inspectors perform random and complaint-based inspections, according to the city's website. However, all rental properties must be inspected at least once every three years. At the roughly 10,000 rental units registered with the city, inspectors look for dangerous conditions and compliance violations. They perform about 10 inspections a day. The city also charges annual registration fees.
Chatelain said fees are ultimately passed on to tenants who may already be struggling to pay rent. He expressed skepticism that the City of Omaha could even implement an ordinance.
"Without a significant expansion in manpower at the Planning Department, I don't believe the city could register and inspect every rental property in the city," he said. "I know that sounds good to people, but I don't see it being workable."
A proposal for a landlord registry went before the Omaha City Council in 1997 but didn't go anywhere. Officials have informally talked about creating one more recently, though nothing specific has been proposed.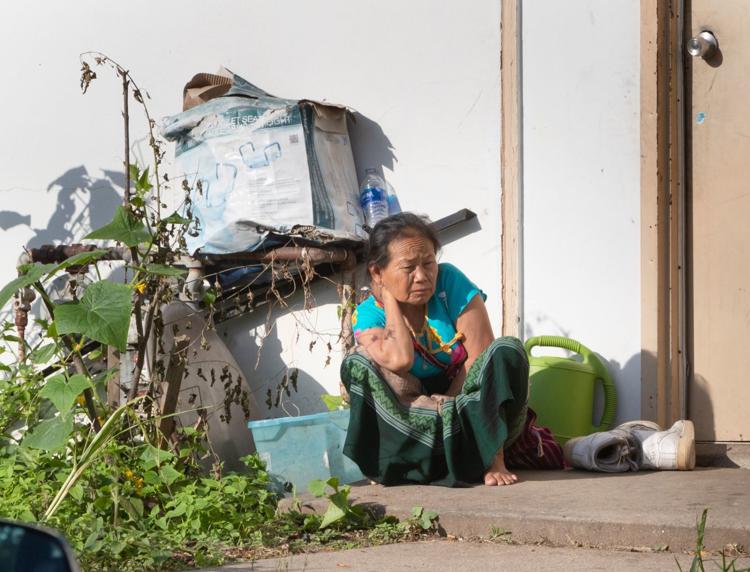 Issues about the city employing too few housing inspectors came up this summer during a hearing on the city budget. Officials in the Planning Department have said that the inspector jobs aren't glamorous, and people can find higher-paying work in the private sector.
Walsh said the current system is broken, and the city's number of inspectors and their pay is "part of the broken system." Walsh said that fees collected from landlords could help cover the cost of hiring more inspectors.
Stothert noted that La Vista is much smaller than Omaha, where there are more landlords and rental properties. Omaha has 79,952 housing units occupied by renters, according to 2017 estimates from the U.S. Census Bureau. But Walsh said similar requirements for rental housing are working in large cities, like Minneapolis.
Gray said the city has made some headway in addressing problem properties in Omaha by passing an ordinance to allow the city to assess fees on owners of abandoned structures, and creating the Omaha Municipal Land Bank. He viewed a landlord registry ordinance as the next step.
"People have to get to the point where they're tired of seeing things like this," he said. "This is the tip of the iceberg."
World-Herald staff writers Erin Duffy and Jeffrey Robb contributed to this report.
Photos: Yale Park Apartments inspection
City of Omaha housing inspectors descended Sept. 20 on a north Omaha apartment complex to inspect units and potentially remove and relocate up to 500 refugees from Myanmar.