The bell rang out intermittently at first. Soon it become a steady rhythm.
One by one, participants in the Nebraska 9/11 Memorial Stair Climb summited the final set of stairs in section 110 of Papillion's Werner Park. As they finished, they announced the name of the fallen firefighter they were climbing for into a microphone and rang a ceremonial bell.
On Saturday, about 300 people, including many area firefighters and first responders, participated in the stair climb. The event is one of dozens held annually across the country by the National Fallen Firefighters Foundation.
The events pay tribute to the 343 firefighters who died responding to the World Trade Center during the Sept. 11, 2001, terrorist attacks. Participants climb the equivalent of 110 stories — the number of floors in the Trade Center buildings.
At Werner, each participant received a tag with the name and photograph of one of the fallen firefighters.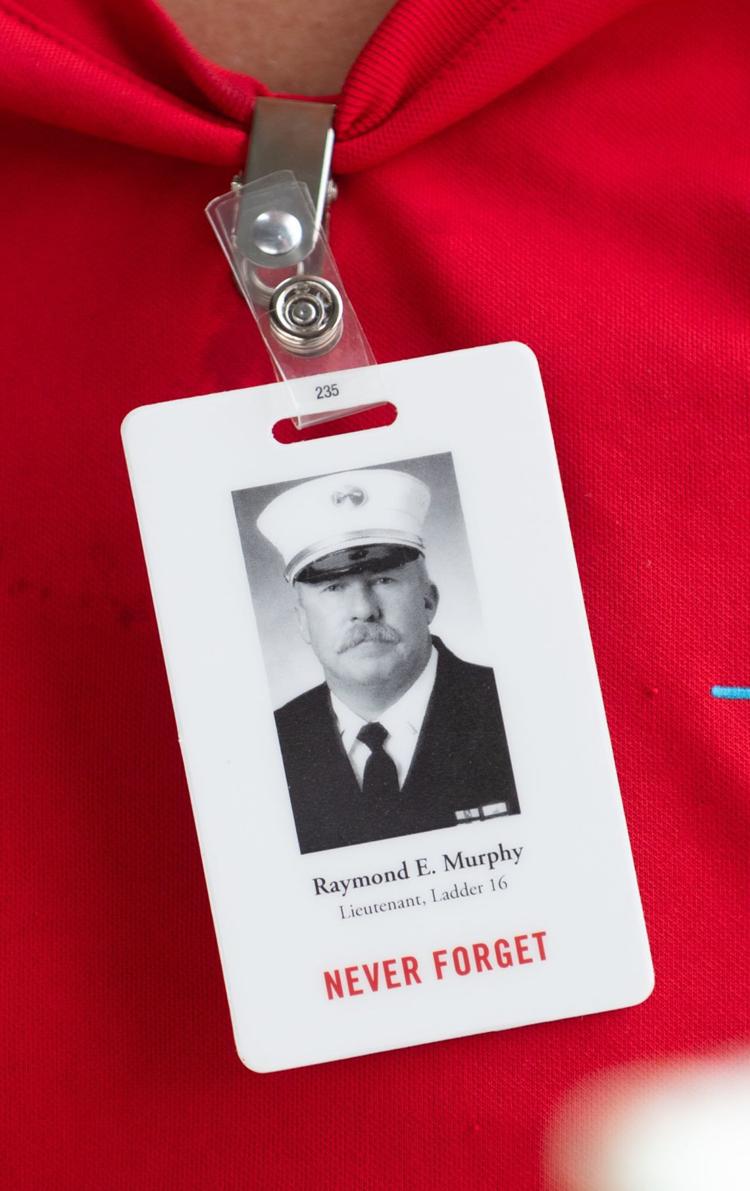 "It's all of us coming together to remember those that died on 9/11," said Matt Gibbons, lead firefighter at Offutt Air Force Base and event coordinator for the stair climb. "To remember this community, this brotherhood between firefighters, police and all first responders."
The Saturday climb began and ended, symbolically, in section 110 of the ballpark. In the dull gray morning, the participants snaked their way up flights of stairs between the seats, across the concourse, and down another flight. In total, the climb amounted to four complete circuits of the stadium.
Many of those climbing were firefighters wearing full protective gear. They came from departments around Nebraska and Iowa. Gibbons said some came from as far away as Kansas.
"This journey today symbolically completes (the fallen firefighters') journey to save others," said Marlene Bomar, president of the Nebraska State Volunteer Firefighters Association, in her opening remarks.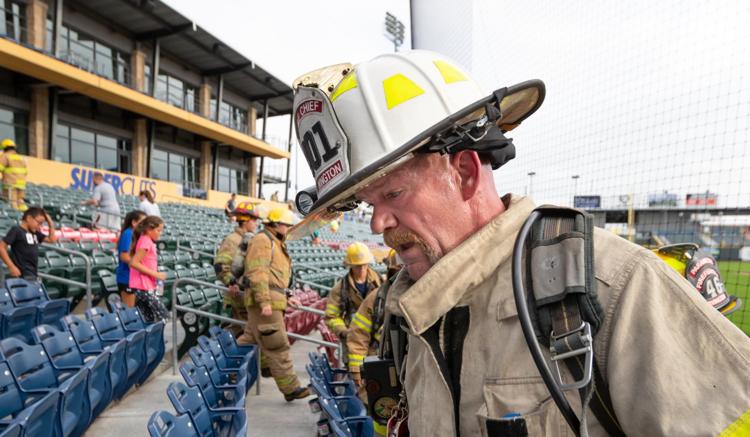 After about an hour, the first finishers began climbing the final set of stairs.
Brandie Conway was first, crossing the finish line with a heavy rucksack on her back.
Conway, a 911 dispatcher from Geneva, Nebraska, is a cross country coach, so, she said, she was prepared for the climb. She said she left about 5 a.m. Saturday to make it to Omaha in time for the event.
She was in the Army Reserve when 9/11 happened, she said. And she remembers sitting with her friends when many of them were called up to be deployed. She herself served in Iraq in 2004.
"This (the climb) is the littlest thing I could have done for them," she said.