The Vatican on Monday formally accepted a document summarizing evidence that the Rev. Edward J. Flanagan, who founded Omaha's Boys Town, should be canonized a saint.
The act is a significant step in Flanagan's cause for sainthood, said Deacon Tim McNeil, chancellor of the Archdiocese of Omaha. The document, called the Positio, was written by a Vatican official after he studied scores of records the archdiocese sent to Rome in 2015, McNeil said. The records were presented to show that Flanagan lived a life of heroic virtue.
The official decided that the cause for sainthood was worth backing and that he could write an argument for proceeding with it, McNeil said.
"He could have decided that he couldn't support the cause, that there's not anything here," McNeil said.
If he had, the effort — which officially started in 2012 — would have effectively ended.
The Positio included a letter of support from Omaha Archbishop George Lucas, who met with the prefect of the Congregation for the Causes of Saints in January to personally endorse acceptance of the Positio and the eventual beatification and canonization of Flanagan. The Boys Town founder has already been designated a Servant of God because his life and works are being considered for sainthood.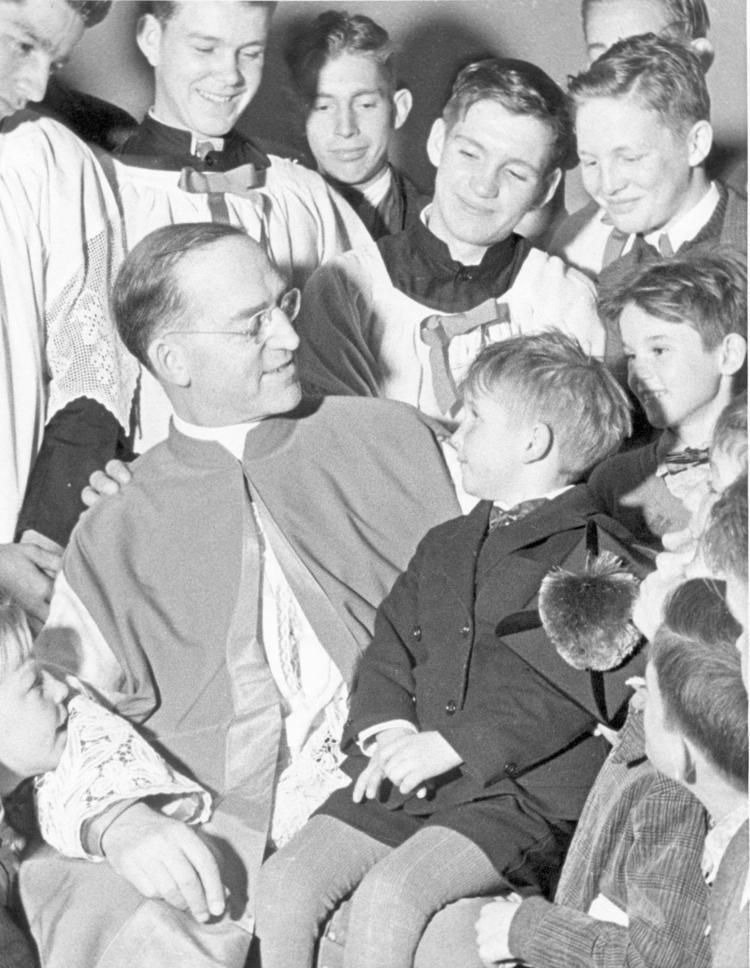 The cause must now pass through three more phases before Flanagan can be declared venerable: It must be approved by historical consultants of the Congregation for the Causes of Saints, then theological consultants, and finally all of the bishops and cardinals who are members of the congregation.
If the case for Flanagan's heroic virtue survives all three stages, the Congregation will recommend that the pope declare him venerable. The next stage would be beatification, when Flanagan would be declared "blessed," then finally, canonization, or sainthood. The last two steps require proof of a miracle that occurred through Flanagan's intercession.
Members of the Omaha-based Father Flanagan League Society of Devotion, the group behind Father Flanagan's cause, have been praying through Flanagan for those miracles for several years. The group has 40,000 devotees spread across 20 countries.
"The archbishop's visit to the Vatican speaks volumes to the importance of this cause for the Catholic Church," the league's president, Steven Wolf, said Monday in a press release.