Clouds gave way to sunshine just in time for Monday's Septemberfest parade.
Before the procession started, crowds gathered along the parade route as cloudy skies made for a cool morning. But as the parade got started, the clouds drifted off and the sun shined down on floats, balloons and marchers.
Thousands of people lined downtown Omaha streets to watch firetrucks, clowns, Darth Vader, giant balloons and numerous local union members march in the annual Labor Day parade.
An honor guard from the Omaha Police Department led the way, and following the flags was Omaha native and world champion boxer Terence "Bud" Crawford, the parade's grand marshal. He waved at watchers from the back seat of a green convertible.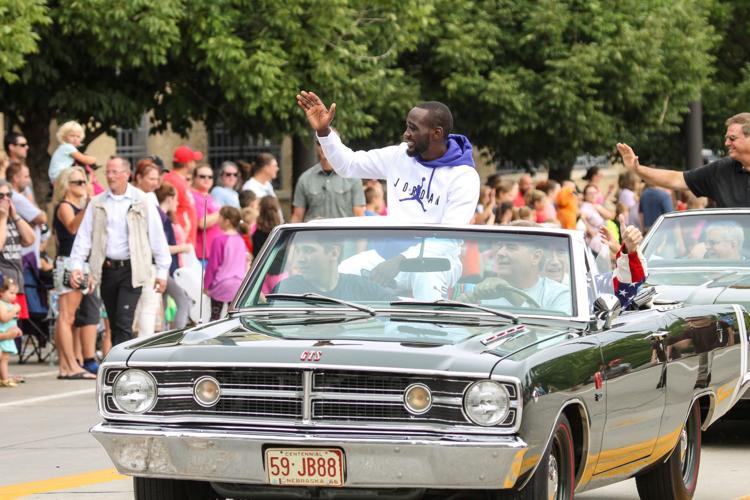 Hundreds of members of Steamfitters & Plumbers Local 464, along with their families, marched behind in matching blue shirts. Other participants included Clowns of America International Alley 147 (in full costume and bearing balloons), International Alliance of Theatrical Stage Employees Local 42 (marching alongside a small stage scaffolding), the Omaha Musicians' Association (playing music from the back of their float) and Iron Workers Local 21 (wearing matching blue Labor Day shirts with some also donning tool belts and hard hats).
Clowns gave high-fives and more candy to kids, firetrucks blasted their horns, local high school marching bands provided music and zombies from local haunted houses hounded the crowd while everyone was showered with candy.
Also in the parade were trick ropers on horseback, a horse-drawn carriage, musicians from the Nebraska Chinese Association and cos- players dressed as Captain America, Ghostbusters and Star Wars characters such as Kylo Ren and Chewbacca.
Giant parade balloons of Bugs Bunny, Fred Flintstone, Daniel Tiger, Felix the Cat, Brainy Smurf, Smokey Bear and Uncle Sam were also a hit with kids.
Most children were especially interested in the candy tossed by parade participants. Tootsie Rolls, Dum Dums, Twizzlers and Nerds clattered across the asphalt as children scrambled to snatch up as many pieces as possible.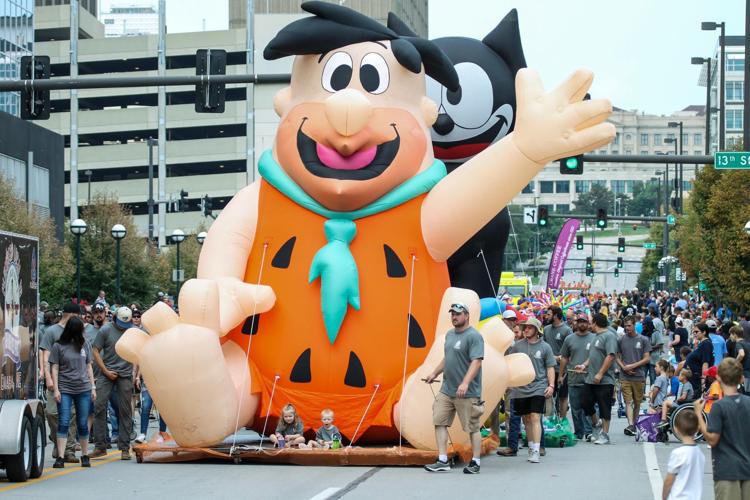 Evie and Keira Lindsey had a sizable hoard of candy piled up near their parents, Keith and Angela. They stood on the side of the parade to watch the balloons, floats, police and firefighters. And to get candy, they darted out into the parade route to scoop up sweets.
It was the first Labor Day parade for the Lindseys, who moved to Omaha from Texas last year. The family lives nearby and works downtown, so the Lindseys set up along Capitol Avenue to watch the parade.
"We're having a good time," Keith Lindsey said. "This is a blast."
Later, they planned to take the kids to Septemberfest, which featured a car show, music, food and, of course, plenty of carnival rides.
"We're excited to take the kids on some of the rides," he said. "And I'm a sucker for a funnel cake."