A fire at a northwest Omaha apartment complex on Wednesday night was caused by improperly discarded smoking materials, Omaha fire officials said.
The Omaha Fire Department said Thursday that its Fire Investigation Unit had completed an investigation of the two-alarm fire. 
Firefighters worked for nearly two hours to bring the fire under control. They were first called to the Park West apartment complex near 108th and Fort Streets about 7:30 p.m.
Everyone got out of the burning building safely, though one person was taken to a hospital as a precaution due to a pre-existing medical condition, said Battalion Chief Scott Fitzpatrick.
"When crews got here, the fire was well advanced," Fitzpatrick said.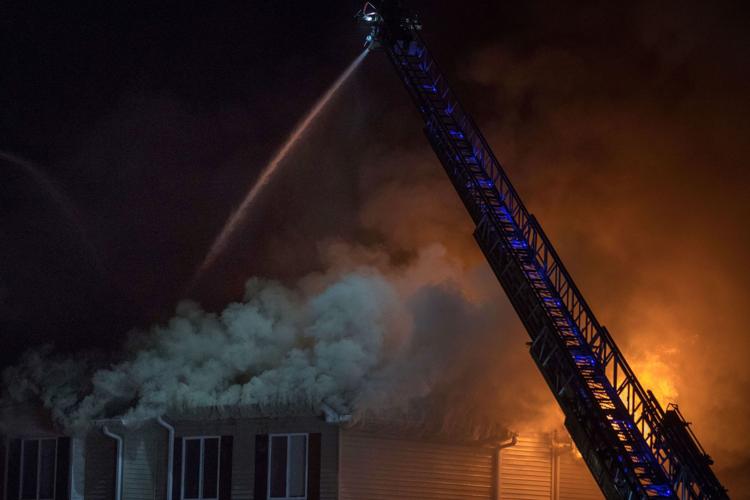 A second-alarm was called out at 7:43 p.m., Fitzpatrick said. About 8:30 p.m., the third and second floors of the building collapsed into the first floor, but the exterior of the building was still standing, according to scanner traffic.
At 9:23 p.m., the fire was declared to be under control, Assistant Chief Kathy Bossman said. Hot spots were still being fought as of 10:15 p.m., however. The building will be a total loss, Fitzpatrick said Wednesday evening.
The destroyed building, valued at $1,070,692, had 24 apartment units. The apartment manager was attempting to relocate the affected residents late Wednesday, Bossman said. The two addresses affected are 10855 and 10857 Arlington Plaza.
A Red Cross spokesman said the agency assisted 18 families impacted by the fire.
"We are assisting with their immediate needs," Josh Murray said, "including their housing needs."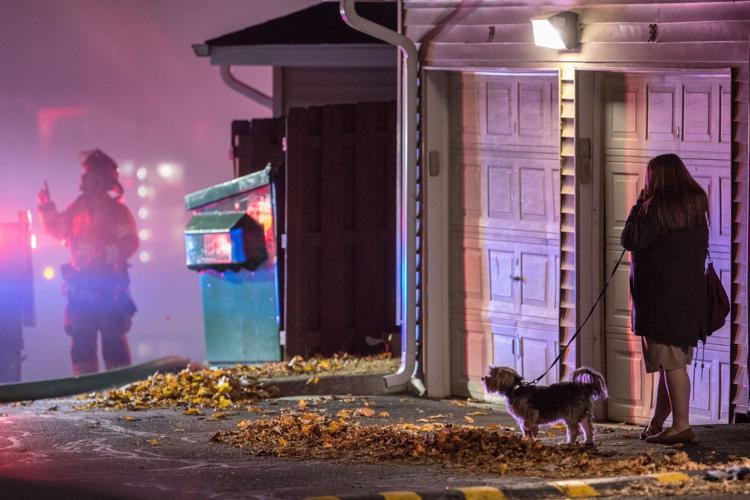 In addition to the burning building, two and a half buildings in the complex were evacuated, Fitzpatrick said.
The apartment complex is just north of the Hy-Vee at 108th and Fort.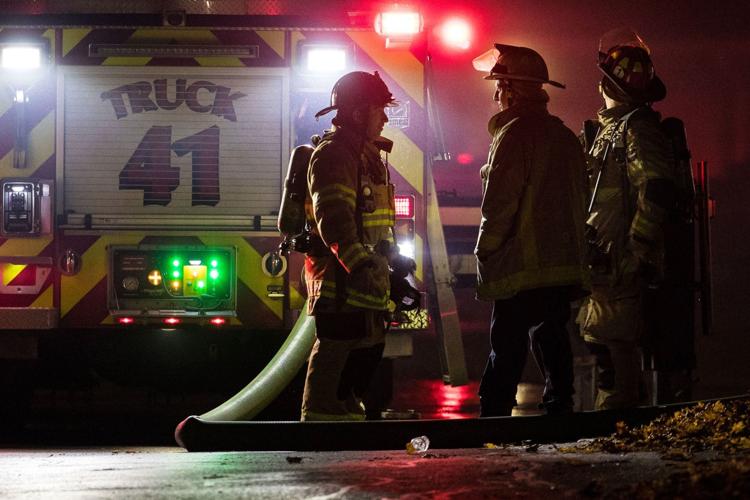 Omaha police closed 108th Street north of Fort Street so the Fire Department could lay down supply lines.
The cause of the fire is under investigation.
Video is courtesy of Cheryl Lewis.