One of the most hectic periods of former Bellevue Mayor Rita Sanders' time in office came during a bout of historic flooding.
The city needed to coordinate volunteers, facilitate the filling of 100,000 sandbags and work to combat the flooding of 2011. Sanders also couldn't ignore the more mundane parts of the job: There were photo ops and meet-and-greets to attend. The phone rang off the hook.
"That got to be really busy," Sanders said in an interview, recalling some weeks as mayor that required 60 hours of work, in addition to her day job.
Earlier this month, the Bellevue City Council approved $6,000 pay raises for the mayor and council members that will take effect in 2020. The following year, they'll begin to receive annual 2% raises.
Those changes have prompted discussion about the time elected officials devote to the job and whether they're compensated accordingly.
And as some of the Omaha area's suburban cities grow in size, budget and population, another question arises: At what point, if ever, should those cities consider having full-time mayors?
Sign up for The World-Herald's afternoon updates
Receive a summary of the day's popular and trending stories from Omaha.com.
Paul Landow, a political science professor at the University of Nebraska at Omaha, says the question is a fair one, though there aren't necessarily benchmarks to make that determination.
"If the city's big enough to have a decent size police department, and parks and recreation department, public works, fire department, all that — then you've got a lot of city employees on the street all day and all night," Landow said. "That takes a lot more supervision."
Other than Omaha and Lincoln, none of Nebraska's biggest cities expect their mayors to make public service their full-time job. Most elected officials balance the job with careers in banking, real estate and other fields.
Many current and former elected officials in the area say they're comfortable with the current arrangement. They did, however, advocate for higher compensation.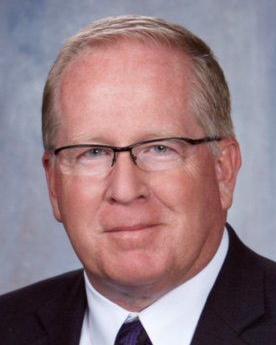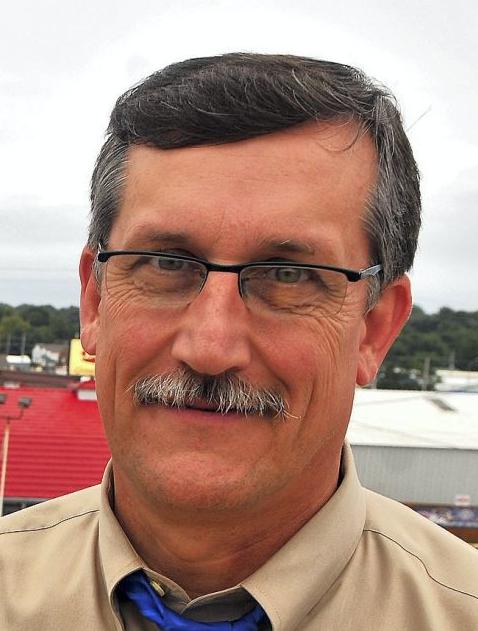 During an average week, Bellevue Mayor Rusty Hike and Papillion Mayor David Black estimate that they spend 20 hours carrying out their mayoral duties, going to meetings, making public appearances and planning with city staff. That's in addition to their work in the private sector: Black is vice president of commercial lending at Pinnacle Bank; Hike is a real estate broker.
During weeks with more chaos — floods, blizzards or budget planning, for example — the job can require much more time.
In an interview with The World-Herald after Bellevue passed pay raises this month, Hike says mayors often have to make concessions in their private work: He said, for example, he spends about $40,000 on extra staffing to take on work while he's at city hall.
Hike, who makes $15,000 as mayor, will make $21,000 beginning Dec. 1, 2020. Black makes $25,370 a year.
To keep the cities operating, each has a city administrator — someone who works closely with the mayor and oversees policy development, staffing and the nuts and bolts of day-to-day city work.
"The old explanation was, and still is, that a city administrator is a professional that's been trained to operate a city, whereas a mayor is ... a politician that may or may not have a background in management and operations," Landow said. "In other words, you're taking less of a chance putting administration in the hands of a trained professional than you are of an elected politician."
Jim Ristow, Bellevue's city administrator, makes $127,500; Papillion's Christine Myers makes $150,062.
That setup is different than in Omaha, where Mayor Jean Stothert is "exactly the same as the CEO of Mutual of Omaha or Union Pacific," said Landow, who was chief of staff for former Omaha Mayor Mike Fahey. "All operating responsibility rests" in her hands, though she does have a chief of staff.
Black said he likes the idea of the part-time mayor precisely because the administrator is trained for the work. If the mayor worked full time, and the administrator role wasn't necessary, Black said, it could cause greater disruption during election transitions.
"I think it just adds a professional level of stability," Black said of staff members who transcend specific mayoral administrations.
Both Hike and Black said they likely wouldn't be interested in the job if their respective cities required the mayor to step away from his or her career.
"(It would) take somebody that isn't sidetracked by (anything) else," Hike said.
Landow said that idea creates an interesting dilemma: If only people with higher-paying jobs can afford to take on the time and burden of being mayor, who does that prevent from seeking office? Who does that attract in the first place?
"The only people that can really do it are people that don't need what you would normally consider to be a full-time salary," Landow said.
Gary Mixan was president of the Bellevue City Council in 2008 when then-Mayor Ed Babbitt died in office. Mixan, now a Sarpy County Board member, took over as mayor for 18 months.
At the time, Mixan, who now operates a private business with his sons, cited time constraints as his reason for not seeking election in his own right.
In a recent interview, he said there were many reasons he didn't seek election; pay was one of them.
"For as much as a mayor does — even though it's listed as part time — I don't think the compensation's (adequate)," Mixan said. "I think if they would look at compensation and adding benefits ... that would create a larger pool for candidates going forward, especially young candidates."
Lynn Rex, executive director of the League of Nebraska Municipalities, said Nebraska as a whole does not pay its elected officials adequately, including state senators and the mayors of Omaha and Lincoln (who make $104,358 and $88,784, respectively).
Many citizens, she said, underestimate the time and effort required to helm a city.
"The city, in most cases, is the largest corporation in that municipality," Rex said. "You're running the largest business in the city."
Stothert manages 3,880 city employees, compared with Bellevue's 508 and Papillion's 492, of which 239 are seasonal.
Mixan offered his own pay rate suggestion: Mayors of cities comparable to Bellevue should make, at minimum, $36,000. Ideally, he said, the mayor would make $1 per citizen.
Under that suggestion, Hike would make $53,600. And Black, who makes $25,370, might be overpaid in that scenario — Papillion's estimated population is 20,530. Recent annexations will bring the populations up in both cities.
Bellevue's three most recent mayors — Hike, Sanders and Mixan — all emphasized that they knew the pay going into the job. Most public servants don't run for office for the paycheck.
But, they say, for the good of the city — and those who will one day add the honorific of mayor before their name — a promotion may be in order.