More than 400 kids had their day in the sun Saturday in the season-ending extravaganza of PACE baseball at Christie Heights Park in South Omaha.
Thousands more kids competed in the season-ending tournament of PACE soccer that wrapped up Sunday at Bob Campos Soccer Fields, also in South Omaha.
It's all part of the fourth annual Champions Day for PACE, or Police Athletics for Community Engagement, the youth athletic organization powered by law enforcement officer volunteers. Kids play free.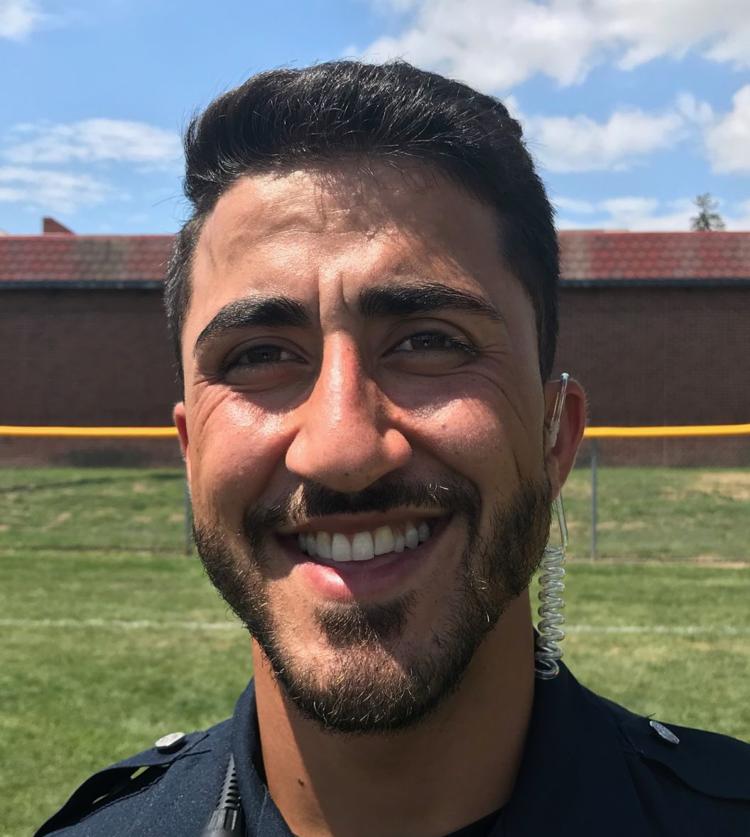 Every one of PACE's 27 baseball teams has at least one officer as a volunteer coach, and most have two or three. This year, 450 kids played baseball.
And more than 3,000 played on PACE soccer teams. There aren't enough officers to lead all those teams, but there are some on soccer sidelines, too, such as Omaha Police Officer Fatah Mir, a native of Afghanistan who played PACE soccer as a teenager.
"It was great for me, and I wanted to come back and help," Mir said.
He also coaches a team in PACE flag football, which is about to start.
"When you add in flag football, we're going to pass probably 5,000 kids this year," said Rich Gonzalez, a retired Omaha Police Department captain.
He's one of the co-founders of the athletic organization, which the Omaha Latino Peace Officers Association launched in 2005.
When the noon sun was high in the sky Saturday, two deputy Omaha police chiefs were coaching teams in championship games on Christie Heights' two ballfields, which PACE helped renovate. Deputy Chief Ken Kanger's Virginia Cavaliers were playing the Sarpy County Cubs on one field. Deputy Chief Greg Gonzalez's Red Sox played the Dodgers in an older age group game on the other field.
La Vista Police Sgt. Scott Collett, who coaches the Cubs with La Vista Chief Greg London, exhorted his players as they mounted a late-inning rally in front of bleachers filled with parents and siblings of players.
"Go!" yelled one as a player rounded third "Go, go, go!"
Collett, who played baseball for South High at pre-renovation Christie Heights, has coached for two years, and he'll be back.
"The kids have such a good time," he said. "And they learn a lot."
Sign up for World-Herald news alerts
Be the first to know when news happens. Get the latest breaking headlines sent straight to your inbox.
Chad Tonis, whose son Tony Tonis plays for the Sarpy Cubs, said his son had a lot of fun this year.
"He plays football and basketball," the elder Tonis said. "This is his first time to play baseball. He seems to enjoy it, it's competitive, but not super competitive, more fun."
U.S. Rep. Don Bacon, R-Neb., was one of several elected officials spotted at the field Saturday, along with Omaha City Council members Vinny Palermo and Rich Pahls, and Douglas County Board member Mike Boyle.
"I'm a real big fan," Bacon said. "These guys and gals are investing in these kids, making them feel comfortable with law enforcement and giving them a positive outlet."
Kaleb Kimble, 12, a southpaw on the Sarpy Cubs, likes to play pickup baseball in the park. PACE is his first taste of organized baseball.
"It was fun playing for an actual team, trying to actually help your team win," Kaleb said. "It made me feel better for myself and for my team."
It also has opened his mind about police.
"People that I used to hang around with would say cops are bad," Kaleb said. "I figured out cops are actually nice people that help you."
They have a saying at PACE.
"We're here to make major league citizens," Rich Gonzalez said.
A roundup of inspirational stories from Midlanders with heart
There's the woman with MS who runs despite her diagnosis. The 7-year-old born without his left hand who plays baseball just like the other kids his age. The refugee who turned to Zumba to help her recover from cancer treatments. Check out their inspiring stories and others below.