Who knows what could have happened to Jeanna Wilcoxen.
The Omaha woman had been down and out in the fall of 2018 when she had the misfortune of running into parolee Jeremiah Connelly, the man who would befriend her, then rape and kill her.
At the time, Wilcoxen was just 22. She had a 4-year-old son and parents who cared for her. She also had a crippling methamphetamine addiction.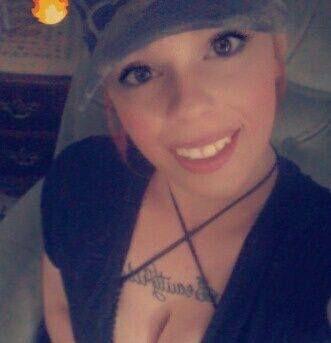 She never had a chance for a second chance.
Into just his third month of parole, Connelly, 40, kidnapped, raped and killed Wilcoxen and dumped her body in a ravine near Fremont. Arrested a few days later after stealing a car, Connelly told Omaha police he didn't know why they were worried about a "petty-ass auto theft when you should be worried about someone's life."
In short order, Connelly confessed to the crime. Wednesday, Douglas County District Judge Shelly Stratman sentenced Connelly to life in prison — and added two more years for evidence tampering.
"As an exclamation point," Stratman said.
"Deputies," the judge blurted, "get him out of here."
Before she sent him off, Stratman noted all of Connelly's twisted explanations for why he had befriended Wilcoxen. As he awaited trial, Connelly said he had set out to save Wilcoxen from an abusive relationship with an older man. He later said she had wanted to kill herself so he did the job for her.
Wednesday, given the chance to comment, he said nothing.
"You, Jeremiah Connelly, have no soul," Stratman said, eyeballing him. "Jeanna Wilcoxen was a beloved soul who had a son and was working to become the mother she knew she could be."
"You have forever prevented her from getting back to being a mom."
Wilcoxen's family did not attend Wednesday's sentencing. Her father, William Way, attended Connelly's first appearance in court last year and began trembling at the sight of Connelly. "I hate him," Way uttered.
He then rushed out of the courthouse, never to return, as prosecutors described Connelly's depraved acts:
After Wilcoxen refused his advances, Connelly lay in wait near Christie Heights Park.
She swung on the swings. He pounced. They wrestled in the sand beneath the swings as he taped her feet and hands and mouth. He then threw her over his shoulder and put her in the back of the van. He drove to near 50th and U Streets, where he wrapped her entire head in duct tape, raped her in the back of the van and strangled her.
He then drove to Fremont and dumped her body.
Stratman noted that Wilcoxen's brother is raising her now-5-year-old son, Jace. Jace will never be able to feel the comfort of having his mom tuck him in at night, the judge said.
"Now, (Wilcoxen's brother) has to raise him knowing that one day this little boy is going to have to learn the horrific way his mother died," Stratman said.
And, Douglas County Attorney Don Kleine said, the needless way in which her killer was allowed to go free.
Sign up for World-Herald news alerts
Be the first to know when news happens. Get the latest breaking headlines sent straight to your inbox.
While Wilcoxen never got a second chance, Connelly made the worst of his.
The Nebraska Parole Board had taken a chance on Connelly — paroling him in June 2018 despite the fact that he had not completed a violence reduction program the Parole Board had wanted him to take.
They released Connelly despite the fact that the Parole Board chairwoman had deemed him not a good candidate for parole. And they did so despite his previous crime: He tried to lure a female jogger into a car 15 years ago.
Within three months of his parole, Connelly had dropped out of mechanics courses and was roaming the streets, often sleeping under bridges.
In mid-September 2018, Connelly had spotted Wilcoxen at Christie Heights Park near 36th and Q Streets, where she used to go to swing on the swingsets while she waited for her laundry.
Wilcoxen told him she was living with an older man in a nearby apartment. Connelly told police that he had set out to save her from what he called an abusive situation. He made plans for them to live together. She declined. He killed her.
Kleine called Connelly the "ultimate predator," the reason why life sentences exist.
Stratman called him depraved.
"Your twisted way of justifying your acts is nothing short of pathetic and terrifying at the same time," Stratman said. "Thankfully for society, for this community, you will never be free again."
Notable crime news of 2019
Read about some of the biggest and strangest crime stories in Nebraska and western Iowa.