It's a familiar scene outside Mulhall's Nursery in northwest Omaha.
As traffic backs up on 120th Street, a customer heading south toward Mulhall's will need to turn left across traffic.
So a driver stuck going the other way on 120th Street will wave the other person across.
But then someone else in the next lane over doesn't see this courtesy wave and the crossing car.
With crashes and traffic and frayed drivers adding up, the City of Omaha is moving forward with a plan to rebuild more than a mile of 120th Street north and south of West Maple Road.
In November, the U.S. Department of Transportation chose Omaha to receive a $16.96 million federal grant for the project — pushing up the construction timeline three years and allowing work to start next year.
The problems on 120th Street go beyond Mulhall's.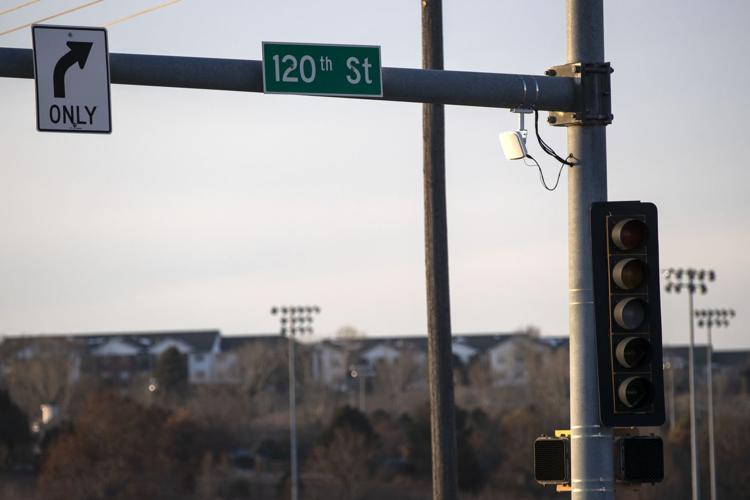 North of Maple, 120th Street remains just two lanes in a part of Omaha that long ago went through a growth spurt.
The street can be a real headache for people driving to Tranquility Park, where traffic stalls quickly outside the busy soccer fields.
On top of that, there's no good way to get to the park on foot or by bike.
All that will be addressed by the 120th Street project, which will run from Stonegate Drive to Fort Street.
"It's such a chokepoint that people will be surprised once it is opened," said Dan Mulhall of the Mulhall's nursery family, whose properties bookend the project. "They'll be wondering why we didn't do it years ago."
Even as northwest Omaha stretches to Bennington and Elkhorn, a fix for 120th Street has been stalled in planning.
In a letter supporting the federal grant application, Mayor Jean Stothert wrote that the project has been in the works for 15 years but has repeatedly been delayed by a lack of funding.
The project's high cost — $21.2 million — has been one impediment.
Gayle Sturdivant, the design division manager in Omaha's Public Works Department, said the city will deal with two bridges in the project. To the north, the bridge over the Big Papio Creek will be replaced. To the south, a bridge over a smaller creek will be widened.
Throughout the stretch, 120th Street will become a consistent four-lane street with turn lanes, medians to block dangerous turning points and sidewalks. At the Big Papio Creek, a recreational trail will be built to run under 120th Street, eventually offering a connection to the Big Papio Trail.
The city will pay the $4.24 million not covered by the federal grant.
"It's been a long time coming," Sturdivant said of the project.
Youth soccer boosters are on board, too.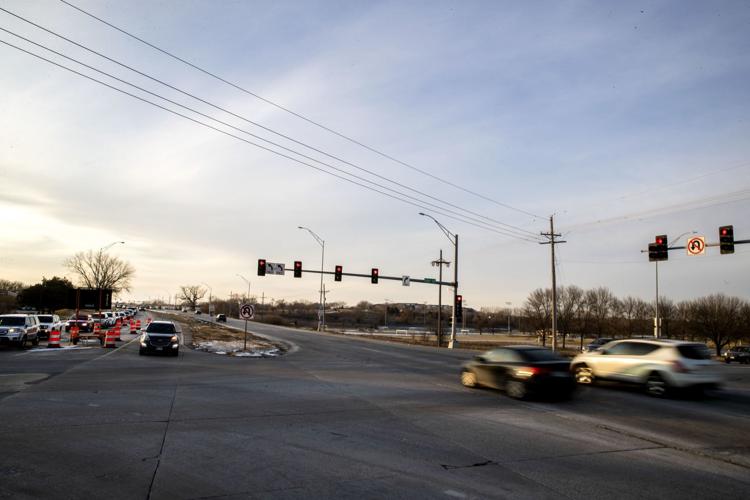 Casey Mann, executive director of the Nebraska State Soccer Association, said Tranquility Park has been the home of soccer in Omaha for years.
Soccer officials even have plans for a potential $40 million makeover of the complex.
But as the sport has grown in Omaha and at Tranquility Park, the streets have not kept up, Mann said.
Today, three of the park's entrances are off the two-lane section of 120th Street — which can easily tie up traffic if one driver needs to turn.
"We're some of the biggest fans of that project coming," Mann said.
When the DOT announced Omaha's grant, even Sen. Deb Fischer and Rep. Don Bacon applauded the project and the federal funding. Both had written letters in support of Omaha's grant application.
Fischer, in a statement, said the grant will "make life easier for commuters and families by providing more capacity in an area where there is an increasing amount of traffic."
Mulhall's will lose two of its three access points to 120th Street. Some people might think that it's silly for a business to give that up, Mulhall said.
But in the grant application, Mulhall wrote that customers have told the business that they "simply avoid coming to our store at times because of the traffic."
Mulhall said the business ultimately hopes that people coming to a garden center will have a calming experience, and a safe intersection will help that.
---
Omaha's 10 busiest intersections