Saturday wasn't a great day for quiet exercise at the Kroc Center.
The South Omaha community center celebrated its 10th birthday with the free Winterfest event Saturday afternoon. Visiting families, live musical performances, character meet and greets and free crafts for kids meant an afternoon of excitement away from the winter weather outside.
The Kroc Center, run by the Salvation Army, welcomed more than 2,000 visitors, who explored the 144,000-square-foot building and tried activities including art and swimming. It was essentially a day for people to kick the Kroc Center's metaphorical tires and see what it's all about, said John Gantner, the center's pastor and executive director.
One mother of two boys, Karissa Wright, said she visited the center before and was looking into the scholarship program for her family. Her verdict on the festivities?
"I love it! I think they are definitely trying to entertain," she said.
Erin Fichter, a mother of two, was impressed by her visit. For her, the large indoor space meant viable winter entertainment for her 3- and 4-year-olds.
Sign up for the Live Well Nebraska newsletter
Get the latest health headlines and inspiring stories straight to your inbox.
The Kroc Center, which opened in January 2010, aims to help people grow through fitness, education and Christian ministry, Gantner said.
It recently began offering more youth classes focused on fine arts, music and STEM (science, technology, engineering and math), Gantner said, to expose kids to topics and careers they may not learn in school or at home.
"You never know when that's going to spark something and a kid is going to go, 'You know what? I want to be an engineer,' " Gantner said, adding that several girls have expressed interest in engineering careers already.
For volunteer Margarita Romero, 16, the Kroc Center's new events, including fun activities like Winterfest, have made it a more engaging place for kids. Romero said that when she visited years ago, there were no similar large events.
"It's interesting to see how the newer generation is becoming more engaged with the new building," she said.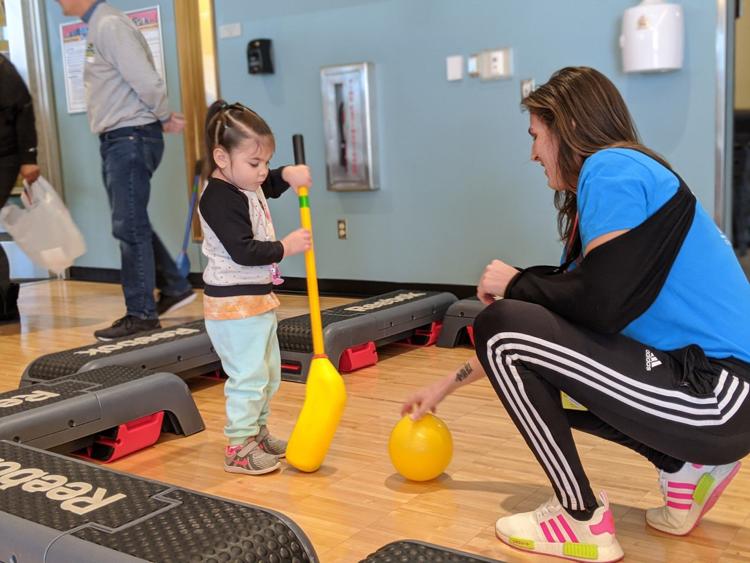 The Kroc Center offers art classes, church services, movie nights and concerts. It has a two-story play area, a computer lab and an outdoor amphitheater with a fire pit. A 2017 expansion added new fitness equipment and an additional 18,000 square feet that included a fitness studio, said Jonathan Kuebler, director of operations.
The center also offers community-building programs such as elderly-focused arts and crafts and free admission days for families affected by the 2019 flooding.
The center has evolved, but its goals remain the same, Gantner said.
"We feel that people, when they come here, should find a purpose," he said. "Either for themselves, for their families or giving back."
The next big event will be Summerfest in July, he said. The plan includes a helicopter provided by the Omaha Police Department.
After 10 years of community service, the Kroc Center still has many to go, Gantner said.
"I think we're really in our infancy," he said. "The Kroc Center is going to be a game-changer in this community."
Photos: Winterfest at the Kroc Center
Families enjoyed live musical performances, character meet and greets and free crafts for kids at the Kroc Center's Winterfest.