Colorful stained glass is now installed along the hallway joining the Omaha VA Hospital with its new ambulatory care center, adding a decorative touch to the $86 million facility that is slated for completion next spring.
The three-story clinic will add seven primary care clinics, five operating rooms and a specialized women's clinic and give a modern look and feel to a medical center that opened in 1950.
It took a decadelong battle to secure funding for and, finally, to actually build the massive addition to the Omaha VA, through a precedent-setting partnership between the Department of Veterans Affairs and the city's business community.
But the ambulatory care center is only the highest-profile project in a building boom that will touch almost every corner of the VA Nebraska-Western Iowa Health Care System over the next two years.
New or renovated outpatient clinics are planned in Norfolk, North Platte, Holdrege, Lincoln and Shenandoah, Iowa, by the end of 2020, allowing each to add new services or expand existing ones.
And several other projects are planned at the main Omaha campus, including a Fisher House residential facility, a physical therapy and prosthetics clinic, a center for processing sterile equipment — and a long-awaited parking garage that is expected to ease the hospital's severe parking crunch.
"There has not been this kind of construction before, ever," said Patrick Dawson, the health care system's assistant director. "We have physicians who have been here 30 years saying they've never seen anything like it."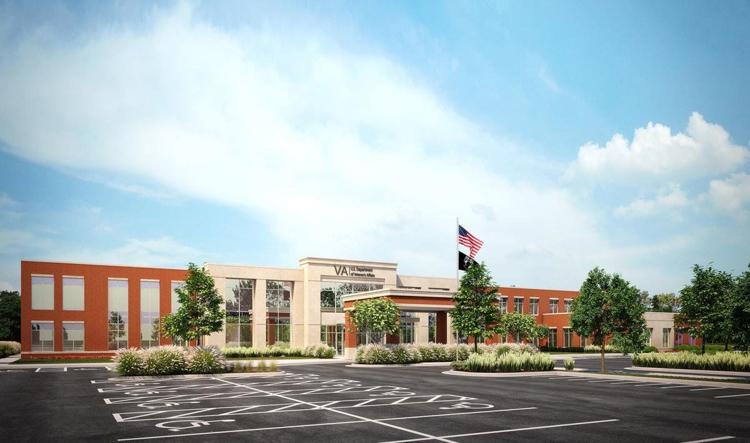 Here's what's planned around the state:
Lincoln — Ground was broken in May on a new 72,000-square-foot "super" community-based outpatient clinic, on the same property as the existing facility, which dates to 1930. It will offer services in primary care, mental health, optometry, podiatry, radiology, dental, prosthetics, telemedicine, audiology and physical therapy. Adding women's health services. Opening November 2020.
Norfolk — A new 9,105-square-foot clinic in west Norfolk will be triple the size of the existing one. Physical therapy will be added to existing services including mental health, telehealth, teleretinal, and primary care. Opening October 2019.
Shenandoah — Leasing a new 9,705-square-foot clinic space, three times as large as the existing clinic. Providing telehealth, teleretinal, hearing aid and mental health services. Opening date not yet set.
North Platte — New 13,875-square-foot clinic more than doubles the size of the existing one. Adding physical therapy to a roster of services including telehealth, teleretinal, laboratory, hearing aid fittings, mental health and primary care. Opening February 2020.
Holdrege — Expanding existing clinic by about one-third, to 8,265 square feet. Services include telehealth, teleretinal, laboratory, hearing aids and mental health. Opening June 2020.
The outstate clinics are primarily in leased space, so most of the new construction isn't being directly funded by the VA, said Julie Rickert, associate director of operations for the VA Nebraska-Western Iowa Health Care System. They will be paid for in the form of higher leases for the larger spaces that will be rented.
"Our leases are all coming due at the same time," Rickert said. "It gives us a great opportunity to try and modernize them."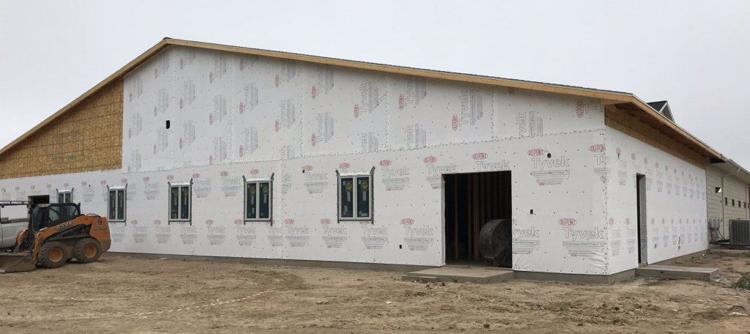 At the headquarters campus in Omaha, the ambulatory care center is the biggest new construction, but it won't be the last. And maybe not even the most welcome.
That could well be the long-awaited parking garage, which has been in the works for several years and is slated to open in June 2021. The parking crunch has been long and severe, and has only worsened since the start of construction on the ambulatory care center. Managers have relegated many employees to parking off-site, primarily at a remote parking lot about a mile away on Saddle Creek Road between Leavenworth and Farnam Streets.
The new garage has been funded and is currently about halfway through the design phase, Rickert said. It will be 4½ stories high and will boost parking capacity by 375 spaces.
Work on the garage was originally supposed to begin in 2016. Rickert said the VA decided to delay when Congress made money available to add additional decks to the garage. It made more sense to build it all at once instead of in stages.
"We really needed the extra two floors," she said.
Work on the $14.5 million project is expected to begin next spring.
A second project will add a new 28,608-square-foot building dedicated to physical therapy and prosthetics, such as artificial limbs, hearing aids, crutches, braces and wheelchairs.
Rickert said the existing physical therapy clinic is undersized, and the prosthetics units are scattered across several floors in the hospital.
"It is very important for these services to be together," Rickert said. "It's not very efficient now."
The $18.8 million project is expected to be complete in December 2021.
Sign up for The World-Herald's afternoon updates
Receive a summary of the day's popular and trending stories from Omaha.com.
The other new addition will be a 12,575-square-foot center for cleaning and processing sterile medical supplies and equipment. The $9.5 million project is also expected to wrap up in December 2021.
Finally, a separately funded charity has begun construction of a Fisher House, where families of veterans receiving treatment will be able to stay for free. It is slated to open in late 2020.
Dick Harrington is a 26-year Air Force veteran who serves on an advisory group at the Omaha VA hospital. He's also been a client there since 2010, and a volunteer. He welcomes the new construction here, and across the region.
"From a veteran's perspective, it's really positive," Harrington said. "Most people are really happy to see that something's being done."
Honoring our heroes: A gallery of Nebraska veterans
Honoring our heroes: Nebraska veterans and their service.