Maddie and Evie Finken say they have fallen into a routine, measuring and cutting fabric.
The 10-year-old twins turn each piece of fabric inside out and pass it down the assembly line.
The twins — with help from their family — are making fabric pouches for kangaroos and koalas injured or abandoned as a result of the Australian wildfires.
The pouch project will help them earn the Bronze Award through the Girls Scouts. The Omaha girls also are making a video about the pouches to help spark interest among other crafters.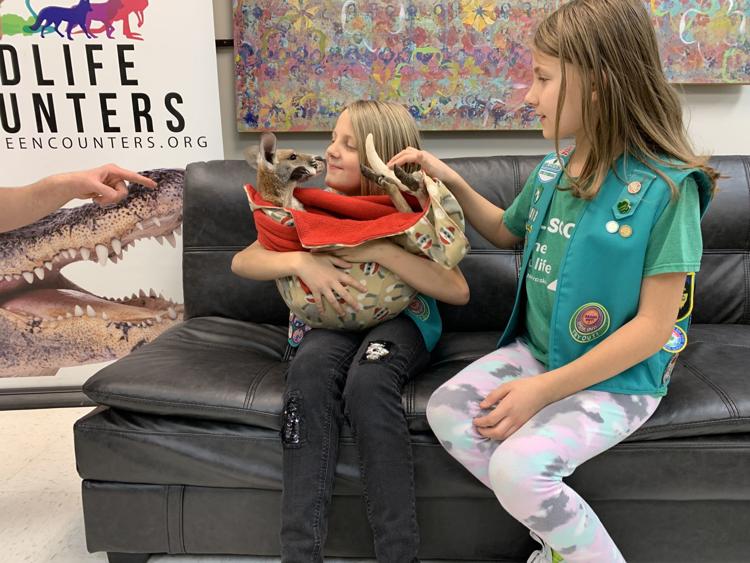 Maddie and Evie say they are upset by the fires. More than 1 billion mammals, birds and reptiles have been displaced, injured or killed, experts estimate. These pouches will be used by marsupials in Australia.
"I thought I couldn't really do anything because I'm just a 10-year-old girl," Maddie said.
Then, with mom Erin Finken's help, they got in touch with Wildlife Encounters, a local nonprofit that has worked with Girl Scouts before on projects for critters. Wildlife Encounters does education and conservation and provides housing for animals in need.
Kip Smith, education director at Wildlife Encounters, suggested the pouches and sent patterns to get them started. So far, the girls have crafted six pouches varying in size. They hope to craft 50.
Sorting out the patterns was tricky at first. Then they found a rhythm. Mom and older sister Katie, 13, help, slipping the pouches through the sewing machine.
As they put the video together, the girls displayed their handiwork on Wednesday at the Girl Scouts offices near 42nd and Center Streets. They used a handful of fabrics, including a bright floral print, a neon leopard pattern and — most appropriately — a pattern featuring the Girl Scouts logo and cookies.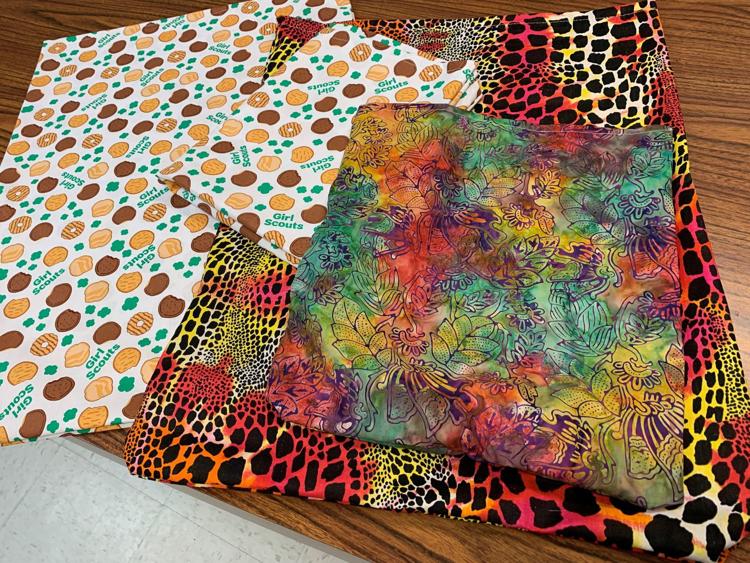 Maddie and Evie also met a special guest while working on the video — a baby kangaroo, or joey.
Smith brought Peanut, a 6-month-old kangaroo swaddled in a fleece pouch of his own. The girls pet his downy fur and helped bottle-feed him.
Scouting is a family affair for the Finkens. The whole family "bleeds green," mom Erin Finken said. She's been glad to see her daughters show interest in scouting.
"They're all really giving, selfless kids," she said.
An unexpected bonus of the project was meeting Peanut.
"I can't express in words what it means to me," Maddie said of the experience. "I'm just surprised that I'm able to do this."
Photos: 106 of our favorite shots of Omaha's Henry Doorly zoo creatures through the years
Through the years, Omaha's Henry Doorly zoo has cared for animals as large as elephants and as small as tree frogs, offering the public a broad look at the earth's biodiversity.