COUNCIL BLUFFS — Los Angeles tattoo artist Danny Vasquez said his first trip to the Omaha metro area won't be his last.
In town over the weekend for the second annual Tattoo Arts Convention presented by Villain Arts, Vasquez said he was "completely surprised" by the turnout at the Mid-America Center in Council Bluffs. He was "slammed" Friday and Saturday with bookings.
"I had heard good things from a friend who was out here last year," Vasquez said Sunday. "This turned out to be one of my biggest shows. I am definitely coming back next year."
Convention organizer Troy Timpel said about 250 tattoo artists from all over the country were at the show, including TV celebrities from "Ink Master," "Tattoos After Dark" and "Best Ink." He estimated that the show would have 5,000 attendees by closing time Sunday night.
"American traditional tattooing is increasing in popularity," Timpel said. "Then we have new styles like the sacred geometry (movement) where people are interested in very complicated geometric designs."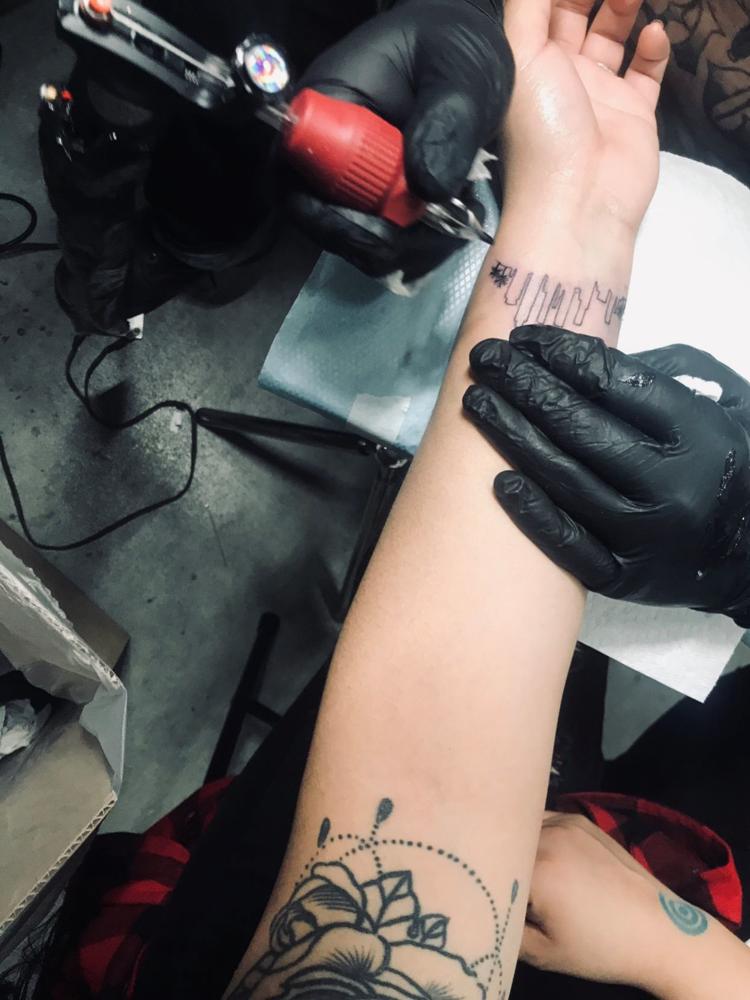 Vasquez, who has worked professionally for 15 years, said tattoo trends vary throughout the country. He's noticed that single-needle, single-line tattoos "are very big right now" in the Midwest. He was working in that style as he inked a tattoo of the Los Angeles skyline on the wrist of Omahan Damaris Barrion.
"Single-needle (tattoos) with fine, thin lines is coming back," he said. "But it's different for every state. What's big in Los Angeles isn't necessarily big everywhere else."
James Webster of Louisville, Kentucky, said he and the other artists from Black Web Inc. stayed busy as well. Business was up 32% from last year's convention.
"A lot of our traditional artists are pretty busy, too," Webster said. "We're seeing a big number of old-school, traditional tattoos and a lot of portraits."
Webster's specialty is portrait tattoos. People were getting portraits of family members and even famous actors such as Robert De Niro and Anthony Hopkins.
"This show, we've had quite a few people getting their first tattoos," Webster said. "We talk to them about placement and advise them to find something with some meaning. Something that you don't mind waking up to for the next 50 years."
Vasquez, who is something of an illustrated man himself, agreed that first-timers need to be mindful of their decisions. He said many of the younger adults are interested in face and neck tattoos.
"I'll say, 'Hey, man, you can still be discriminated against for a job,' " Vasquez said. "Sometimes it's better to start out with a tattoo that's easily concealed."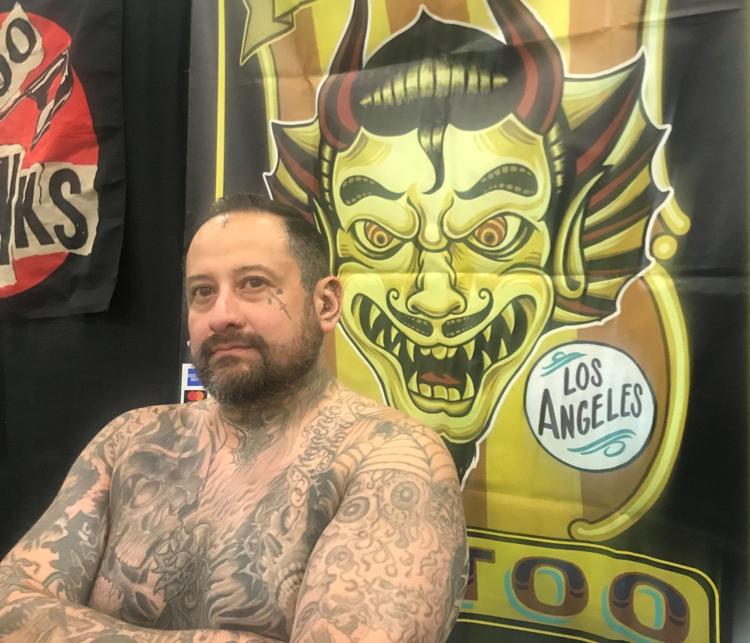 Becky Vaca and her boyfriend, Danny Harvill, of Omaha were impressed enough with last year's convention to return for more ink Sunday. She flipped through body art books as Harvill had a new tattoo applied, one that was covering up an old piece of work.
"I think this (convention) has been great," Vaca said. "You have to appreciate tattoos and art, but you're going to see every walk of life in here."
About a dozen artists from Freestyle Mania converged on the convention from several cities. One of them, Benny Perez of Tampa, Florida, liked everything about his first foray into the Omaha area.
"A great turnout, and great people," Perez said. "There's also a steady flow of good money. We haven't run into any low ballers here begging for bargains."Weird World-Herald headlines from the archives that leave you wanting more