There's no escaping them — unless you want to stay inside all summer, you're going to have to deal with bugs.
But even that won't guarantee that you will avoid the pests altogether, urban entomologist Jody Green said.
In just a two-day period earlier this week, Green responded to more than 40 inquiries from the public about bugs. She identified such species as cockroaches, termites, Japanese beetles, carpenter ants, bedbugs, mosquitoes, crickets, stink bugs, drain flies, wasps and butterflies. Even, from a photo, an animal's insect-filled vomit in a homeowner's driveway. In it were about 25 cicada nymphs the animal had dug up from the soil.
This summer, Green said, the numbers of ticks, painted lady butterflies and mosquitoes are up, but other than that, the bug population is about normal.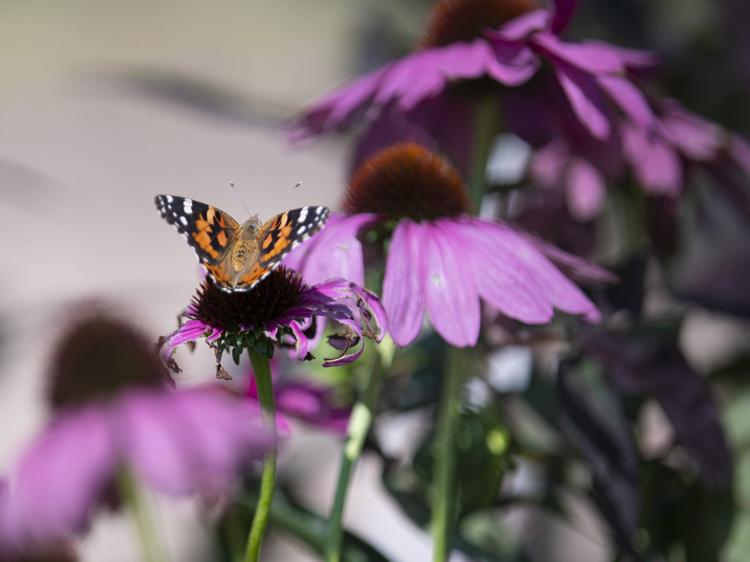 Most reports about bug problems are anecdotal, she said. Some people simply spend more time outdoors than others do — camping, hiking, gardening or going to sporting events.
Exposure to pests may depend on location, time of day and, sometimes, just bad luck. A picnic spot might look really inviting until you discover that it's also a spot where microscopic chiggers are thriving.
Green, an educator with the Lancaster County Extension Service, has worked with the public and responded to calls, emails and tweets for more than three years. That's four summers of bugs.
Summer is when the number of questions explodes because of temperatures, environmental conditions, insect life cycles, levels of drought and available food resources.
"I imagine entomologists get the same calls each year for their region of people wanting to stop the bugs,'' Green said. "It's all about protecting yourself. There is no silver bullet or pesticide that will kill all the things you don't like bugging you.''
If you are outside, wear insect repellents to prevent bites from mosquitoes, biting flies and chiggers. Green said humans have to learn how to live with insects because it's the trade-off for being outside.
"Insects play a very important role in the ecosystem, so we don't want to kill everything,'' she said.
The happy insect news this year is about those painted ladies being reported in high numbers. Monarchs also are in flight.
"I hate the chiggers but love the butterflies,'' Green said.
Here's how you can manage some of the less desirable insects and arthropods:
Sign up for The World-Herald's afternoon updates
Receive a summary of the day's popular and trending stories from Omaha.com.
Numbers and complaints are down from 2017, when the invasive species hit the area like a tidal wave. But they can still be a problem.
Don't use the traps unless you want to draw beetles from within a 5-mile radius.
"If you walk outside with one of these open pheromone traps, beetles start hitting you in the head, it's so attractive to them,'' Green said.
Organic sprays such as neem oil may provide short-term protection for your plants, but they will need to be applied more than once. And treating the turf for grubs will not stop adult beetles from flying in from elsewhere.
Green's best advice? Hand-pick the beetles off your favorite plants every night at 7 p.m., then drop them in soapy water.
Although numbers are high in some areas of the state, Green said there is no need to panic because the most abundant species are not carrying diseases; they are more of an annoyance.
Green's best advice for mosquitoes? Dump standing water on your property. West Nile virus becomes a concern in late summer, so get into the habit of wearing EPA-approved repellents (DEET, picaridin, IR3535 and oil of lemon eucalyptus) when outdoors, especially from dusk until dawn.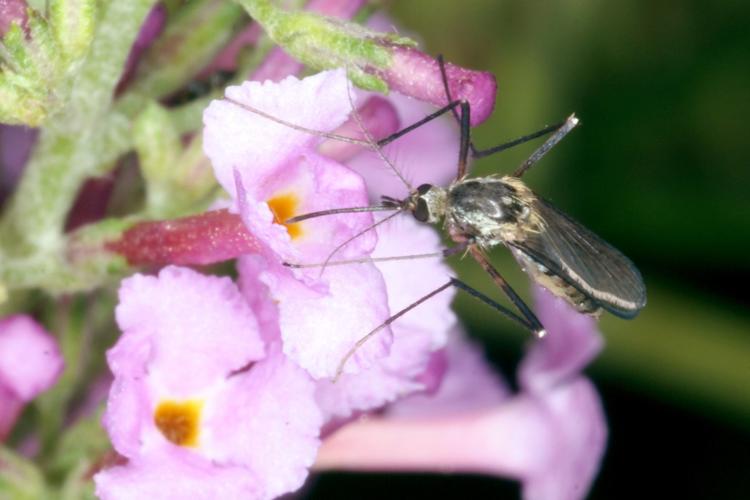 There's not much you can do to stop them besides dressing appropriately. Wearing long-sleeved pants and shirts will keep them off your skin. If they are biting midges or no-see-ums, repellents should help.
Green said these are the worst. The microscopic, immature mites are not blood feeders but feed on liquefied skin tissue. They locate an area on the skin that is especially tender and warm, usually where clothing is tight — think around the sock line. If you are not wearing socks, they will keep climbing until they find the perfect environment.
Green said people should shower immediately after returning inside and wear pants, tucking the pants into your socks. If it's too hot, wear repellents.
Checking private areas while taking a shower immediately upon returning inside will help prevent illness transmitted by ticks. Ticks like warm areas where the skin is thin, such as behind the ears and knees, armpits and scalp. If you feel a small, hard lump, have someone check it out if it's hard for you to see. Make sure that you're treating your pets, too, because they're much more likely than you to pick up a tick while running through the grass.
If you do find a tick, remove it promptly with pointy tweezers and keep it in a baggie in your freezer in case there are complications from a bite.
Green recommends that people wear repellents and conduct frequent tick checks of yourself, your children and your pets.
Painted lady and monarch butterflies