The striking progress in Omaha's black community recently caught the notice of former President Barack Obama.
Like the metro-area black unemployment rate that's fallen by half in the past decade.
And the city's lowest homicide rate since 1990, fueled by a big reduction in violence on the city's north side.
A new grant from the Obama Foundation's My Brother's Keeper initiative will help the Step-Up Omaha summer jobs program serve a record number of youths this year.
Both the Obama Foundation and Omaha's Empowerment Network, the north Omaha community revitalization organization that launched the Step-Up program 11 years ago, hope the new relationship is the start of bigger and better things to come.
"There is something in the water here in north Omaha," Cyrus Garrett, deputy director of the My Brother's Keeper Alliance, said in Omaha last week during a conference sponsored by the Empowerment Network. "This is a get-it-done place. I think the rest of the country can learn from it."
The $50,000 grant from the Obama Foundation helped the Empowerment Network leverage more than $200,000 in new local private donations, raising the total budget for Step-Up to more than $2 million, said Willie Barney, the Empowerment Network's president.
That's enough to provide work for 800 to 900 youths this summer, he said, well above the 626 who participated last summer.
He's hopeful for additional collaboration on a range of issues now that the Obama Foundation is on board. The foundation has already introduced north Omaha leaders to other national foundations that can help further transform lives in the community.
"It's really exciting," Barney said of the new partnership. "But there's always more work to do."
Step-Up was first launched by the Empowerment Network in 2008 shortly after Barney and others founded the organization.
At the time, Omaha's black community ranked among the most impoverished of the nation's largest 100 metro areas. And gun violence in north Omaha gave Nebraska one of the nation's highest black homicide rates.
Indeed, Step-Up initially was seen as a violence prevention program, intended to keep north Omaha youths off the streets with school out for summer. It attempted to replicate federal youth employment programs that had years earlier fallen by the wayside.
Over time, Step-Up has evolved, now focusing on showing low-income youths ages 14 to 21 what it means to hold a job and exposing them to a variety of career fields.
Youths first go through a training program to learn how to interview and other skills needed to hold jobs. Then they're matched with summer jobs. Dozens of employers and organizations provide the work opportunities, ranging from groundskeeping and construction to office work at businesses, nonprofits and government agencies.
The Empowerment Network calls it part of its "cradle to career" focus, supporting kids from birth, through their school years and then into productive working lives.
Step-Up particularly grew in 2012 when the City of Omaha began kicking in funding.
For the second straight year, Mayor Jean Stothert and the city are putting $1 million into it, including $300,000 in community block grant funding from the U.S. Department of Housing and Urban Development. Most of the money goes toward paying the kids' summer wages.
Step-Up by all accounts has made a difference in north Omaha.
Over the past decade, the unemployment rate for black residents in the metro area has plunged from 16.7% to 8.2%. Once among the highest in the nation, it's now the fourth-lowest among the nation's 100 largest metro areas.
For young blacks ages 20 to 24 — the main demographic impacted by Step-Up — unemployment has fallen even more, from 27.5% to 12.5%.
"That shows me the program is working," said David Drozd, a demographer for the University of Nebraska at Omaha's Center for Public Affairs Research.
The benefits go beyond mere statistics.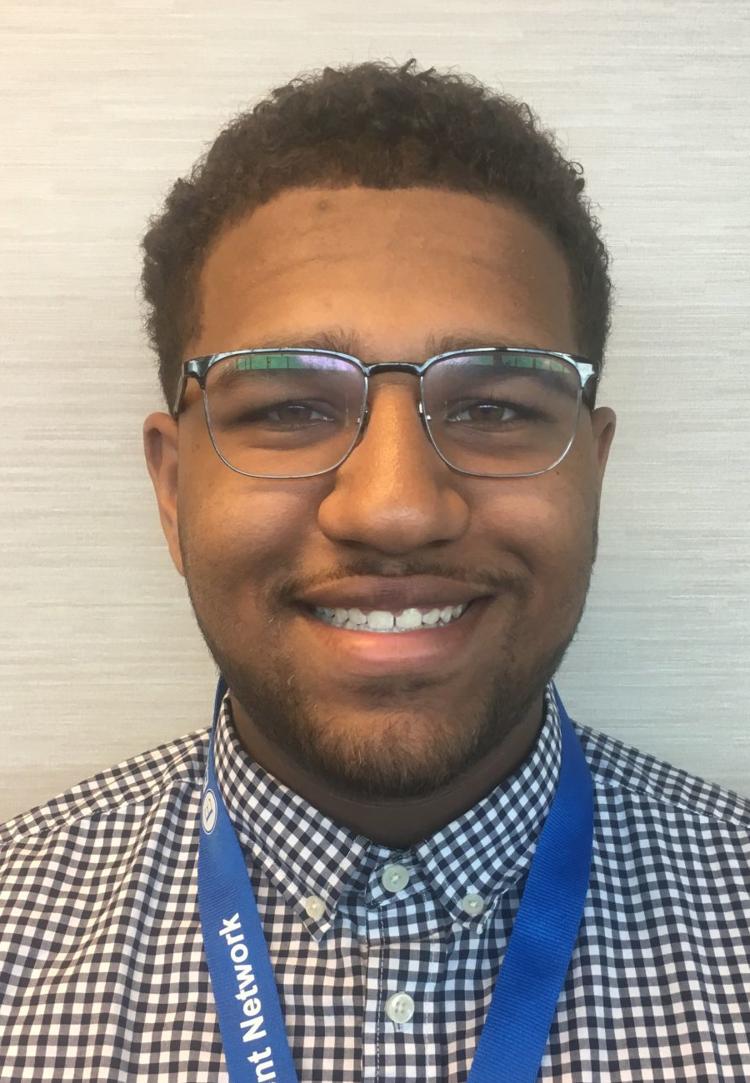 Elijah Mitchell said he had no conception on how to interview or get a job before he went through the Step-Up program in 2017. He was then matched with a summer job at American National Bank.
"I would have never pictured myself working at a bank," Mitchell said.
Now Mitchell is the chief teller of American National's 30th and Ames branch. The then-16-year-old's Step-Up job morphed into a permanent one. The Central High graduate plans to continue to work at the bank as he begins college this fall.
Step-Up has waiting lists of youths wanting to take part. The Empowerment Network has continued to look for added funding and new businesses to partner with. That's what led to the relationship with the Obama Foundation.
As president, Obama launched My Brother's Keeper in an effort to start a dialogue on how to close opportunity gaps faced by boys and young men of color. After he left the White House in 2017, My Brother's Keeper became part of the Obama Foundation.
About a year ago, the foundation launched a challenge grant proposal looking to fund programs as national models for how to reduce youth violence, grow effective mentor programs and "measurably improve the lives of boys and young men of color."
Barney and others agreed that the program seemed tailor-made for what already was happening in Omaha. The Empowerment Network applied.
In the end, Omaha didn't receive one of the top $250,000 grants, which Barney said went to 10 other cities where the need was perceived as greater.
But Garrett said the Obama Foundation was impressed by "the demonstrated success" in Omaha. To "put down a marker" and start a relationship with the city, they picked Step-Up as one of five programs to receive $50,000 in matching grant funds.
He said it's noteworthy that while the former Democratic president and Omaha's Republican mayor might not agree politically, they can come together to try to accelerate the good things happening in north Omaha.
The expanded Step-Up is now gearing up over the next week to place more than 800 youths in jobs for this summer, with a goal of 900, said Moniki Cannon, who directs the program for the Empowerment Network.
This year, the City of Omaha is for the first time offering job placements, with 23 youths set to work in the city police, fire, library, human resources, planning, parks, finance, law, Visit Omaha and human rights departments.
Cannon said Step-Up also used the additional funds to expand outreach efforts in South Omaha.
Sign up for World-Herald news alerts
Be the first to know when news happens. Get the latest breaking headlines sent straight to your inbox.
In July, South Omaha community activist Ben Salazar filed a complaint against the city with federal officials, saying Step-Up was discriminating against Hispanic and Latino youths. Only about 10% of kids in the program last summer were Latino, he said. While the program was started by a north Omaha community group, Salazar said that once it started receiving city and federal money, the city had an obligation to make sure it did not discriminate.
The city has yet to hear back from federal officials on the complaint. Stothert rejects the discrimination claim.
Nonetheless, Cannon said the program this year added a fourth training site to the three it had in South Omaha last year. She said Step-Up also went directly to South and Bryan High Schools to recruit, trying to get the message out that "this program is for you."
After the Empowerment Network was notified of the Obama grant, Barney and a delegation from Omaha were invited to attend a February My Brother's Keeper gathering in Oakland, California. There, all the organizations receiving grant money got to meet with Obama and foundation officials and to network over how to make a difference.
Mitchell, the Step-Up graduate, got to attend as a youth representative, calling the chance to meet Obama "inspiring" and "a dream come true."
Obama, though, was equally inspired when he heard what was being accomplished in north Omaha, Garrett said.
"He was highly impressed by what's been possible here," Garrett said. "Afterwards, he was saying, 'There's some amazing stuff in Omaha.' "