Sunny skies offered a hint of spring on Saturday to visitors at this year's Omaha Home & Garden Expo and Lawn, Flower & Patio Show.
The 54th annual Omaha Home & Garden Expo welcomed crowds of shoppers and do-it-yourselfers. The four-day event, which combines the two expos, features about 300 vendors offering products for everything from lawn care to personal care. It continues Sunday at the CHI Health Center.
Dan Gould, owner of Outdoor Kitchen & Patio, said his most featured product at the expo was recycled polymer furniture because of its environmental benefits and reliability.
Sign up for The World-Herald's afternoon updates
Receive a summary of the day's popular and trending stories from Omaha.com.
Gould, whose company has come to the expo for more than 20 years, said he felt like the weather generated some interest in the lawn chairs.
"People just feel better when its sunny and they get the idea of sitting outside more," he said.
Blair Kauzlarich of Omaha said this was her second year attending the expo, where she sought ideas for remodeling her house. She and her husband bought their home last year and are ready to remodel it.
"We decided to come back this year now that we're ready to tackle those bigger projects," she said.
Kauzlarich said she wanted to find roofing, flooring and garden shed options.
"We like to shop around and leave the kids with the babysitter," she said. "We use it kind of like a date day."
Nancy Coleman of La Vista said she's attended the expo for about 10 years and enjoys it every year. She said this year's expo was a family trip because her son and daughter-in-law are remodeling.
"I always get good ideas and some estimates," she said.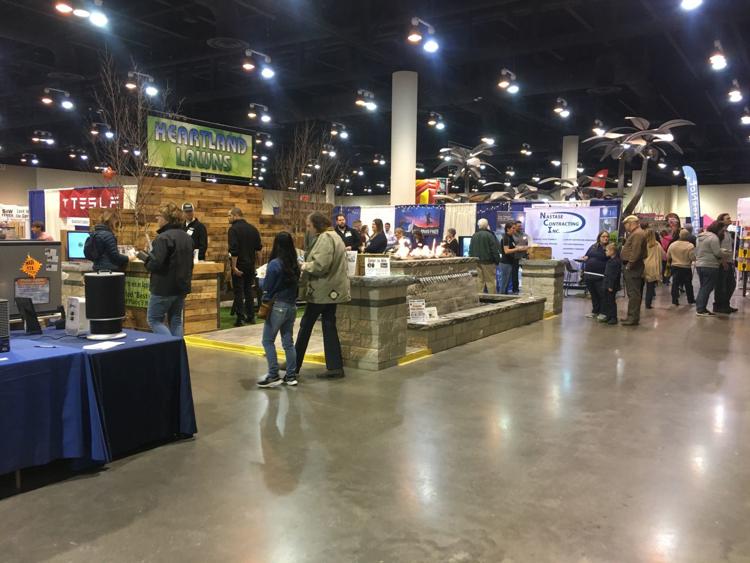 The expo vendors were a mixture of new and returning businesses. Rich Anderson's business, Niche Old Market, returned to the expo after a four-year break. The store was destroyed in the Old Market fire four years ago. He said he wanted to show people that his business was now open at 1209 Howard St.
Anderson said he met many of his former customers at the expo.
"It's been a very busy show," he said.
---
10 plants to think about putting in your garden this year