The Omaha-Douglas Public Building Commission took the first step Thursday toward borrowing as much as $120 million to build a juvenile justice center and parking garage.
The board voted unanimously to approve resolutions declaring its intent to issue $110 million in bonds for a juvenile justice center and $10 million for a parking garage.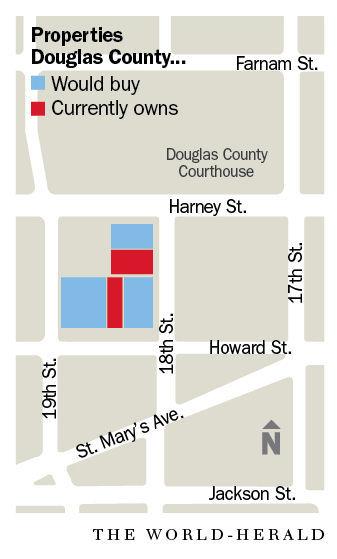 Douglas County Board members Mike Boyle and Clare Duda, City Councilwoman Aimee Melton and Building Commission Chair John Christensen voted yes. City Council President Ben Gray was absent, out of town at a conference, but he told The World-Herald that he supports the resolution.
The resolutions don't authorize bonds. But they're a necessary precursor .
Melton stressed that the commission was not approving a bond issue Thursday.
"This is just something we have to do in order to consider bonding in the future," she said.
There would be lots of steps to go, and the project could be phased. For example, it wouldn't have to include a new youth detention center right away. But Melton said she's "very supportive of the juvenile justice center moving forward."
The next significant step would be for a formal plan to be proposed. It's unclear if that plan would go to the Public Building Commission or the County Board. But County Board approval would be needed. County property taxes would ultimately repay any bonds.
Public Building Commission members are hopeful that they could have a vote on bonding within a year. A formal plan could be submitted by August or September; it would involve multiple public hearings, Boyle said.