Donut Stop has always been one of Lynnea Malley's favorite places.
Malley, who now makes music part time in Chicago, thought about doing a song or music video featuring Donut Stop while she was in town for a wedding, but she didn't have much time.
Instead, a friend suggested that she take her wedding photos at the bakery. Malley, who graduated from Papillion-La Vista High in 2010, had always joked that she loved the place so much that she would get married there.
"I said, 'Oh my god, that's a good idea.' "
The thing is, she's single. Malley said on Facebook that a future beau could always be "photoshopped" into the photos.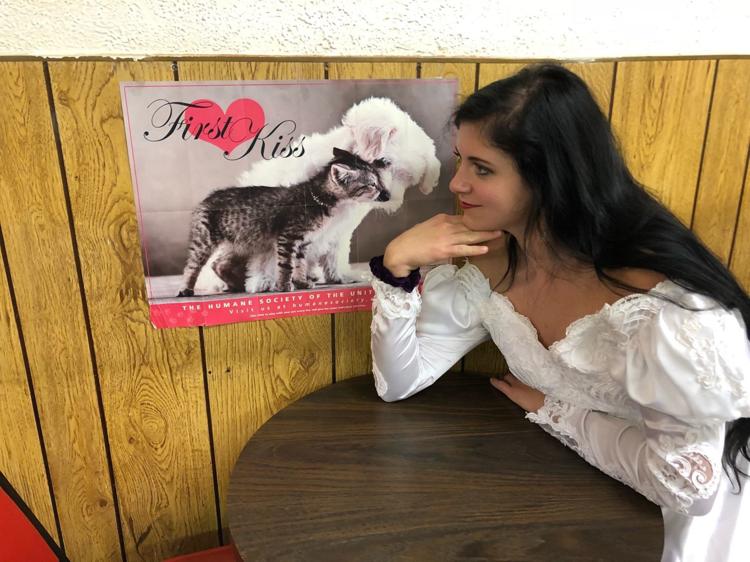 When Malley told her mom the idea, her mom embraced it immediately, even pointing out that she had a dress Malley could wear.
So in early September, on the way to catch a flight back to Chicago, Malley found herself headed to Donut Stop wearing a wedding dress and feeling a bit apprehensive.
"I'm always doing dumb stuff like this," she said, "but sometimes I feel a lot more confident."
She and her mom started taking photos outside, and she thought about stopping there. But her mom encouraged her to go inside. She even went in before Malley to tell the people inside what was going on.
"They were surprisingly on board with it," Malley said.
She posed with some of Donut Stop's unique decor and chatted with some of the regulars — one guy told her, "If you're looking for a divorce, talk to me."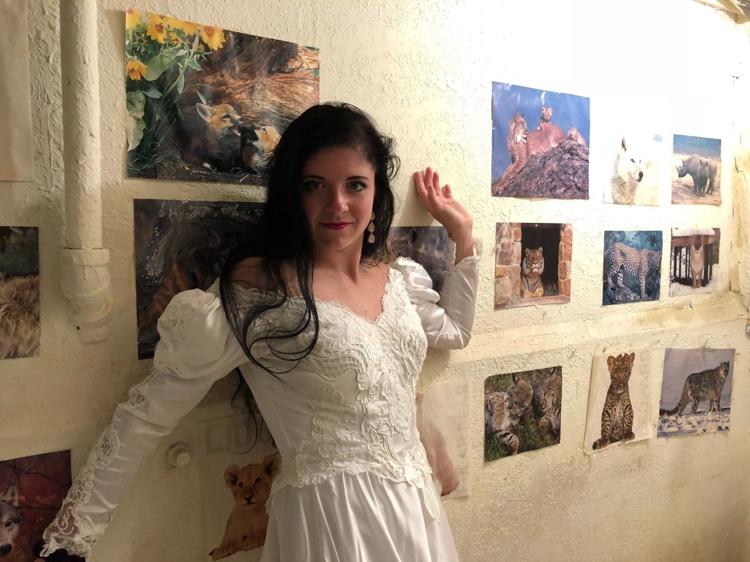 Lois, who was working behind the counter, said Wednesday that Malley's photo shoot last month was a happy surprise.
"She was so beautiful," said Lois, who did not want to give a last name. "It's like she came off a magazine cover."
Though there's not much time left to take advantage before it closes, Donut Stop can be an unexpectedly romantic place, Lois said. She's seen at least one proposal at the bakery in her almost 11 years behind the counter.
Malley said she's willing to try Neon Tiger, the doughnut shop that's going into the Donut Stop space. But she's not sure that it'll hold the same appeal.
"I imagine it won't be the same," she said.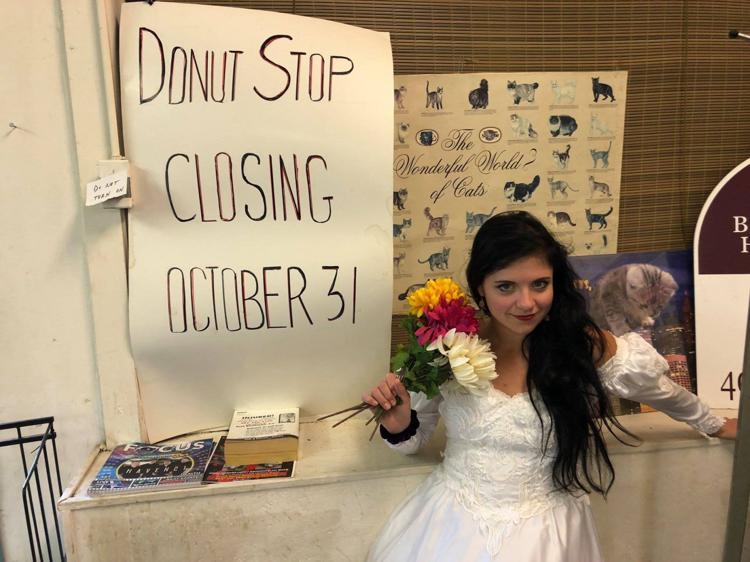 As for marriage, Malley said she's a long way away from actually tying the knot.
When she does, would she consider doing it somewhere like her favorite doughnut place? Well, she said she wouldn't rule it out.
"It's not something that I wouldn't do."