A crowd armed with bells gathered on the corner of 90th Street and West Dodge Road on Friday evening, their faces turned in anticipation to the metal tree that towered above them.
Adorned with sparkling lights, 600 illuminated snowflakes and a 6-foot star, the lighting of the 75-foot tree is a symbol of the upcoming holiday season and marks the official kickoff of the Salvation Army's Tree of Lights Campaign, the agency's largest local fundraising campaign of the year.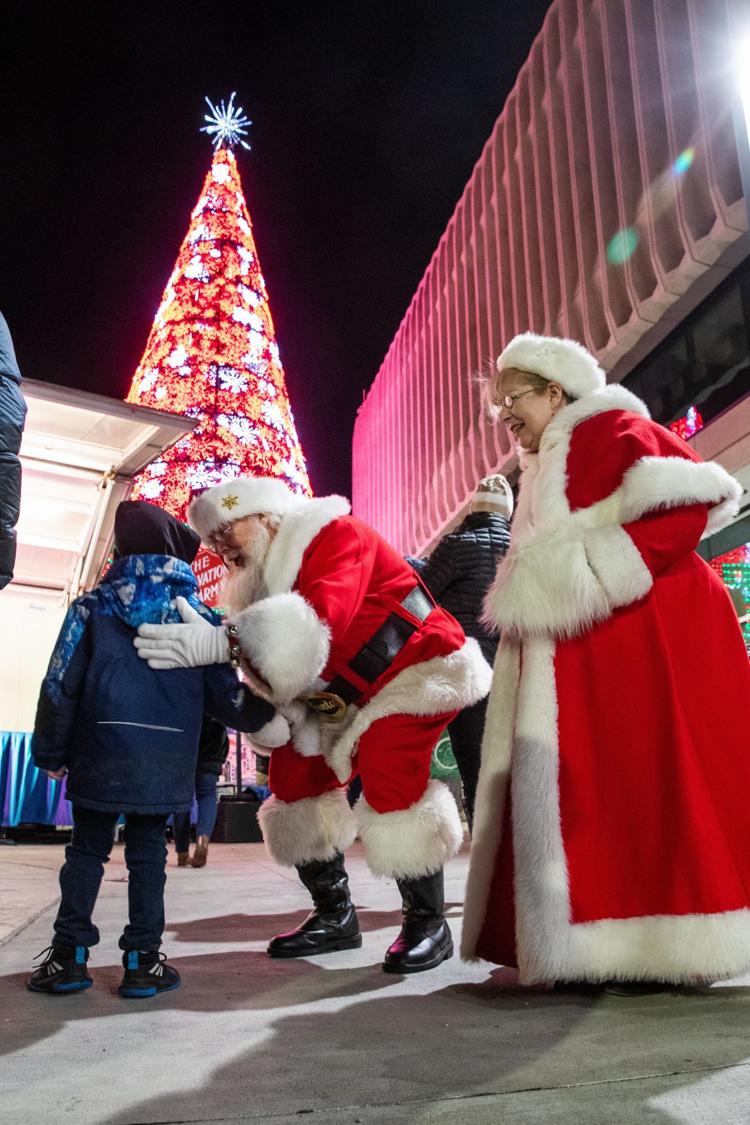 At the lighting ceremony, agency officials announced this year's campaign goal of $3.1 million. Every dollar raised will remain in the Omaha and Council Bluffs metro area.
"This campaign accounts for 60% of the private funding needed to operate in the metro for the year," said Todd Andrews, communications director for the Salvation Army.
The funds help support food programs, youth programs, older adult services, anti-human trafficking and more.
To 13-year-old Rylan Freeman, the tree-lighting ceremony was a "joyful" kickoff event.
"It really puts everyone in the Christmas spirit," Rylan said.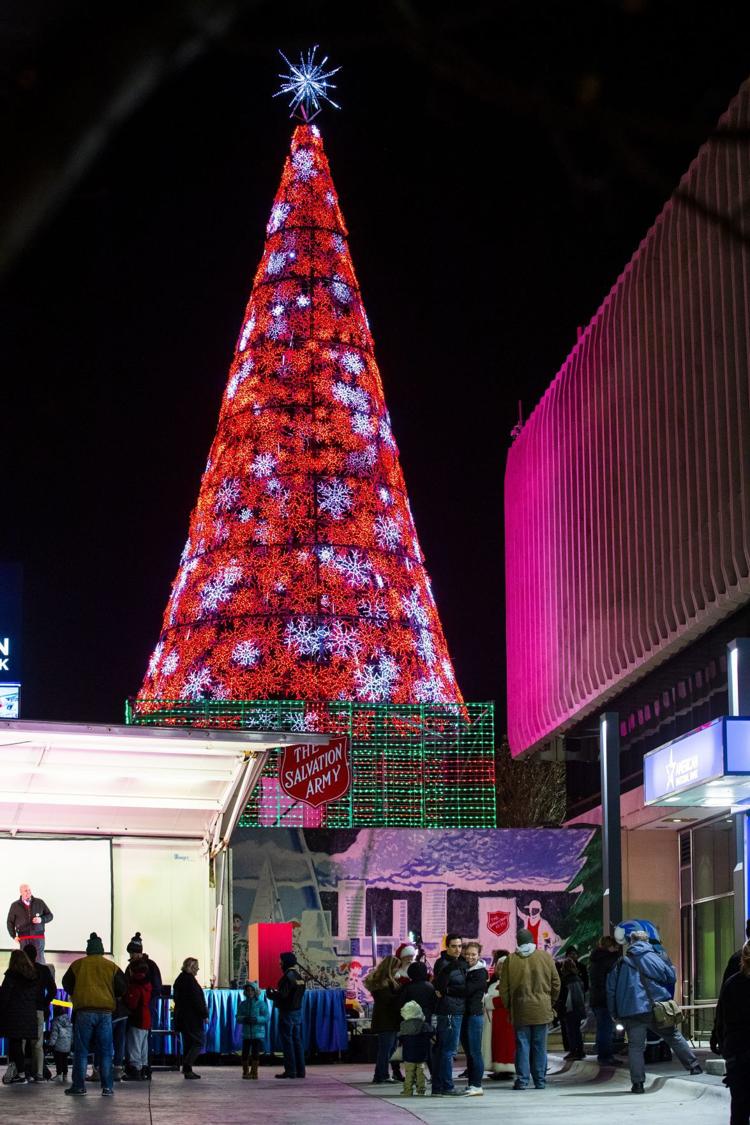 Rylan's mom, Jeanine Freeman, said the family had been to the tree-lighting ceremony for years. Jeanine's husband, Travis, is the owner of Bright Ideas Decorating, the holiday light company that decorates the tree.
"It's a nice show for everyone," Jeanine said. "It kicks off a season of giving."
The start of the campaign is also marked by the red kettles that will pop up around the metro area, and kettle bell-ringers aren't only accepting cash and change this year.
Nationwide, donors can now give through Apple or Google Pay at the red kettle locations. There will be smart chips and QC codes on red kettle signs, allowing donors to scan their phone and make a digital donation.
The donations will be distributed to the local Salvation Army's unit based on the donor's billing ZIP code.
Kettles equipped with Kettle Pay will be placed at some 140 locations around the Omaha and Council Bluffs area between Nov. 9 and Dec. 24.
Sign up for The World-Herald's afternoon updates
Receive a summary of the day's popular and trending stories from Omaha.com.
Photos: Salvation Army lights up 75-foot-tall tree
The annual Salvation Army lighting of a 75-foot tall, two-ton metal tree in front of American National Bank in Omaha, Nebraska on Friday, November 8, 2019.