The embattled president of the Omaha firefighters union should get his city job back, with back pay, an arbitrator has ruled.
The ruling says the city overstepped in firing Steve LeClair following his assault of a woman at a local bar.
Arbitrator Peggy McNeive questioned the city's handling of LeClair's case, saying officials had dealt with other employees differently. She said LeClair should have been disciplined, suspended perhaps, but not fired.
"The action taken by the city to terminate me was simply put, politically motivated," LeClair said Tuesday. "I'm grateful the arbitrator reviewed the evidence and determined I was ... wrongfully terminated."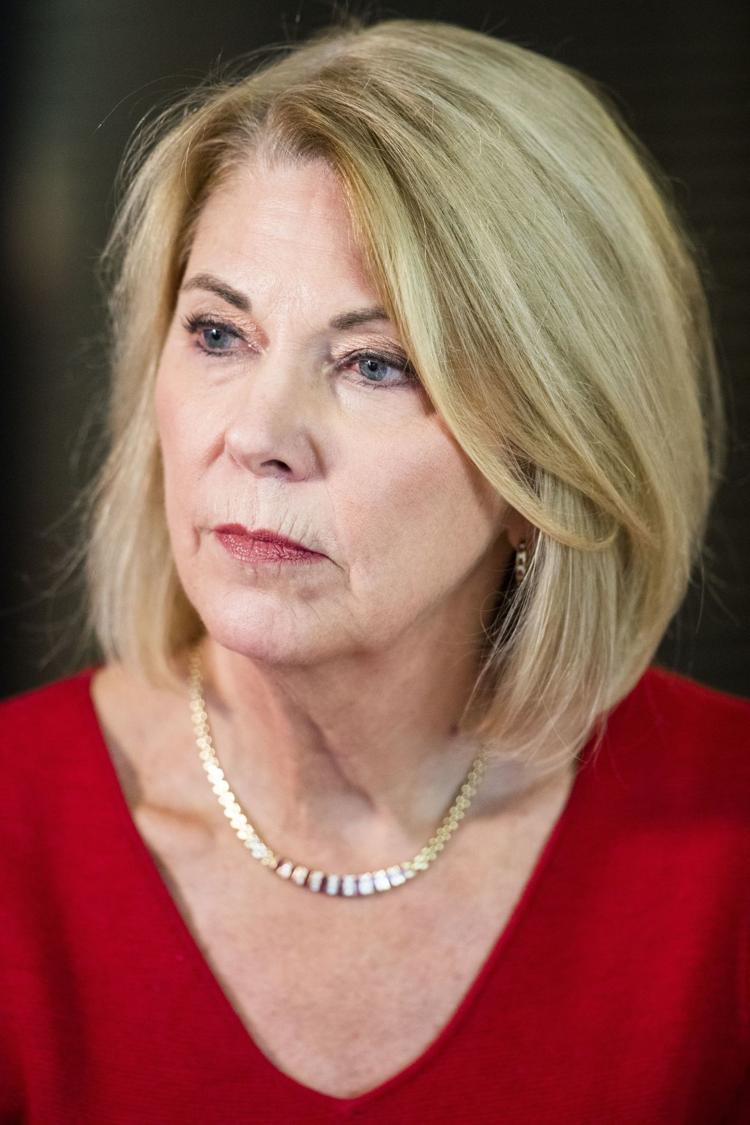 Mayor Jean Stothert and Omaha Fire Chief Dan Olsen strongly disagreed with the decision. Stothert pledged to consider all legal options, including appealing to district court. Olsen said LeClair should not be allowed to return.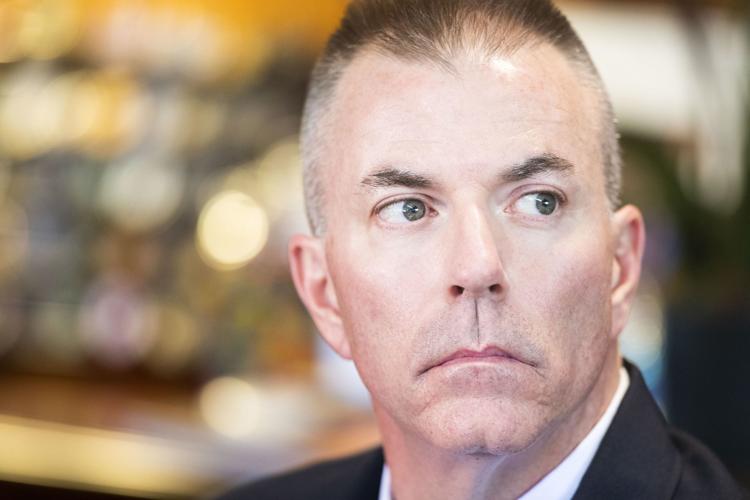 "The only true victim in this case — the African-American woman who was sexually propositioned, racially insulted by LeClair ... and then physically assaulted by him — has in our opinion been victimized again," Stothert said.
If the decision stands, LeClair would receive back pay for all but five of his regular 24-hour shifts since his April firing. The arbitrator decided that LeClair's actions warranted a five-day suspension and docked his pay accordingly.
Olsen recommended firing LeClair in February after an internal investigation into LeClair's 2018 off-duty assault of a woman at Tiger Tom's Pub, near 72nd Street and Military Avenue. She filed a written complaint about his behavior.
The woman later told police that LeClair whispered "white power" and struck her in the back, knocking her off balance, after she rejected his advances. The city released video from the bar that prosecutors said showed an assault.
LeClair said during the arbitration hearing that he had actually said: "What white power?" Mike Dowd, his lawyer, described that statement as an "inartful comment" and said it was intended to be a positive statement about how the diverse bar crowd was getting along well.
Dowd said LeClair and others at the bar had been discussing the toxic political environment, including mass shootings and white supremacy. Several character witnesses vouched for LeClair during the arbitration hearing and said they'd never heard him express racist beliefs.
At least one witness at the bar heard "white power," but said he might have heard only part of the conversation. Regardless, Dowd said, LeClair should have known better than to make that statement or touch the woman.
It was "the wrong topic with the wrong person at the wrong time," he said.
LeClair pleaded no contest in April to misdemeanor charges of assault and disorderly conduct. He was sentenced in June to six months' probation. Fire union lawyer John Corrigan said LeClair has nearly completed his sentence.
In a statement, LeClair told The World-Herald: "One mistake does not define a person's life's work, and although I regret the incident that took place, I did not punch a lady in a bar, and I'm no subscriber to racist attitudes."
Sign up for The World-Herald's afternoon updates
Receive a summary of the day's popular and trending stories from Omaha.com.
The woman who filed the report did not return calls seeking comment.
Stothert said racial and physical abuse by city employees will not be tolerated. She said those who behave that way will face consequences.
Stothert also said she was "disturbed" by the men who have defended LeClair's character, referring to reference letters that LeClair obtained from U.S. Rep. Don Bacon, former U.S. Rep. Brad Ashford and State Sens. Steve Lathrop and Justin Wayne of Omaha.
Stothert singled out Bacon and noted that she introduced him at a fundraiser for him this summer. She said Bacon will have to explain why he wrote a "glowing" letter of support for LeClair.
Bacon has said he wrote the letter because of his working relationship with LeClair but said he does not condone LeClair's alleged actions.
The fire union on Tuesday issued a statement saying the arbitrator made the correct call after what it called an "unfortunate incident."
"The arbitration process worked exactly as it should for all city employees, providing a fair and unbiased result based on the evidence that was presented," the union statement said.
Union leadership has stood by LeClair throughout the arbitration process, paying his salary and benefits while he fought to regain his job. Capt. Trevor Towey said the fire union looks forward to having LeClair back.
LeClair said he would reimburse the union for the money that the union gave him once the city pays him for missed work. The mayor said LeClair will remain off the job while the legal process plays out.
LeClair's lawyers said the arbitrator's decision reinforces their belief that the city unfairly targeted him because of his frequent union-related spats with Stothert and her administration, an allegation she has denied.
Dowd called the city's original process a "directed outcome."
Stothert said she did not have a grudge against LeClair. She has said that the fire chief made the decision to fire LeClair and she supports it.
Olsen said LeClair's actions violated multiple subsections of the union contract. He also said the bar incident harms the Fire Department's image and public trust, and said it's the chief's job to protect the department's reputation.
The crux of LeClair's legal argument was that other city employees who behaved similarly during off hours have been allowed to keep their jobs. His attorneys say LeClair's service record and actions don't merit termination.
Dowd pointed out during the hearing that Battalion Chief Joe Salcedo was suspended after sharing Facebook posts comparing President Barack Obama and the Black Lives Matter movement to terrorist organizations.
His team also argued, and the arbitrator ultimately agreed, that the city's handling of his firing denied him his due process rights and his rights under the fire union's collective bargaining agreement.
Do you think Omaha fire union President Steve LeClair should be reinstated?
"What Steve LeClair actually did isn't as bad as what they wanted everybody to believe," Corrigan said.
Stothert said Tuesday that she disagrees.
"There was an assault of a woman ... by a city employee," she said. "He struck her."
Our best photos of October 2019