A program that pairs adoptable dogs with inmates at the Nebraska State Penitentiary for training reached a milestone this year.
Second Chance Pups, launched in 2004, trained its 50th class of dogs. Now the volunteer handlers are training half a dozen dogs in the 51st rotation.
The program picks dogs taken in by animal shelters and rescue facilities and adopts them out after they've been trained at the penitentiary. So far, 350 inmates have participated in the program, and more than 450 dogs have been adopted.
"The interaction that participants experience when working with their dogs is transformational," Scott Frakes, the director of the Nebraska Department of Correctional Services, said in a press release. "The responsibility of caring for and training an animal allows each participant to gain new skills and feel a sense of purpose."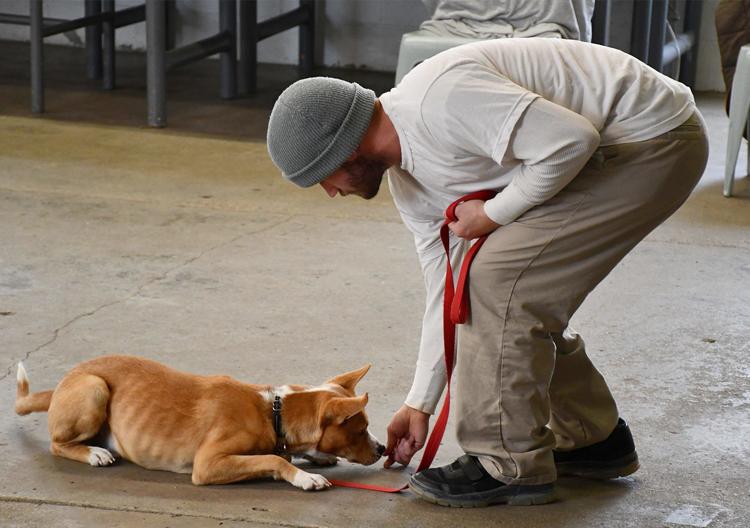 Dogs are trained for nine weeks. They learn to sit and stay, as well as more complex skills, like maneuvering through a crowd and greeting strangers.
Casey Collamore, who has been in the program for two years, said the program keeps him away from negative influences.
"To be in the dog program, you have to learn how to be responsible," said Collamore, who is training his 10th dog. "Having a dog is like having a best friend with you all of the time. It's that companionship that gives me a reason to smile every morning."
Dogs in the program are vaccinated, groomed, spayed or neutered and up to date on heartworm prevention. Those interested in adopting a dog through the program can fill out an application at secondchancepups.com.