Driving south on Highway 50 from Interstate 80, halfway between Schram and Capehart Roads, there's nothing to indicate that one of the world's largest social media companies is conducting its work a few hundred yards away.
There are no advertisements. No signs featuring the familiar white F on a blue background. But head up a winding driveway on the west side of the highway, past tall fencing and a security station, and there, spread over hundreds of acres, you'll find Facebook's Papillion data center, a behemoth of a building that hums with the power of thousands of computer servers.
On Thursday, two years after construction began, a portion of the data center officially came online, connecting Papillion with Facebook's network of similar centers that allow 2.38 billion monthly active users to share photos with friends, post life updates and stay connected from thousands of miles apart.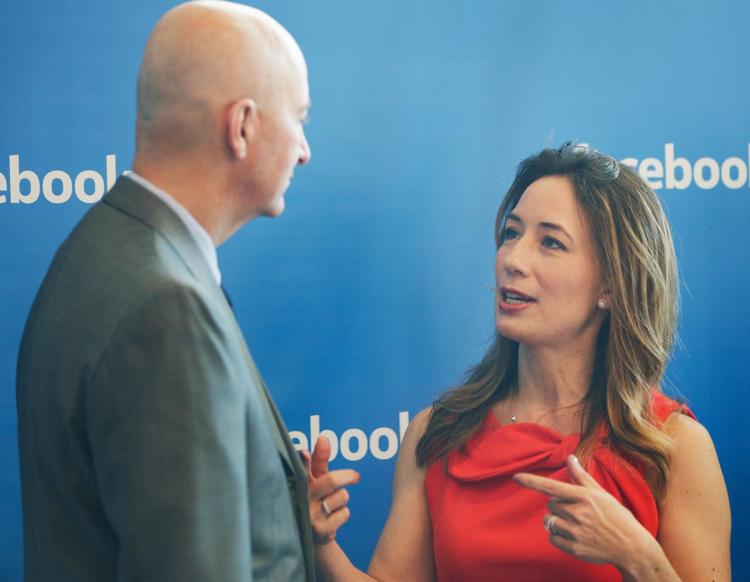 "Facebook's Papillion data center is now serving traffic," Rachel Peterson, the company's vice president of infrastructure, said during a grand opening at the data center. "This means that this building is now part of the global infrastructure that brings Facebook apps and services to people around the world each day."
By 2023, the company will have data centers on both sides of Highway 50, which will bring the project to 2.6 million square feet on 290 acres. Thanks to that expansion, announced in March 2018, the Papillion facility will represent an investment of more than $1 billion.
"Getting a high-profile company like Facebook, which is just a really world-class company, really demonstrates that Nebraska is a place to invest; that companies want to come here because we've got great people that they can hire," Gov. Pete Ricketts told The World-Herald. "We've got a business-friendly environment."
The data center that opened Thursday is shaped like the letter H. The middle connector is the facility's administration building. It's also home to a dining hall, game room and a Papillion-centric mural.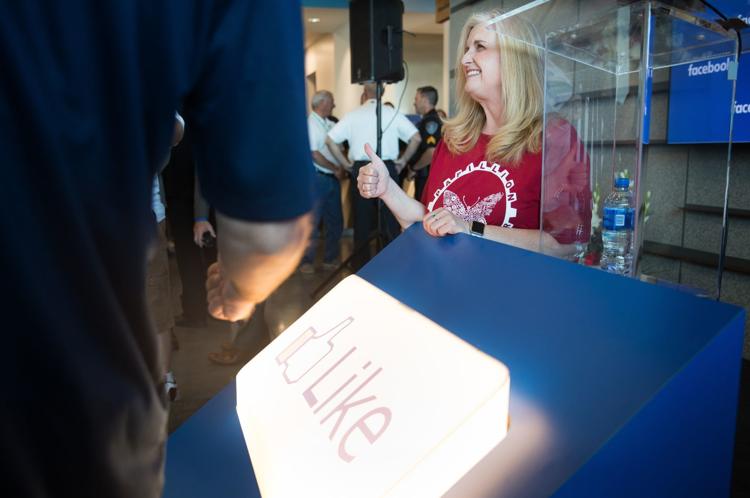 The two longer buildings — the vertical parts of the H — are designed to house hundreds of thousands of individual servers. Right now, one of those buildings is operational. By the time the second building comes online in the first half of 2020, the data center will employee more than 200.
To put the size of the complex in perspective: If the Empire State Building were laid on its side, it would essentially be equivalent to one side of the H, according to Scott Slater, data center operations manager for the Papillion center.
Each individual server is similar to the server on a home computer, though they're much smaller and more efficient, stripped of unnecessary components.
"You can think of it as this: Every 'like,' every important moment, every photo that people share, eventually ends up here," Jim Piazza, director of data center operations, said while holding one of the servers.
Now that Facebook is in the neighborhood, it's partnering with Papillion-La Vista Community Schools to create skilled and technical trade programs to strengthen science, technology, engineering and math education in the district. In the first year of the program, more than 1,000 students are expected to participate.
Facebook also is investing in Nebraska's alternative energy sources. Committed to using 100% renewable energy to power its data centers, the company is buying wind power from the Omaha Public Power District, which in turn is purchasing it from the Rattlesnake Creek Wind Project in Dixon County, about two hours north of Omaha.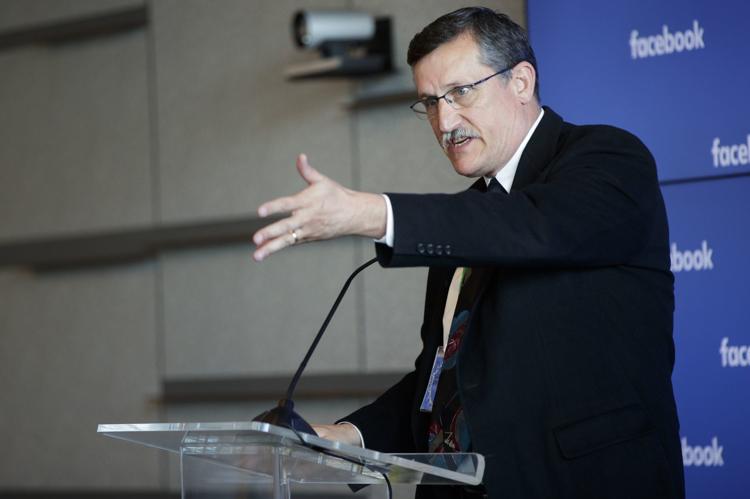 About 100 people work on the Facebook campus right now. Facebook offers those employees the type of modern, trendy perks you might expect to see in the offices of a social media giant: A game room connected to the dining area features a foosball table, an old-school arcade and multiple gaming systems, including Xbox consoles, a Playstation 4 and a Nintendo Switch. The restrooms are stocked with free toothbrushes.
Many of the conference rooms are named with words and phrases that cater to themes in Papillion and Nebraska: "Throw The Bones," "French For Butterfly" and "Whatza Runza?"
Papillion Mayor David Black praised the company for adopting the city as its home. "Facebook is the best example I have ever seen of a (company) that says: 'We identify to the community where we are at,' " he said.
Sign up for our Money headlines newsletter
Get the latest development, jobs and retail news, delivered straight to your inbox every day.