As the late-afternoon sun beat down on the nearly 200 people gathered at 60th and Center Streets, Tonya Olsen urged the crowd to imagine how Zachary Bear Heels felt on the same night, three years ago, in the same spot.
The mentally ill Native American man wandered around Omaha on June 5, 2017, lost and in desperate need of help.
A group of marchers on Friday afternoon retraced his final steps, making the 4-mile trek from the Greyhound bus station downtown to the Bucky's convenience store at 60th and Center, where he died after police punched and shocked him a dozen times with a Taser.
"What we walked through, the heat, thirsty, that's exactly what happened to Zach," Olsen said. "And all I kept thinking about was how hot he probably was, how tired and how lonely he was."
The third anniversary of Bear Heels' death fell as protesters across the country took to the streets again to denounce police brutality and racism.
The Omaha Police Department still needs to be held accountable for his death, Olsen said, even though charges against two officers were dropped and three out of four won their jobs back, as decided by three arbitrators in April. A wrongful death lawsuit filed by Bear Heels' mother against the city, an Omaha police sergeant and the four officers is still ongoing.
Omaha Police Chief Todd Schmaderer fired the four officers and said Bear Heels was failed by police. An Omaha police spokeswoman said the department welcomed a peaceful demonstration.
As she led the march to 60th and Center, organizer Kateri Petto said preventing "the loss of brown and black lives at the hands of police brutality starts here in our own community."
"This is a fight that a lot of people have been working towards for a long time, and it's on us now to continue that fight," she said.
Bear Heels was a 29-year-old Native American man who had schizophrenia and bipolar disorder.
He was on his way from an aunt's house in South Dakota to his mother's house in Oklahoma City when he was told to get off the bus in Omaha because of his behavior. When he didn't arrive as expected, his mother called Omaha police the next day to report him missing.
From the bus station, he made his way to the Bucky's near 60th and Center Streets. Police were called after Bear Heels refused to leave. The responding officers included Scotty Payne, Ryan McClarty, Jennifer Strudl and Makyla Mead.
Police detained Bear Heels and put him in a cruiser. They consulted with his mother, Renita Chalepah, who asked them to take him to a crisis center. She and the officers decided they would drop him back off at the bus station instead.
After a struggle involving officers, including Strudl and Mead, Payne shocked Bear Heels a dozen times with a Taser — some of the shocks coming while Bear Heels was handcuffed and sitting limply against the rear tire of a police cruiser. McClarty punched Bear Heels repeatedly after Bear Heels worked his hand free from a handcuff.
He stopped breathing and was later declared dead. A coroner determined that Bear Heels died a "sudden death associated with excited delirium, physical struggle, physical restraint and use of a (Taser)."
Friday, Noel Greer said the long walk helped her to process the tragedy of Bear Heels' death. Attendees shouted "Native lives matter" and "long live Zachary Bear Heels."
Several Native American activists said not enough has changed since Bear Heels' death.
"As I get older, nothing has really changed for my people," said Levelle Wells, who serves on the City of Omaha's Native American advisory board and is president of the Big Elk Native American nonprofit.
Marisa Miakonda Cummings, a member of the Omaha Tribe, said America was built on systemic racism. That wound has been felt by generations of Native Americans who still experience deep disparities when it comes to health, income and employment.
"We struggle with alcoholism and we struggle with addiction because we are hurting," she said. "Our hearts hurt and our spirits hurt because our way of life was taken from us violently.
"We are not violent," she continued. "But we may need to be violent moving forward, if that's what it takes to make change, we'll do whatever it takes to make change, because my babies will not die."
Note: Renita Chalepah, Zachary Bear Heels' mother, said Saturday that she now spells her son's last name as two words. This story has been updated to reflect that spelling. 
---
Photos: Several rallies and protests in Omaha on Friday
Friday BearHeels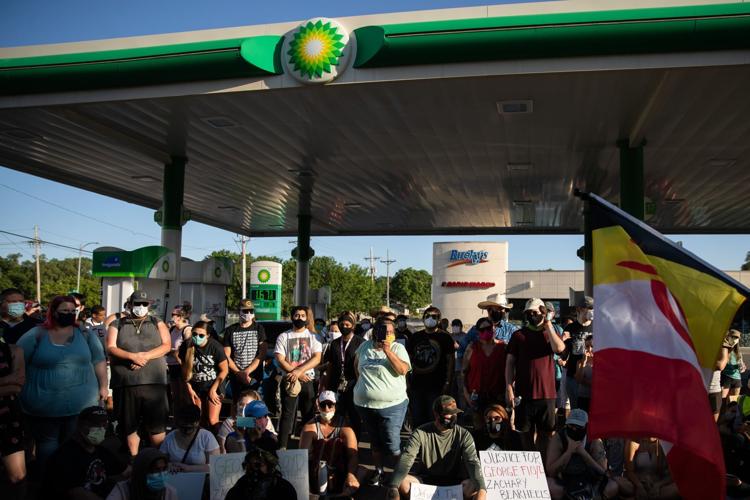 Friday BearHeels
Friday BearHeels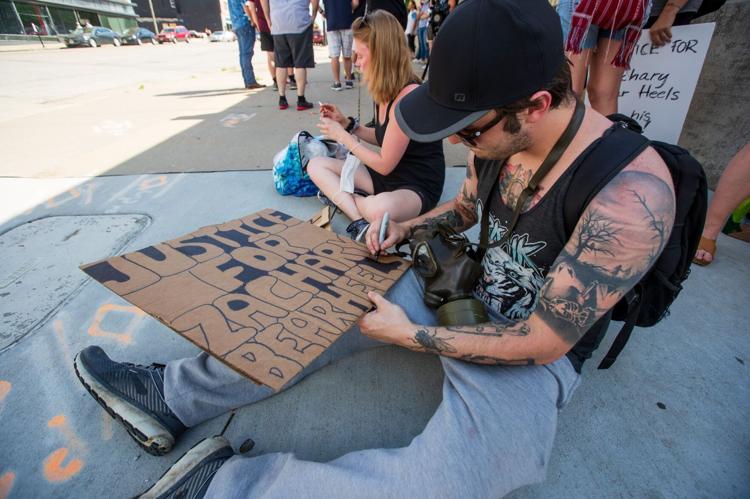 Mural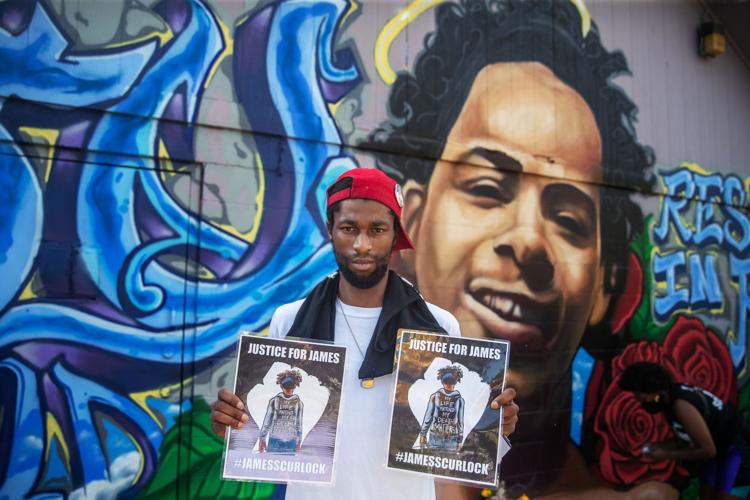 Mural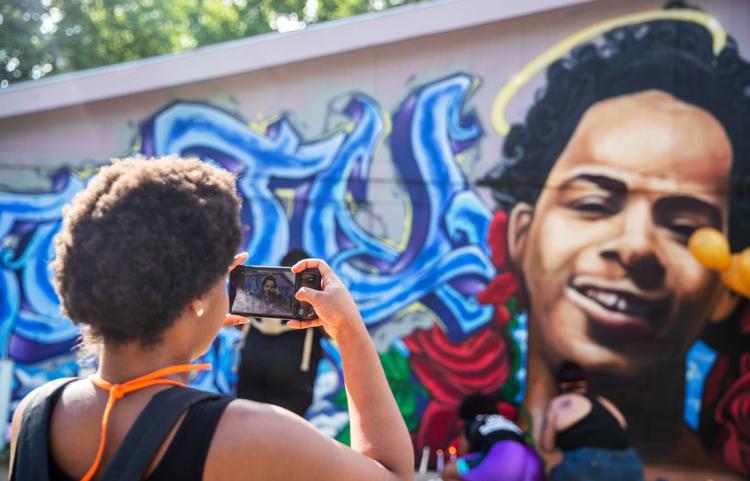 Mural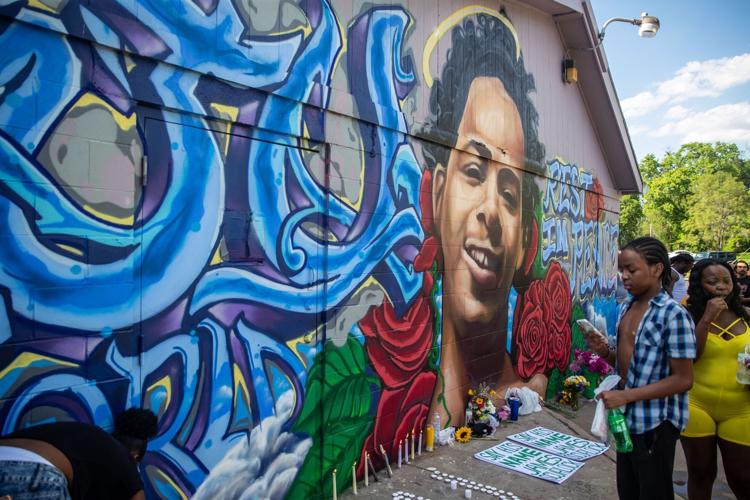 Friday Rally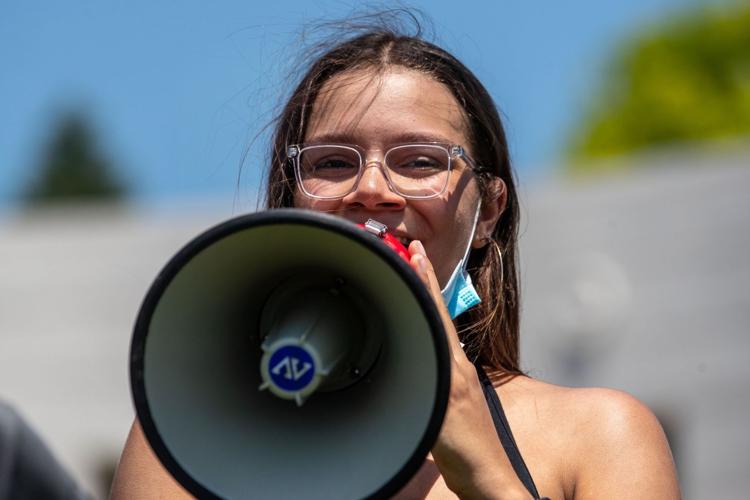 Friday Rally

Friday BearHeels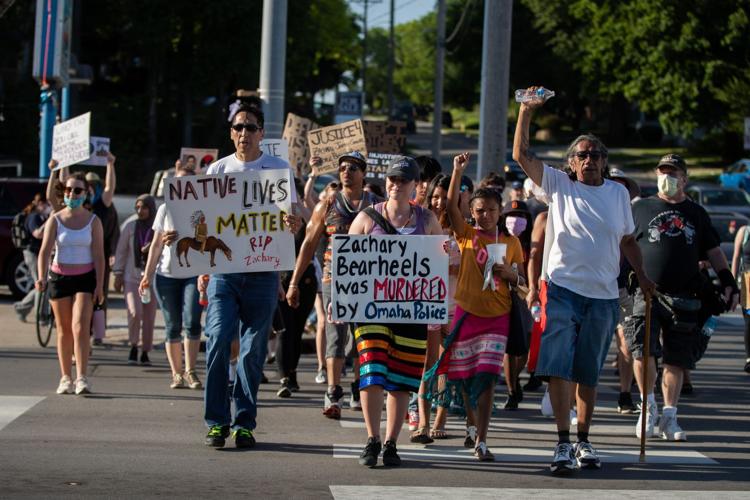 Friday BearHeels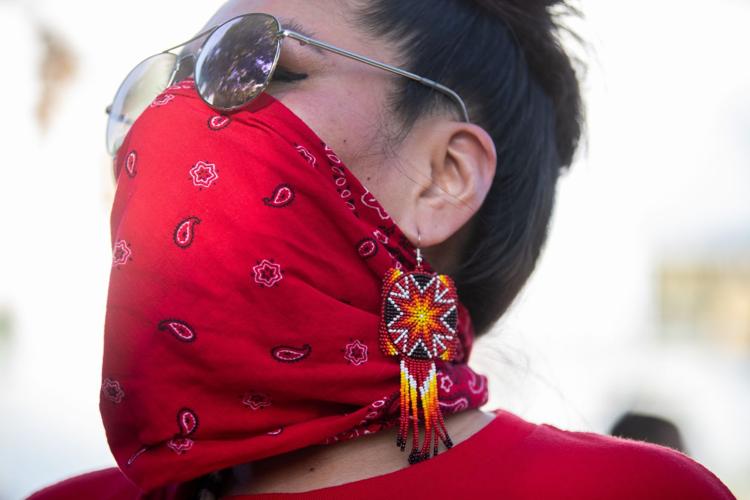 Friday BearHeels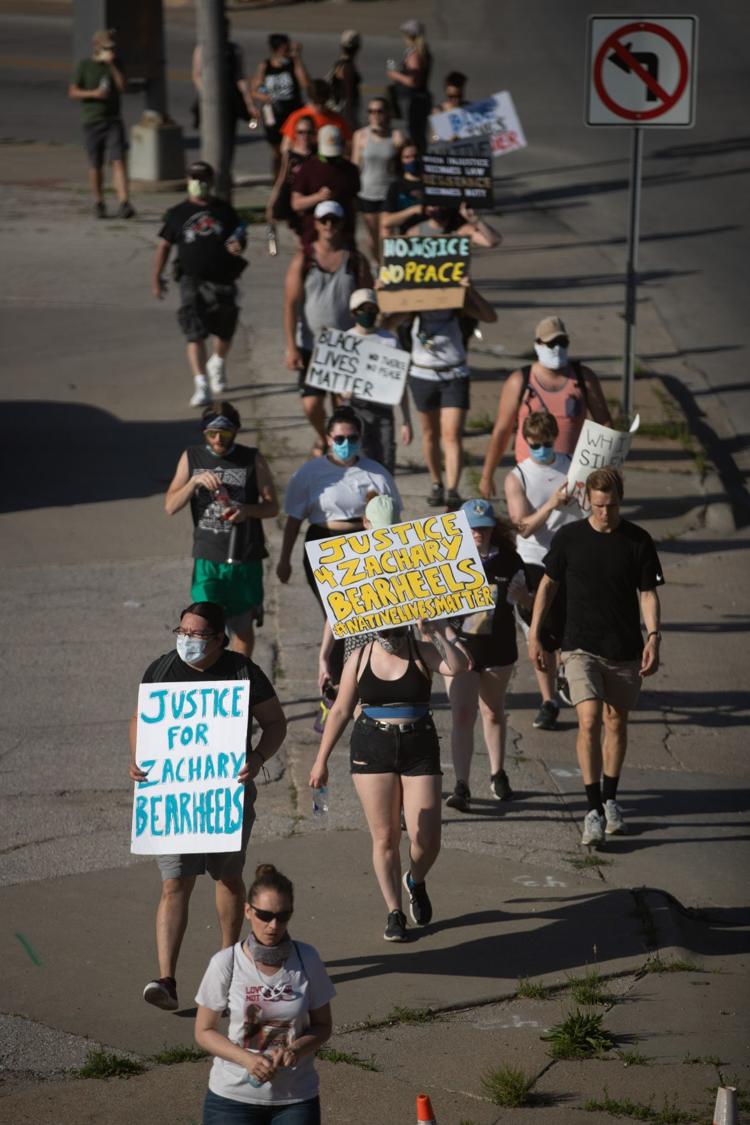 Friday BearHeels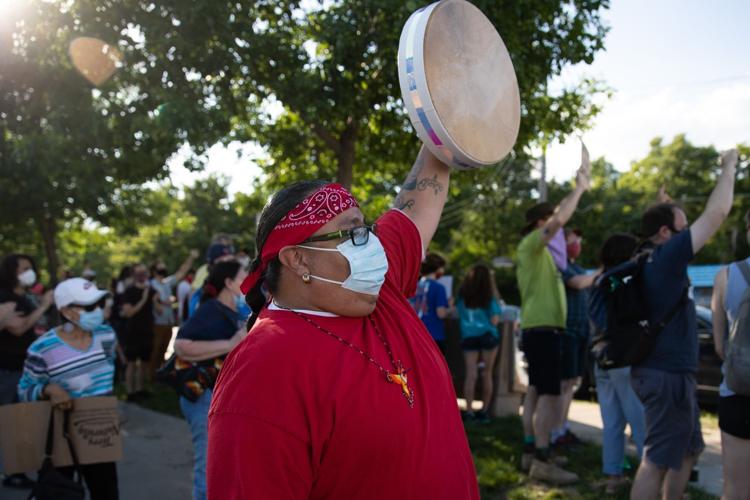 Friday BearHeels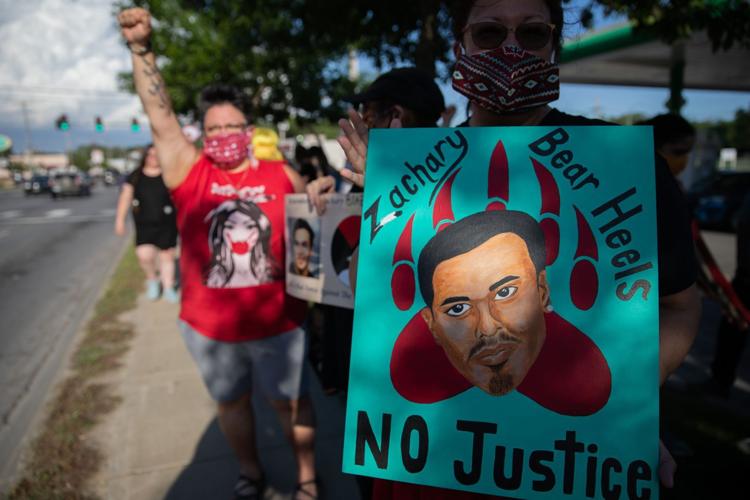 Friday BearHeels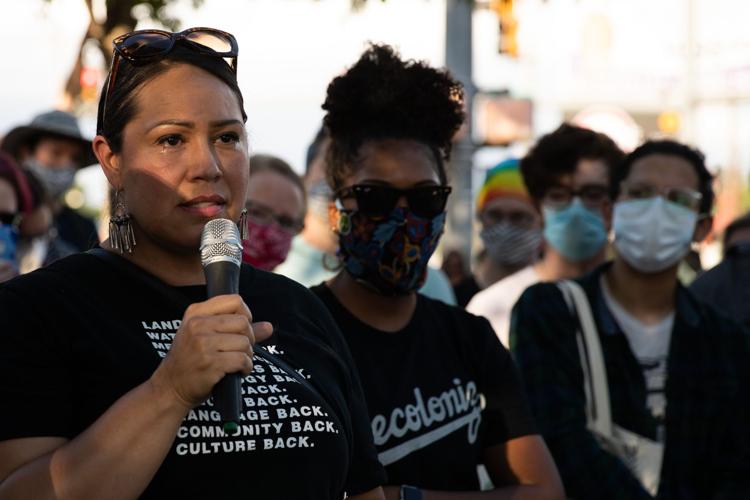 Friday BearHeels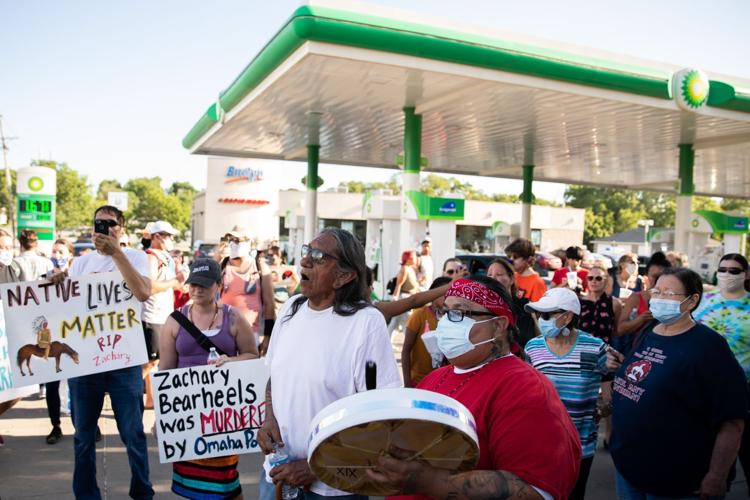 Friday BearHeels
Friday BearHeels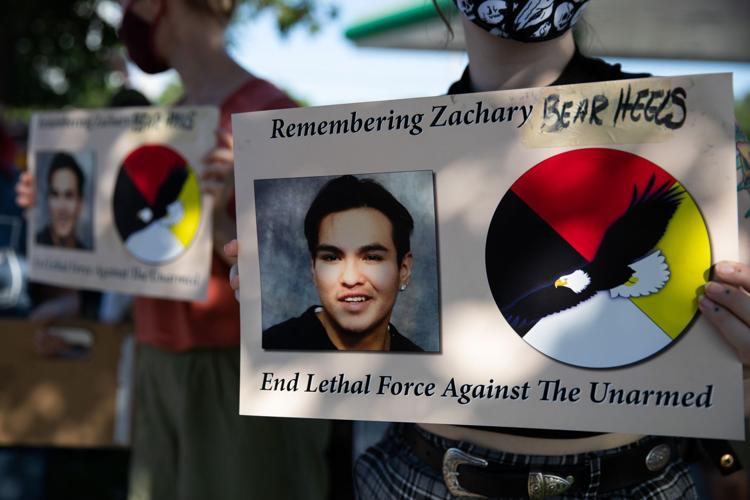 Friday BearHeels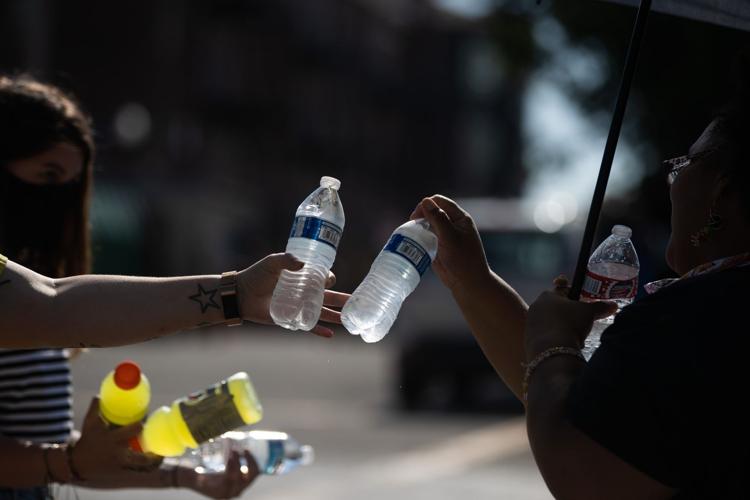 Friday BearHeels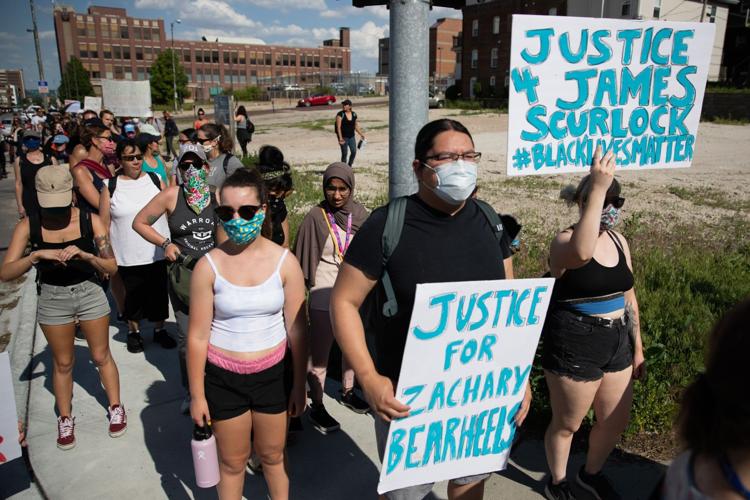 Friday BearHeels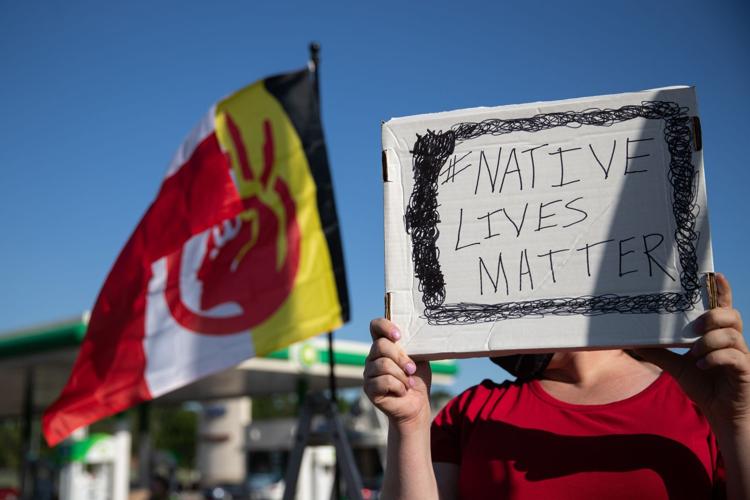 Friday BearHeels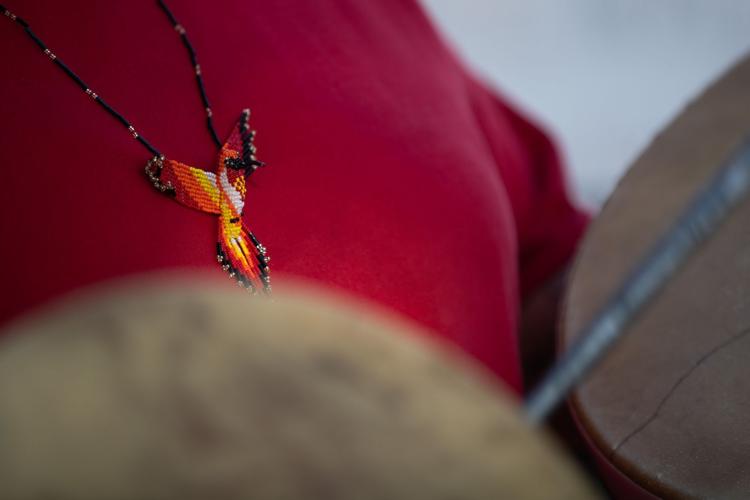 Friday BearHeels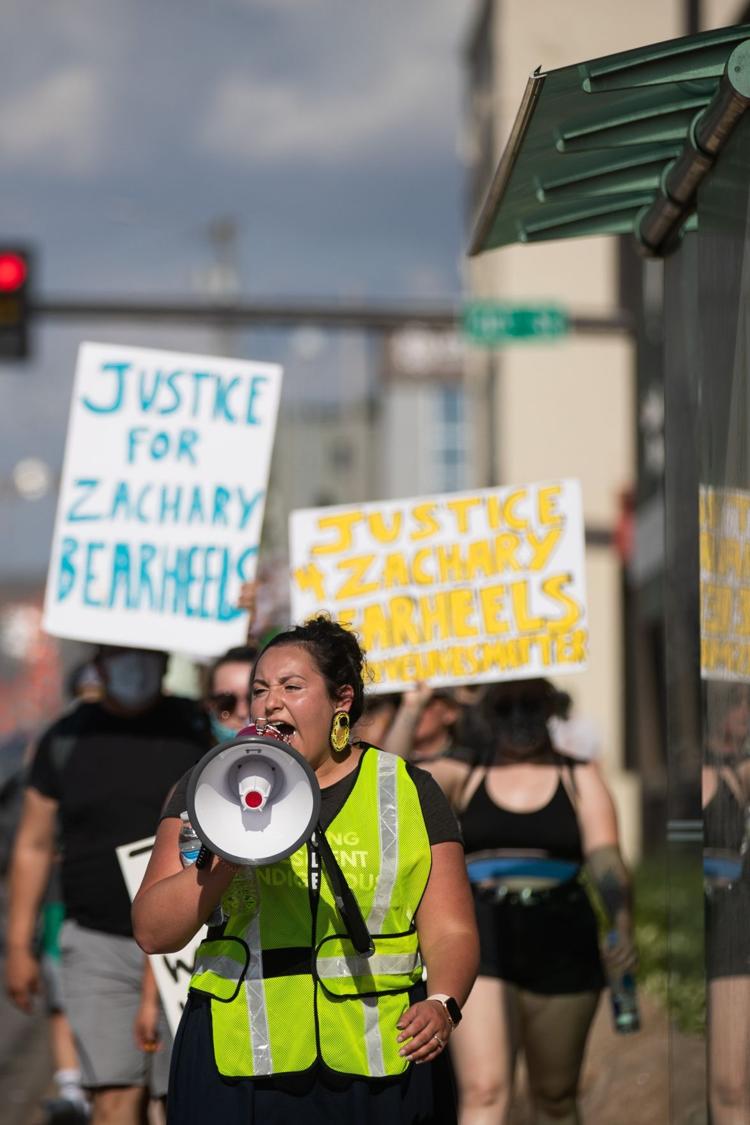 Friday BearHeels
Friday BearHeels
Friday BearHeels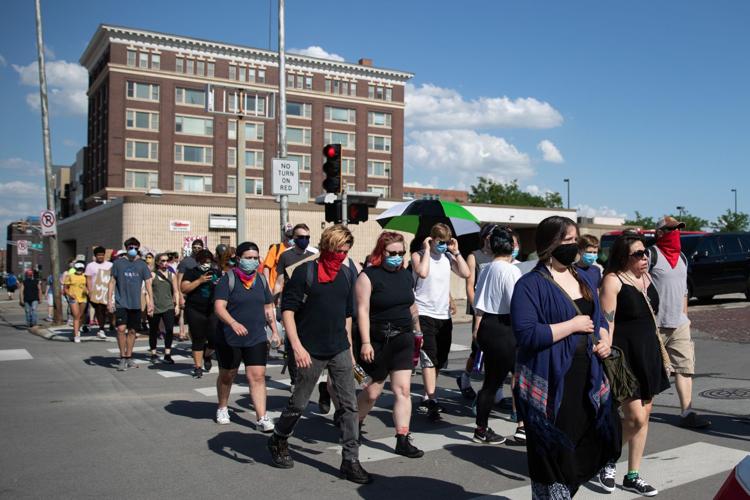 Friday BearHeels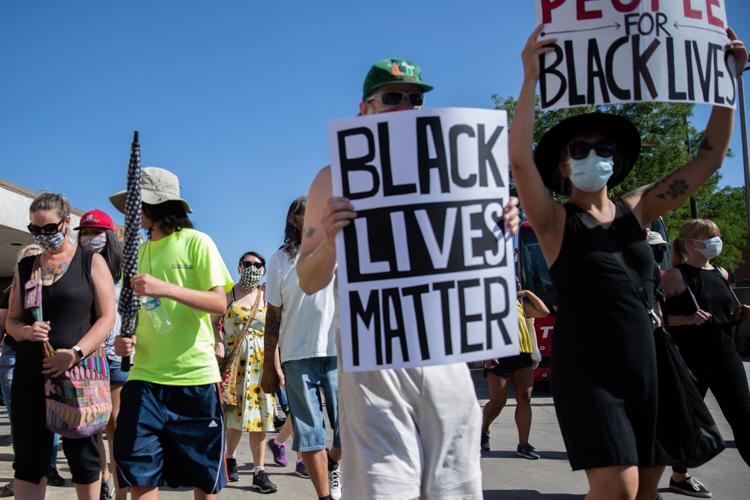 Friday BearHeels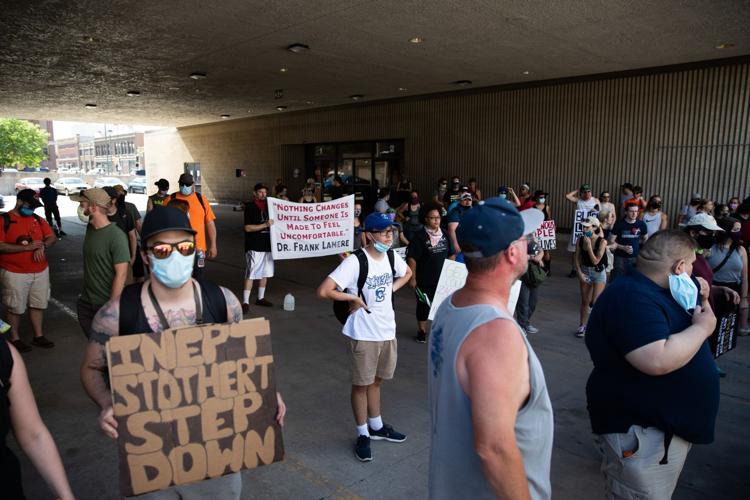 Friday BearHeels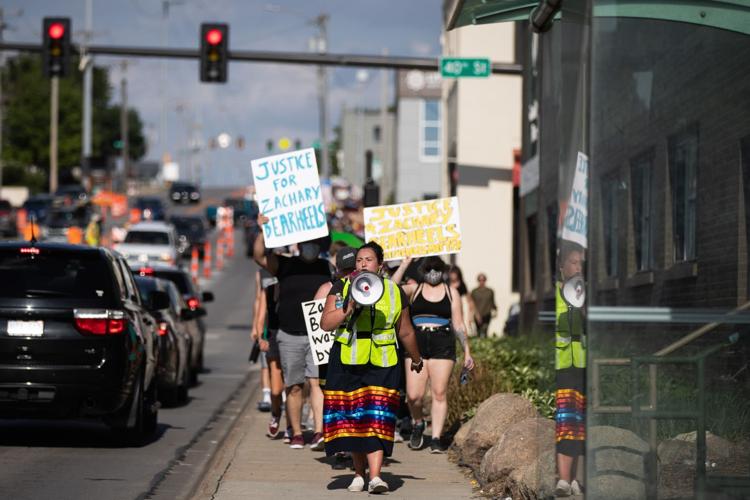 Friday BearHeels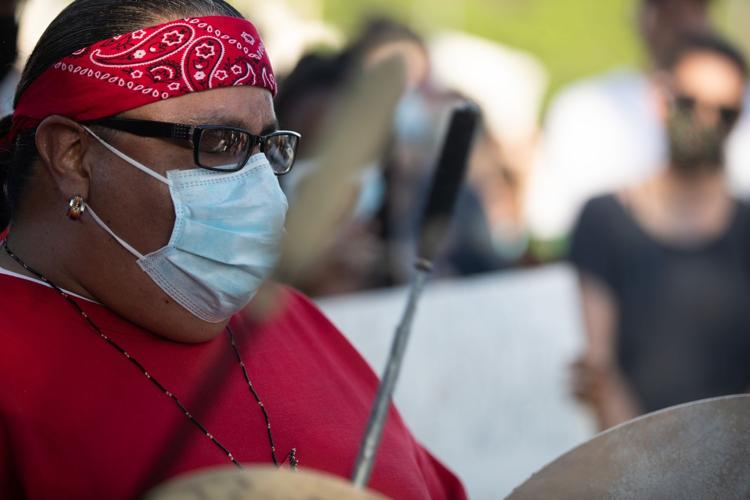 Friday BearHeels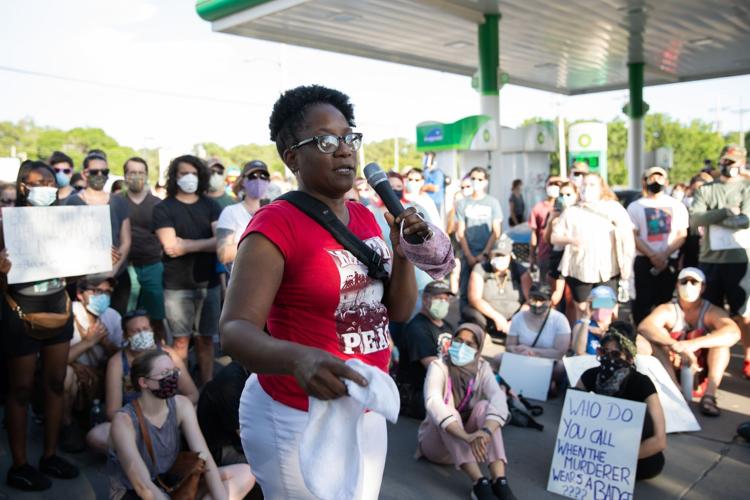 Friday Rally

Friday Rally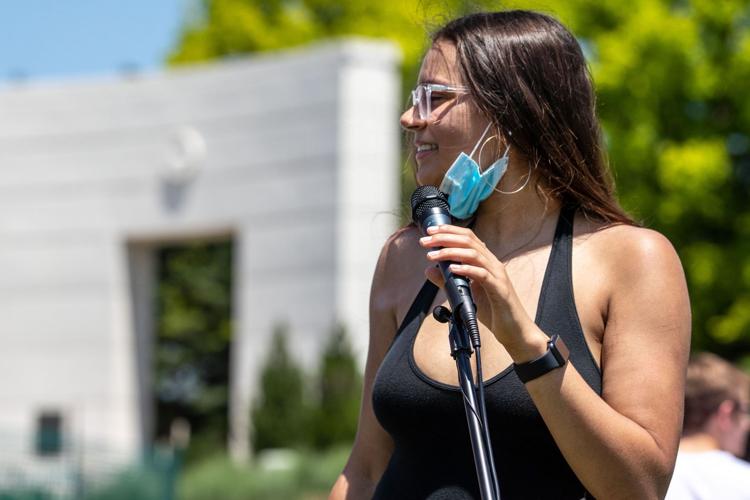 Friday Rally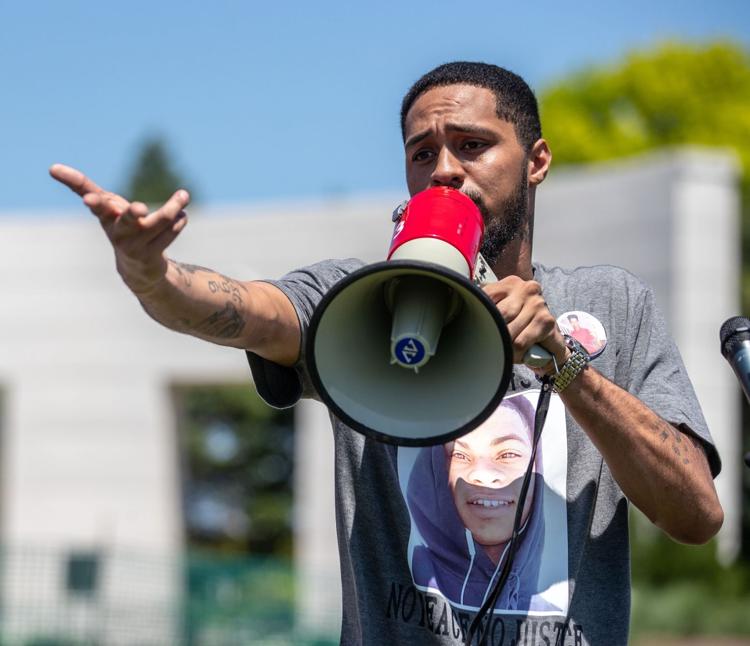 Friday Rally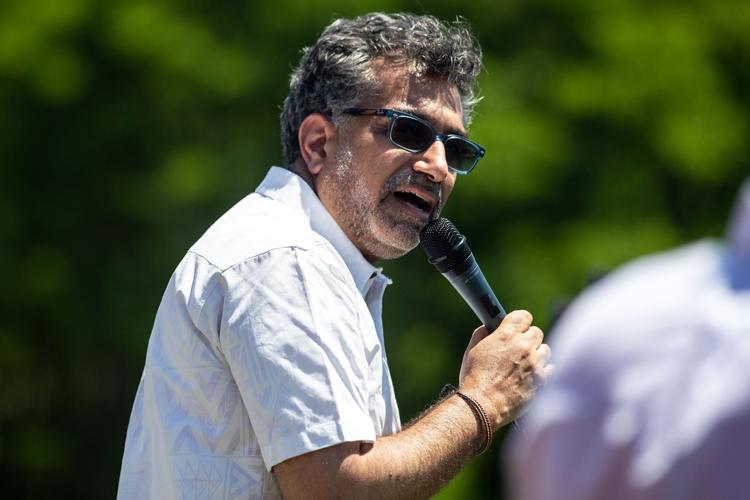 Friday Rally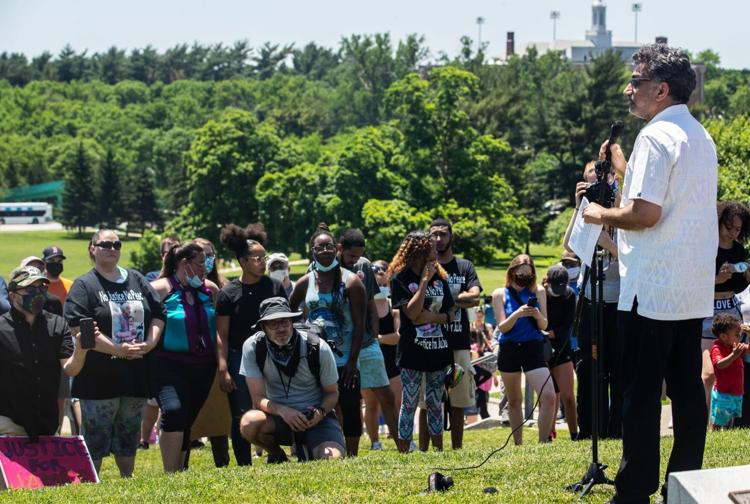 Friday Rally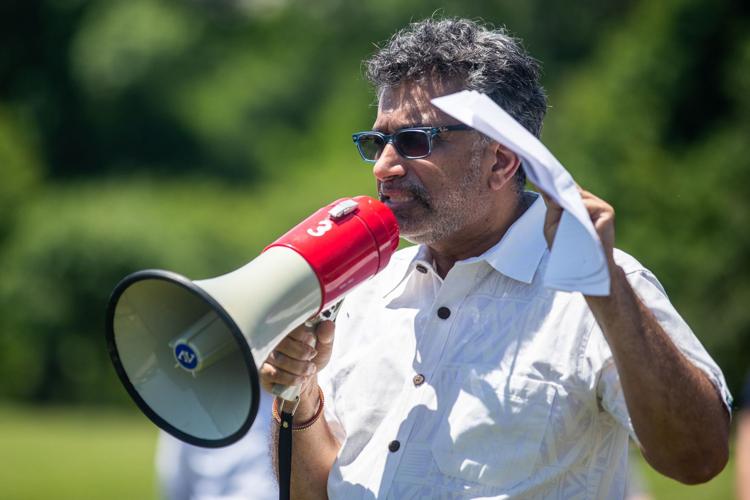 Friday Rally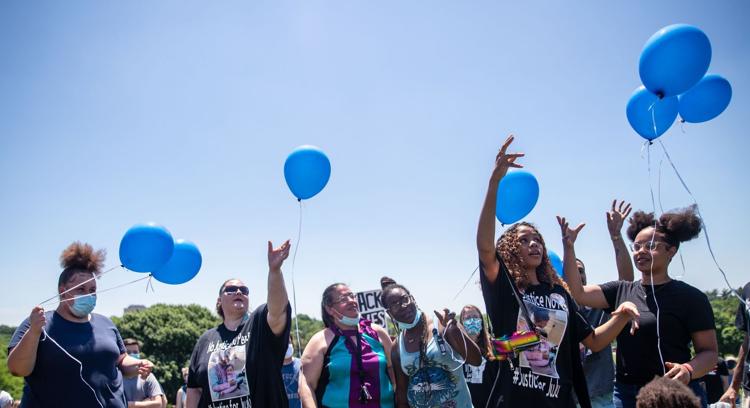 Friday Rally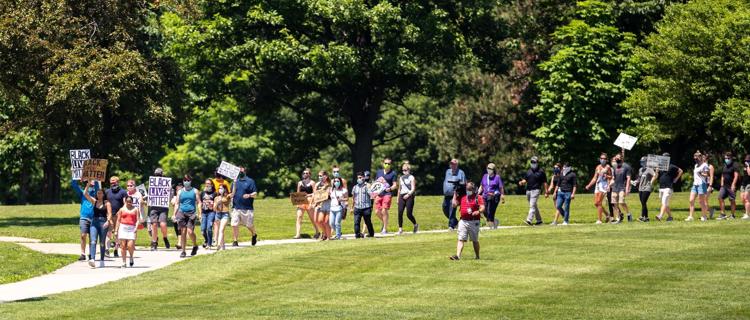 Friday Rally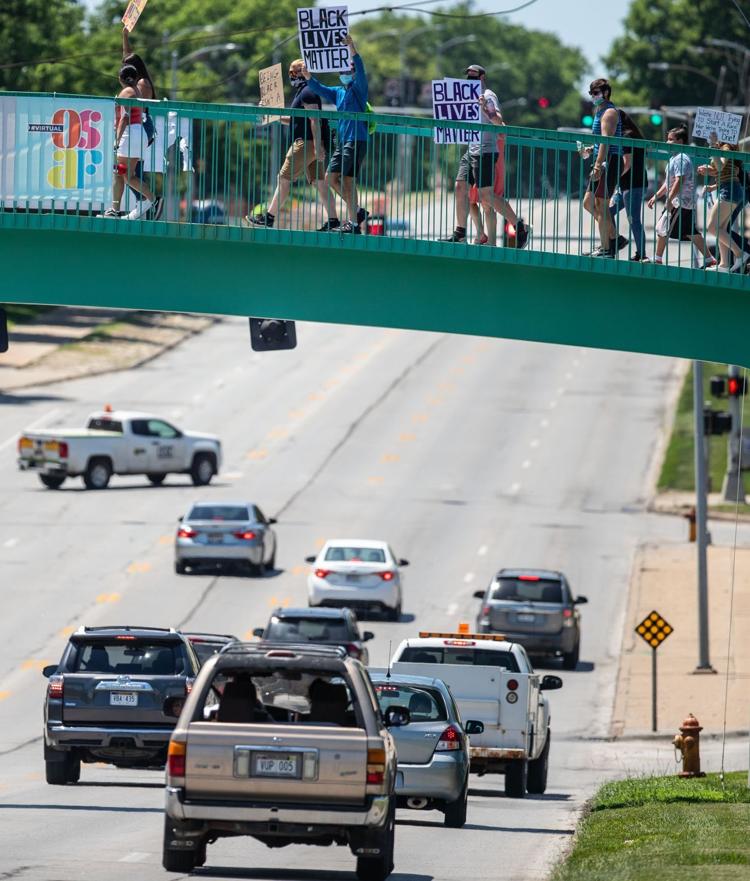 Friday Rally
Friday BearHeels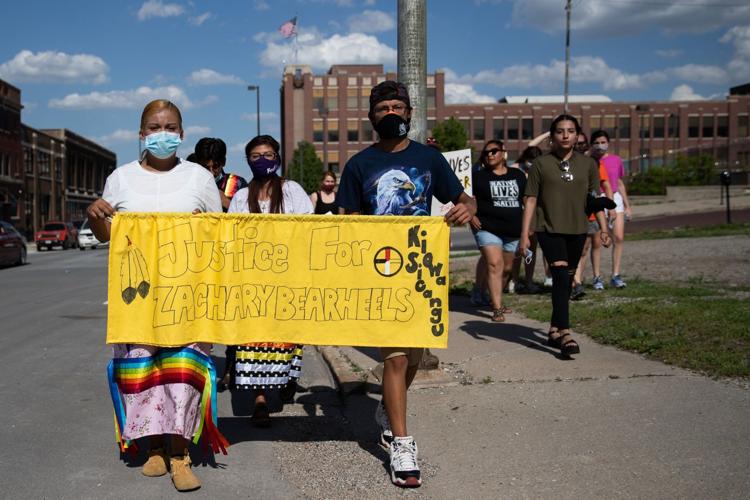 Friday BearHeels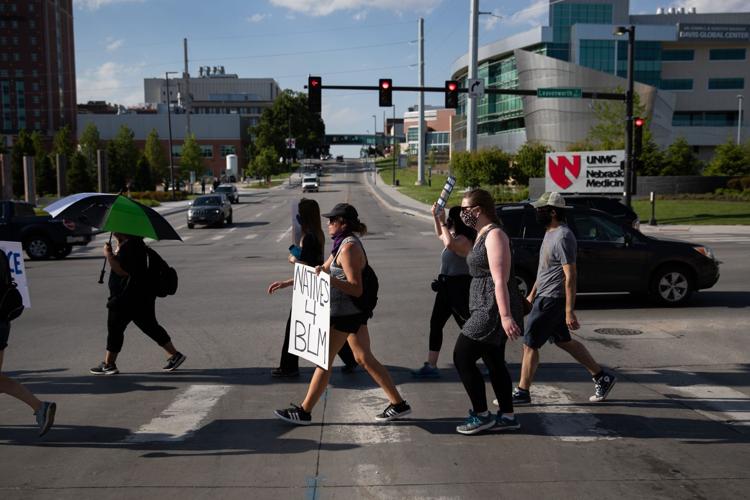 Friday BearHeels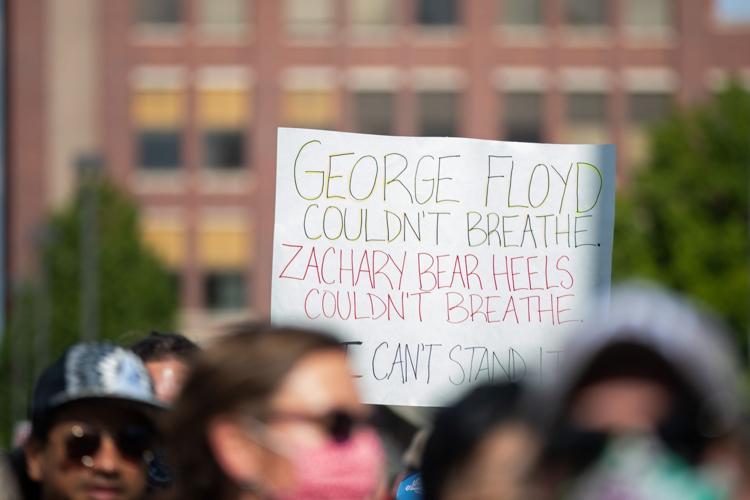 Friday BearHeels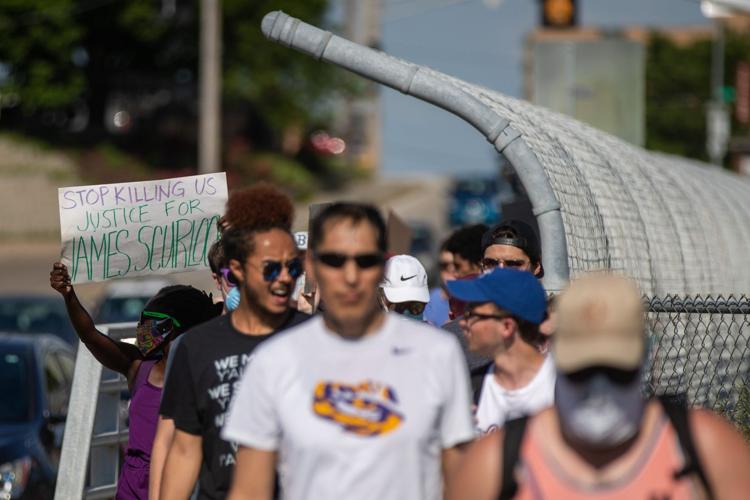 Friday BearHeels