Omaha has won a multimillion dollar federal grant to help demolish the Spencer Homes public housing apartments and redevelop the north Omaha site and its surrounding neighborhoods, The World-Herald has learned.
Federal and city officials are expected to announce the grant Monday in a press conference. Officials declined to comment or could not be reached for comment Friday. But The World-Herald confirmed through multiple sources that the city had won the grant.
The exact amount of the grant could not be determined Friday. But the City of Omaha and the Omaha Housing Authority had applied for up to $30 million.
Mayor Jean Stothert could not be reached for comment Friday. City Council President Ben Gray, whose district includes north Omaha, declined to comment. David Levy, chairman of the OHA board, would not confirm that Omaha's grant application had been approved. But he said "we are very hopeful."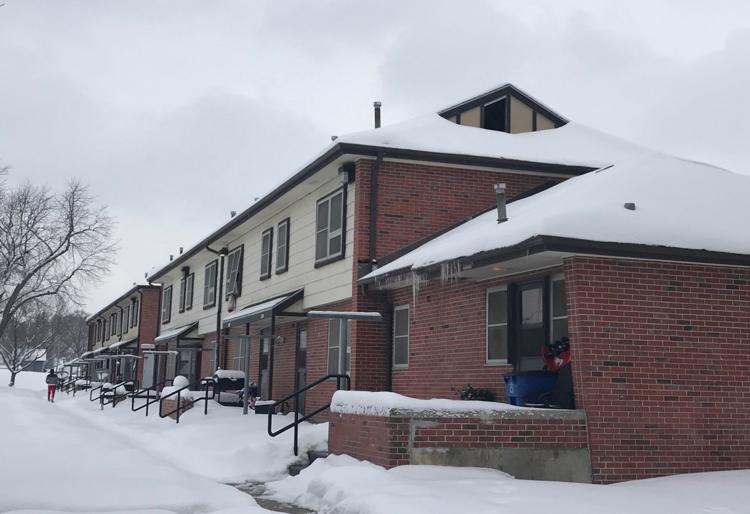 "It would be a tremendous opportunity for Omaha, for OHA and its community partners," Levy said.
The money, from the U.S. Department of Housing and Urban Development, will represent a major investment in an economically distressed part of Omaha.
The grant will be used to tear down the Spencer Homes public housing apartments, erect mixed-income housing in their place, increase support services and otherwise improve challenged neighborhoods along 30th Street in north Omaha.
The funding comes from HUD's Choice Neighborhoods Implementation Grants. The program aims to help communities redevelop neighborhoods, often in part by demolishing aging public housing complexes and replacing them with mixed-income housing.
Omaha was chosen as a finalist in February along with three other cities: Baton Rouge, Louisiana; Newport News, Virginia; and Norfolk, Virginia.
In Omaha, the money would help build more than 400 apartments, townhouses and houses, according to the city's grant application. It would boost the completion of the new Highlander mixed-use development. It would help connect the new developments and existing neighborhoods with such places as Howard Kennedy Elementary School, the Omaha Early Learning Center at Kennedy, the Charles Drew Health Center and the Highlander Accelerator Building, a commercial and community center.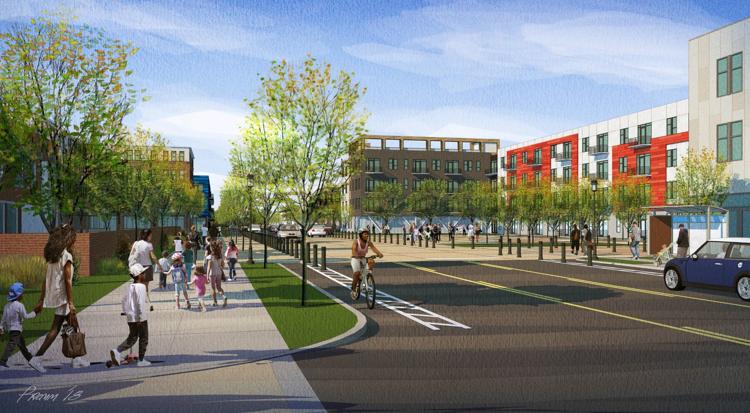 The City of Omaha and Omaha Housing Authority applied for the funding from the U.S. Department of Housing and Urban Development. The city and housing authority would partner with 75 North Revitalization Corp., the Warren and Susie Buffett-backed nonprofit that's developing Highlander; and with Brinshore Development, a national company whose past projects include redeveloping Chicago's notorious Henry Horner Homes public housing project.
The Omaha application includes a "North 30th Transformation Plan" for an area roughly between the North Freeway and 33rd Street, from Cuming to Pinkney Streets. It builds on the momentum of the Highlander and Prospect Village redevelopment efforts.
The grant would leverage $157 million in other investment to transform the North 30th Street corridor, city officials said in February. That includes philanthropic donations, bank financing, a variety of tax credits, city funds and other sources. Some of those investments have already occurred; others would come in the future because of the HUD grant.
The Spencer Homes complex was built in the late 1940s. More than 300 people live in its 111 apartments, spread through 23 buildings. The apartments, barracks-style buildings and the complex's layout are not conducive for family life, OHA officials have said.
An assessment from Alley Poyner Macchietto Architecture said Spencer Homes buildings and apartments are substandard in design and in poor condition. The layout of the complex isolates it, marks it as public housing, stigmatizes the people who live there and raises security concerns.
Some of the new housing at Highlander would be built before Spencer Homes would be torn down. People from Spencer Homes would be given vouchers and could move to Highlander or somewhere else of their choice. Once the new development, called Kennedy Square, is built, Spencer Homes residents would have priority to move back there.
Sign up for our Money headlines newsletter
Get the latest development, jobs and retail news, delivered straight to your inbox every day.
Changing Omaha: More than 50 stories of local development projects in the works
An ongoing list of some our development stories from 2018, with the most-recent stories at the top.