The Omaha City Council asked Tuesday whether the city needs to spend more money in 2020 on pothole repairs, recycling and housing code inspectors.
City department leaders answered five hours of council questions Tuesday about Mayor Jean Stothert's proposed budget. A few highlights: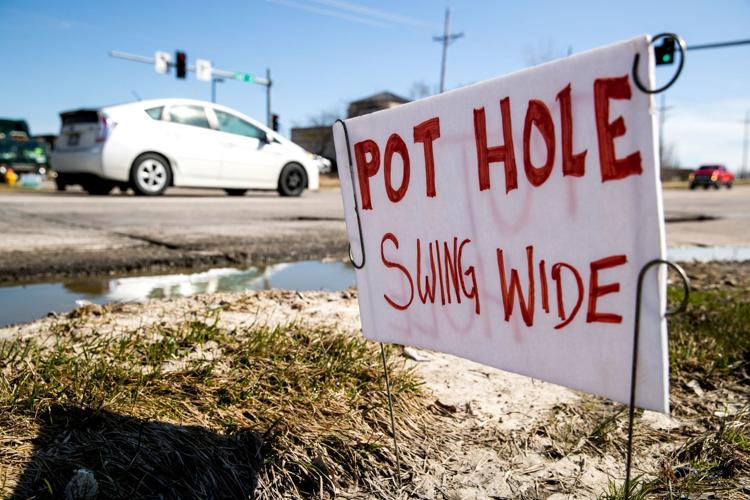 Streets
No department faced more questions than Public Works, the fee- and tax-funded agency responsible for streets, sewers, trash, recycling and more.
Public Works Director Bob Stubbe spent nearly an hour explaining the department's $434.9 million budget, including capital spending.
Stubbe and Finance Director Steve Curtiss also fielded council questions about planned spending on people, trucks and potholes.
Councilman Brinker Harding asked whether Public Works had set aside enough money to hire street maintenance contractors in 2020 — $550,000.
Public Works in 2019, after a terrible winter for potholes, spent more than $3 million on private contractors to help city crews catch up, Stubbe said.
But Omaha street maintenance supervisor Austin Rowser built his 2020 road maintenance budget for a typical year, Stubbe said, not an exceptional one.
Until this year, Stubbe told council members, the last time the city needed private contractors to patch potholes was 2010.
"Typically we shouldn't have to use a contractor at all," Stubbe said. "Whether we need to use them depends on what kind of winter we have."
Stothert's 2020 budget includes funding for seven new street maintenance workers to patch roads and help clear ice and snow.
Councilman Pete Festersen asked if that was enough to be fully staffed. Stubbe said it was enough to meet industry standards on staffing.
Recycling
Harding and Councilwoman Aimee Melton asked why Public Works' 2020 budget included no funds for expected new costs to process local recycling.
The reason: Officials said they don't yet have a number to budget. The city is likely to seek a new recycling processing contract early, perhaps yet this year.
The existing contract expires at the end of 2020, but local recycling processor First Star Recycling has said it is losing money and needs out of its contract.
Today, the city just about breaks even on recycling. First Star wants to charge Omaha a tipping fee of up to $100 per ton of waste it drops off to recycle.
Currently, First Star doesn't charge the city. Paying the fee could cost Omahans an extra $1.7 million a year, or nearly $1 per month per household.
The city's position is that it can't renegotiate the contract without running afoul of laws meant to keep contract bidding processes open and fair.
So Stubbe's department aims to craft a new bid early that will adjust to market conditions, costing the city less if the market for recyclables rebounds.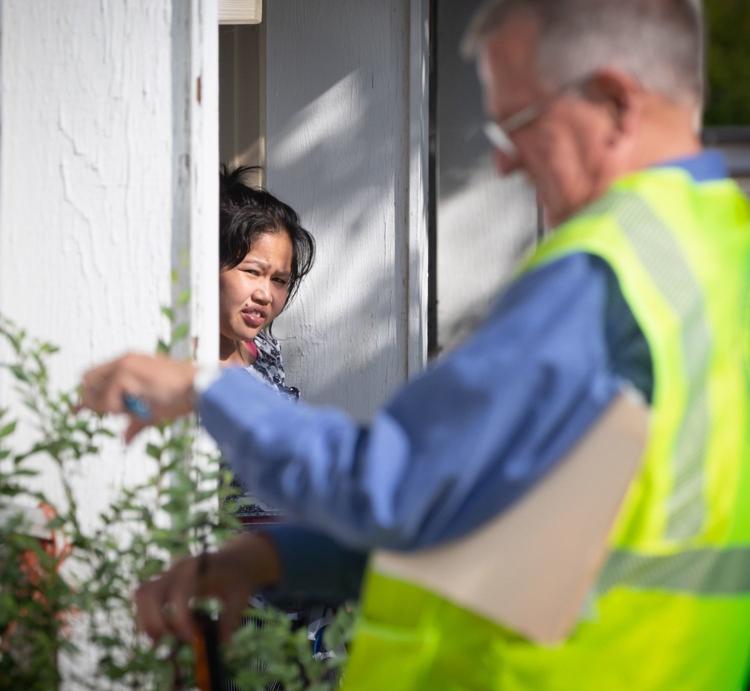 Housing inspectors
It was clear before Tuesday that Planning Director Dave Fanslau would face questions about adding only a single housing code inspector in 2020.
Many have said the city needs more than 10 housing code inspectors to start implementing the city's increased focus on pursuing problem landlords.
Councilman Ben Gray asked Fanslau why the city thought adding a single inspector in 2020, to reach 10, was enough.
Fanslau said the city had been getting by with six inspectors until about a year ago, when it filled three inspector positions that had been funded but not filled. The inspectors follow up on reports of substandard properties and try to get code violations corrected or prosecuted.
He said adding a tenth inspector should be good for now. He aims to add two more inspectors in 2021 and two or three in 2022, when mandatory inspections of all rental properties begin under the ordinance.
The city set out to improve reporting and follow-through of housing code violations after finding thousands at Yale Park Apartments.
"I think we're headed in the right direction," Fanslau said. "I believe that the (code inspections) section is being managed probably better than it ever has been."
Sign up for World-Herald news alerts
Be the first to know when news happens. Get the latest breaking headlines sent straight to your inbox.