There is no place like Nebraska — and I'm honored to be back home after 36 years away.
I'm the new editor of your World-Herald, a Beatrice native and University of Nebraska-Lincoln journalism graduate who's been blessed to have a newspaper career that's been a seminar in America. I've worked in big cities (Detroit and Cincinnati), small towns (Glenwood Springs, Colorado) and in red, blue and purple states; had a front-row seat to presidential politics in Des Moines; and met my wife in Abilene, Texas.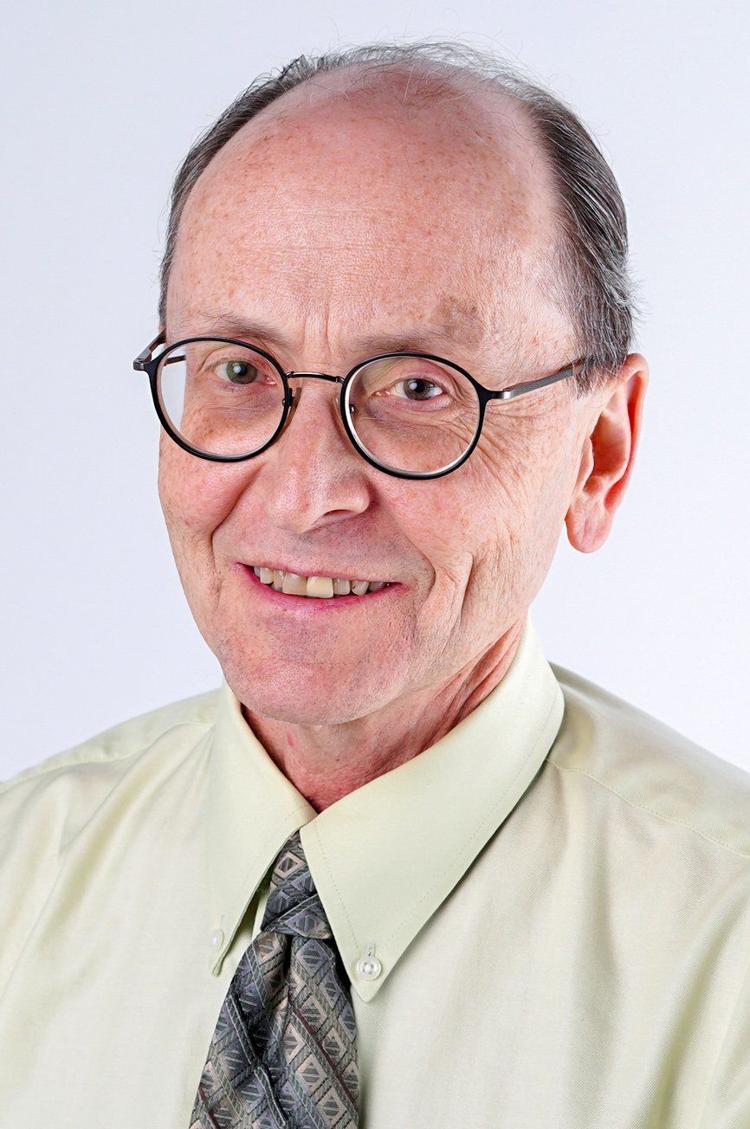 I've always been proud during this amazing journey to say I'm a Nebraskan and have always felt the warmth of tribal familiarity when I've visited.
So it is, then, that coming home to practice my profession matters a lot to me because both journalism and Nebraska matter a lot to me.
It matters that news organizations hold government accountable and insist on openness, that journalists fight to find a sustainable way forward for our profession and help students on that path, that we stand up for Nebraskans and give them voice. It matters that we look without blinking and tell hard truths and that we seek out and celebrate the human good in everyday life.
As editor of The World-Herald, where I was a newsroom intern in 1979, I'll make these promises:
We will listen. I had a political science professor who said, "Democracy works when the shoe pinches." We will seek to find and understand those sore spots in our neighborhoods, schools, workplaces and more, and then press for solutions. You can reach me at randy.essex@owh.com.
We will be fair. That doesn't mean you'll agree with everything you read, but we will seek to represent all reasonable sides in our news columns.
We will be champions for our communities. Often, that will mean calling out bad behavior and sloppy spending along with triumphs.
We'll be honest and accountable. As our customers, you have a right to expect perfection. We are human, though, and will be upfront when we fall short.
We'll be responsive to calls and emails in respectful discourse.
Without a doubt, The World-Herald is different than it was when I was an intern or even than it was 10 years ago. The news industry has undergone convulsive disruption from the Internet, smartphones and the advent of Google and Facebook advertising.
This is hardly the only industry that's been disrupted in the post-Recession digital age.
That's simply reality, but what we do is too important not to work hard and creatively to fulfill our community responsibilities. That's going to mean actively listening to find key issues in the community and being disciplined in how we invest our limited reporting time.
Something that's absolutely clear is the dedication of The World-Herald staff to Omaha and Nebraska. Most are longtime residents whose knowledge of community and skills show daily at Omaha.com and in the paper. It's been a professional joy to acquaint myself with the quality of journalism that my new colleagues deliver day in and day out.
You have a stake in this. Quality journalism needs your engagement — and your support. This work doesn't get done for free and remains a good deal. A digital subscription, with full access to the work of Nebraska's best journalists, is just $10.99 a month.
---
The Omaha World-Herald's best images of 2019
Canada geese fly over Flanagan Lake at sunset in Omaha, Nebraska.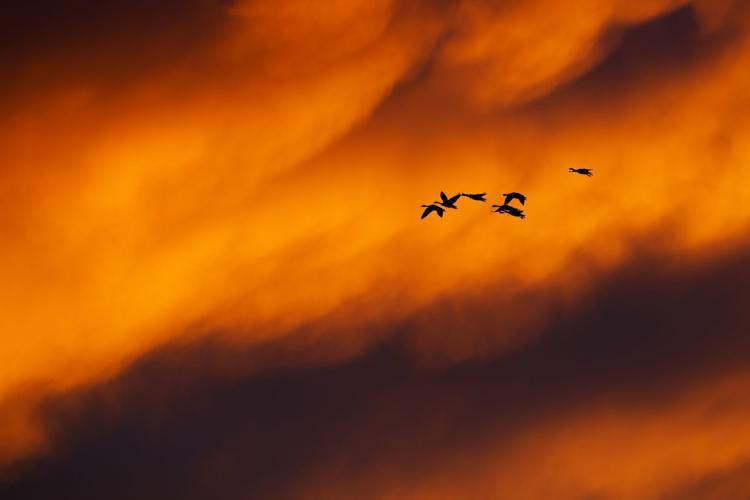 Director and CEO of Omaha's Henry Doorly Zoo and Aquarium Dennis Pate, speaks to the media about newly hatched gentoo penguin chicks before they enter their habitat in the Suzanne and Walter Scott Aquarium at the Henry Doorly Zoo.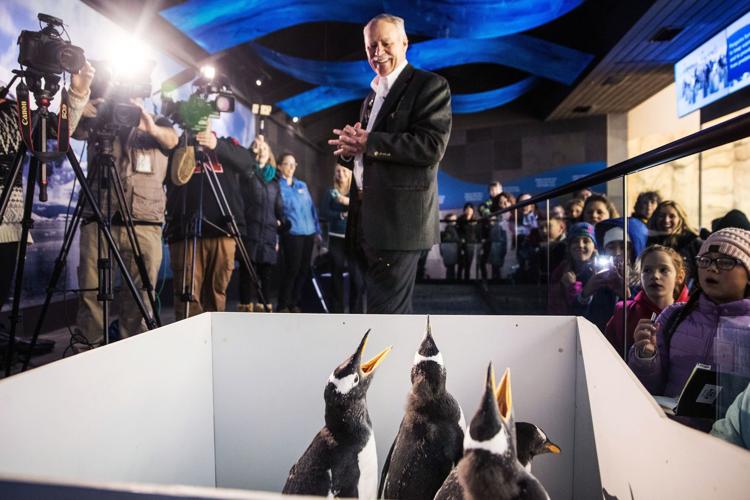 Creighton players huddle up prior to a college basketball game against Georgetown at the CHI Health Center.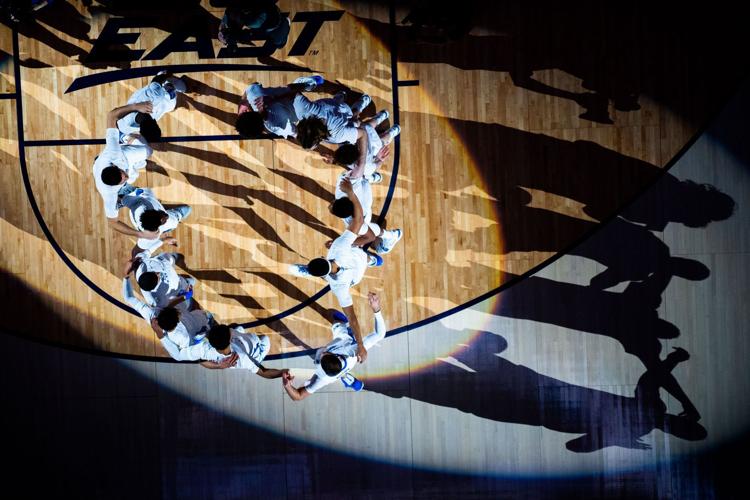 Charles Relford waits to pick up his brother at 24th and Pratt Streets with his three dogs.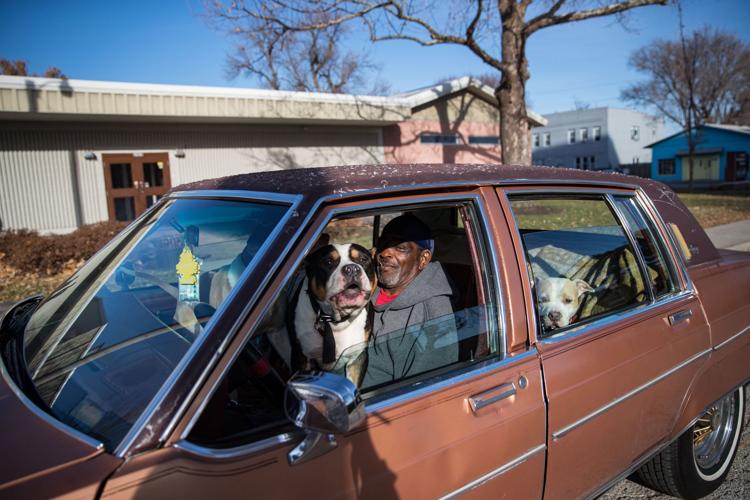 Two-year-old Hannah Bonnot of Denver, Colorado, stands in awe before "Mountain Outlaw" taken at Grand Teton National Park, Wyoming, on display at Tom Mangelsen's "Life in the Wild" exhibition at the Durham Museum in Omaha, Nebraska.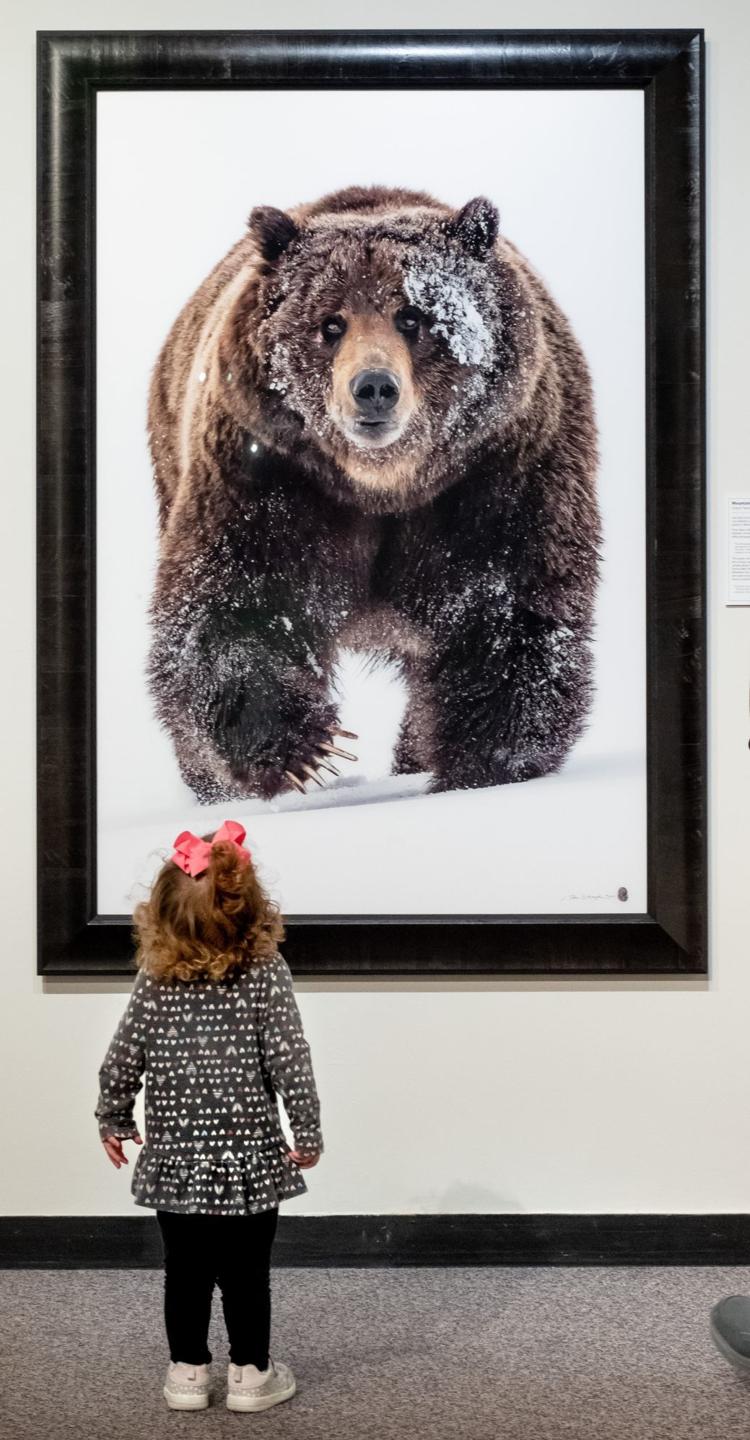 High School football players from Nebraska and Iowa who have been selected as the Omaha World-Herald's Super Six pose for a portrait at the boxing arena located at Camp Ashland in Ashland, Nebraska.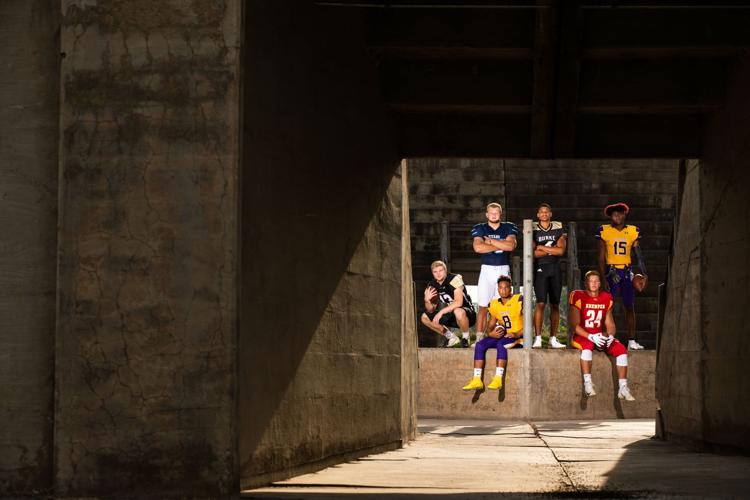 Bellevue West teammates, from left, CJ Lilienkamp and Devin Mills make snow angels as they celebrate their Class A state title win over Westside.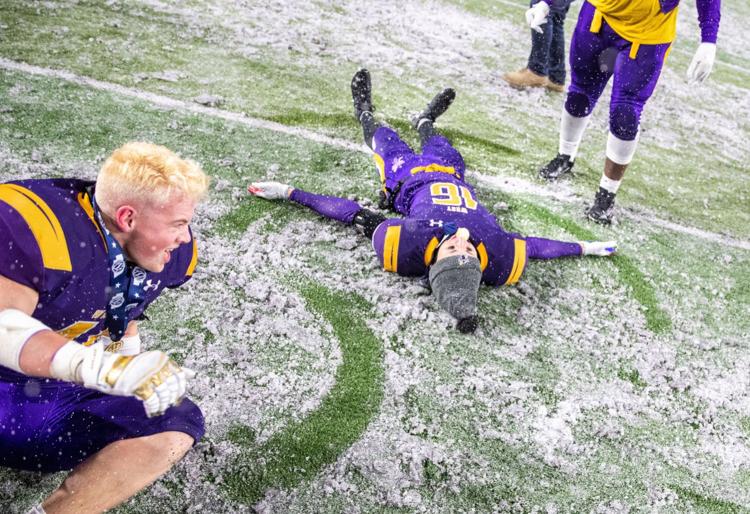 Craig Bachmann throws a training dummy for his dog, Bedlam, a Chesapeake Bay retriever, to retrieve at Standing Bear Lake in Omaha, Nebraska. Bachmann said he was doing some obedience work with Bedlam as well as some lining drills.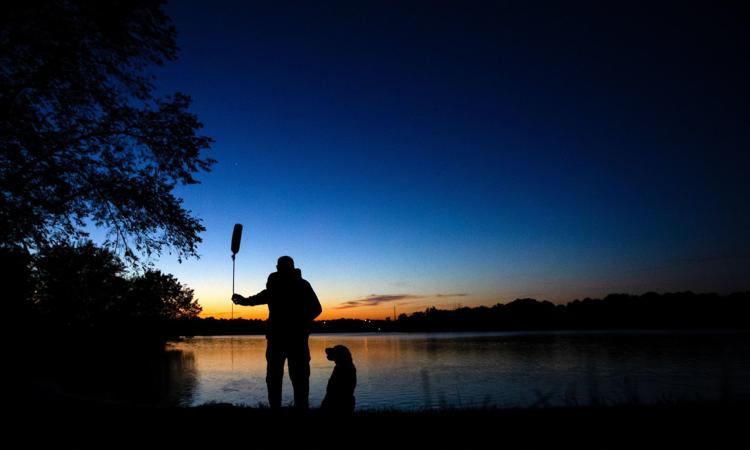 Seventh-grade students from Nathan Hale Middle School are reflected in a The New Negro Escapist Social and Athletic Club a portrait by Rashid Johnson while touring 30 Americans, an exhibition from the Rubell Family Collection at the Joslyn Art Museum.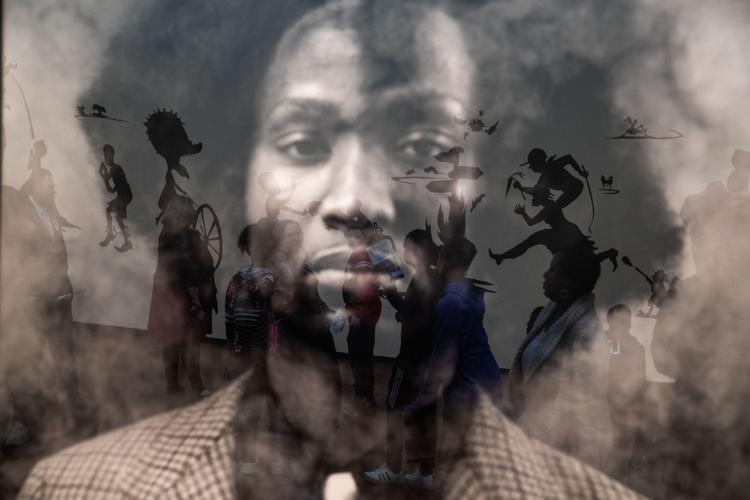 Water covers a road near Valley, Nebraska, on Friday, March 15.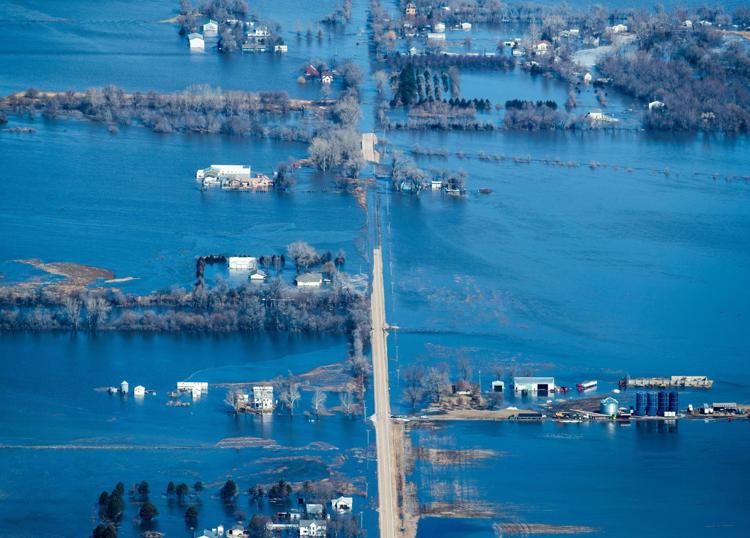 Joe Zavadil, 14, of Omaha, leaps to a lower level of berm seating during the Class B girls state soccer championship game.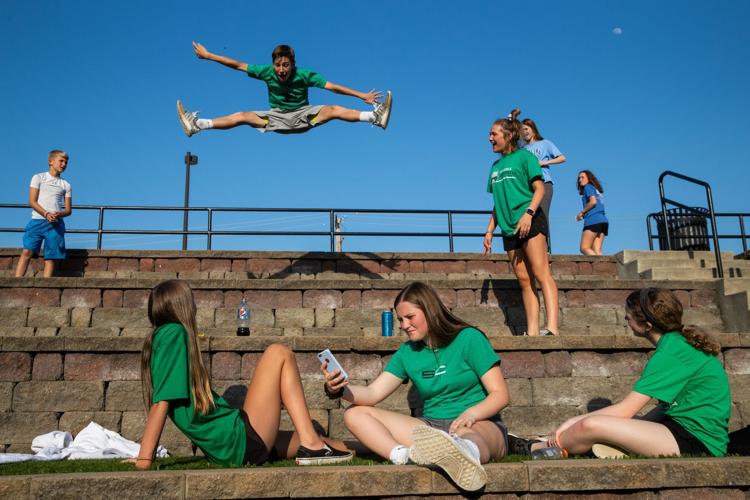 Detroit Tigers' Miguel Cabrera signed autographs for fans prior to a Major League Baseball game against the Kansas City Royals at TD Ameritrade Park.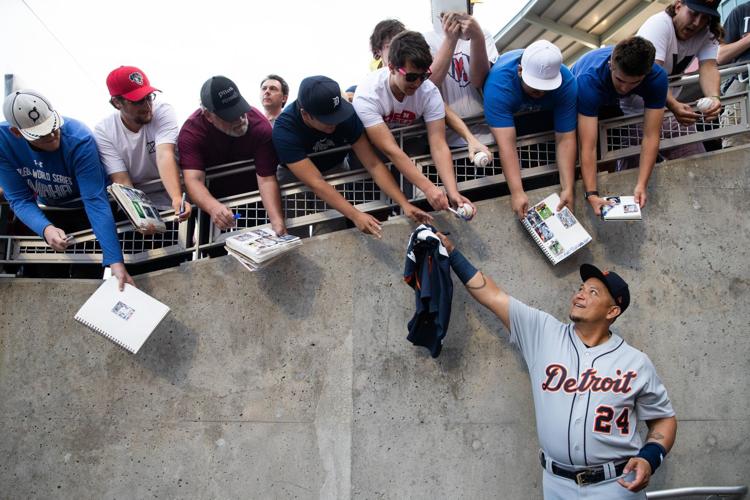 Jim Linafelter of Sergeant Bluff, Iowa, and other Husker fans celebrate a third-down stop for Nebraska's defense against Northern Illinois.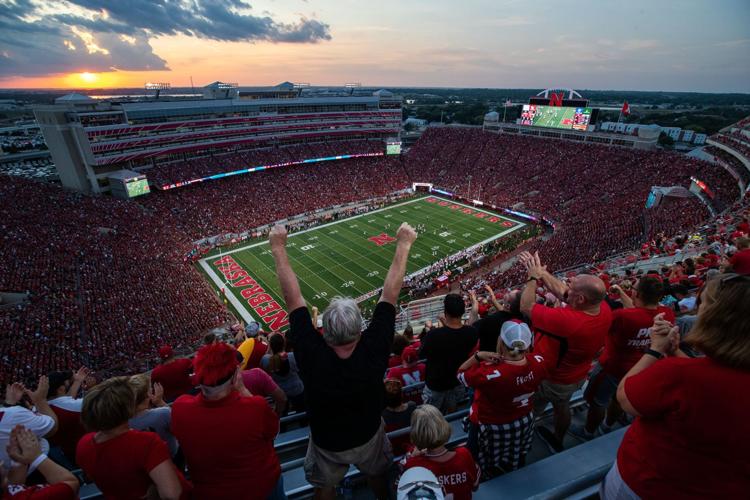 The Westside Warriors take the field through fog and a banner before a high school football game against Creighton Prep.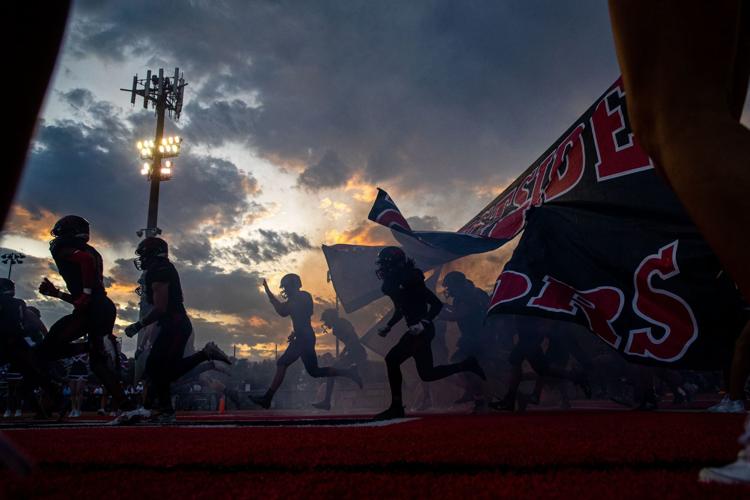 Tow truck drivers work on trying to get a semi truck out of a ditch after it turned over on Highway 20 in north central Nebraska during a blizzard.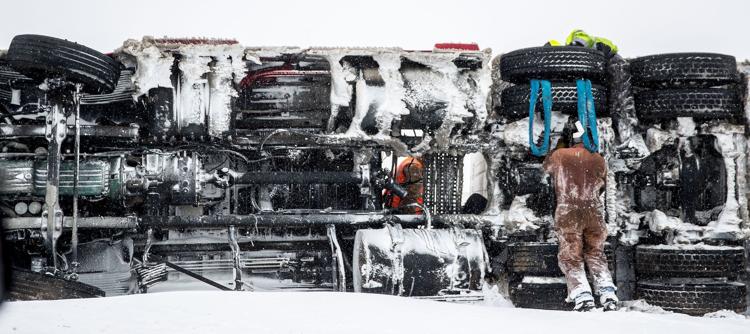 Arizona State's Jack Judson checks University of Nebraska at Omaha's Chayse Primeau into the boards at Baxter Arena.
A bike is revealed in the mud below the 13th Street bridge in the Gene Leahy Mall after the water was pumped out of it during renovation work.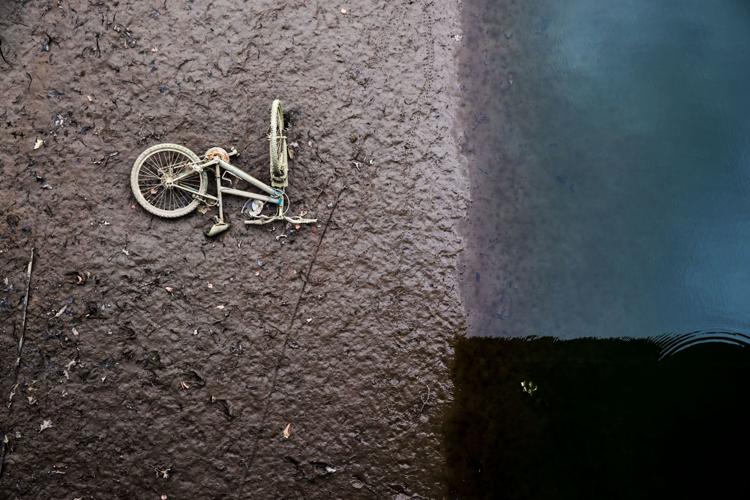 Omaha South's Ukash Weliyo, right, gets a hug from his mother Halima Mohamed after the Packers defeated Omaha Creighton Prep during the Class A boys state soccer final game at Morrison Stadium.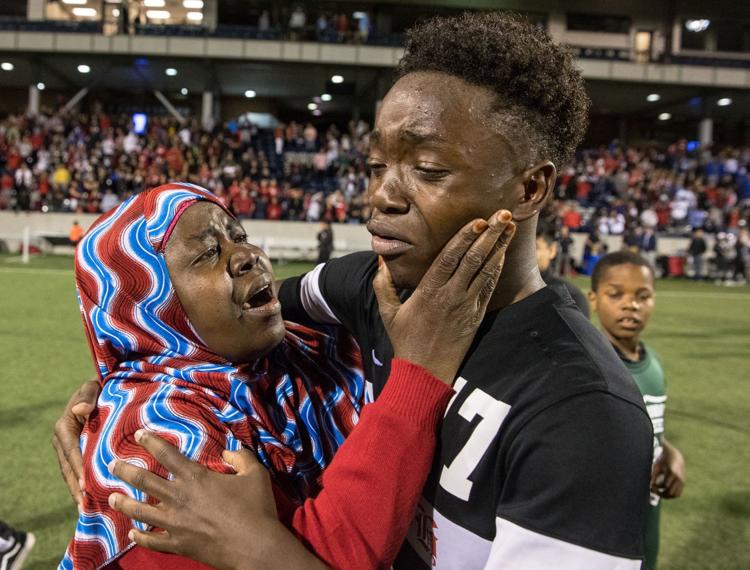 Louisville's Nick Bennett writes in the dirt before a game against Mississippi State in the College World Series.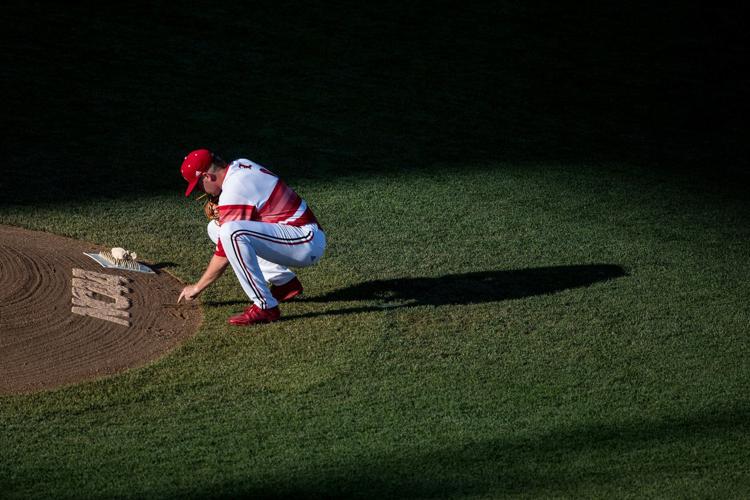 Mississippi State's Jake Mangum reacts after losing to Louisville in a walk-off during game 10 of the College World Series.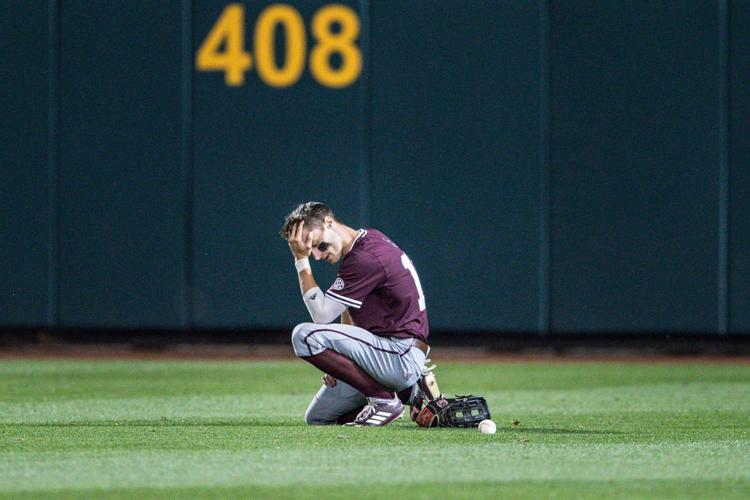 Juno, a dog belonging to professional dog trainer and hunting guide Aleah German, has a collar adorned with shotgun shell caps.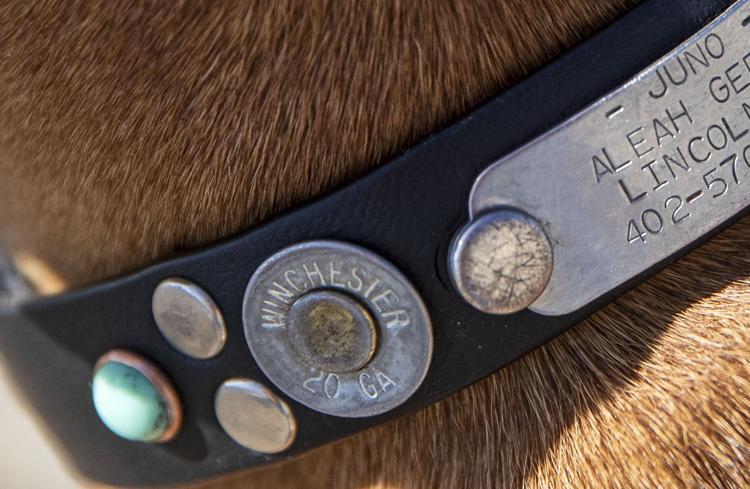 The moon rises over the Bob Kerrey Pedestrian Bridge in the early morning hours.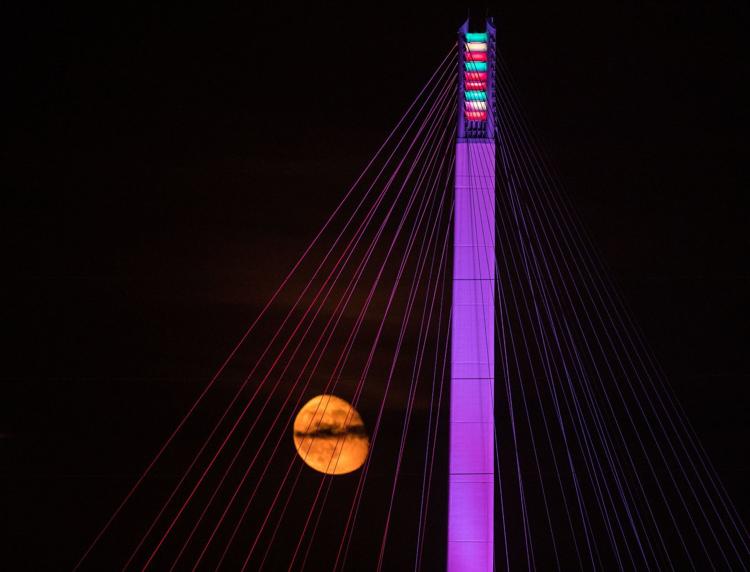 A cat looks up at Jill Tafoya after she revived it in the back of an ambulance after the cat was rescued from a fire.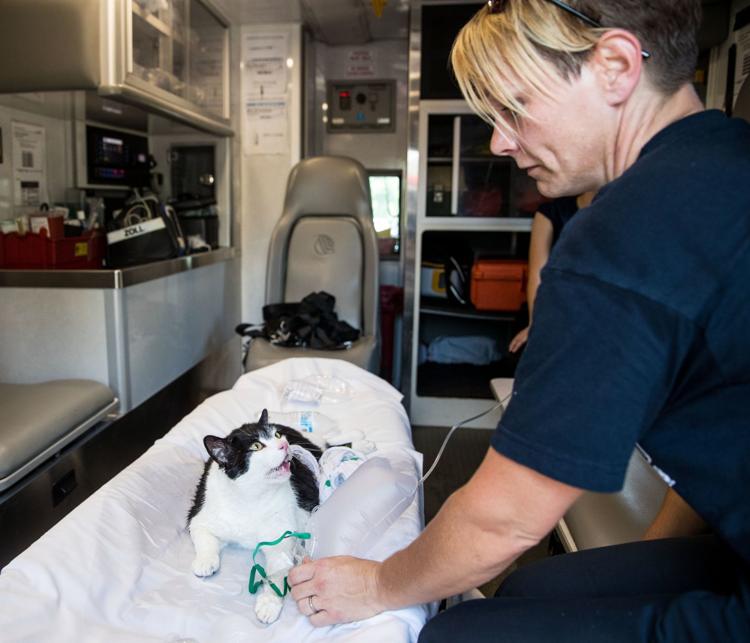 An allosaurus appears to be eyeing a tasty, 19-month-old morsel named Austin Haseltine as he is lifted from the shoulders of his grandpa, Greg Fasano, by his mother, Amy Haseltine, with his father, Jim Haseltine looking on.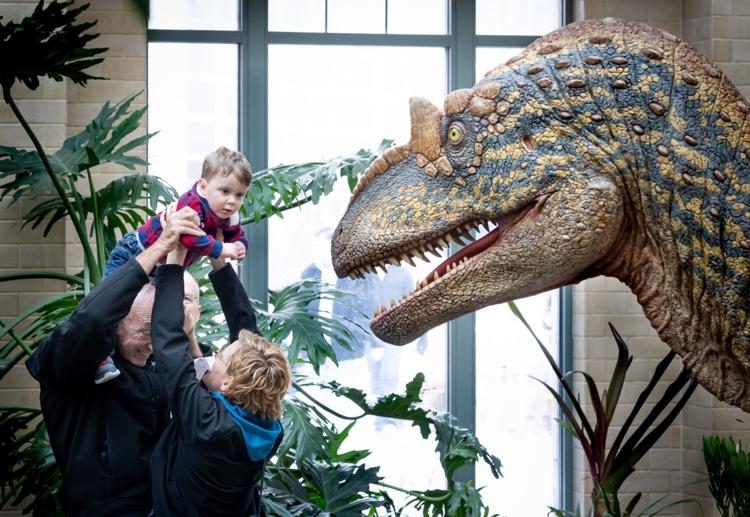 Horses belonging to Faye Etherington of Fremont that were being boarded in Inglewood, Nebraska, are brought into Fremont through floodwater on Highway 77.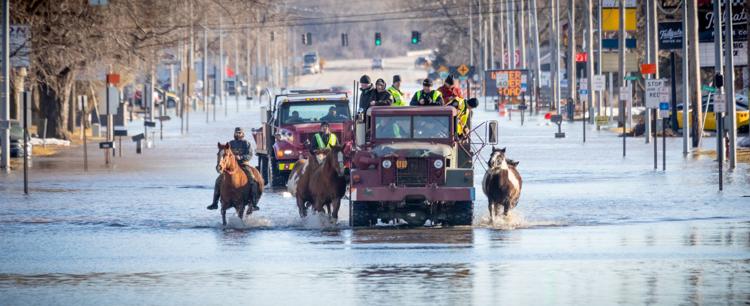 Millard West's Corbin Hawkins waits out a rain delay in the dugout.
Looking back at the floodwater below the Broad Street viaduct are from left, Calvin Schmidt, 6, Paul Schmidt, their dad and Avery Schmidt, 7, in Fremont, Nebraska.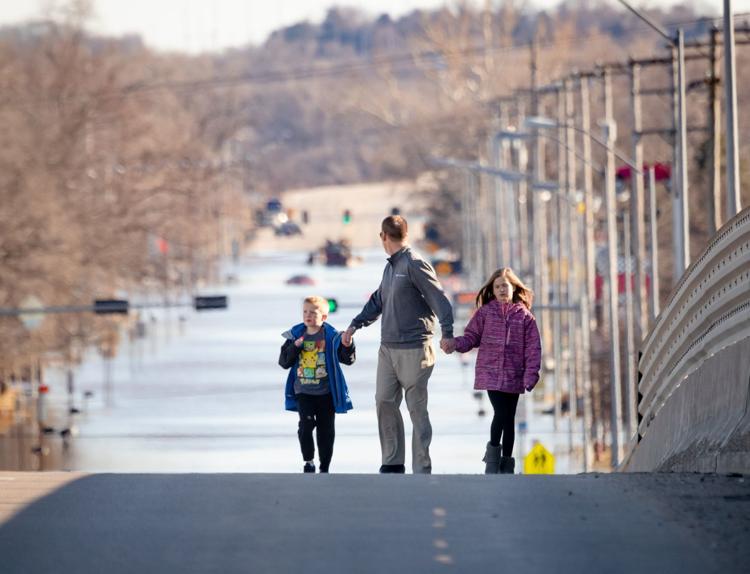 Auburn's Rankin Woley slid into the fence while catching a foul ball for an out during a College World Series game.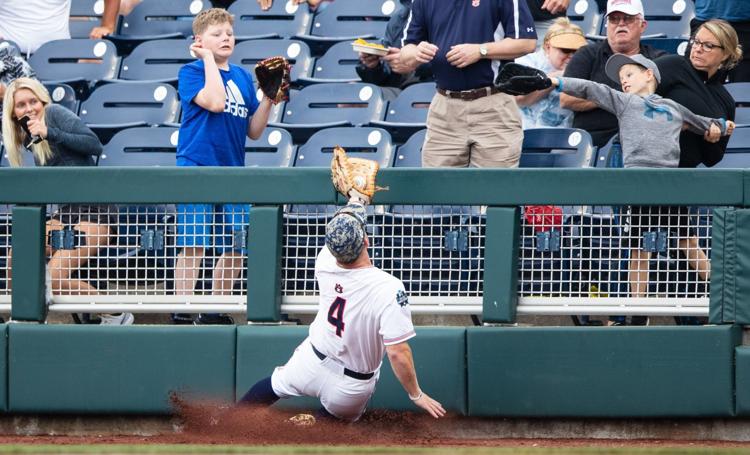 An angel statuary sits in a flooded yard in the Hanson Lakes area in Bellevue.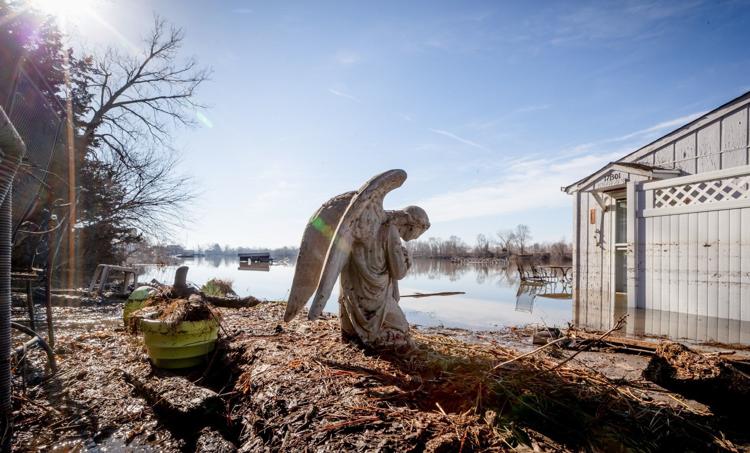 A farmer drives his combine to unload soybeans for transport near Ceresco, Nebraska.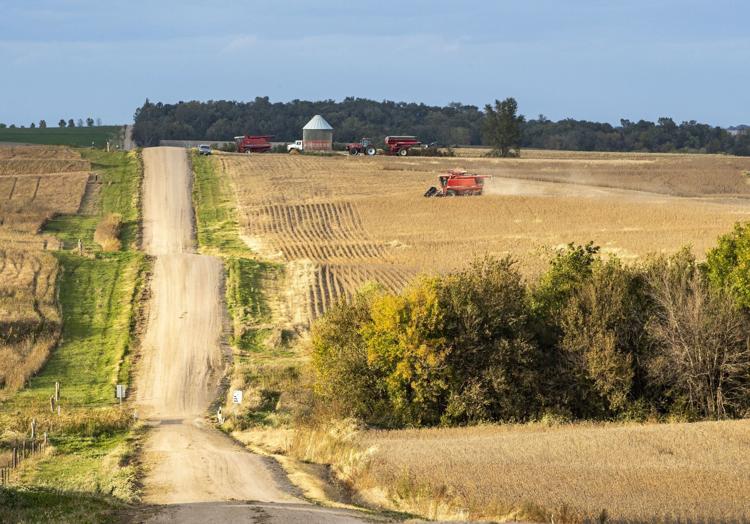 The Millard South Majorettes practice their halftime routine.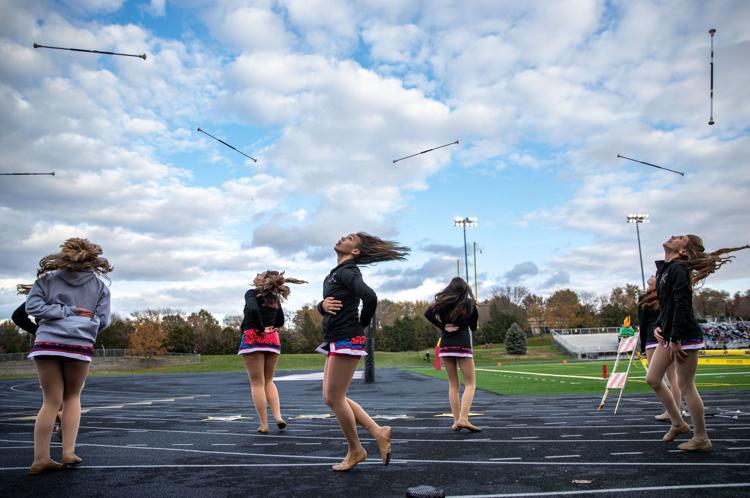 Xiang Fang, right, and his son Ethan, 10, walk along the shoreline at Chalco Hills Recreation Area in Omaha, Nebraska.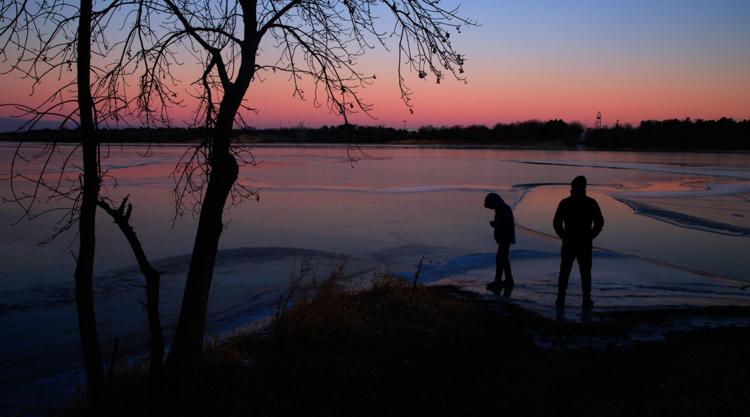 Businesses on the southwest side of Hamburg, Iowa, were flooded from the waters of the Missouri River.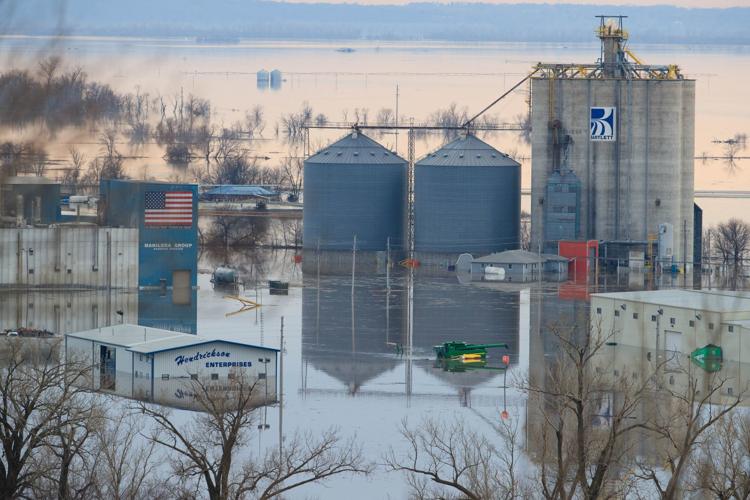 Kayla Thege, left, and Mark Batt hang out with their dog, Maia, during a Storm Chasers baseball game.