COUNCIL BLUFFS — A newly installed sculpture in Council Bluffs may not have its head in the clouds, but it's not for a lack of effort.
The 33-foot-tall sculpture, made from crushed aluminum foil, roasting pans and baking tins, stands in Tom Hanafan River's Edge Park. The humanoid figure faces the Omaha skyline with its head looking up to the sky.
The piece, designed by Tom Friedman in 2015, will stay in the Bluffs until May 2020, according to Pottawattamie Arts, Culture and Entertainment, or PACE. Identical statues currently stand on the Chicago lakefront — following a stint on Park Avenue in New York City — and Austin, Texas.
Sign up for The World-Herald's afternoon updates
Receive a summary of the day's popular and trending stories from Omaha.com.
"Public art not only serves to beautify our green spaces, but it also provides visitors and residents with even more access to cultural opportunities in our parks," Council Bluffs Mayor Matt Walsh said in a press release.
A dedication ceremony will take place at the park on May 21.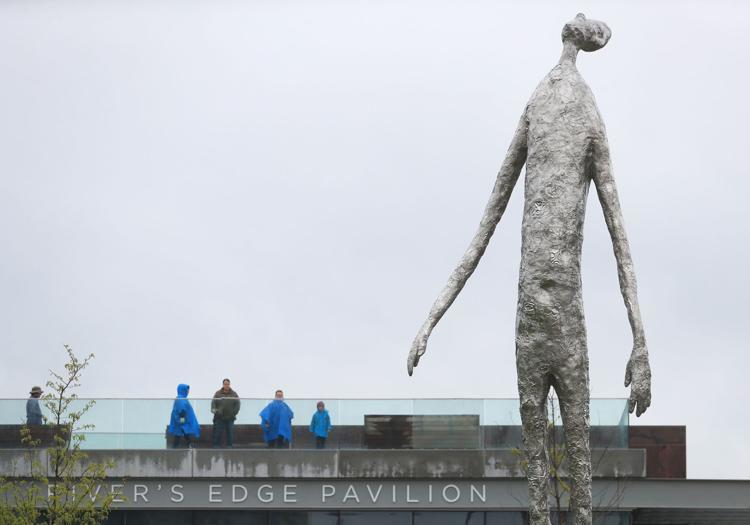 Complete 2019 Stir Cove lineup
Who's coming to Stir Cove this year? We can tell you.