A few years from now, when the renovation of Omaha's three downtown riverfront parks is complete, the social restrictions of 2020 should seem like a distant memory.
Children will run and scream on a custom playground. Rollerbladers and ice skaters will zip around a ribbon-shaped rink. There will be picnics and concerts and gatherings of all sizes.
The effects of the novel coronavirus haven't slowed progress on the $300 million overhaul of the Gene Leahy Mall, Heartland of America Park and Lewis & Clark Landing, project leaders say. Now more than a year into construction, the entity managing the projects has released new conceptual images and updates to help you daydream about brighter days.
Downtown workers and residents in April can expect to see large pipes coming into Gene Leahy Mall as crews work to install storm and sanitary sewers, according to the Metropolitan Entertainment and Convention Authority, which is managing the renovations for the city.
That basic infrastructure work is the next step in creating a large green lawn that will include a sculpture garden, children's play area, dog park and performance pavilion.
"It's like a cake — a layer at a time," said Katie Bassett, vice president of parks for MECA. "We'll get to the frosting."
Weather permitting, 13th Street between Douglas and Farnam Streets is expected to reopen to traffic by June. Workers last spring removed the 13th Street bridge before filling in the Gene Leahy Mall with dirt to bring it to street level. Demolition work continues on the east side of the mall.
Eighth Street also is expected to open to traffic this summer.
Demolition and grading work will begin this month at Heartland of America Park, which closed to the public at the end of 2019. As soon as April 1, the Conagra campus lake will be slightly lowered to allow crews to install an earthen causeway. The lake won't be completely drained, though its final redesign calls for a smaller lake than the one that exists now.
About 26,000 truckloads of dirt will be required to raise Heartland of America Park, creating another lawn space "capable of hosting large-scale events with the Missouri River serving as a scenic backdrop," MECA said in a statement. By comparison, raising Gene Leahy Mall will require about 9,300 truckloads.
People downtown may notice construction noise, increased truck traffic on Douglas and Dodge Streets and some vibrations as crews work on Heartland of America Park, MECA said.
Lewis & Clark Landing should close to the public next fall.
The city and MECA have been recycling or reusing many materials from the parks, which will retain their individual names but be branded under the umbrella of The RiverFront. Bricks that will be removed from Heartland of America Park will be kept and used when the city needs to repair streets in the Old Market, Bassett offered as an example.
"Those bricks are very old — they don't make them quite like that anymore," she said.
New conceptual images released by MECA show in more detail how some of the parks' amenities will look.
A custom-built playground in the Leahy Mall will offer children of all ages and abilities the chance to have fun, Bassett said. An image shows a large, multilevel wooden structure that features climbing elements, a "rope forest" and an orange "play arch" covered in climbing nets. The ground will be covered in a cushy turf.
Omaha's iconic downtown slides aren't going anywhere, but the configuration will look different. They'll be joined by two slides geared for smaller children.
An image of the skating ribbon in Heartland of America Park shows a large decorative circular light hanging above the space.
Design work on all three parks is being planned using mainly video conferencing technology because of the coronavirus, MECA has said. Construction leaders across Omaha say the pandemic so far has not affected building projects.
Major construction at the Gene Leahy Mall is expected to wrap up in 2022. Heartland of America Park and Lewis & Clark Landing are expected to open in 2023. The final touches to the new parks will be made in 2024.
---
Omaha's most popular parks
Benson Park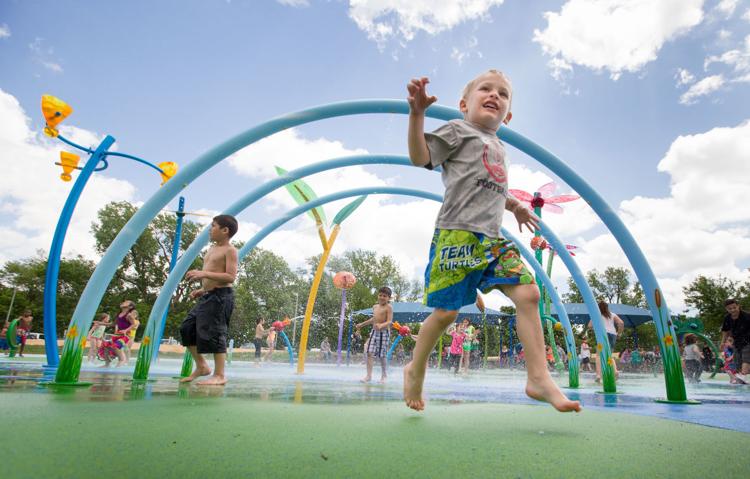 Dewey Park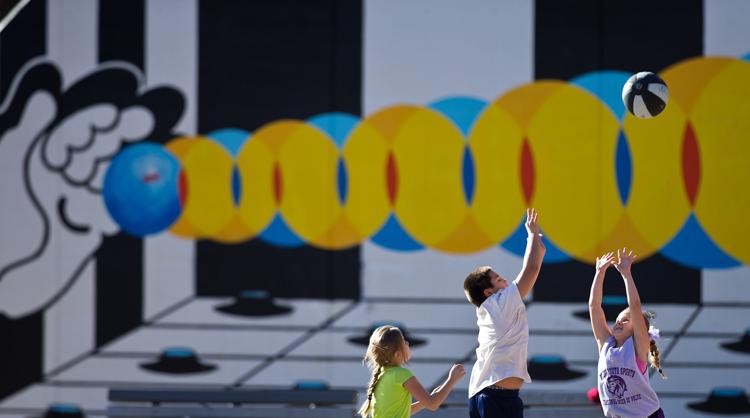 Elmwood Park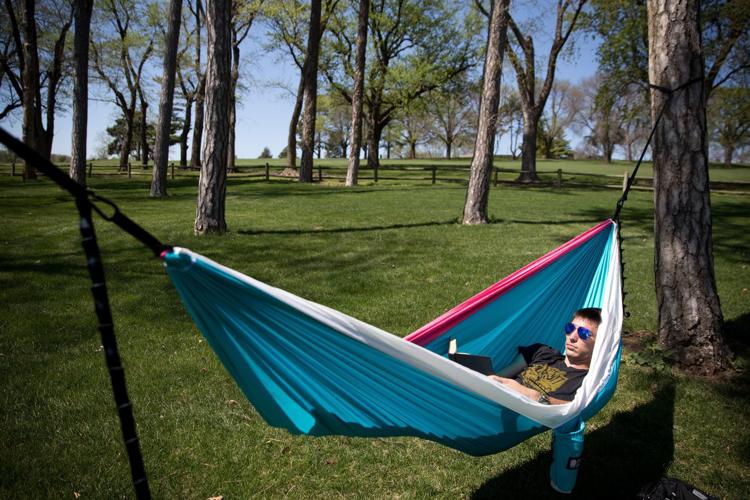 Flanagan Park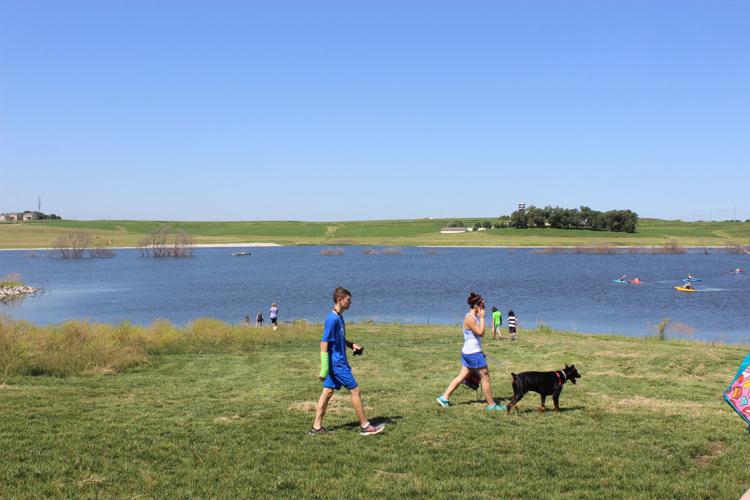 Fontenelle Park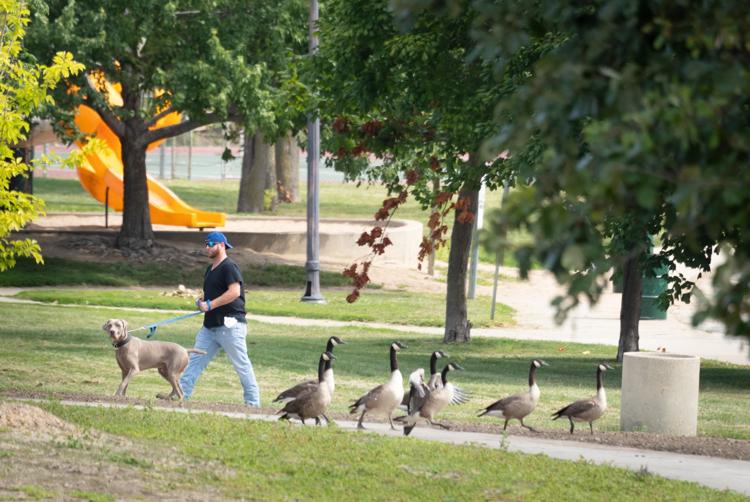 Glenn Cunningham Lake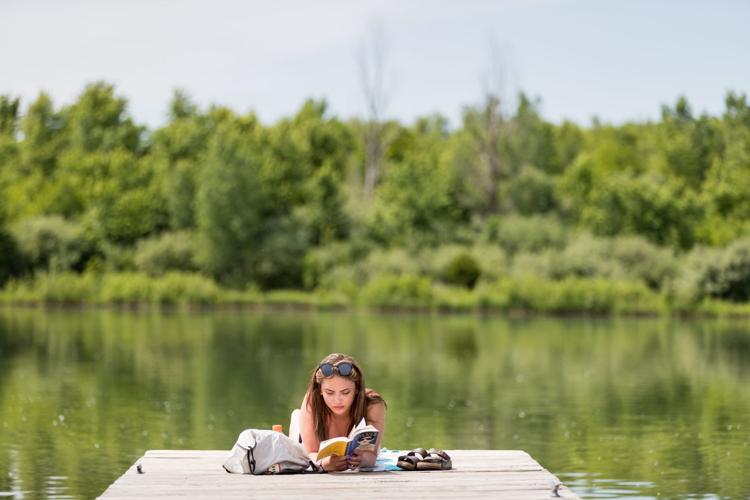 Hanscom Park
Hitchcock Park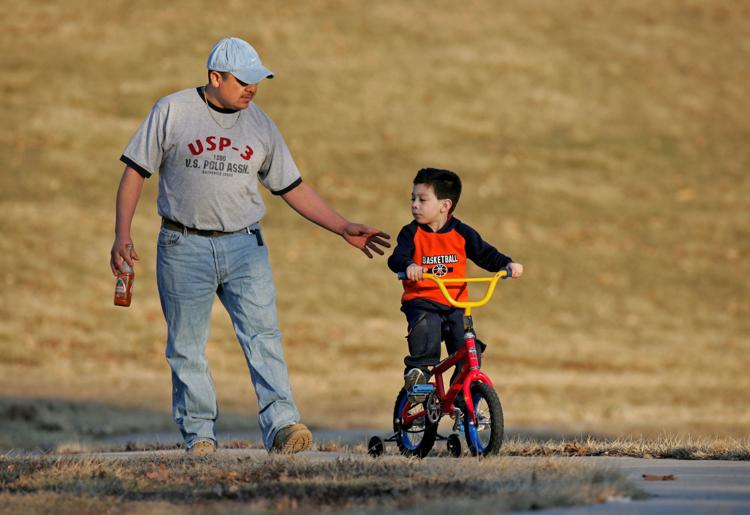 Hummel Park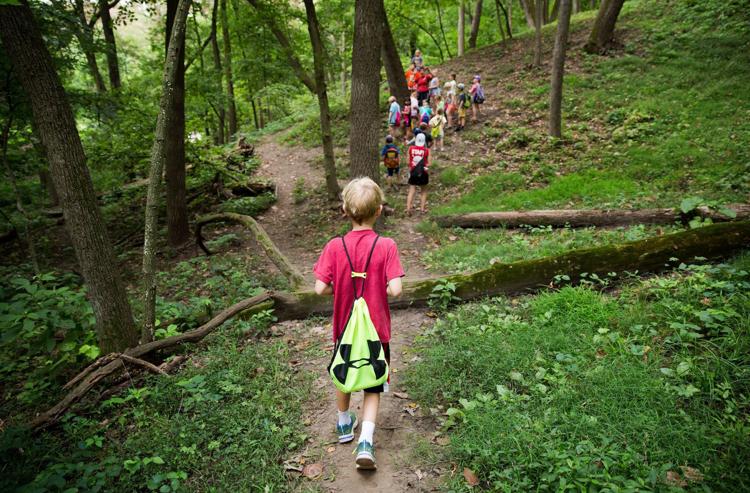 Levi Carter Park
Memorial Park
Millers Landing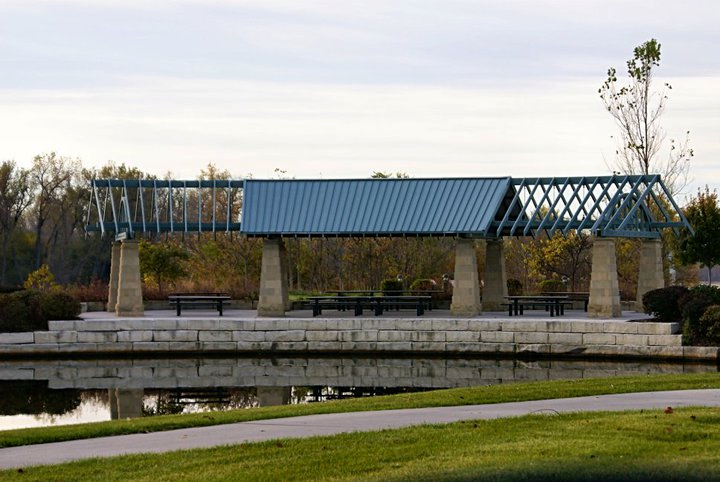 Miller Park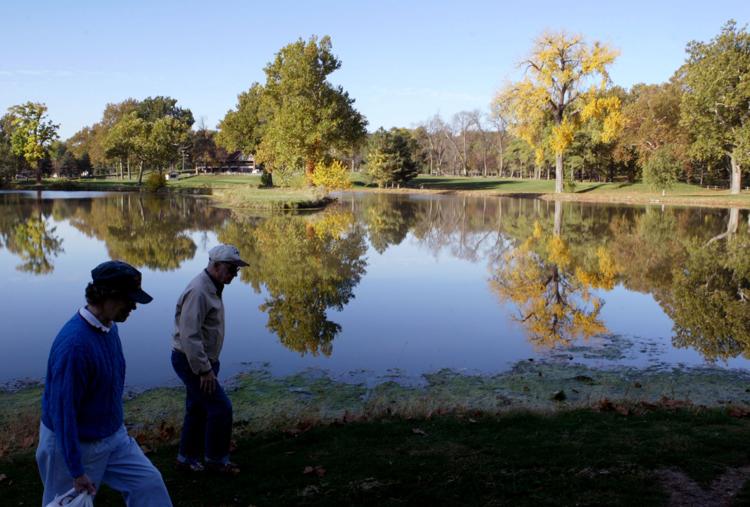 Pacific Preserve
Seymour Smith Park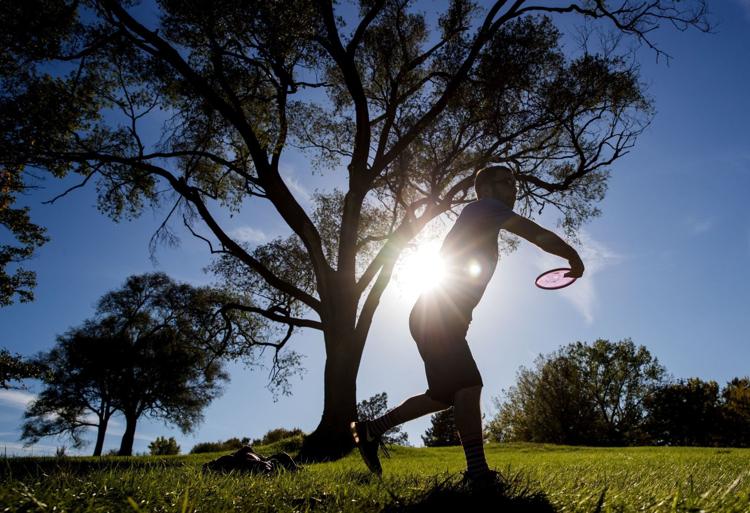 Spring Lake Park
Standing Bear Park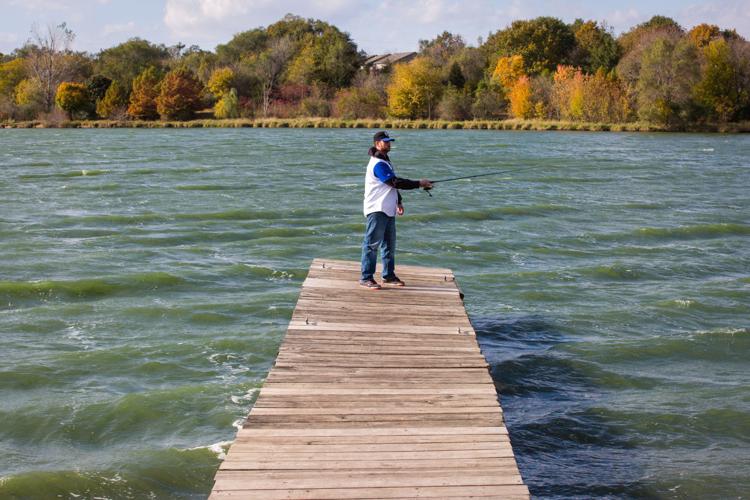 Tranquility Park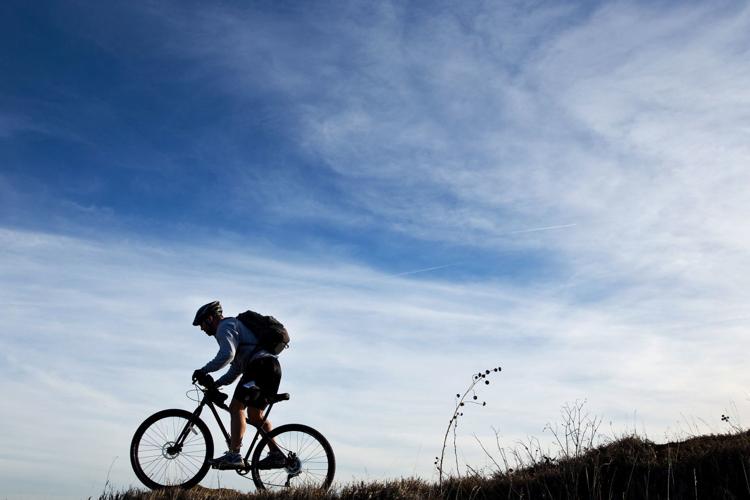 Youngman Park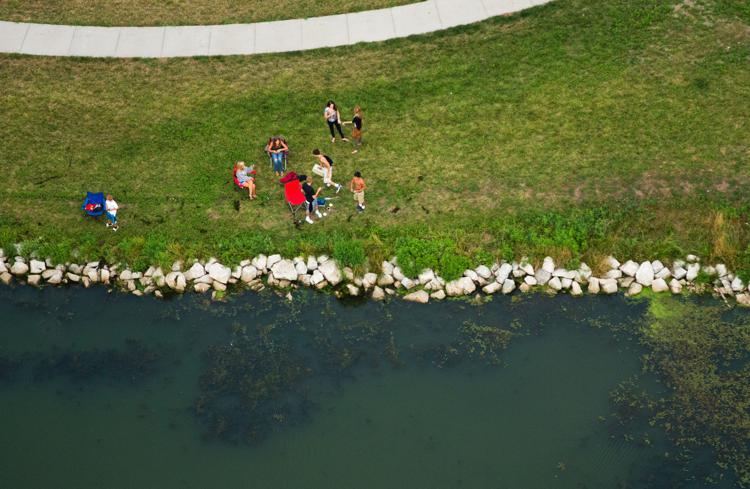 Zorinsky Park