A contingent of Omahans representing the military and North High School is headed to San Diego this weekend for the long-delayed christening of a Navy ship in honor of a local Marine Corps war hero, Miguel Keith.
With help from her daughters, Delores Keith — Miguel's mother — will break a ceremonial bottle of sparkling wine over the bow of the USNS Miguel Keith during the ceremony, which begins at noon Central time on Saturday. The new ship, a type called an expeditionary sea base, is being dedicated at the General Dynamics NASSCO shipyard.
Miguel "Mike" Keith was born in Texas in 1951 and moved to Omaha with his family when he was a boy. He attended Omaha North High School but quit to join the Marines, hoping to fight in Vietnam.
The lance corporal died May 8, 1970, protecting his fellow Marines against a larger North Vietnamese force. Sixteen months later, Vice President Spiro Agnew presented Delores Keith with the Medal of Honor, the nation's highest military honor.
"There's heroes," said Randy Boldt, 74, a North High graduate who served as a Navy corpsman during the Vietnam era. "But this young kid is the real deal."
Gene Haynes, North's longtime principal, is also attending. So are four cadets from the school's Junior ROTC program, as well as several alumni.
Douglas County Board member Mike Boyle and several members of the local Marine Corps League will attend, too.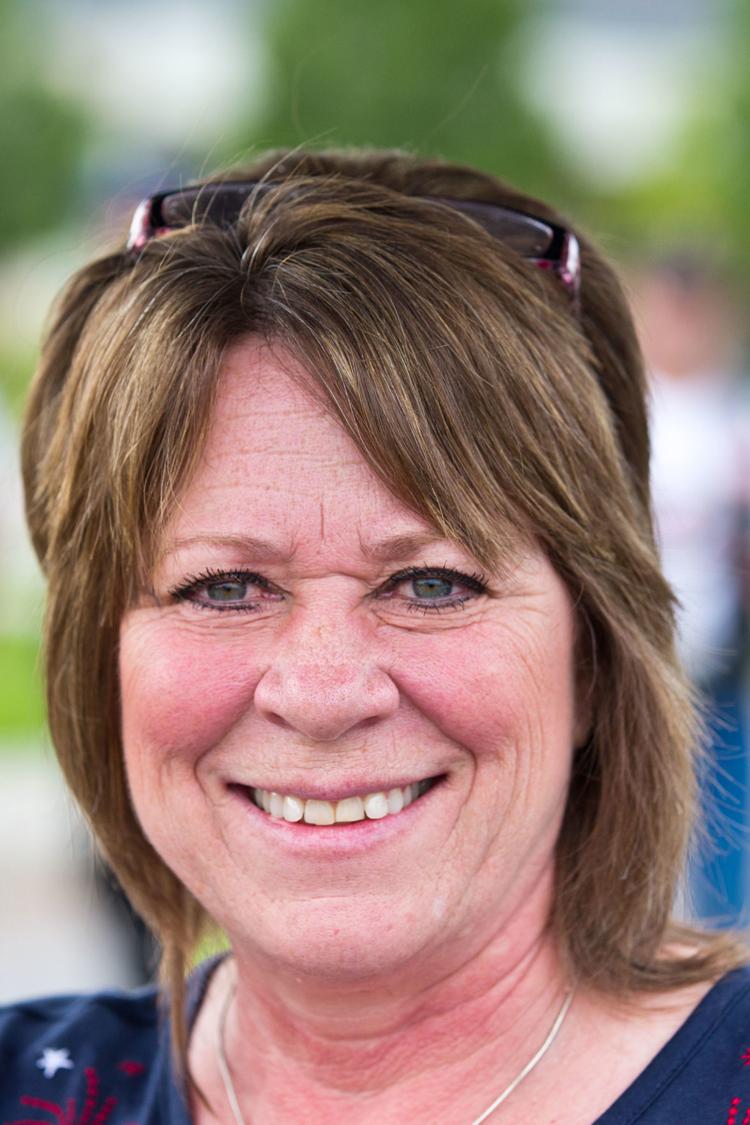 Mary Easley has dedicated years to burnishing Keith's memory in Omaha. Her husband, John, was a close friend of Keith's who for a time lived with the Keith family. They planned to enlist together, but John Easley was rejected for medical reasons. He died about five years ago. He asked Mary Easley to keep working to make sure his friend's sacrifice wasn't forgotten.
Mary Easley led the fundraising effort for a new statue of Keith that was installed June 2 at Miguel Hernandez Keith Park in South Omaha.
"This is something I've been dreaming of," Easley said. "He's a local hero. He enlisted here in Nebraska, he's buried here in Nebraska. This is a tribute to his legacy."
The christening is a key step in the construction of a ship, but the Miguel Keith's ceremony is being held a year late. It was originally scheduled for October 2018, but the ship was damaged in July of that year when a shipyard graving dock broke and caused the hull to be flooded.
Construction began in late 2017 on the large flat-top ship, which will measure 784 feet long and feature a helicopter flight deck of 52,000 square feet above spaces for storage of fuel, equipment and ammunition; equipment repair; and mission planning. The cost is about $550 million.
Dennis DuBard, a NASSCO spokesman, said the ship recently spent six weeks being painted in an Oregon shipyard and has been undergoing sea trials over the past several months. It is expected to be delivered to the Navy in about a month.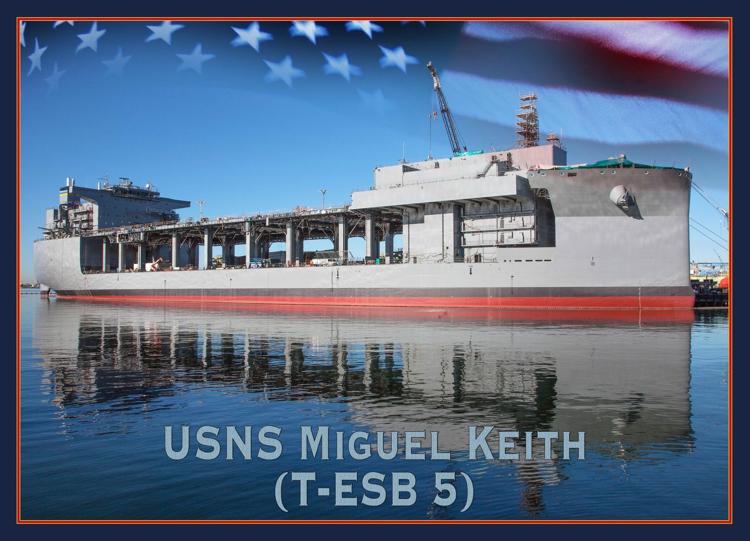 "She's basically finished," DuBard said.
The ship will be used for airborne mine countermeasure operations, in which laser-based systems on board Navy helicopters detect and destroy enemy sea mines.
"There's no other ship in the Navy like it," DuBard said.
Delores Keith and other members of the Keith family will get a chance to tour the ship Friday, ahead of a banquet that evening. The christening ceremony will be livestreamed on Nassco.com, the shipyard website.
Friends remember Mike Keith as funny , outgoing and determined to join the Marines. Mary Easley said he pestered his mother to sign a consent form allowing him to enlist, even though he was underage.
"He kept telling her, 'I have a job to do. I'm going to make you proud,' " Easley said. "She signed. And he didn't come home."
Sign up for The World-Herald's afternoon updates
Receive a summary of the day's popular and trending stories from Omaha.com.
One year and one day after he enlisted, Keith was a machine gunner with the III Marine Amphibious Force in Quang Ngãi province. He was severely wounded when his platoon came under heavy attack but kept firing his weapon, killing three attackers and chasing off two others. Then a grenade exploded near him.
Weak from loss of blood, Keith charged a group of 25 enemy soldiers, killing four of them before being killed himself.
He is buried at Forest Lawn Cemetery in Omaha. His family moved back to Texas after his death.
Keith's body was returned to Nebraska with little fanfare, Easley said. His grave at first was unmarked, The World-Herald reported in 1971, until friends paid Forest Lawn a $25 fee to install the free headstone provided by the government.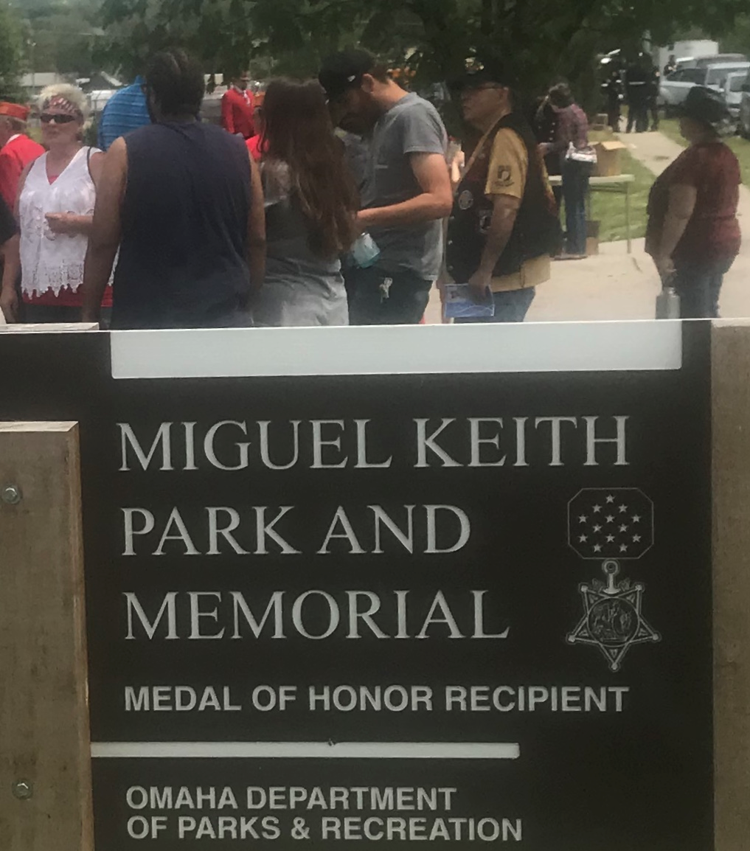 The dedication of the city park brought Keith renewed attention, especially in the city's growing Hispanic community. Navy Secretary Richard V. Spencer's decision to name one of its new expeditionary sea bases after Keith has boosted his profile.
Easley said she hopes to persuade the Omaha Public Schools to name a new high school planned for 60th and L Streets after Keith.
"Before all of this, no one knew who he was," Easley said. "It's wonderful for Omaha to recognize a hero like him."
Honoring our heroes: A gallery of Nebraska veterans
Honoring our heroes: Nebraska veterans and their service.