It's Girl Scout Cookie time.
Today is the day Girl Scouts will start selling cookies at tables in such places as grocery stores, coffee shops and movie theaters. They started selling cookies door to door Feb. 7.
Cookie sales run through March 15.
A Girl Scout Cookie app, Cookie Finder, allows people to put in their ZIP code to find a specific cookie booth near them.
"It's going to be where it's accessible for people," spokeswoman Shannon Peterson said.
Each box costs $4, or $5 for the only gluten-free specialty cookie.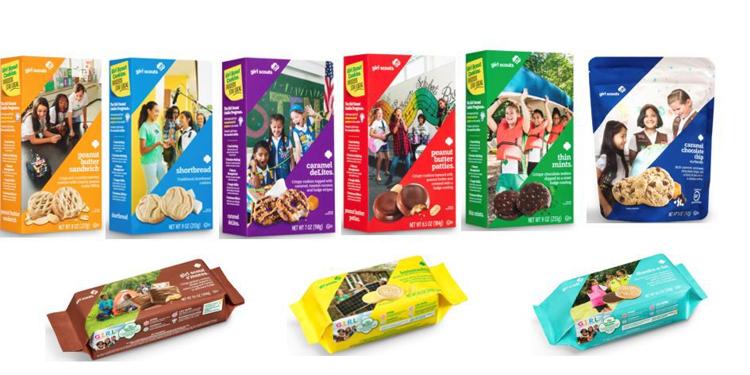 Girls can use some of the proceeds they earn to pay for camping trips or travel. Some of the money is used for community service projects, including donating food and clothes to a shelter and painting run-down playground equipment.
"They do a lot of great community service with the money earned," Peterson said. "It's a pillar of the Girl Scouts program to give back to the community."
Cookie flavors include: Thin Mints, Caramel deLites, Peanut Butter Patties, Peanut Butter Sandwich, Thanks-A-Lot, Shortbread, S'mores, Lemonade and the gluten-free Caramel Chocolate Chip cookie.
A new flavor, Lemon-Ups, are not available in Nebraska.
Thanks-A-Lot cookies will be available this year for the last time.
Although it's a coincidence that the first day of cookie booth sales falls on Valentine's Day, Peterson said, "Girl Scout Cookies do make a great Valentine's Day gift."