The potholes got so bad on 144th Street in Millard that the City of Omaha shut it down.
Omaha driver Jeanne Levering — and her Chevrolet Traverse — hit that stretch last week. Her SUV came out sounding bad, she said, and it wobbled when she drove on the Interstate.
Monday, after the city closed down parts of 144th, Levering returned to the area to drop off her Traverse at the Jensen Tire location there. A city crewman warned her: If you want to try to go up it, it's on you.
"You can't miss one," she said. "You can't swerve. You just take it."
Potholes are opening up around Omaha and Sarpy County — few streets are completely untouched. To the individual driver, the worst pothole just might be the one you hit.
But we did some scouting for you. Here are some of the worst pothole locations, based on drivers' complaints to the City of Omaha's online hotline or as witnessed by others.
132nd Street and West Center Road
One driver warned: "132nd and Center is awful! It looks like an explosion went off."
Said another, "I couldn't believe how terrible it was!"
Former World-Herald reporter Barbara Soderlin offered a video of a bumpy ride through "one of the better lanes."
The city's complaint website — OmahaHotline.com — shows the cluster of complaints at the intersection.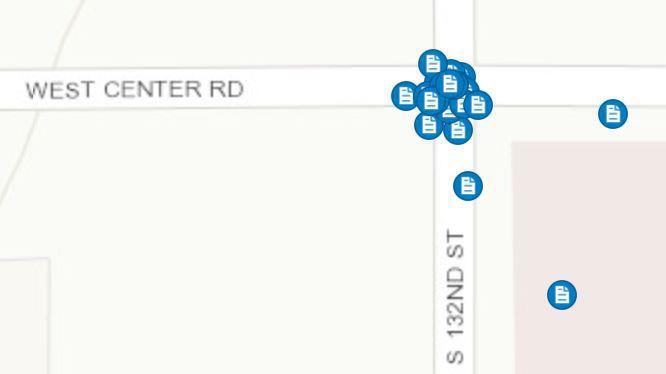 72nd and Dodge
It's one of the most-driven intersections in the city, so our cars are pounding the street there as much as anywhere.
Look out. Here are a couple vantage points on the same problem spot.
---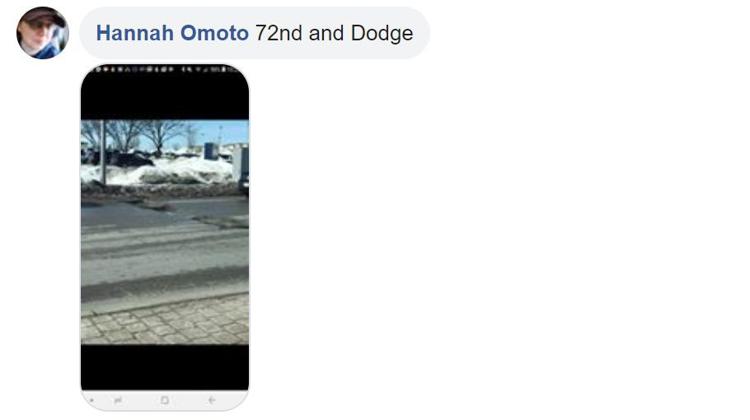 ---
---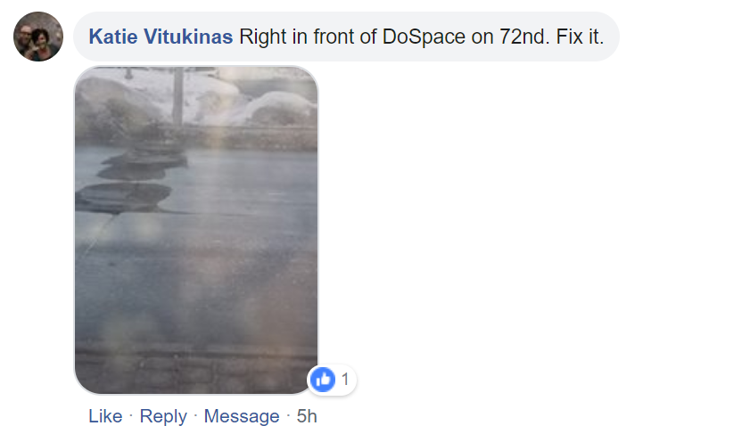 ---
One driver reported to the city: "Huge pothole goes across multiple lanes of traffic saw a family of sharks swimming in it".
138th Street, south of Q Street, in Millard
The street there sits at the bottom of a hill and has suffered from a weekend of runoff.
Kellen Spencer agreed on Twitter: "138th street heading south off Q, from Burger King to the first neighborhood street is a warzone".
42nd and Leavenworth near UNMC
That area has a cluster of six complaints online, with one exasperated comment: "How many reports must be sent about the potholes on 42 and Leavenworth until something is done? Holes are getting bigger every day."
At Charlie Graham Great Plains Auto Body, which sits just off the intersection, assistant service manager Aaron Rau said the damage to cars has gotten worse in the past week, and he figured that the problems are by far the worst in the past five years.
Others had different parts of 42nd Street in mind.
144th Street and West Maple Road
The city has received a run of complaints along West Maple itself. But Eagle Run Drive in the area also has a group of complaints, as does 147th Street south of Maple.
One person warned about Eagle Run Drive: "I cannot drive down this road, it will eat my car!"
L Street in South Omaha
"It's treacherous and dangerous"
---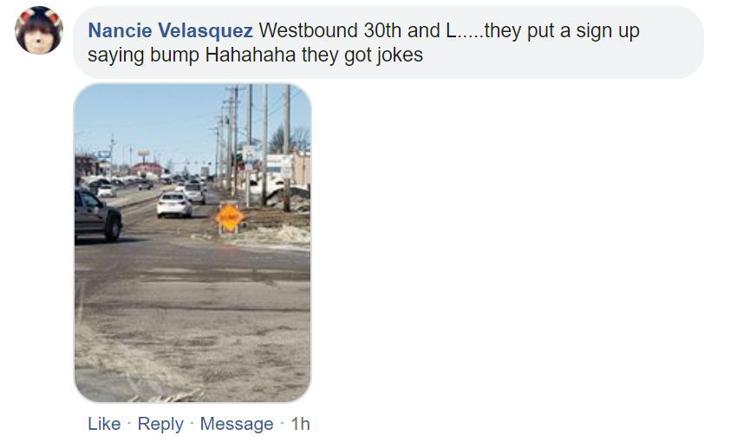 ---
84th Street in La Vista
The City of La Vista had to close part of 84th Street over the weekend to deal with new patches washed out by rain. Crews were back at work Monday morning. 
Heads up! The southbound outside lane of 84th Street is currently closed between Park View Boulevard and Brentwood Drive. The snow and rain this week has wiped out the patching work. Crews will patch it again on Monday. Please drive with caution in this area! pic.twitter.com/8Isr7lGkEP

— City of La Vista (@CityofLaVista) March 9, 2019
Let's hear it, drivers. What are the worst spots? Send us your (safely taken) photos to show the problem.