About 3,500 members of the tourism industry in town for the American Bus Association's national convention are impressed with your hotels, raving about your restaurants and absolutely knocked out by your hospitality. The five-day convention continues at the CHI Health Center through Tuesday.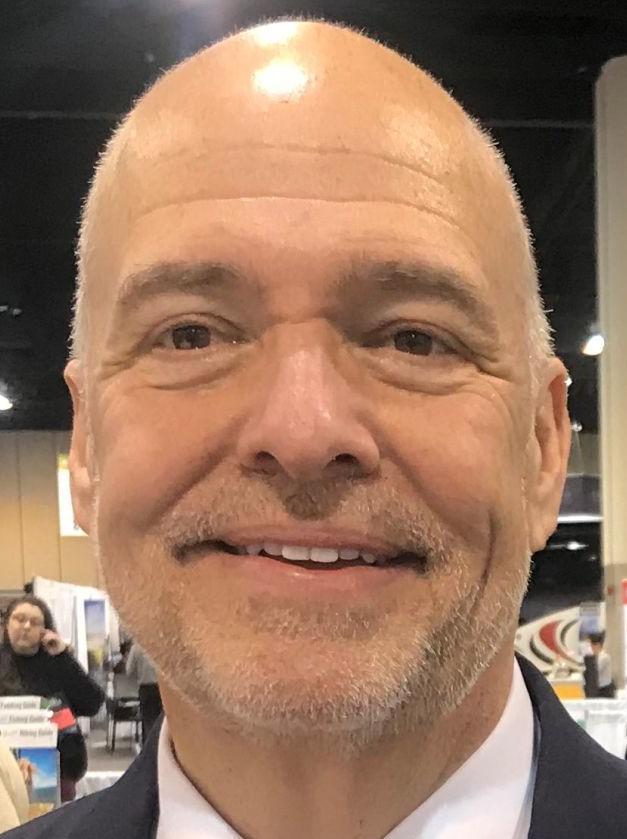 The immediate impact of the convention is about $7 million injected into the local economy, said Keith Backsen, CEO of Visit Omaha. Longer-lasting dividends will come down the road as tour operators promote Omaha and nearby destinations.
Cleveland hosted the convention in 2017 and is "set to have its biggest tourist season ever this year," said Pete Pantuso, the president and CEO of the American Bus Association in Washington, D.C. Omaha can expect a similar bump around 2023, he said.
"When we were looking for a place to have this year's convention, the woman (from the association) who came to Omaha called me and said, 'You've got to come out and see this place, it's great,' " Pantuso said. "I came out to see for myself, and she was right."
The American Bus Association serves a thriving industry that provides more than 600 million passenger trips annually on charters, tours, scheduled service and shuttles. Membership in ABA includes motor coach operators, tour operators, tourism-related organizations and service suppliers.
Visit Omaha had been trying to lure the ABA for several years, said Backsen, who was one of 330 volunteers answering questions for conventioneers.
"We go to this convention every year and tell people about all the wonderful things in Omaha," Backsen said. "It's not until they come to see the city for themselves that they really see how wonderful it is. They say, 'I know you told me all this stuff, but I didn't really understand it until I saw it.' "
Melanie Hinton, director of communications for the ABA, said that after Omaha was selected for the 2020 convention, she began telling people in the industry that they were really going to enjoy their stay.
"I told them this is the bucket place city that you didn't have on your bucket list," Hinton said. "Omaha has done a wonderful job."
John Percy, CEO of Destination Niagara Falls USA and an ABA board member, said networking among motor coach operators, cities and tourist destinations occurs throughout the convention. The convention floor is packed with tables of 800 tour operators discussing prices and logistics with vendors in a speed-dating fashion. Each appointment lasts just seven minutes, but the networking continues all week.
Making solid connections is important because the motor coach industry does $101 billion in business a year, Percy said. The overall impact on the U.S. economy from tourism is $237 billion a year, he said.
"Travel changes lives and educates people," said Percy, who has worked in the tourism industry for 30 years. "It expands how you think and helps you reach out to the world. I love my job."
Beside giving the local economy a shot in the arm, every year the ABA selects a local nonprofit from the convention city to support. Scatter Joy Acres, a 26-acre rescue ranch in Omaha that provides animals for therapy, was selected to sell merchandise and receive donations from the ABA board and its members. Typically, a nonprofit organization can expect to harvest $20,000 to $40,000, Percy said.
"Scatter Joy Acres is bringing in different animals every day," Percy said. "There's a lot of business going on (at the convention). People can come over here, pet an animal and unwind a little."
Omaha's hospitality was on the lips of almost all the convention attendees, Percy said. The city's front-line ambassadors of shuttle drivers, hotel clerks, waiters, waitresses and store clerks will be long remembered, he said.
"We can do all we can to get people to our destinations, but it's the front-line people who are going to make or break you," he said. "Omaha has great front-line people."