President Barack Obama's trusted White House adviser had some solid advice Thursday for a ballroom full of Omaha women (and some men).
Don't hunker down, said Valerie Jarrett, who headlined the Women's Fund annual luncheon before a packed ballroom of some 1,200 at the CHI Health Center.
The political toxicity might be too much, but be strong and get involved, particularly in causes that help women and girls, said Jarrett, who served Obama during the eight years he was president.
"Activism is more important than ever," said Jarrett, who published a memoir this year and has started a nonprofit called the United State of Women. "There's so much each and every one of us can do."
The Women's Fund would fit that bill. It's an Omaha-based nonprofit that specializes in research, advocacy and grantmaking for causes affecting girls and women. This year, the Women's Fund announced some $10 million in grants, the bulk of which go toward its Adolescent Health Project, a program aimed at preventing sexually transmitted diseases.
In a wide-ranging interview with the organization's incoming board president, Aileen Warren, assistant vice chancellor for business and finance and director of human resources at the University of Nebraska Medical Center, Jarrett spoke about a question from her daughter that drove her book: What would she tell her 30-year-old self? Jarrett was then turning 60 (she's now 62), and considered how she'd advise younger versions of herself at age 5, say, or 45.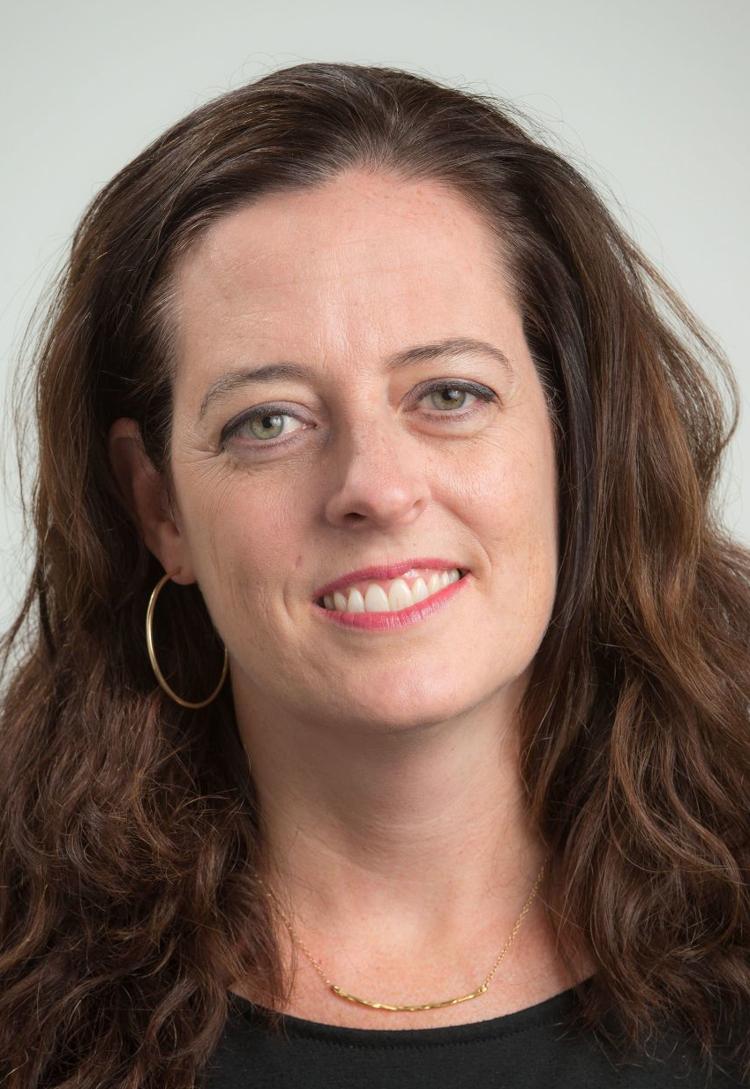 The 2016 election had just ended. She considered what could possibly be next after leaving the "best job I ever had." In the CHI Health Center ballroom, Jarrett unofficially dispensed the following advice:
» Listen to your inner voice. If the job's a dud, if the marriage is bad, get out. That's what she did when she traded a corporate law job for one in city government in Chicago.
» Advocate for yourself. Tell your boss about your child's Halloween parade. If the boss and job are flexible, you get to go and the support pays off for that boss in loyalty. "When you're a supporter of men and women," she said, "you get the best out of people."
» Plan your day so you get home on time. As a single mother, Jarrett was pressed for time and stressed out, despite having good jobs and her parents living close by to help out. Sometimes, she said, "I still felt like I was hanging on by my fingertips." But getting out the door was a priority, and she felt more efficient and energized by that goal.
» Push hard for changes in public policies and work environments that give women equal pay, that give parents paid time off and that give employees flexibility and sick leave. The result for companies, she said, is less turnover, which is expensive for businesses.
» Come together. Anyone hoping for a partisan firebrand on Thursday would have been disappointed by Jarrett, who did not go there. The Democrat instead urged the audience to work in a bipartisan fashion to get good things done for one another. One example? Pushing for tighter legislation around guns, which, she said, would make a difference in domestic assaults that turn fatal. Another example? Voting. She said it's important to show up and vote, not just in presidential elections, but local ones, where politics can have the most impact.
» Don't hide what it's like to be a woman. She described riding with President Obama to an event and suffering a sudden hot flash. He couldn't roll down the limousine window, but he could jack up the air conditioning, and he gave her his handkerchief. "We shouldn't be ashamed of our bodies," she said.
» Compromise. This is a dirty word in politics these days. But she said living in "a big, complicated country like ours," people cannot risk the good for the perfect. She said the Affordable Care Act was an example of legislation that didn't give everyone what they wanted but was an important step.
Sign up for World-Herald news alerts
Be the first to know when news happens. Get the latest breaking headlines sent straight to your inbox.
Jarrett has quite a résumé, which is spelled out on the book jacket of her 305-page memoir, "Finding My Voice."
She served as senior adviser to Obama from 2009 to 2017, overseeing offices of public engagement and intergovernmental affairs. She chaired the White House Council on Women and Girls. She has degrees from Stanford and the University of Michigan.
She served on the boards of the Chicago Stock Exchange and the University of Chicago Medical Center. She was a commissioner of planning and development and was deputy chief of staff to Chicago's former mayor, Richard M. Daley.
And she's still serving the Obamas as an adviser to the Obama Foundation.
One last piece of advice? Early in her Q&A, Jarrett testified to once being "painfully shy."
In the preface of her book, she explains that her voice went from being "barely audible, even to me," to one she hopes has been "a catalyst for change."
Photos: Our best shots of 2019 (so far)
Take a spin through the best of our staff photos from 2019. The gallery will be updated throughout our journey through the next year.