On the night of Nov. 9, 1989, Randy Fields was at work, and his wife, Janet Stuckenschmidt, was home.
Work, for this pair of Russian-speaking U.S. Army linguists, was a spy station. Home was a seventh-floor apartment in a 12-story building in West Berlin, leased by the U.S. government.
The couple were here, in this divided capital city in this divided country at a very divided time in the world, on assignment. They reported to a radar base every day to listen for anything suspicious, different or unusual. They were not spies per se, but their job was to hear, analyze and report Soviet Union activity. Janet, from Nebraska, and Randy, from Virginia, knew things.
Yet what was happening at this moment on West German TV was something that even people in the know could not have foreseen.
The Berlin Wall was coming down. Not in the literal sense. Demolition of the wall would come later. But that 12-foot concrete wall, that barbed-wire specter of communism and oppression was, for all intents and purposes, being torn down. It was coming down by will. It was coming down by heart. The Berlin Wall was coming down by a euphoric crowd sensing — rightly — a peaceful revolution.
The following night, Janet and Randy grabbed coats. It was chilly. They hurried to the elevator. They stepped aboard the first available subway to the city center, to a section of wall that stood in front of the historic Brandenburg Gate.
Janet and Randy pushed through throngs of jubilant people, the air thick with joyful anticipation. Janet climbed atop the wall.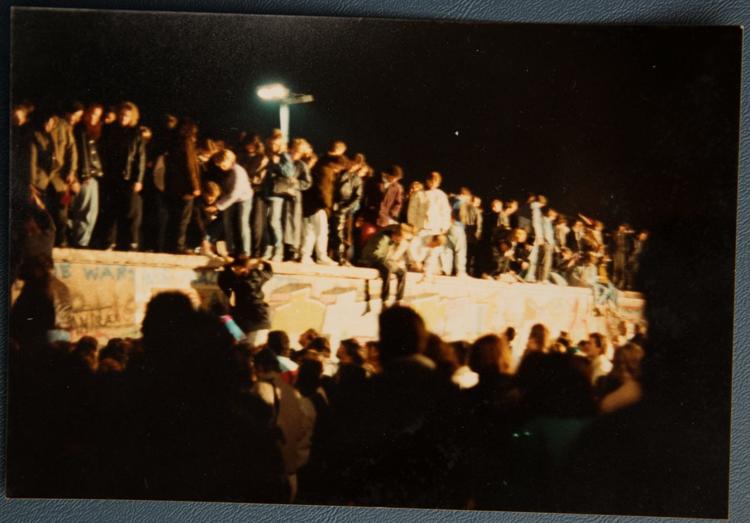 The Berlin Wall was built to keep people in. And ideas out.
Built in 1961 by the East German government, it encircled West Berlin, the only free part of the capital.
West Berlin sat far inside communist East Germany but remained part of a free but occupied West Germany, thanks to troops from France, the United Kingdom and the United States.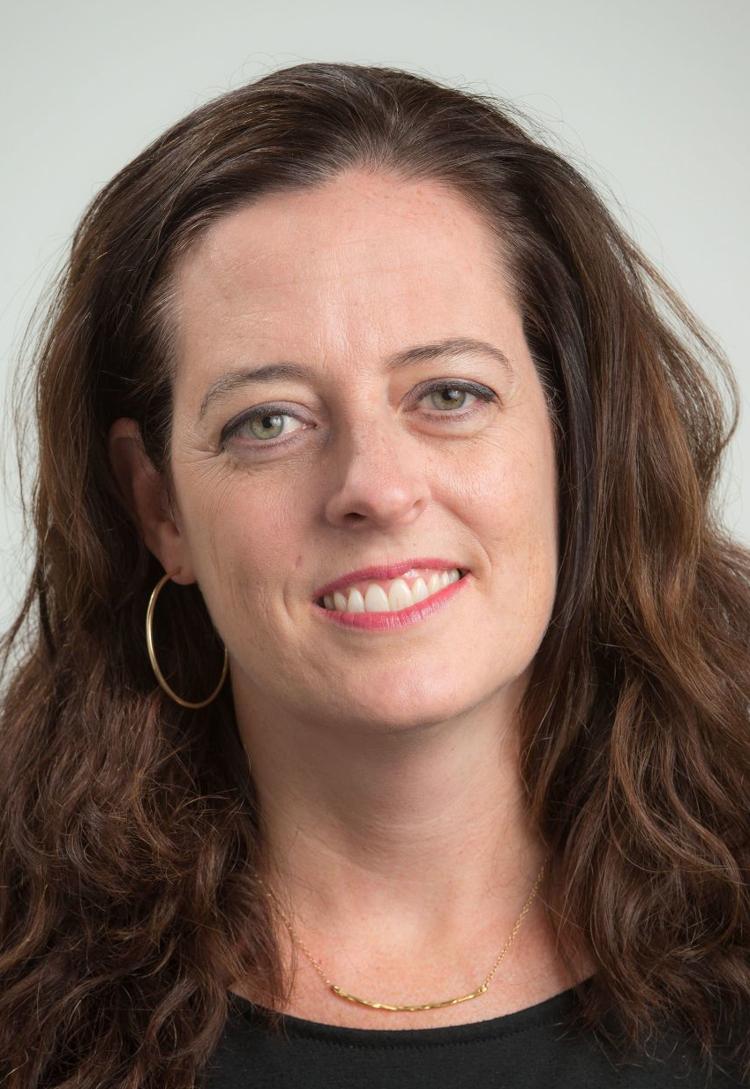 The wall stretched some 97 miles long and included guard stations, dog runs and a horrifying, well-lit no man's land of cleared property for guards to stop East Germans trying to defect. Anyone who attempted to cross illegally could be shot on sight.
Generally, this worked. Of the estimated 100,000 attempts to cross from East Berlin to West Berlin, 5,000 were successful. Over the course of the wall's 28 years, between 140 and 200 people were killed trying, according to estimates.
The wall was a manifestation of the Cold War. A quick history: After World War II ended in 1945, Germany was divided among the Allied powers: France, the United Kingdom, the United States and the Soviet Union.
East Germany became a socialist republic under Soviet control. West Germany became a democracy under French, British and U.S. occupation.
East Germany essentially was liquidated: The state owned everything. West Germany, thanks to the Marshall Plan and an economy that recovered, bloomed.
The divided country was such a study in contrasts that when Randy Fields visited in the late 1980s, he said entering East Berlin was like watching color drain from the landscape. Everything was gray.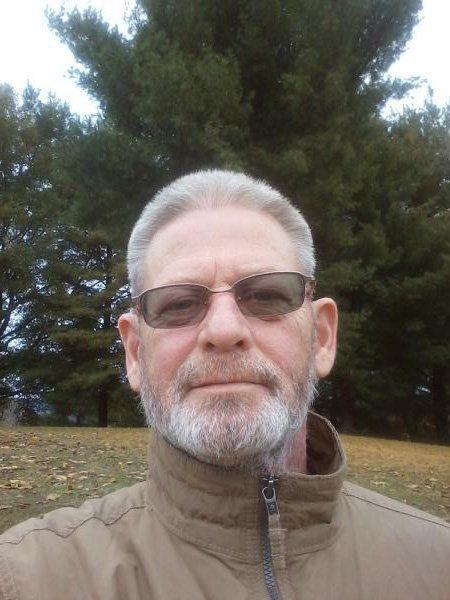 In the postwar years, as Soviet leader Joseph Stalin tightened his grip on Eastern Europe, people fled East Germany. At first, it wasn't all that hard to do. In the divided capital city of Berlin, defecting could be as simple as crossing the street.
So many people left, however, that East German leaders decided they must fortify the country's border and build a wall through divided Berlin. Soldiers and police rolled out barbed wire overnight in August 1961. Then came the concrete.
Families were split. People no longer could travel to and fro, at least not very easily. Allied occupiers built up their military presence.
Sign up for World-Herald news alerts
Be the first to know when news happens. Get the latest breaking headlines sent straight to your inbox.
This wall, in some part, was what brought Randy and Janet to West Berlin in 1988.
They had met at the Army's language school in Monterey, California, during an intense year of learning Russian.
Janet was in her second career, after having been a middle school German teacher in Nebraska. Janet was born in Pender, Nebraska, and raised in Butte, a village near the South Dakota border that was so small her 1971 high school graduating class numbered 16. Janet next got a teaching degree from Kearney State College. She moved to Austria for a year, teaching there and traveling across Europe and then returned to Nebraska, teaching German at Morton Junior High in Omaha.
She wanted to keep traveling and joined the Army to do it. She landed at language school, met and married Randy and moved with him to Field Station Berlin, a sci-fi-looking place with radio antennas sheathed in white atop a man-made mountain of World War II rubble in West Berlin. It was the highest point in Berlin.
The couple's work involved a lot of listening to radio signals and radio chatter in Russian, a lot of waiting, a lot of drinking coffee. Basically, it was a lot of making sure the Soviets weren't doing anything sneaky. Randy likened it to being on a giant treasure hunt.
"You're always looking. And the clues aren't real clear," he said. "And then you find something, and you think it's a clue but you're not sure. Then there's something, anything different than normal, and everyone gets excited. Then it may turn out to be nothing."
During their downtime, the couple traveled. They'd go to East Germany, passing through Checkpoint Charlie where an ominous sign warned they were leaving "the American sector." As Americans and members of the U.S. military, it was relatively easy for them to cross the Berlin Wall. They had to have passes and were watched.
But for an East German, doing the same could be virtually impossible. They had to apply to cross, meet certain criteria and then wait for years.
From the East German government's perspective, the wall had done its job. Their society was completely separate.
Randy and Janet described skittish East Berliners, ever-aware of living in a surveillance state and not wanting to seem too accommodating to westerners. They described not only a colorless landscape, but a place frozen in time. There were few things to buy and when there were, East Berliners faced long lines. The couple, too, felt the uneasy sensation of being watched.
"They probably had a file on us," Janet said.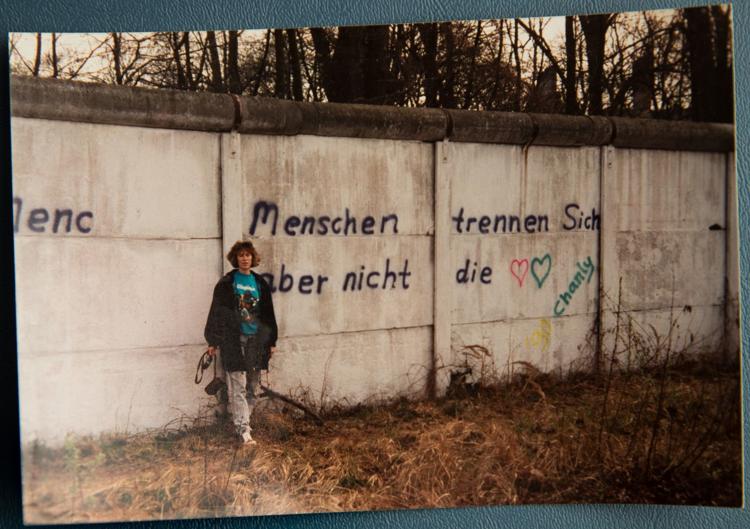 Ideologically speaking, the Berlin Wall started crumbling before the night of Nov. 9, 1989.
Presidents Kennedy and Reagan gave famous speeches about freedom on the West German side of the wall. Soviet leader Mikhail Gorbachev launched reforms.
Musicians such as David Bowie, who gave a concert near the West German side, and Bruce Springsteen, who did so on the East German side, fueled a rising fatigue of communist rule and a hunger for freedom.
In 1989, the Iron Curtain began falling in the Soviet Union's Eastern Bloc. Peaceful revolutions ended communist rule first in Poland, then Hungary, then eventually Czechoslovakia. Romania broke free, though not without bloodshed.
Protests in East Germany grew larger and louder, and finally East German officials settled on an offering: a loosening of travel restrictions between East and West Germany.
But during a press conference on Nov. 9, an East German official mistakenly made it sound like the border between the two Germanys was to open immediately, rather than the following day. People took him at his word.
Guard stations were overwhelmed. But no one fired any shots.
East Germans called Ossies (Easterners) piled into their cars or walked across the border. They were met with hugs, flowers, champagne and a warm embrace from Wessies (Westerners) on the other side.
Reporting live, ABC's Peter Jennings called the East German official's announcement — however errant or premature — "perhaps the most important announcement made in central Europe since the end of World War II."
Jennings kept saying the word "astonishing."
NBC's Tom Brokaw called the jubilant crowds atop the wall "the sound of freedom."
He quoted the 18th-century German writer Goethe, who said: "I love those who yearn for the impossible."
Janet Stuckenschmidt never thought the Berlin Wall would go. It had been up almost 30 years.
Despite reforms happening in the Communist Party under Gorbachev, despite being in the know as a linguist working in a base shared by other allies, despite her own training in intelligence, despite things she knew then and refuses to say now, even though it's all declassified, she didn't really believe that wall would come down right then.
The night of Nov. 9, she was home and watched the TV news, as Jennings might say, in astonishment.
"I had to call work. They didn't know," Janet said. "I said, 'Turn on the TV. Turn on the TV.' "
The German news reported that protests were happening at the Berlin Wall. The gates were to open the following day, but already people were gathering there and climbing the wall.
"The news was spreading, and this was before cellphones," Randy said. "It all depended on word-of-mouth, and people calling each other."
By the time Janet and Randy arrived near the Brandenburg Gate the following night, the crowds were so big they couldn't get close. Once the couple pushed forward, Janet climbed atop the wall with others. The atmosphere was so alive, so hopeful, so celebratory. Randy likened it to New Year's Eve. Janet called it "just euphoric, just huge."
They caught the last subway back home to their building. The next day at work there was a lot to talk about, "most of which I still can't talk about," Randy said.
Their jobs were the same but different. Listen to the Russians. But make sure that Soviet troops were pulling back as they had said they would. Get ready to go home. By 1992, their jobs were pretty much over.
Randy and Janet knew much work remained. Reuniting a country that had been divided for so long would be messy. It wouldn't be easy to flip the switch on a socialist economy where jobs might have been a given but the infrastructure was a mess.
And there was the matter of acclimating to freedoms and different rules. East Germany again experienced a brain drain as young people, in particular, fled west, some going to Ireland.
Gwyneth Cliver, an associate professor of German at the University of Nebraska at Omaha, lived in a small town in the former East Germany in 1999, a full decade after the wall came down, the Iron Curtain was lifted and Germany was reunified.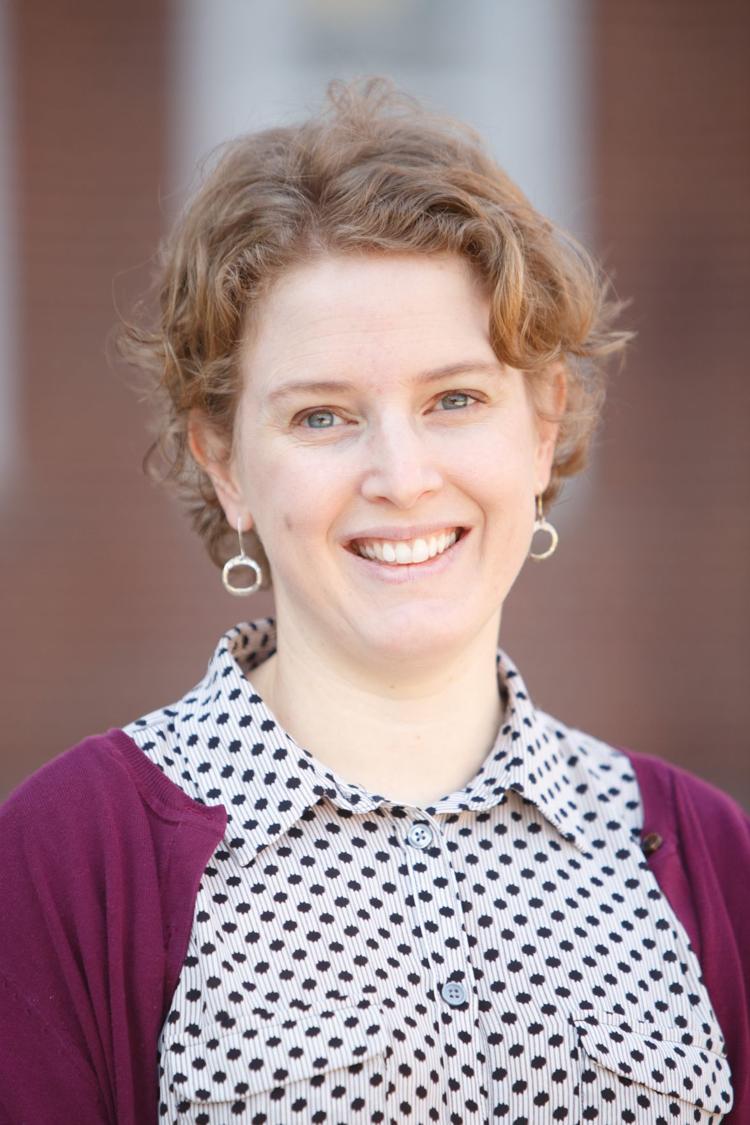 The young people were all gone. In a town of about 30,000, Cliver met just one person in her 20s during her year there. The population had fallen by over half from the 1989 total of 72,000. Unemployment was at 27%. Those remaining spoke Russian, a requirement under communism, in addition to German.
Cliver said the East Germans were glad reunification had occurred but a decade later were somewhat cynical about its benefits. One person had told her something like,"Sure, we couldn't travel. But at least there wasn't any unemployment."
Back in Nebraska, where Randy and Janet eventually settled, their experiences at the Berlin Wall stayed with them. The couple brought pieces of the wall home with them, though they are kept in boxes because of suspected asbestos in the concrete. They both have plaques thanking them for their help as members of the occupying U.S. military in bringing down the wall.
Janet, 66, calls it one of the highlights of her life.
"It's something I will never forget," she said. "It changed me as a person."
She saw the limits of socialism and communism, the importance of a free society. Though things aren't perfect in America, it made her more grateful to be an American.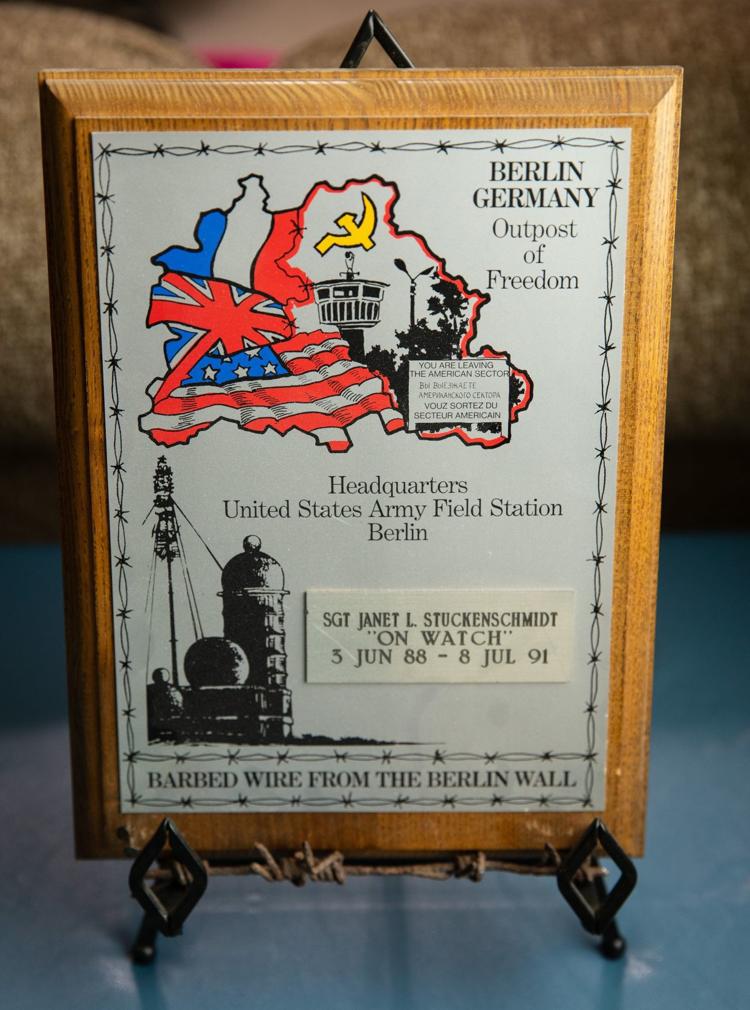 As the 30th anniversary of the symbolic "fall" of the Berlin Wall approaches, what strikes Randy and Janet and UNO's Cliver is how ancient this history now feels.
The wall has been down for a slightly longer period than it was up. The Cold War and its major symbol are far removed from the life experiences of Cliver's students at UNO and Janet's middle school German language students at Aspen Creek Middle School in Gretna, where she teaches. Janet never mentions it.
For Randy, who works at StratCom in a civilian capacity for the U.S. Department of Defense, the Cold War is not over but has "cooled," he said. Yes, troop numbers have been reduced in Germany and Europe. Yes, Germany has bounced back. But still, the nuclear threat remains. The U.S. still has a presence in that part of the world.
Yet all of them view this moment in time as a hopeful example, an important example of peace.
In a divided city, in a divided country, during a divided time in the world, a revolution happened without bloodshed. Peace came without an all-out war. And a wall fell.