A Papillion couple known for their giving nature are finding out how it feels to be on the receiving end.
A friend set up a GoFundMe page for Ron and Kim Hernandez after Ron Hernandez was diagnosed last May with multiple myeloma, a form of blood cancer. His wife has had both hips replaced and is bedridden after taking a fall last month.
"Kim broke her arm in three places and fractured a leg," said Jennifer Hall, who set up the donation page for help with the couple's medical bills. Kim Hernandez soon may be confined to a wheelchair, Hall said.
"I called Ron and I said, 'I feel really inspired to do this for you,' " Hall said. "I know you're going to say, 'Don't do it,' but you need to just accept it. Especially after all you have done for others."
When Hernandez, 54, retired from the Army after 23 years, he and his wife returned to the Omaha area where they grew up. In 2010, he founded a nonprofit organization, Moving Veterans Forward, that helps find housing for homeless veterans.
It also provides "everything that goes into a home," from furniture to appliances to cookware, he said. The program helped more than 200 veterans in 2019 and 1,521 since its inception.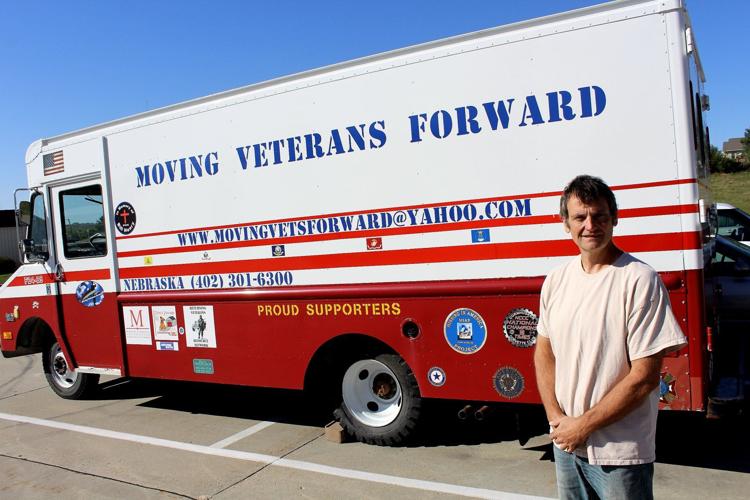 Serving others is a lot easier than learning to accept help, Hernandez said.
"I'm still kind of having a hard time wrapping my head around it because I'm used to saying, 'You're welcome' instead of, 'Thank you,' " Hernandez said. "We do want to say thank you very much from the bottom of our hearts. The medical bills have completely wiped out our savings."
Hall met the Hernandezes about 2½ years ago through church after she noticed that they were always among the first in the congregation to volunteer for any event. If people were struggling with money, Hall said, the couple stepped up with donations.
"They just do whatever needs to be done," she said. "They never say a word about their own troubles. I know there's not many people out there who know that Ron and Kim need help now."
Hernandez said he and his wife both were raised to think of others first.
"Some people say that's a gift from God," he said. "I've just always been like that. If someone asks for help I'm going to help. It's the right thing to do."
As of Friday, the GoFundMe campaign has raised more than $6,200, with a goal of $20,000.
"Ron has done so much just out of the kindness of his heart," Hall said. "It's time we did something for him."
A roundup of inspirational stories from Midlanders with heart
There's the woman with MS who runs despite her diagnosis. The 7-year-old born without his left hand who plays baseball just like the other kids his age. The refugee who turned to Zumba to help her recover from cancer treatments. Check out their inspiring stories and others below.